This following weeks I will start on cabling my new house. Cat6 cables are layed down and now I need to start working on the wall jacks and my DIGITUS patch panel.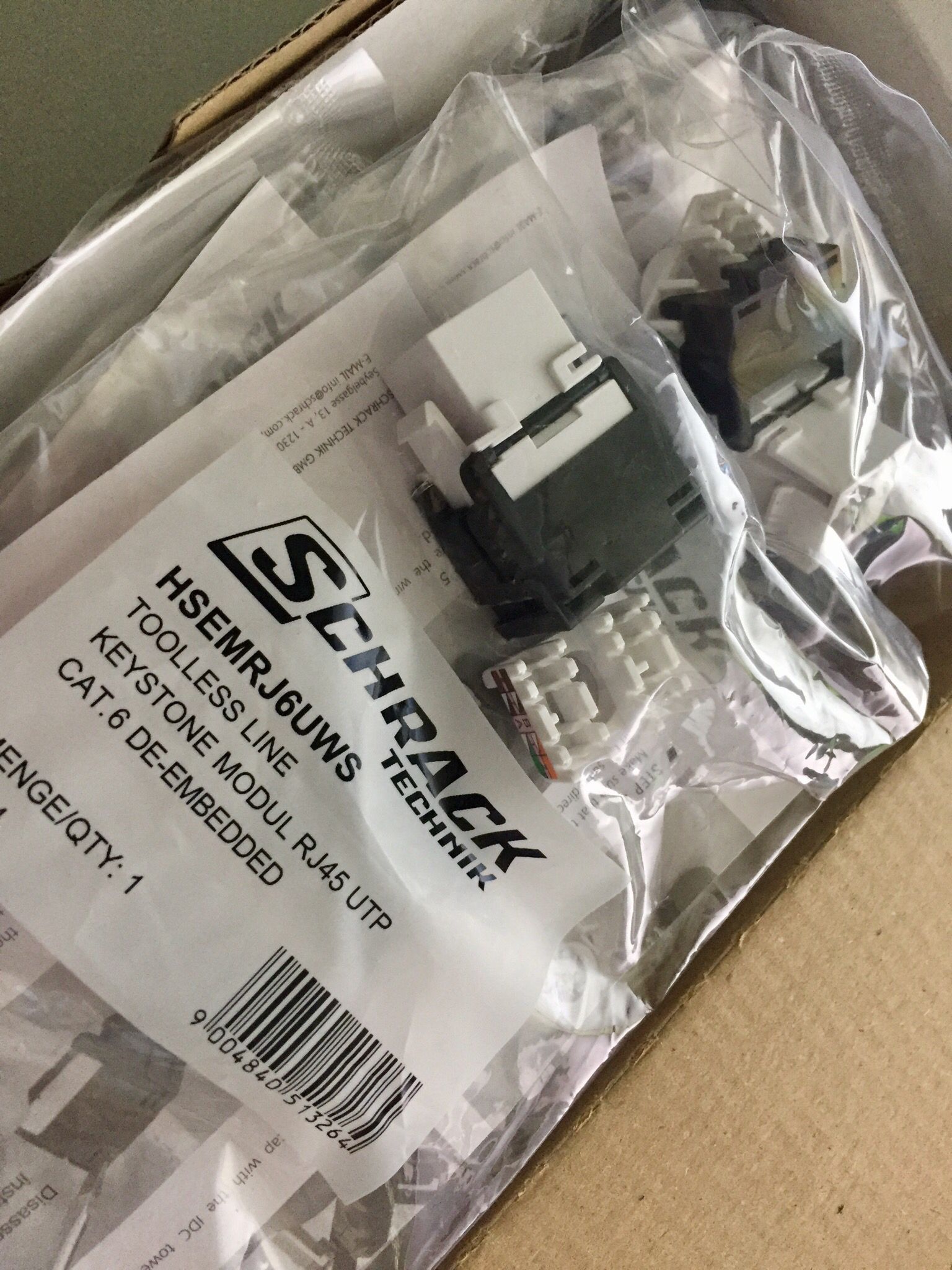 Synology 2600 and 2200 routers will arrive in a few days so lan an wifi should be up and running by the end of the month. Then its moving time!
Also managed to put one cat6 cable down to my basmement where my Schrack 27U rack will be! Good to know that those 2 Syno RS won't keep me up at night :D. Fun begins soon....