Today Synology has announced that the new 3rd party dev tools are ready for the upcoming DSM 7.
On the official community site, @Yennefer from Synology made this post: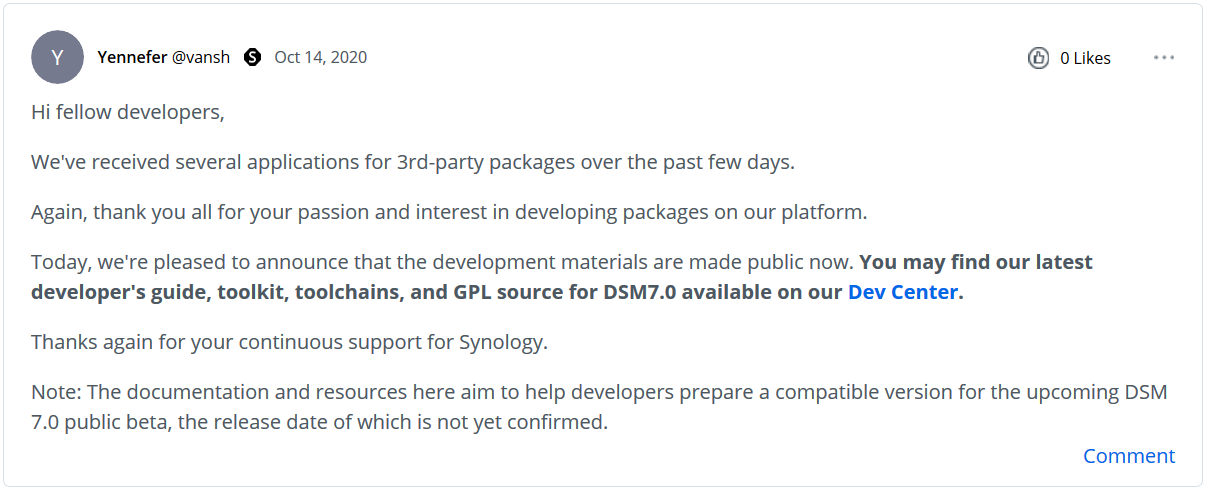 New documents and tools are available on the Synology Dev Center, along with all the info you might need.
Toolkit and GPL source can be downloaded from here.
This could mean that the public beta could be closed and we might get it before the end of the year, but, as the post states, "release date is not yet confirmed".
This also means that any Xpenology DSM7 experience can begin.