UPDATE: 17/04/2021 - Parallels 16.5 already supports the new M1 and ARM based Windows, and the upcoming versions of VMWare Fusion will do as well
Information was out there for a while now, and today, Apple has finally presented the future of the Mac platform, the all-new, first-generation CPU, M1.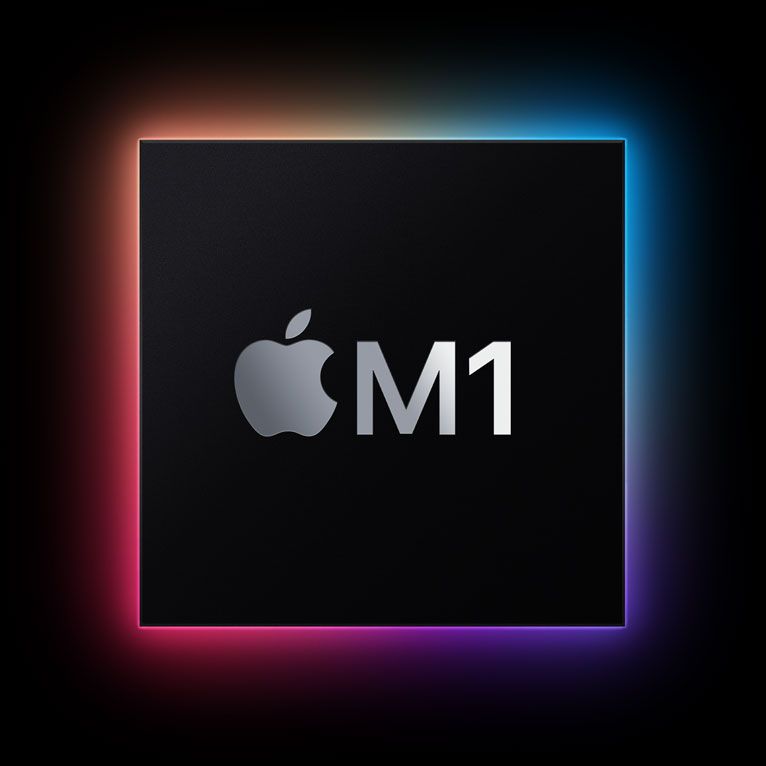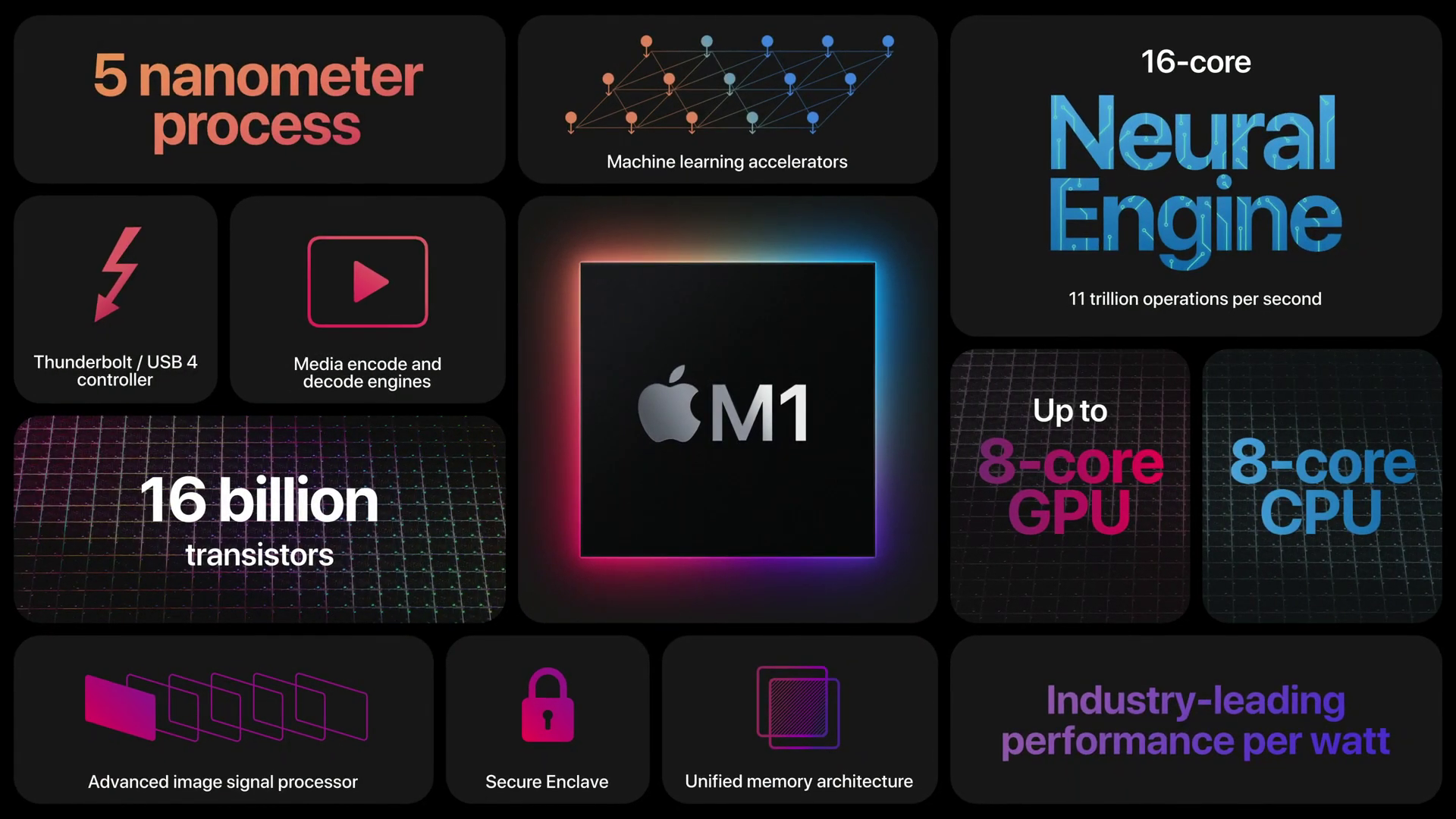 With such a powerful SOC the main question was, what devices will be getting it first? Today we have the answer to that question as well.
The all-new Macbook Air, Macbook PRO (13.3"), and the Mac Mini.
The main benefit of the new M1 is speed and efficiency (battery life mostly). So if you are in the market for a long batter life notebook, how about 18h of battery life from the new fanless Macbook Air?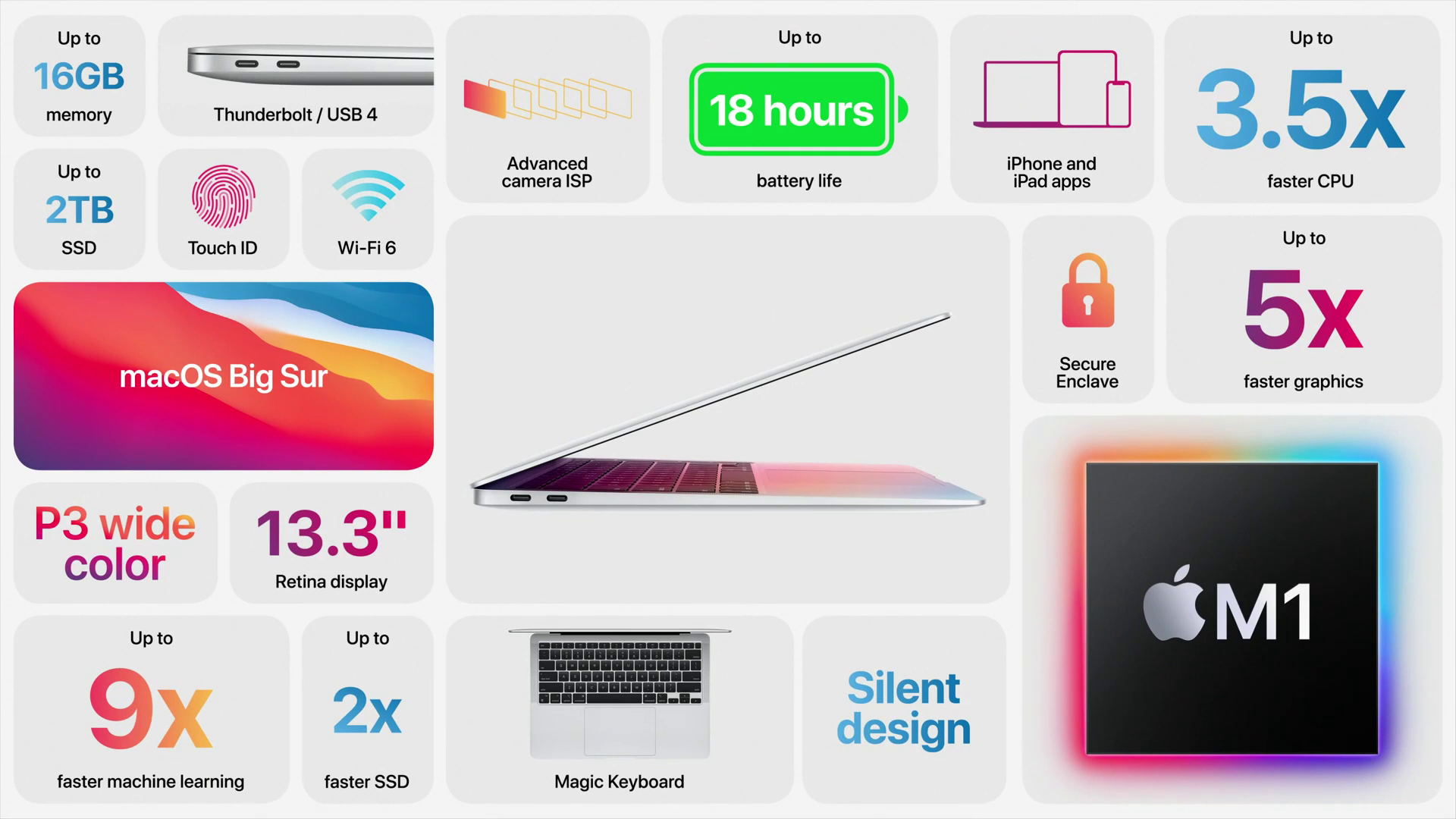 Specifications speak for themselves and with only $999 it is nice that the price of this new RND did not skyrocket any of the new models (Mac mini is even $100 cheaper).
If you are in the market for a desktop model running M1 you will have to settle with a Mac mini for now. No other desktop models have gotten the new SOC, yet, but soon, there might be more than a few models.
The new mini has also followed in the steps of the new Air model with the same specifications for RAM and storage as well as the all-new silent design. One thing that does bother me is no 10G LAN option. I guess using the I/O ports there could be an option for a dongle, but it's just a small note that you need to be aware of.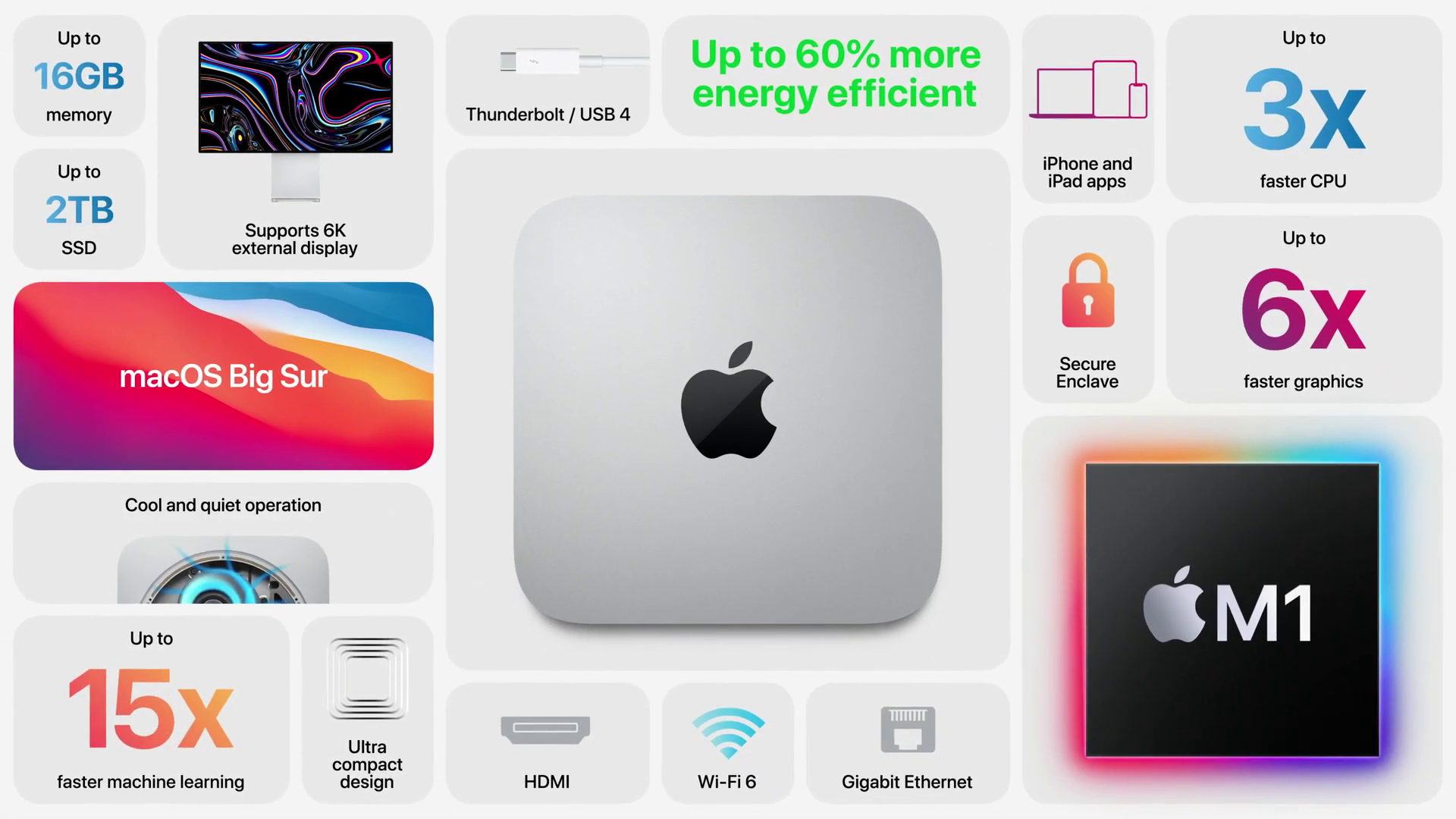 Finally, we have got a new 13.3" Macbook Pro with Touchbar running the new M1 SOC. With a new active cooling system and a 20h battery life (what??), this new PRO Macbook also brings speed and power to a small and light portable device that we all know too well.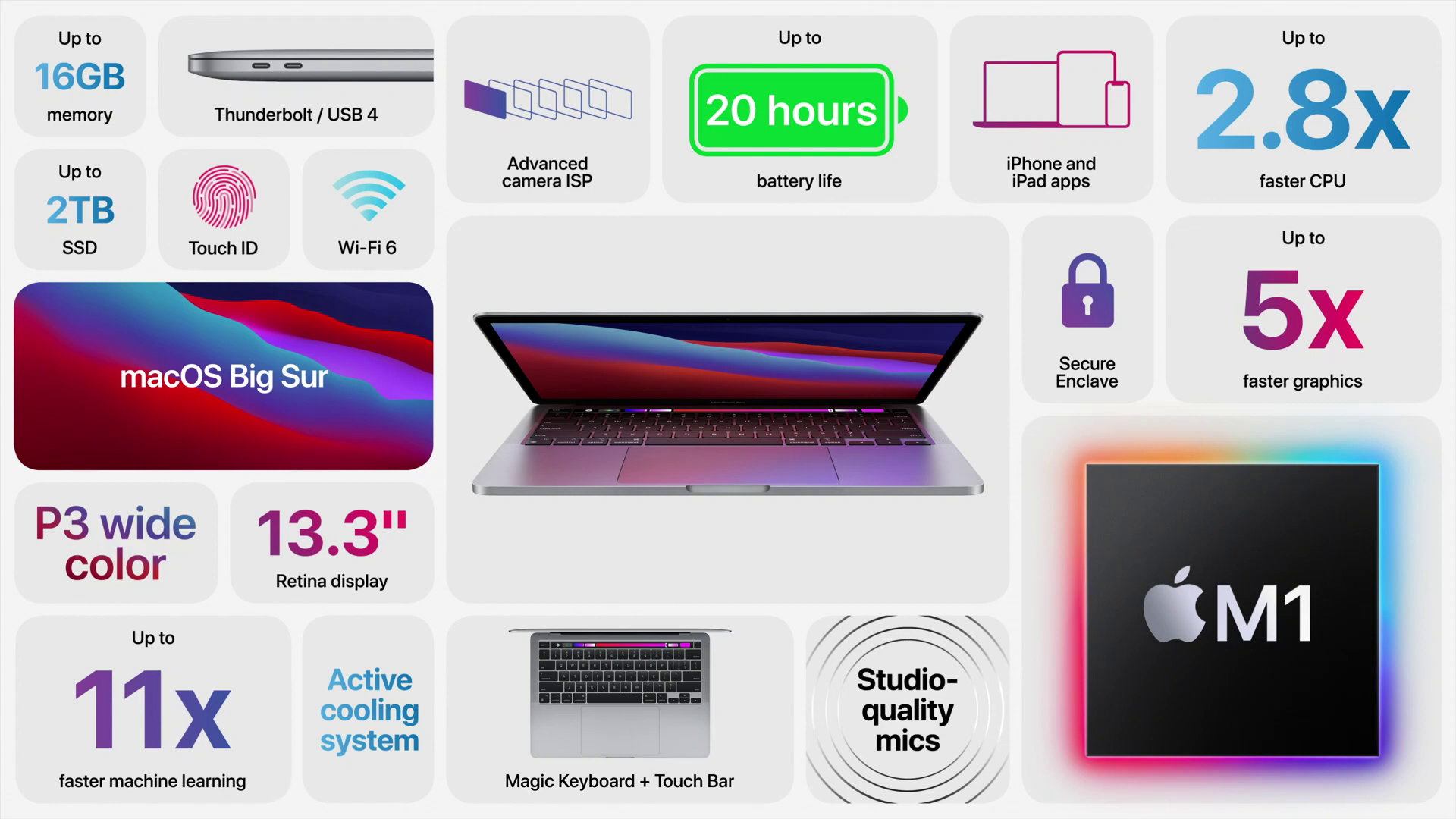 Exciting to see the final piece of the puzzle being made by Apple. This was a long time coming considering that Apple has been making their own SOC for over a decade now. How well will they work, perform, and most important of all, work with older apps, is yet to be seen? But, if you trust Apple, running the new macOS 11, BigSur (coming on Nov 12th, 2020), should make all your worries become thing of the past.
With support for Universal apps, as well as Rosseta Stone 2 and running native iOS and iPadOS apps, using Big Sur will be a win across the board.
Powered by the new Apple SOC the future of Macs sure does look promising, but how well, we will see when the first results are in.
Will you be getting this generation of Macs?