A few weeks ago I was looking for a laptop desktop stand that would allow me (or my wife) to elevate the laptop a bit but still allow me to type on it without the need for a secondary keyboard.
The idea behind this was not to use the laptop as one of the monitors and hook up another monitor on it, but rather to use it as the main machine and still minimize neck and back pain while sitting.
There are a ton of stands out there, from high end to really cheap ones, but they all have their pros and cons.
After some search, I made up my decision because one of the prerequisites was that the stand is as compact as possible. While some products in this category offer some benefits of being taller, for example, they occupy a lot of space and when you use them on occasion, they will tend to get in the way.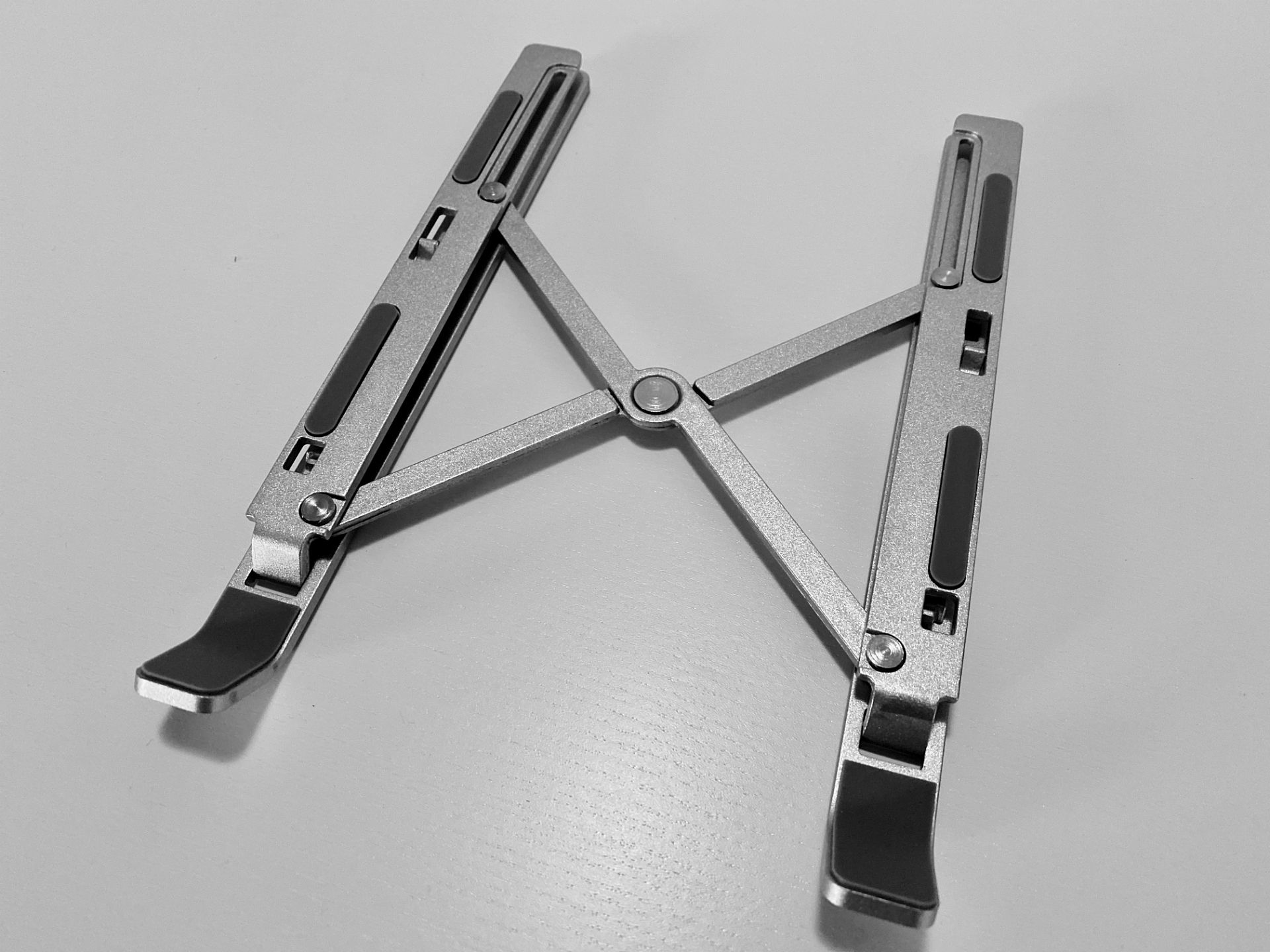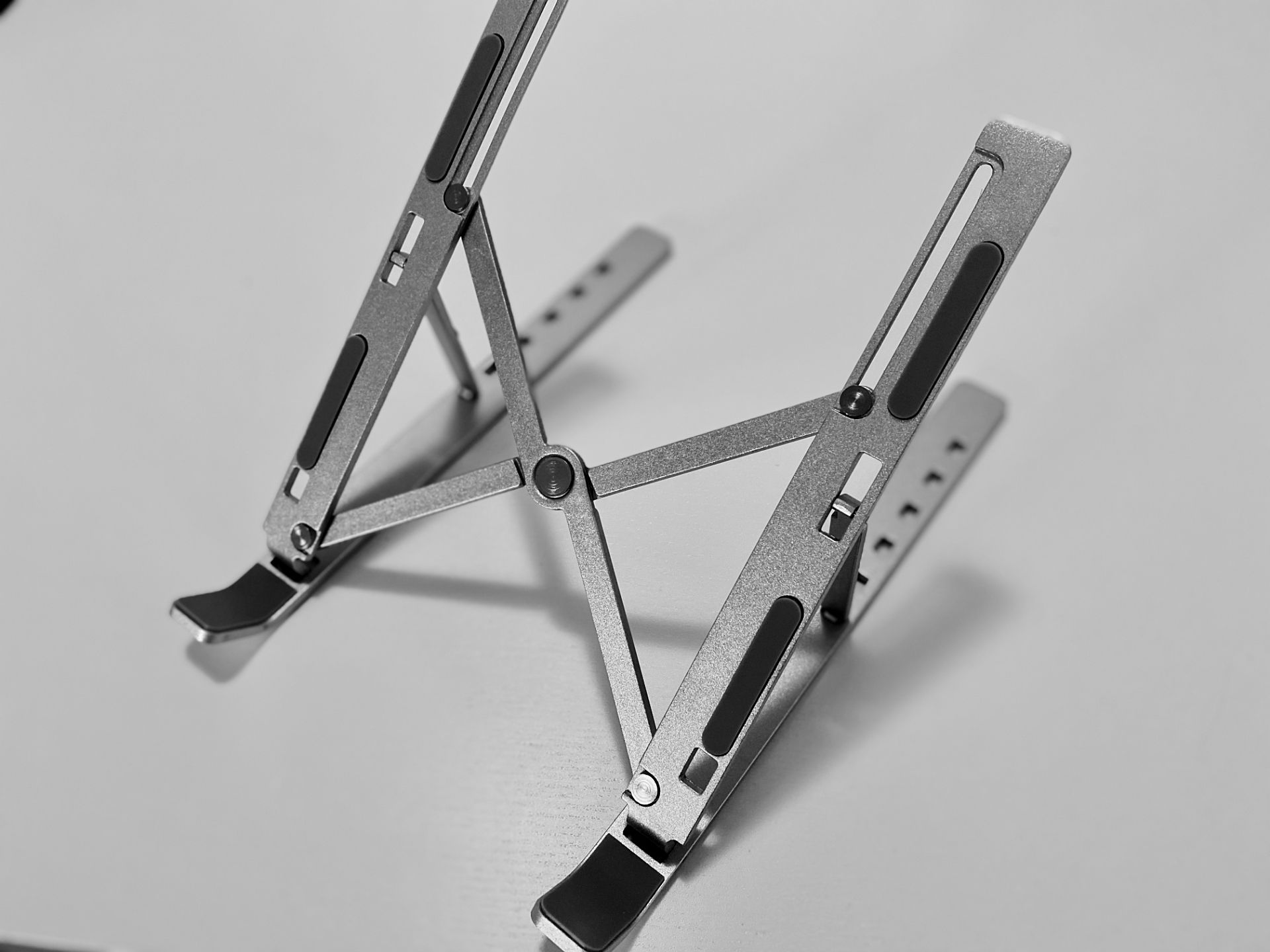 N3
Not a familiar brand or model, and I have to say I thought it was a scam, I ordered the N3 portable laptop stand. Full aluminum alloy construction that allows up to 40KG of load-bearing and yet super compact when not needed.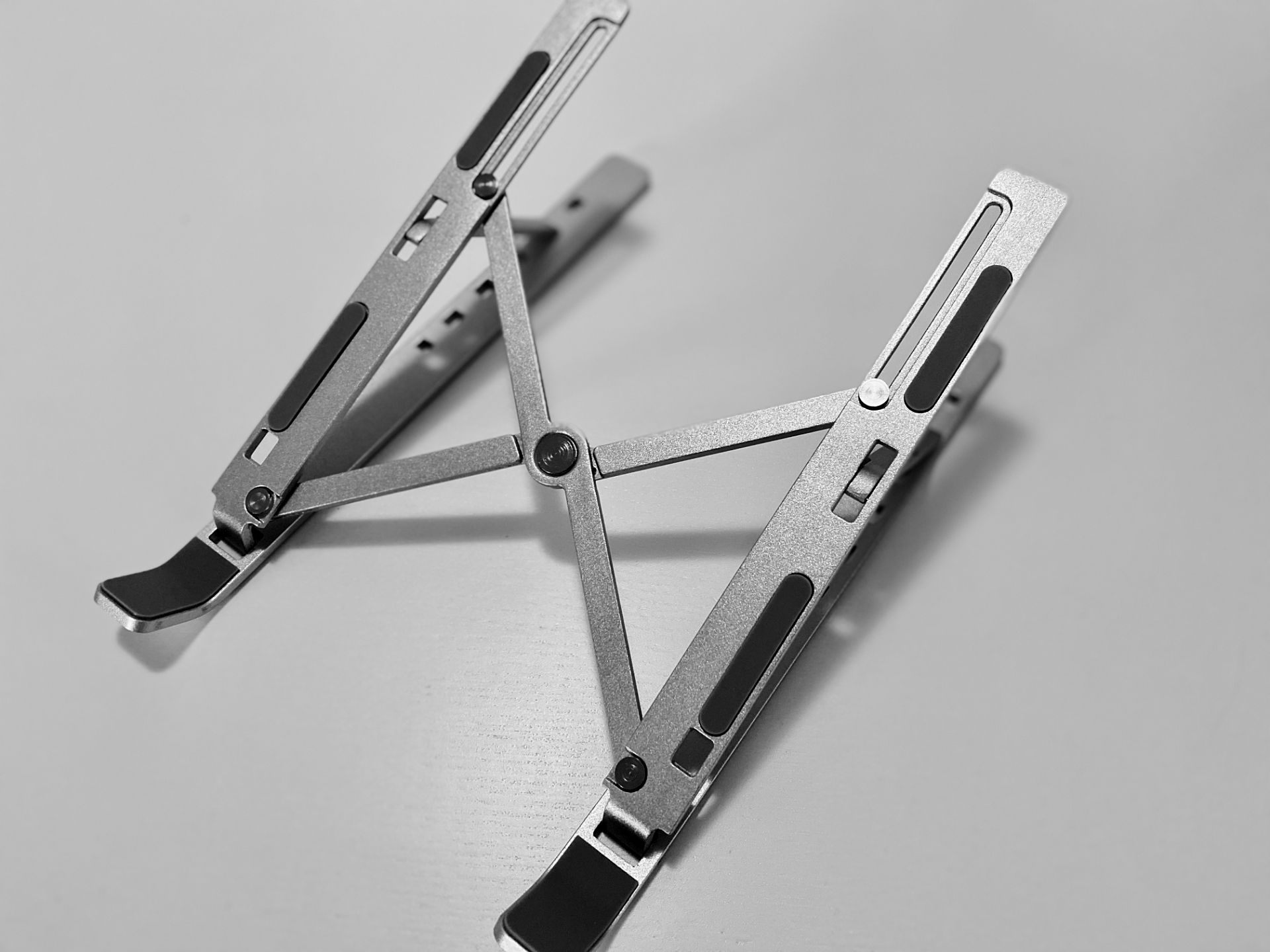 This product allows all kinds of laptop brands, sizes, and designs so you will not be locking yourself with any particular model or brand. It will elevate your laptop from 55 to 155mm in height that will be enough to fix any problems regarding your neck and back.
Keep in mind that at a certain point you will no longer be able to type on it because the front of the keyboard will still be at ground zero. With that setup, you will twist your hands too much and it will not be comfortable to type at all.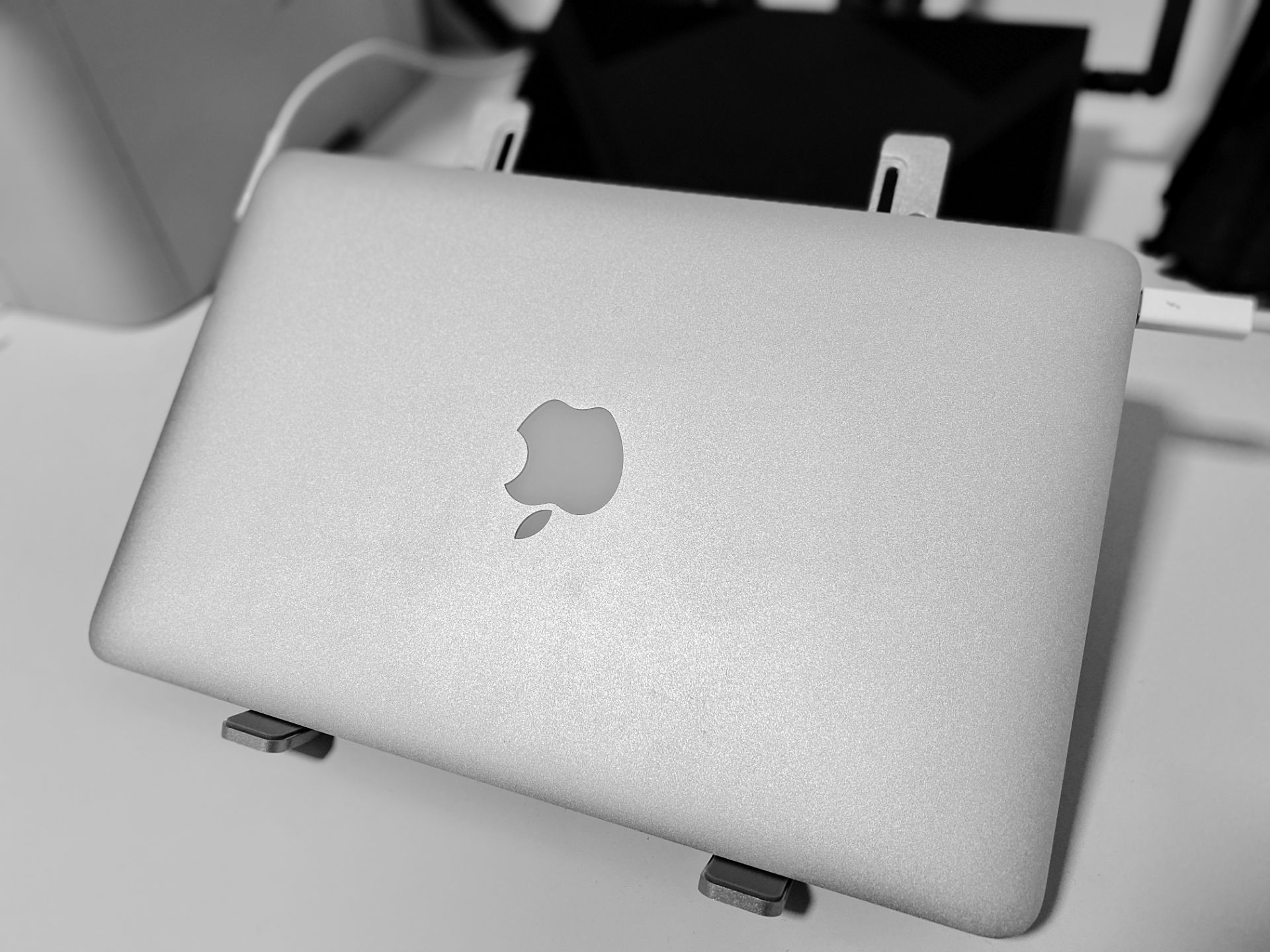 All 6 positions that this product offers will allow everyone to find a position and either use it as is or add a second keyboard while having the display at its maximum height.
The quality of the product is really well done, it's strong and doesn't feel like it will break any second and yet light and compact. It has rubber mats in the right places so that you don't scratch your laptop while using it. Also the more pressure you apply the less it will slip away on any surface, including glass. The reason for this is that there are rubber mats on the bottom as well.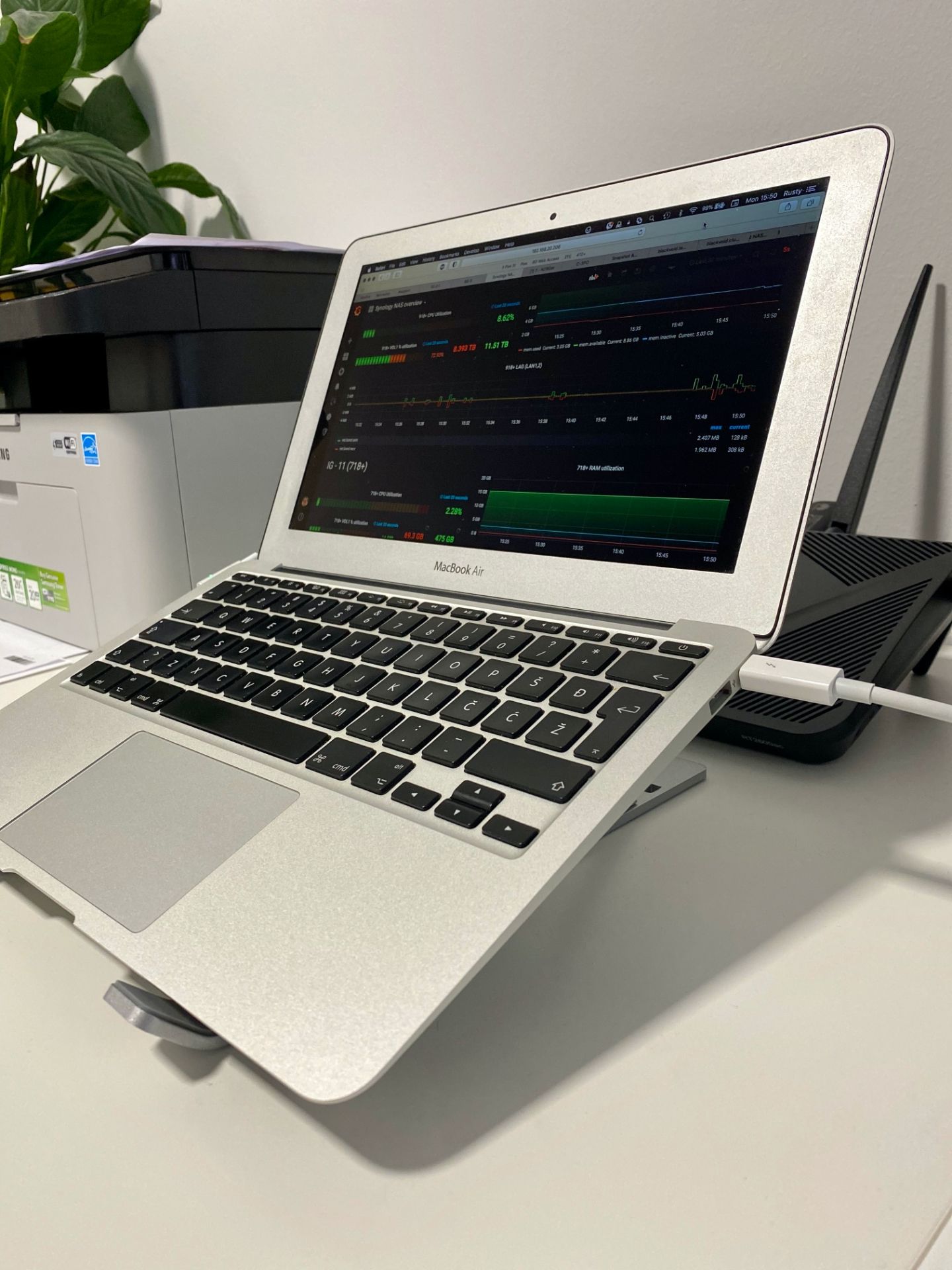 I have tested it on a Macbook Air 11" as well as a 13" Pro model and it fits just fine. At the moment the price for it is $45 from comfures.com and it ships from China. It arrived in the EU within 10 days with zero problems and packed as advertised.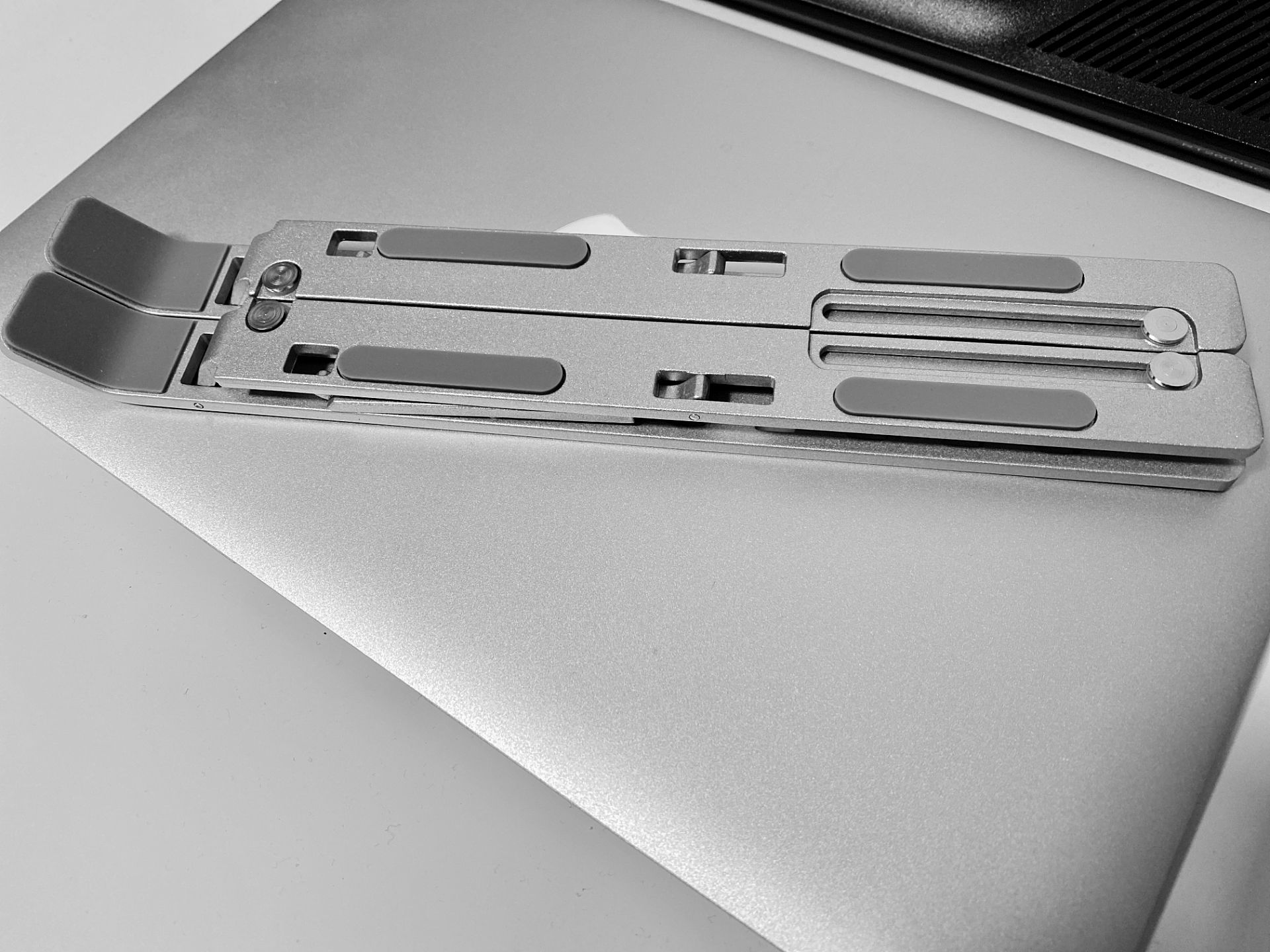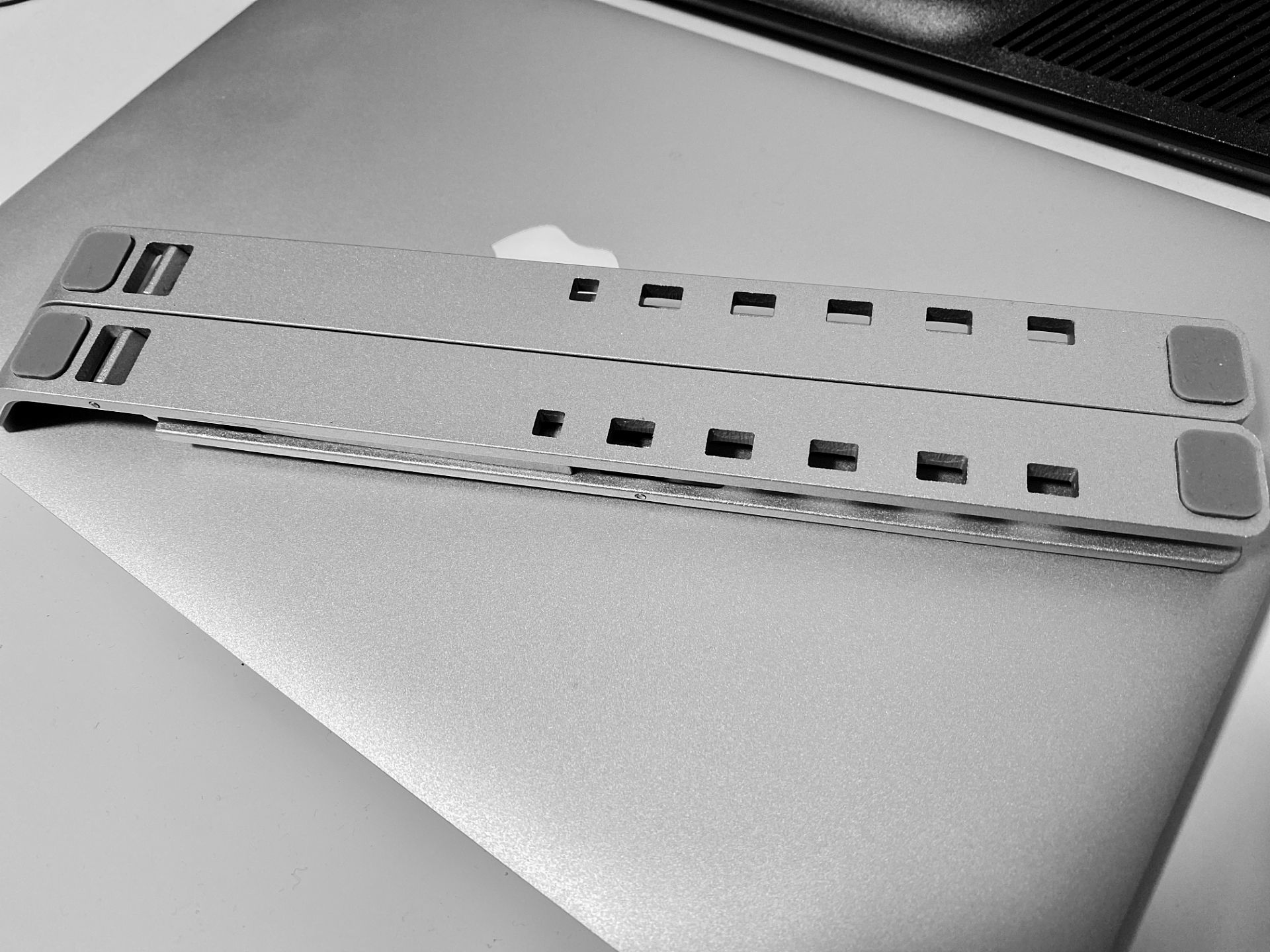 I never owned a stand before considering that I didn't need it, but overall I'm happy with this one, and time will tell how much I will use it. Do you own a laptop stand?