It's been 3 weeks since I have ordered my NETGEAR GS724T (rev4) 24port switch from Amazon. After 2 weeks of no show, followed up by Amazon leting me know that "the package is lost", finally it has arrived.
Amazon support was kind enough to send me a new unit on Monday. 3 days later, here it is!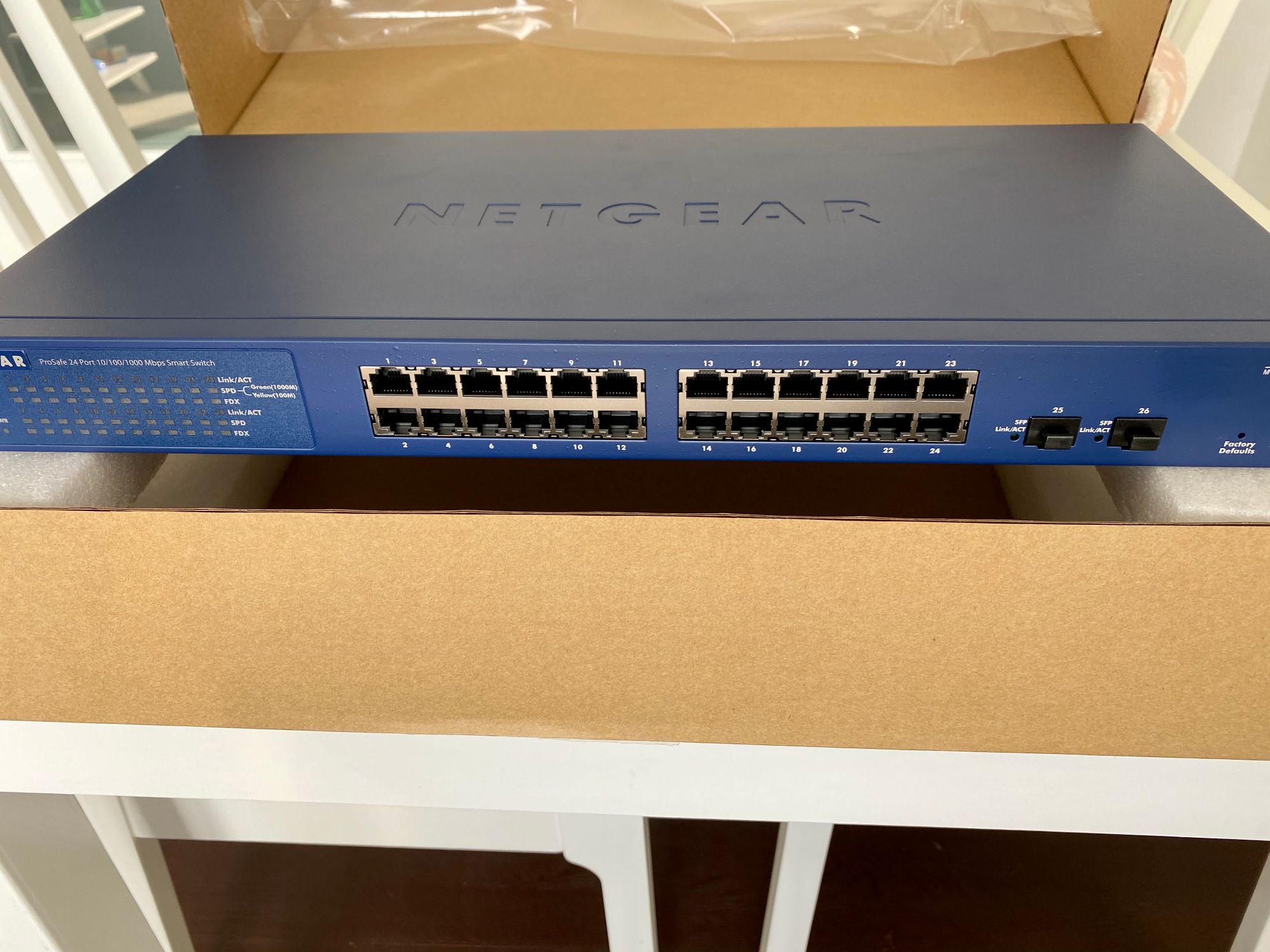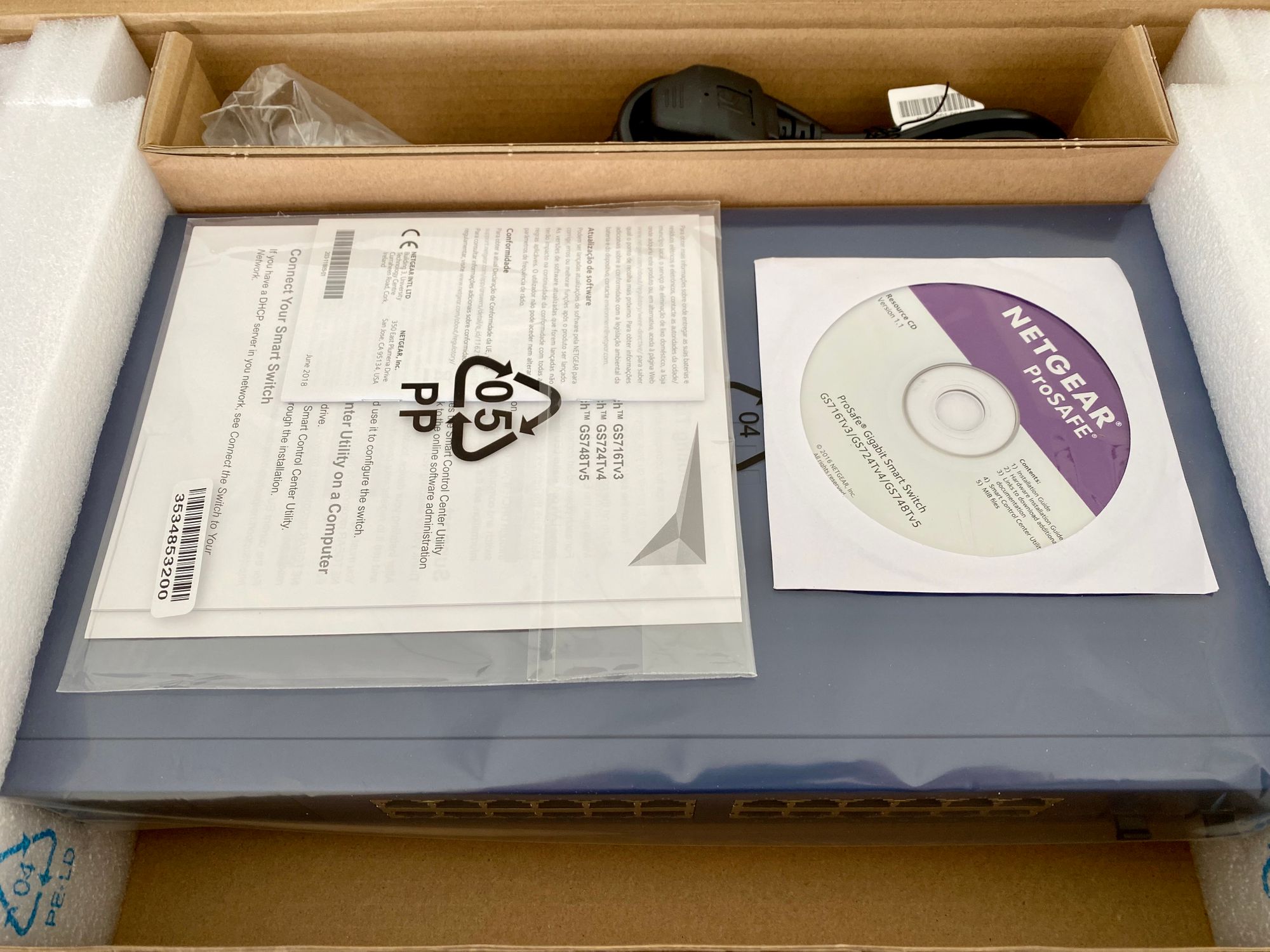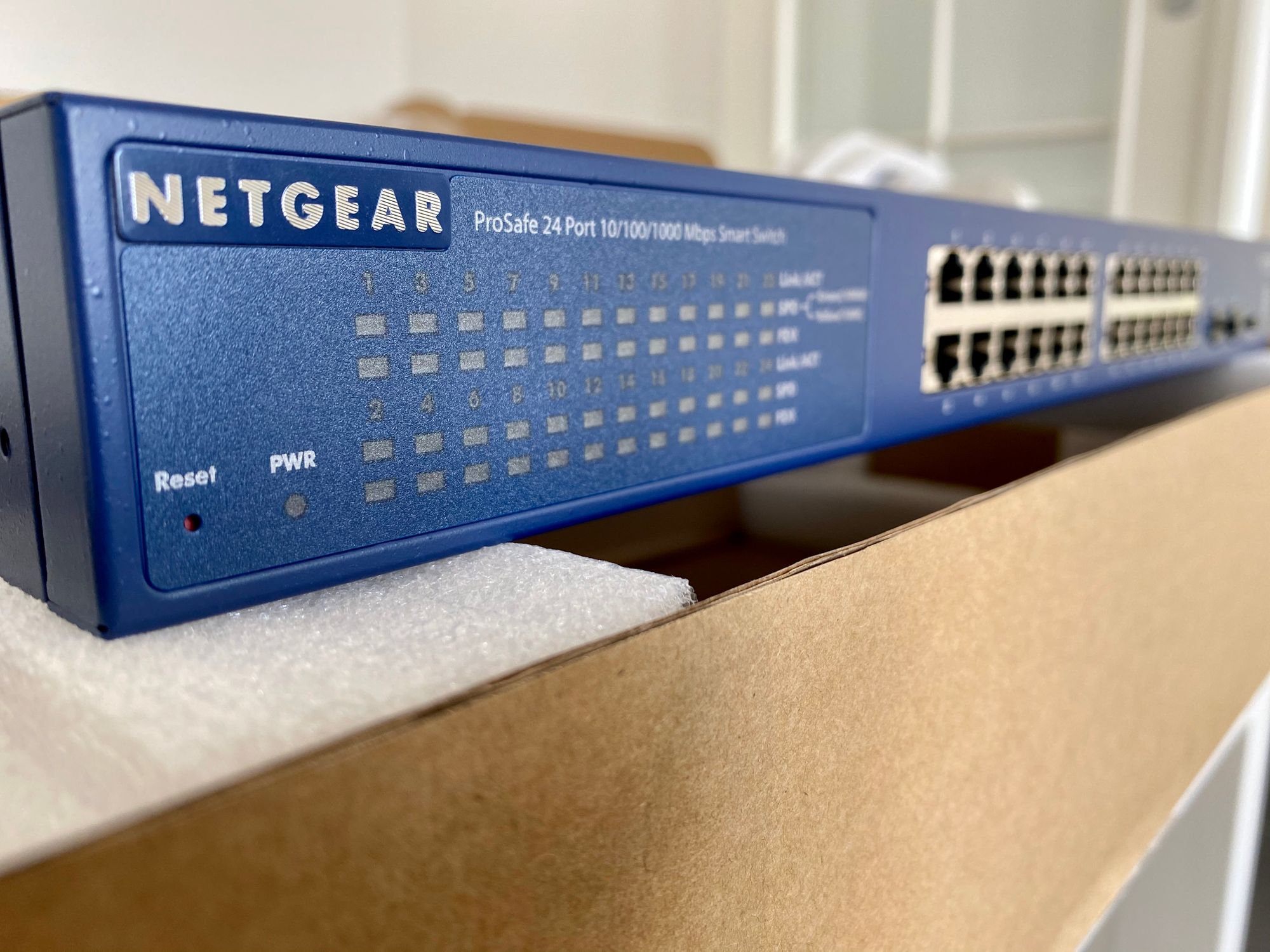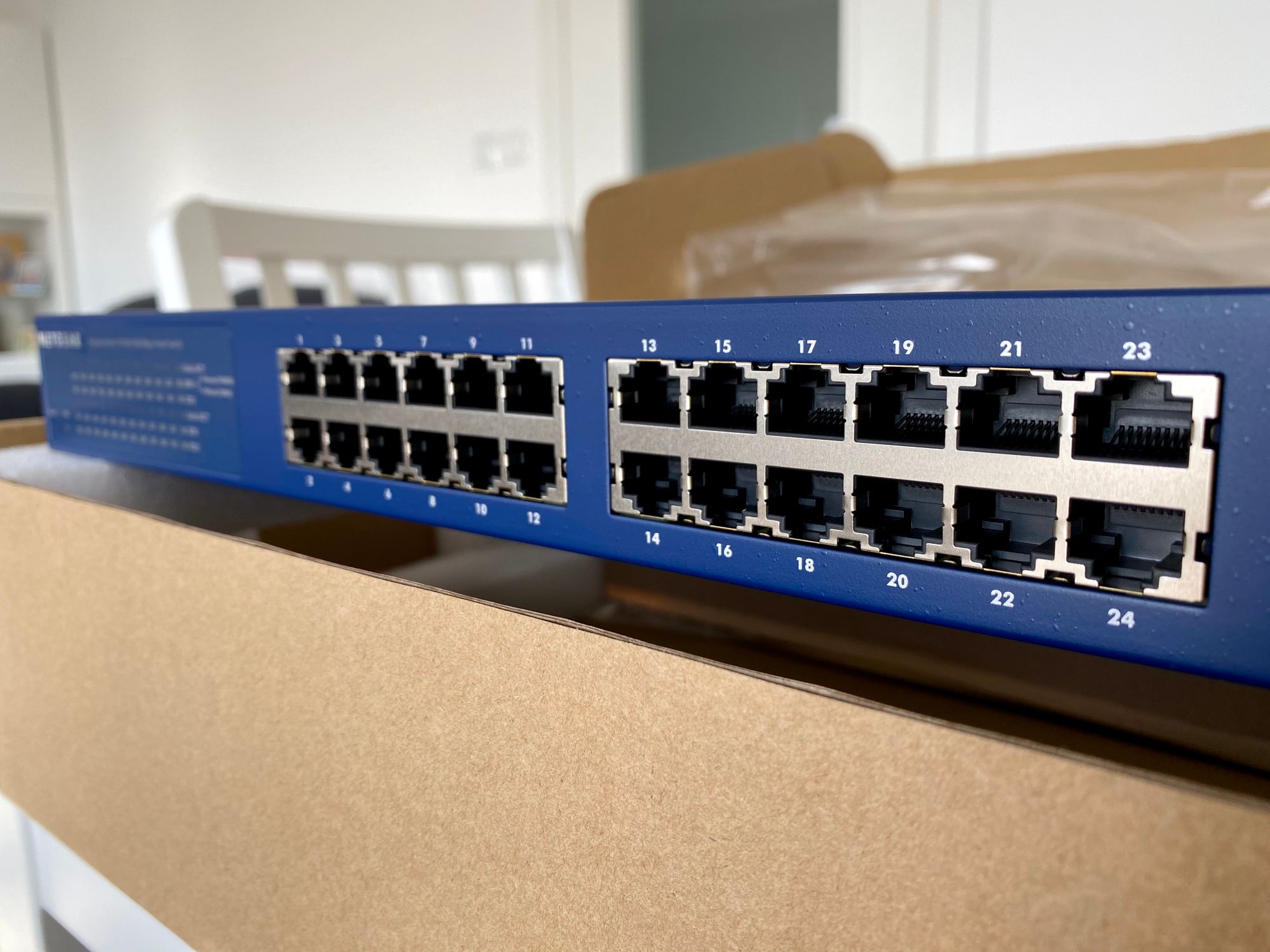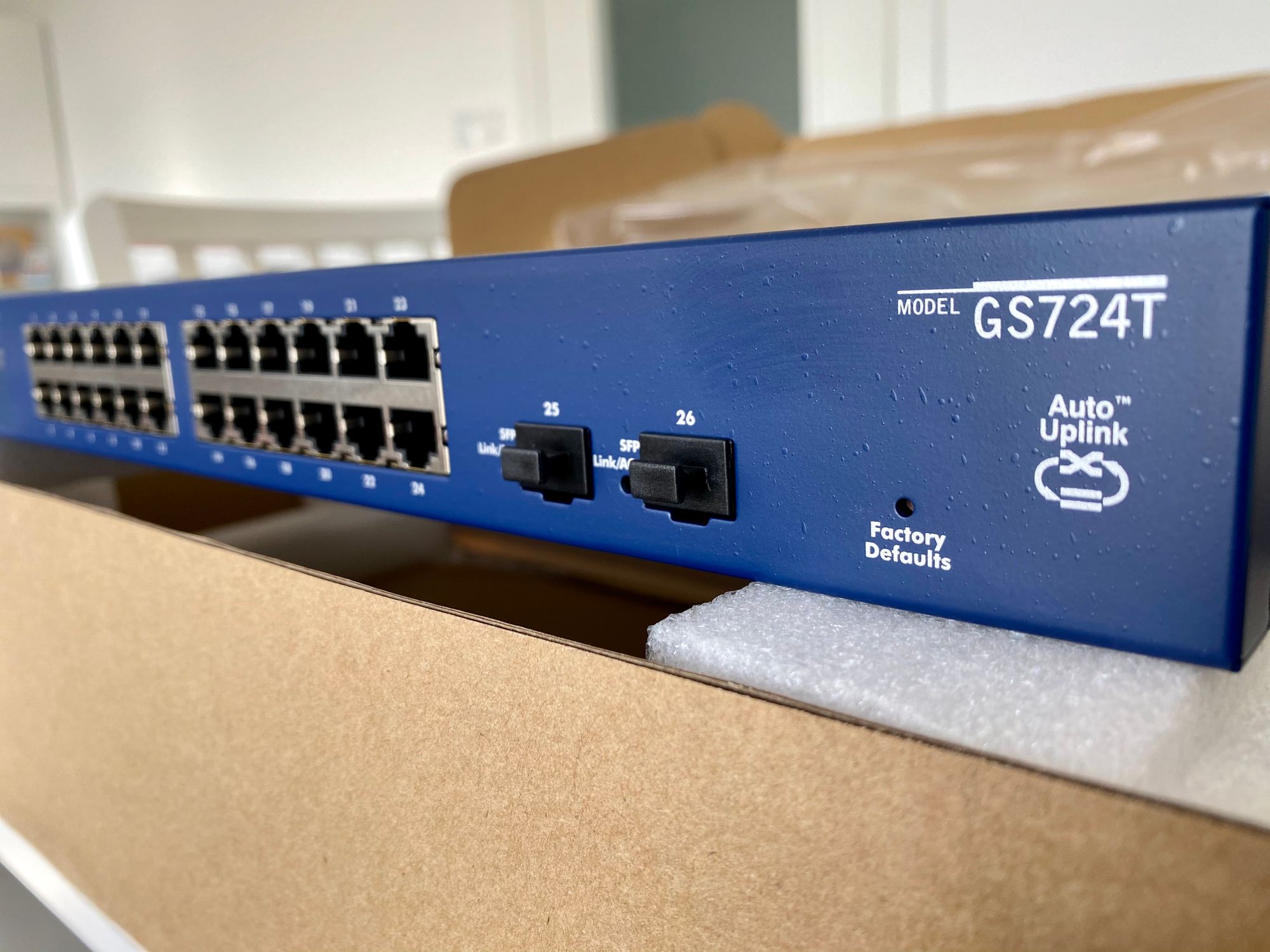 Still missing a UPS for my rack and some power cables and then I will be ready to fire up those Synology RS3614. Hope to get some time this weekend to work on this project.
Need M6 screws, LAN cables etc but all that will come in a short time as well.
Will get into configuring this bad boy as well before putting it in the rack to see how well it performs.
More on this soon...