Finally managed to start working on configuring my new network cabinet (not done yet) and my 5G mesh setup from Synology using RT2600AC and MR2200AC routers.
So far it was fun and easy, nothing special. Wifi singnal is strong and all over the place :D
Atm, my RT2200AC router is in the hallway talking to the RT2600 via wifi, but that will change in a few days when I get around to configure my POE switch and connect it like that (wanna test if it will work powering via lan cable and still give a great performance).
In order to do that I have to complete my network cabinet and configure both managable switches that will be in side (atm its only one and a second non managed switch), just have to bring all of my gear to my new location.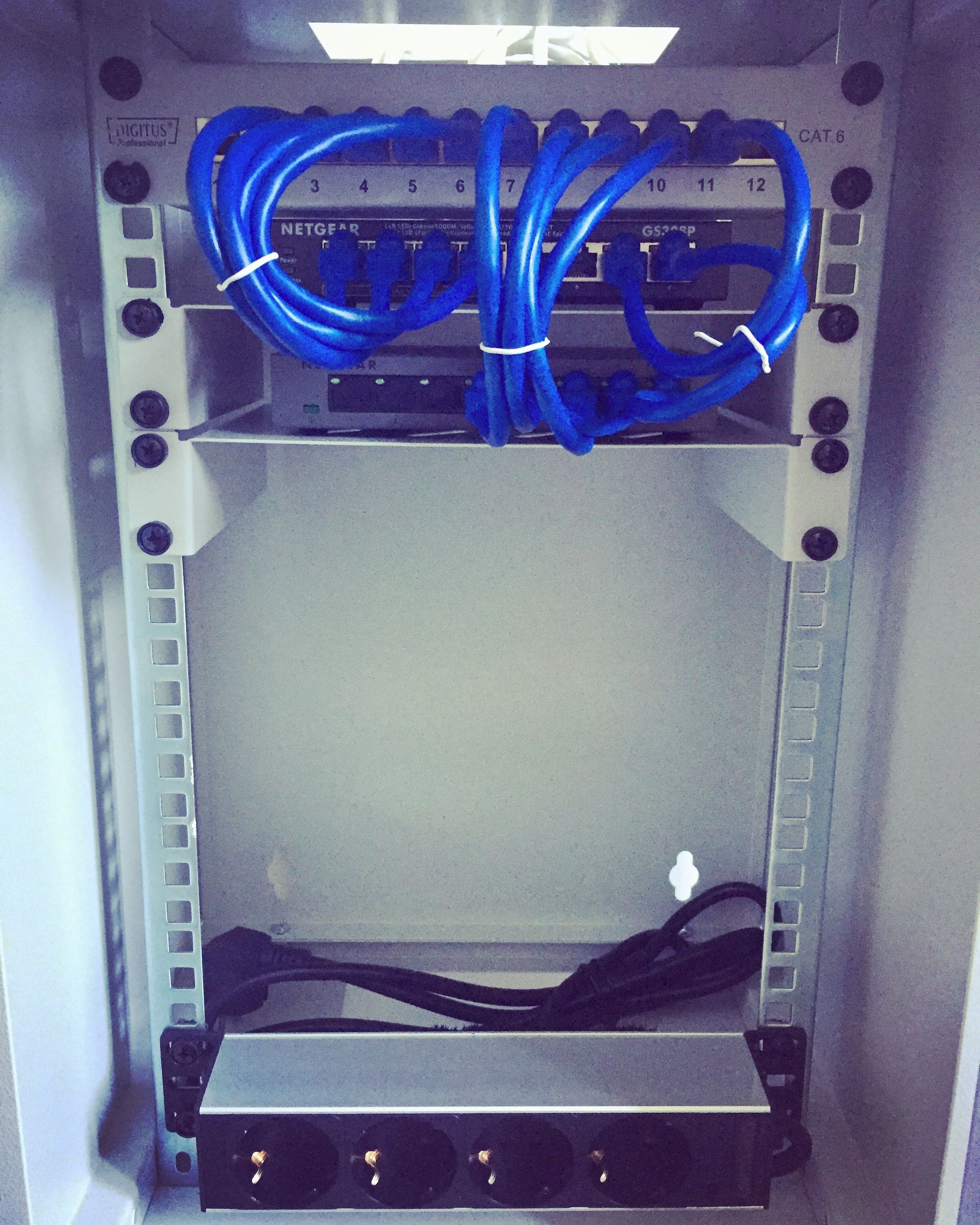 After this all thats left is to get a rack for my basement and finally put my Synology RS brothers to good use :D.
Not happy with my current network speed here. Atm I have at best 20/40Mbits (up/down), considering its an LTE connection. Hopefully that will change when the guests leave our country.