SPOILER ALERT: Before you read any further, keep in mind that this article will contain information from the last season (7) of The Clone Wars tv show. In case you haven't seen it (shame on you!) be sure that you do before reading on.
UPDATE: 31/03/2021 - official date for The Bad Batch is now confirmed. Added a cover and link to the official trailer
---
The Bad Batch will officialy start streming on May 4th 2021 on Disney+!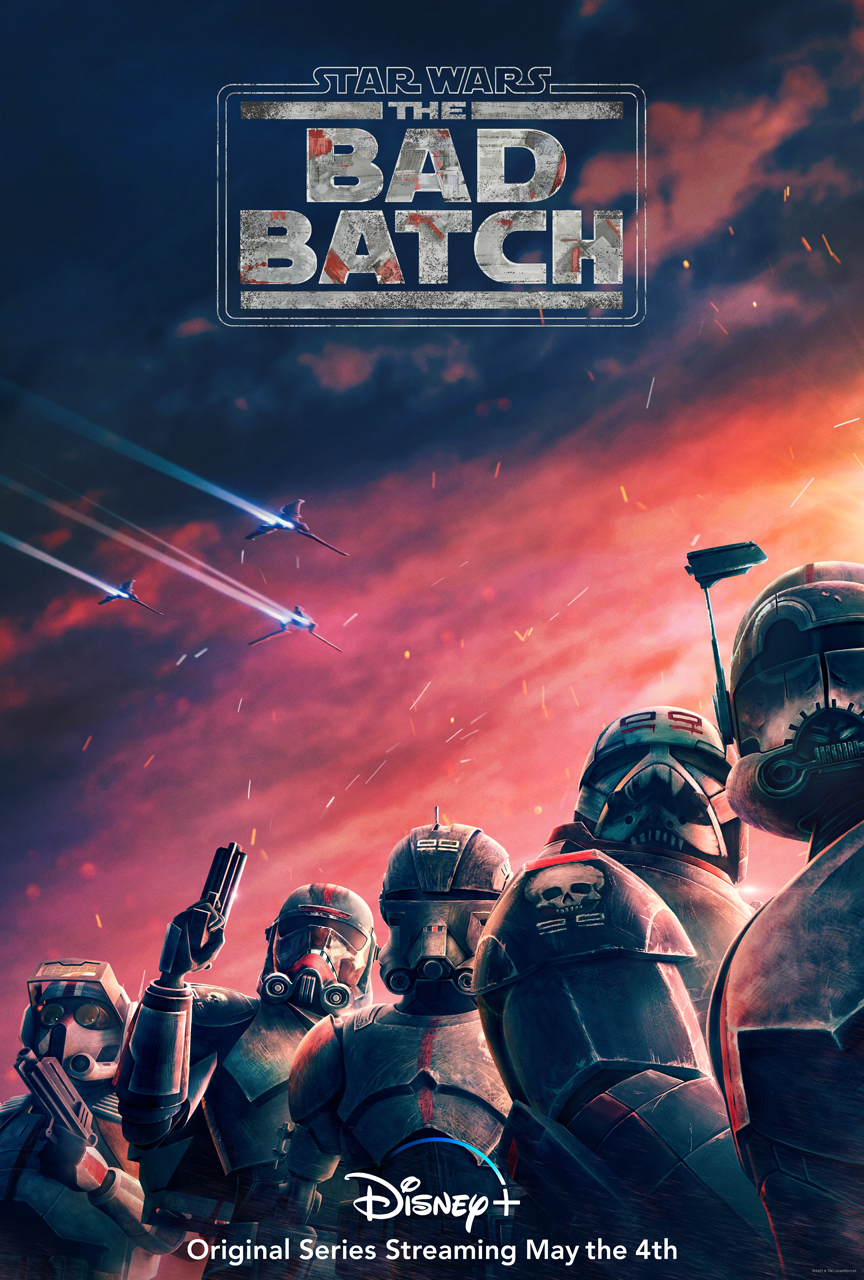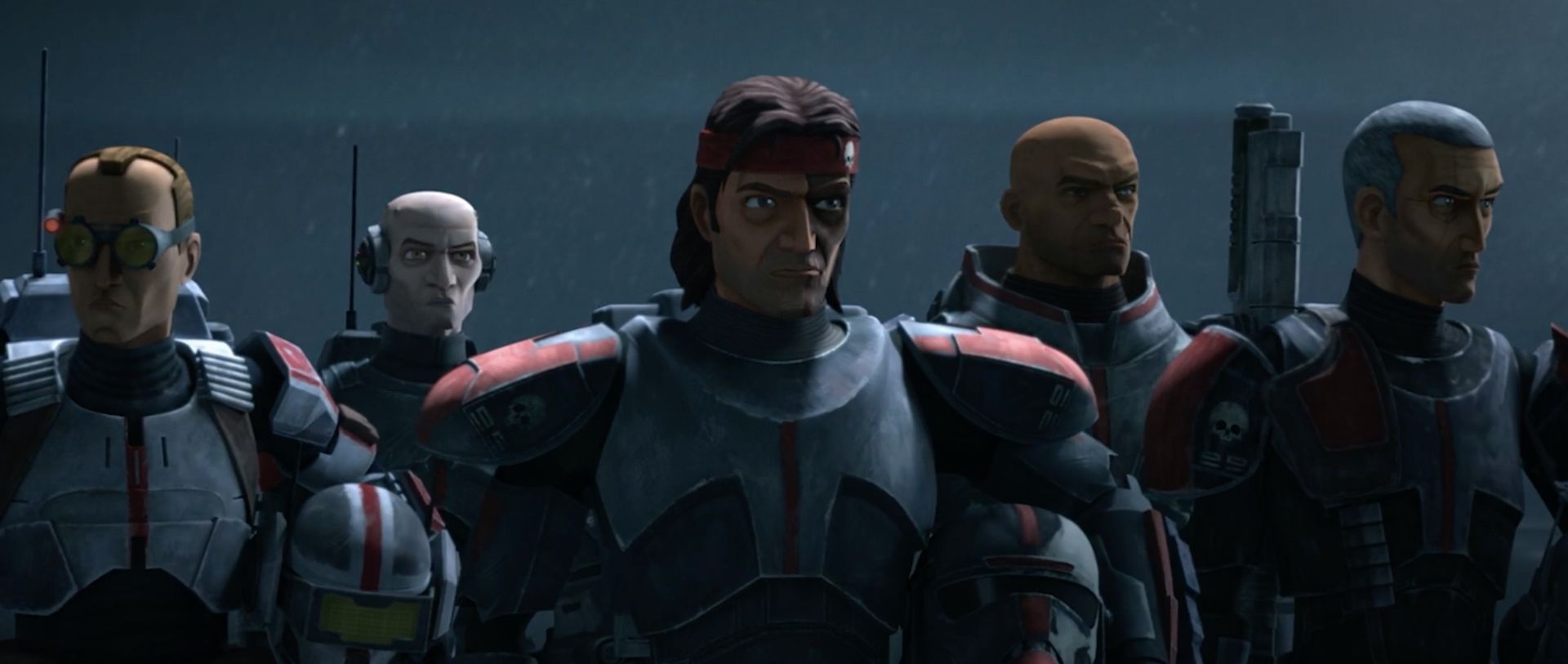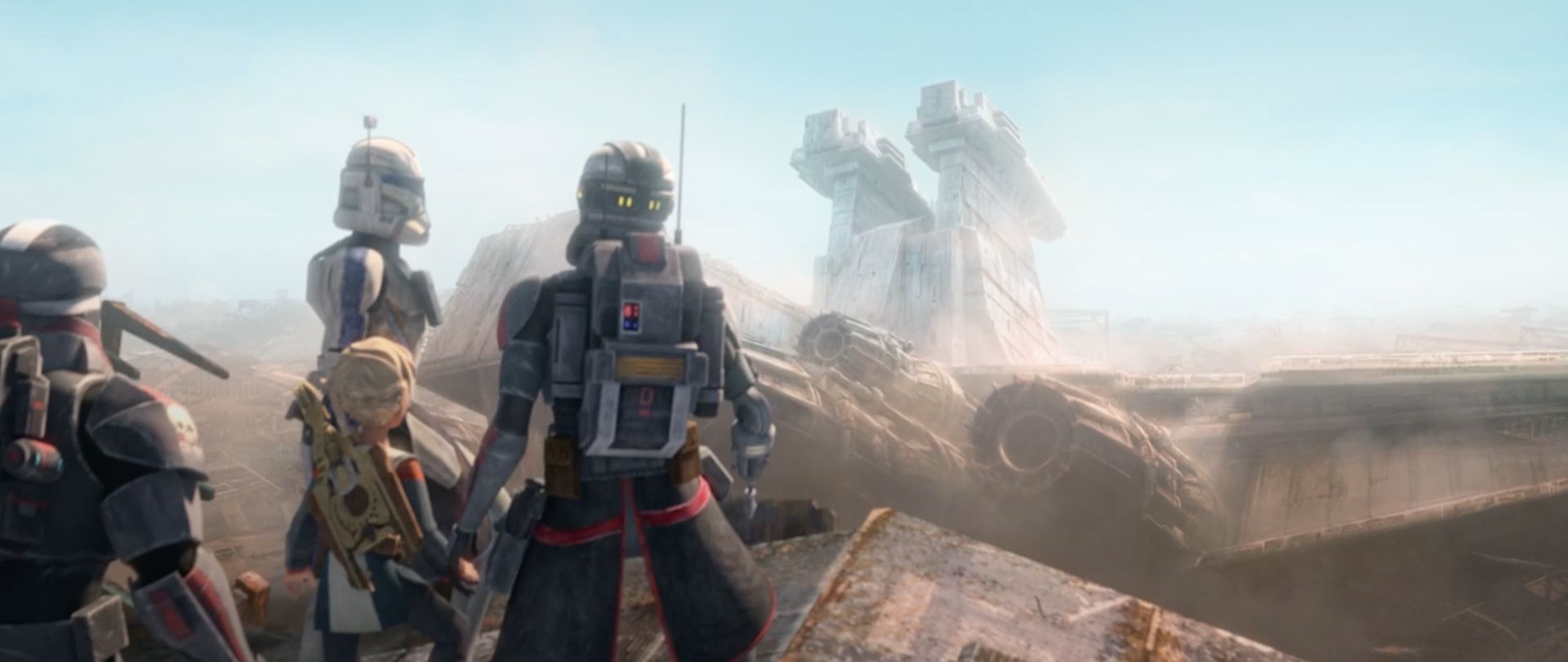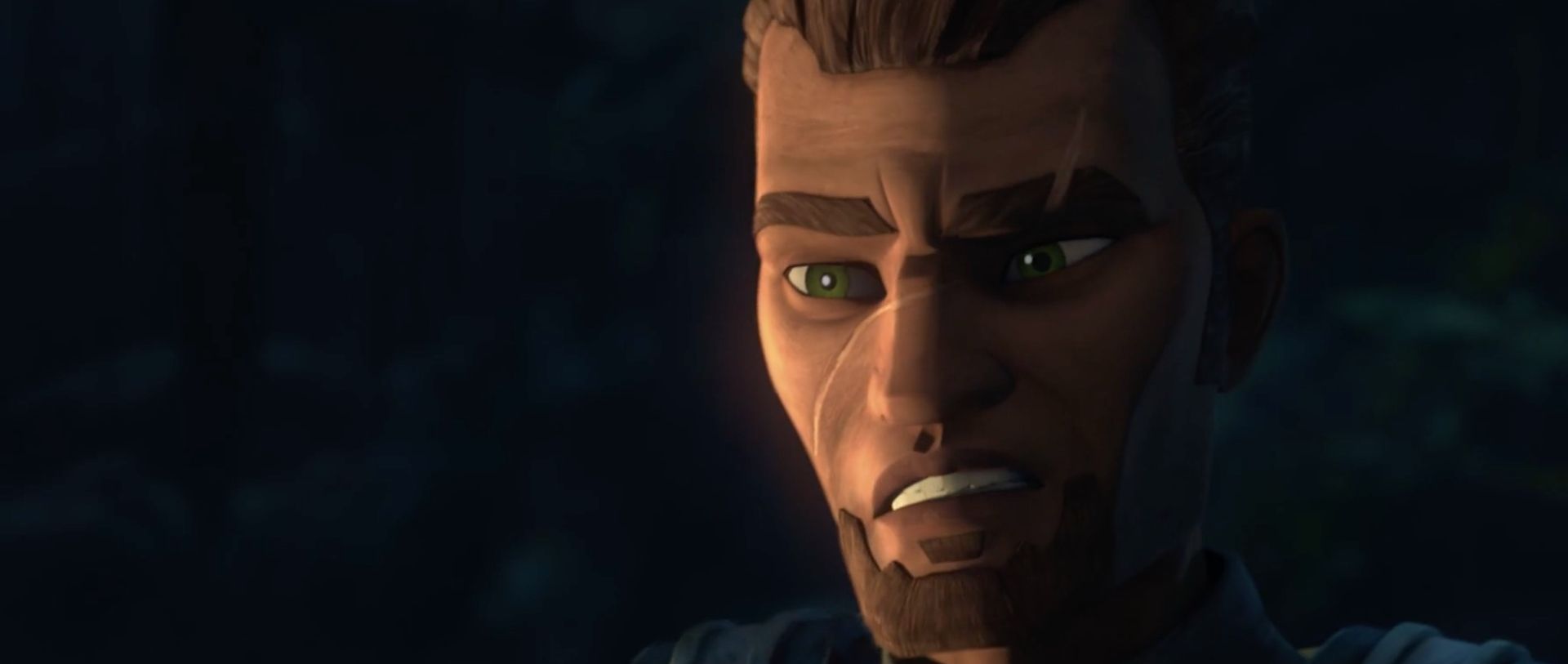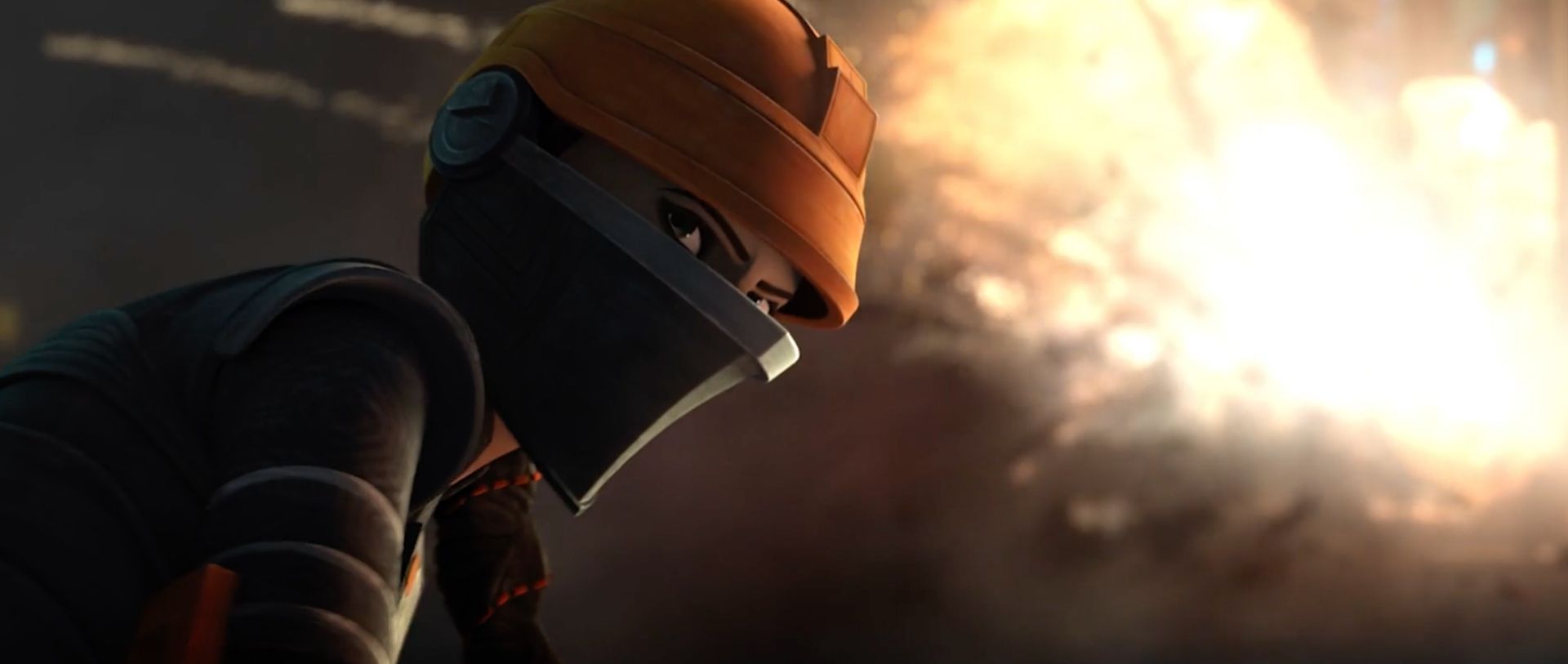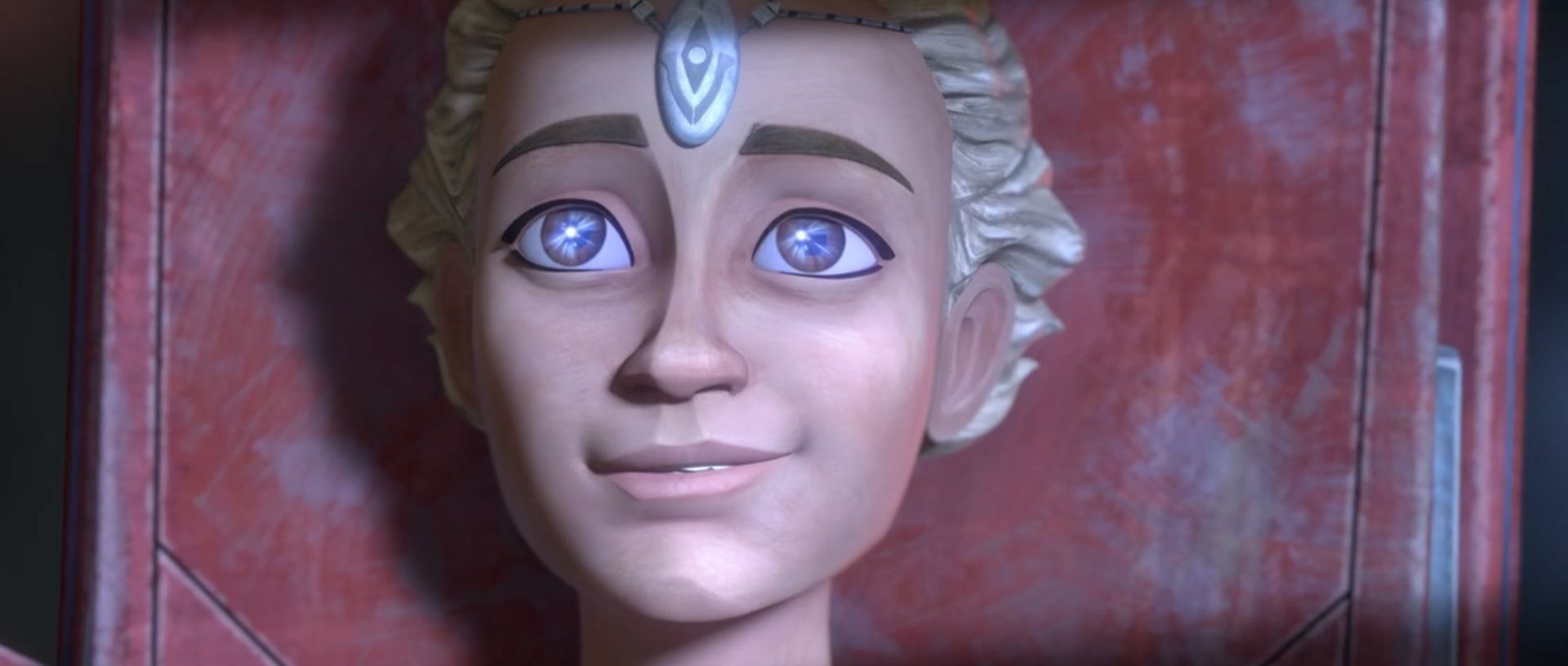 Nothing to do now but wait and enjoy this content in all its 4K glory when it comes out!
The Bad Batch official trailer
---
The last season of The Clone Wars was epic. True it got a bit slow and boring in the middle but all in all, it was a great conclusion to an already great animated SW content.
The first 4 episodes were focusing on a team of clone rejects that call them selfs The Bad Batch. The reason is that they are not like regular clones and as such have specific skills that when in a team, gave them a 100% success rate when it comes to completing missions behind enemy lines.
Well, looks like Mr.Lucas was so happy with them that he green light a spinoff under the same name! So that means that Dave Filoni will be leading yet another animated SW project.
So far Dave had The Clone Wars, Rebels, and Resistance under his wing and each of them was a major success (well maybe Resistance not that much, but ok). I am very happy that we will get more TV content from the SW universe. This year we should already get the second season of The Mandalorian as well, and I guess, now that this is done, Dave will jump on The Bad Batch.
"Giving new and existing fans the final chapter of Star Wars: The Clone Wars has been our honor at Disney+, and we are overjoyed by the global response to this landmark series," said Agnes Chu, senior vice president, Content, Disney+.  "While The Clone Wars may have come to its conclusion, our partnership with the groundbreaking storytellers and artists at Lucasfilm Animation is only beginning.  We are thrilled to bring Dave Filoni's vision to life through the next adventures of the Bad Batch."
Star Wars: The Bad Batch is executive produced by Dave Filoni (The Mandalorian, Star Wars: The Clone Wars), Athena Portillo (Star Wars: The Clone Wars, Star Wars Rebels), Brad Rau (Star Wars Rebels, Star Wars Resistance) and Jennifer Corbett (Star Wars Resistance, NCIS) with Carrie Beck (The Mandalorian, Star Wars Rebels) as co-executive producer and Josh Rimes as producer (Star Wars Resistance). Rau is also serving as supervising director with Corbett as head writer.
If you ask me, if we get new SW content each year thats more then ok with me :D!