📢
UPDATE: 06/08/2022 - New 18TB HAT5310 HDD added to the list. Also, the new specs of the whole series have been added.
📢
UPDATE: 8/4/2022 - New 4TB HAT5300 HDD is coming soon (May 11th, 2022) to fill in the existing lineup.
As an example, here is what the new filter looks like:

Do note that Synology will also NOT provide support if you are using u unsupported products:
🗒️
Synology will not provide technical support if your device is not on the Synology Products Compatibility List.
Guessing this means drives as well, as they do sell drives also.
📢
UPDATE: 25/03/2021 - Added new info on HDD brands supported with the new x21 models
📢
UPDATE: 18/02/2021 - Added info on the official plan regarding forcing Synology branded HDDs on the Synology NAS lineup
📢
UPDATE: 28/01/2021 - Official info on the new HAT5300 8TB, 12TB, and 16TB models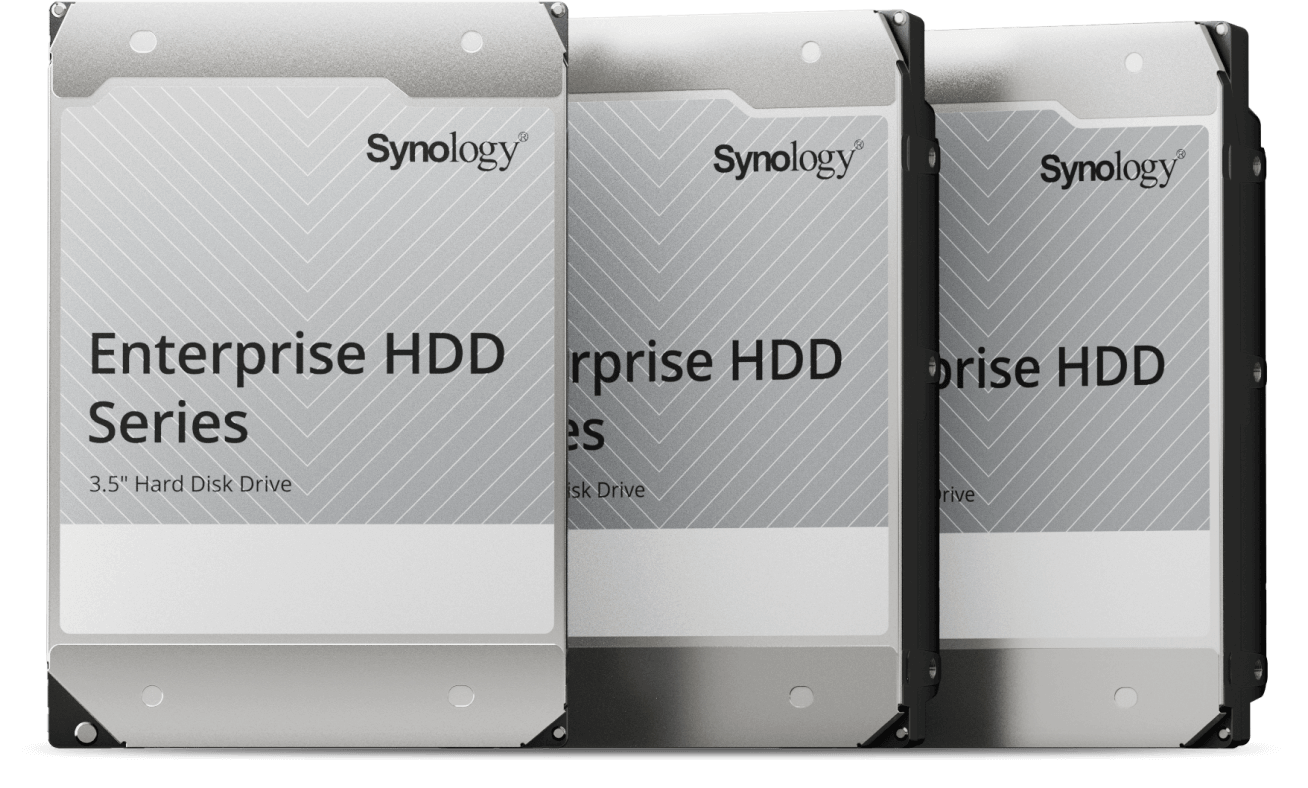 Might be a surprise to some, and not others, but looks like Synology has continued to invest and build its drives!
Last year Synology introduced four SSDs and M.2 drives to the market, and by the looks of it, they are not stopping. Numerous retail sites have started reporting on potential 8 and 12TB HDDs by Synology.
Today, we finally have the official news on these drives. More detailed information on the Synology site is here:
Labeled as HAT5300-8T, HAT5300-12T, and HAT5300-16T these 7200RPM drives will deliver enterprise performance over a long period of time with declared 550TB of transfer per year.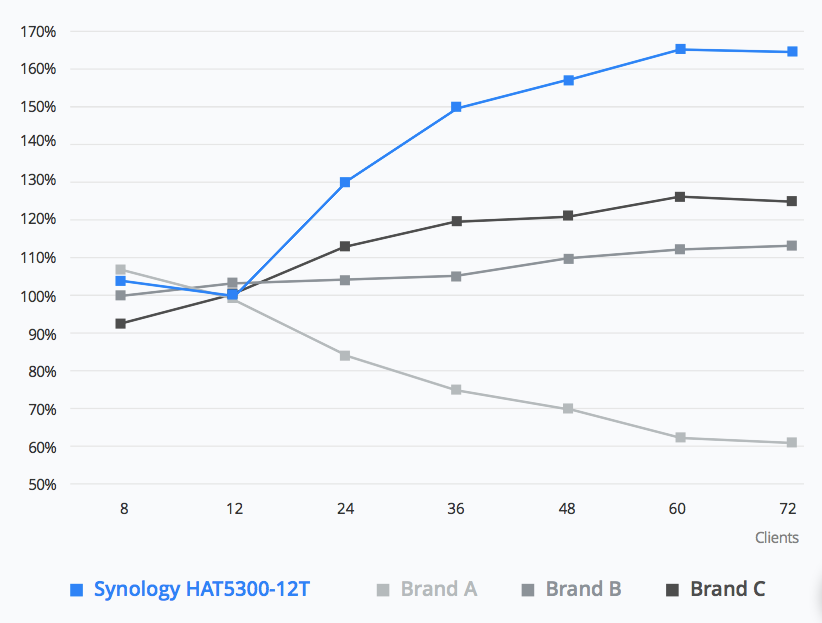 Looks like these drives are Toshiba (possibly MG) drives with custom firmware. On top of this, it looks like these drives will work only with x17 or newer models, and the new high-range NAS units will be compatible only with the HDDs.
To add to this, these HDDs will only work with Synology NAS HW. Will this change remains to be seen.
Here are the official specifications on these 5y warranty SATA drives.
https://ln.blackvoid.club/hat5300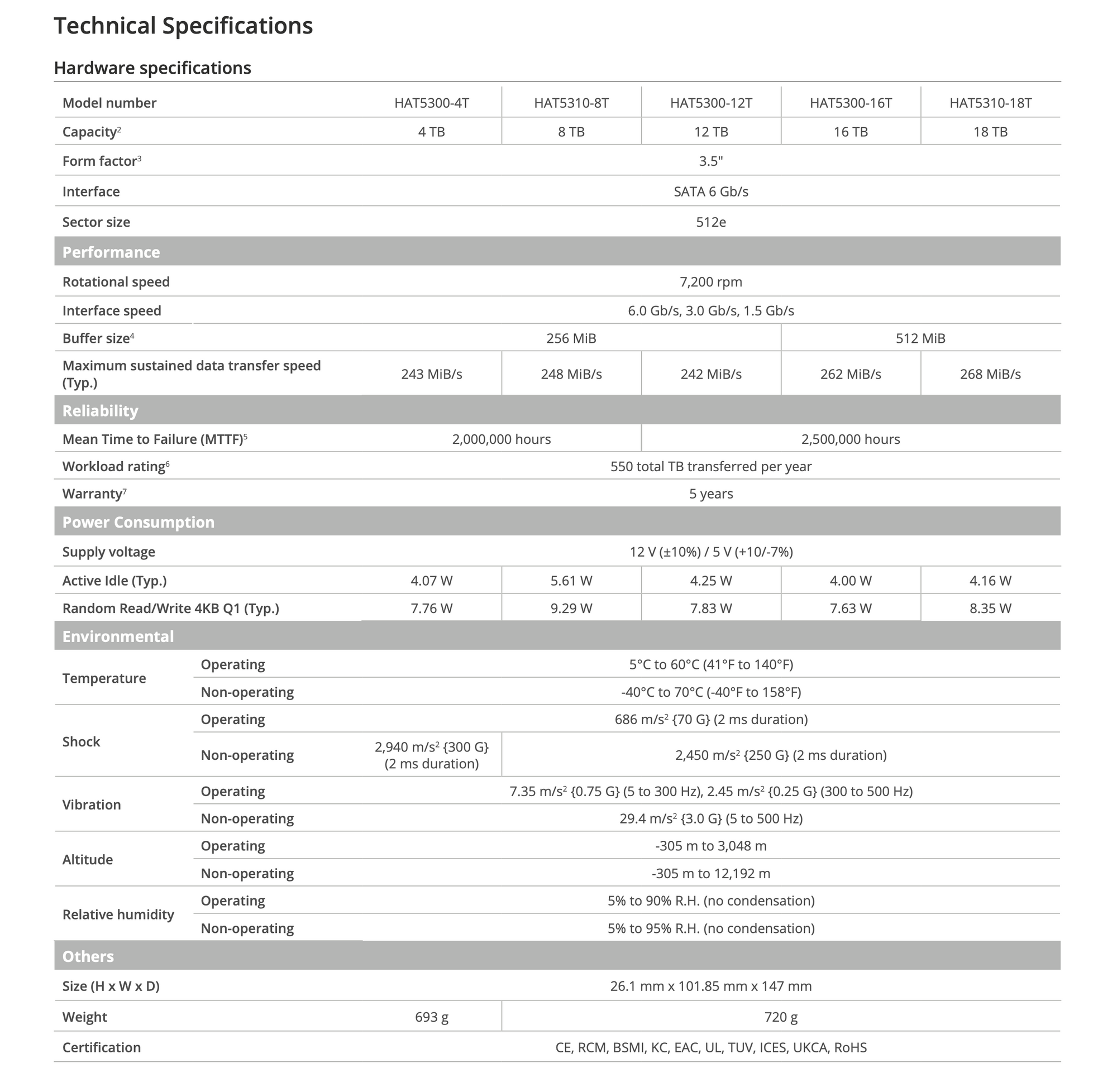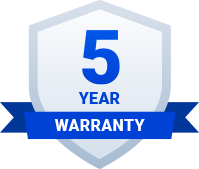 Potententily priced at around €350 for the 16TB and €250 for the 8TB we will wait and see if the prices are true, considering that at the moment there are no official global wide prices out there.
How well these drives will compare with other enterprise HDDs remains to be seen. I have no reason to believe that these models will not perform well, well beyond your regular NAS drives. It is obvious that the HAT5300 series is targeted towards NAS models in the high-end range (XS+ models) there is no reason that you can't use them in other + models for example.
DS920+ at the moment does not have the 16TB model as compatible, but that might change.
So Synology now has a nice lineup of its "own" drives that in time will demonstrate how well they perform and compare to the competition.

Will I have to use only Synology HDDs with all Synology NAS models?
Short answer, no.
These models will be targeted to only specific main and expansion models from specific series.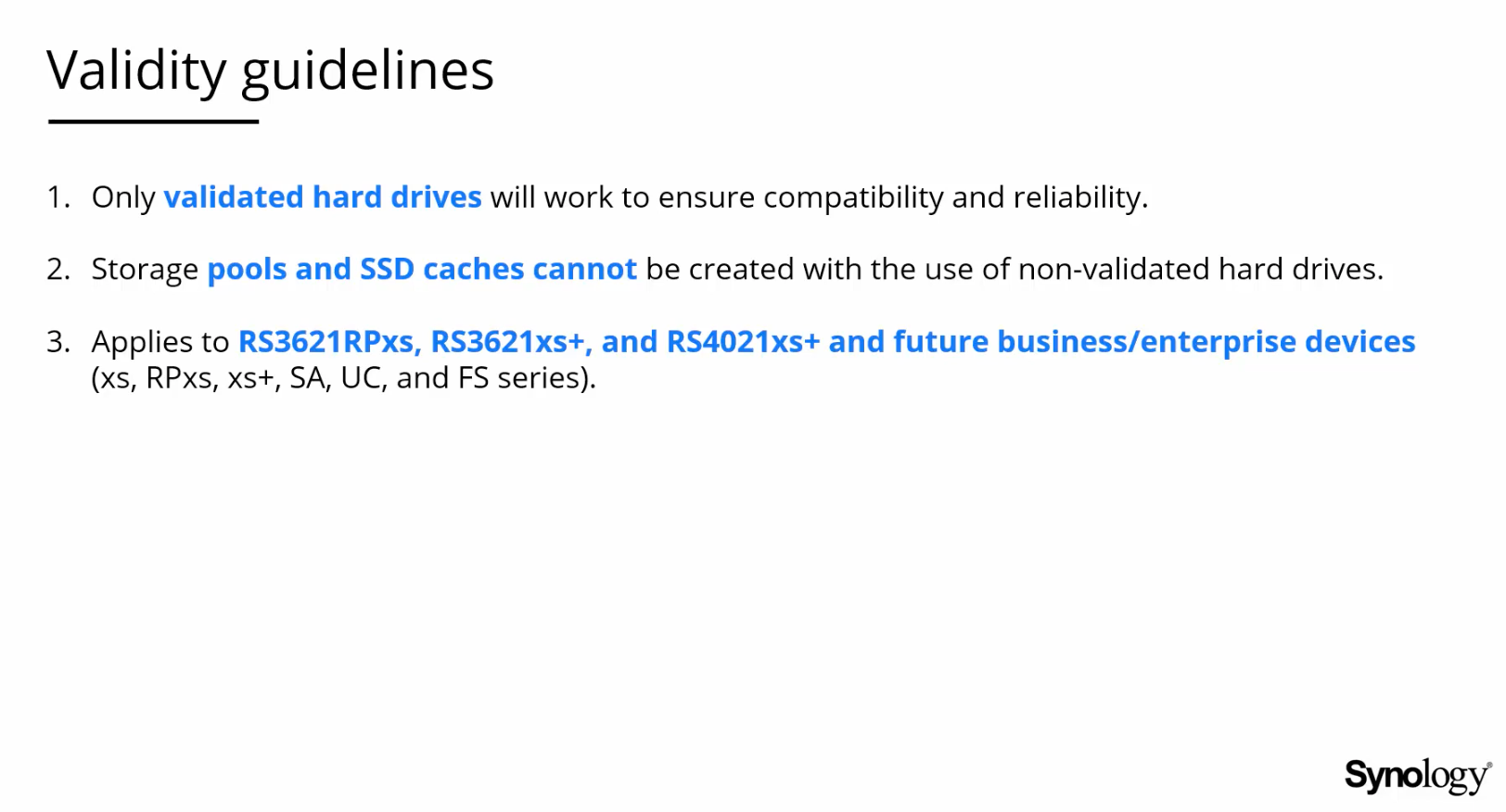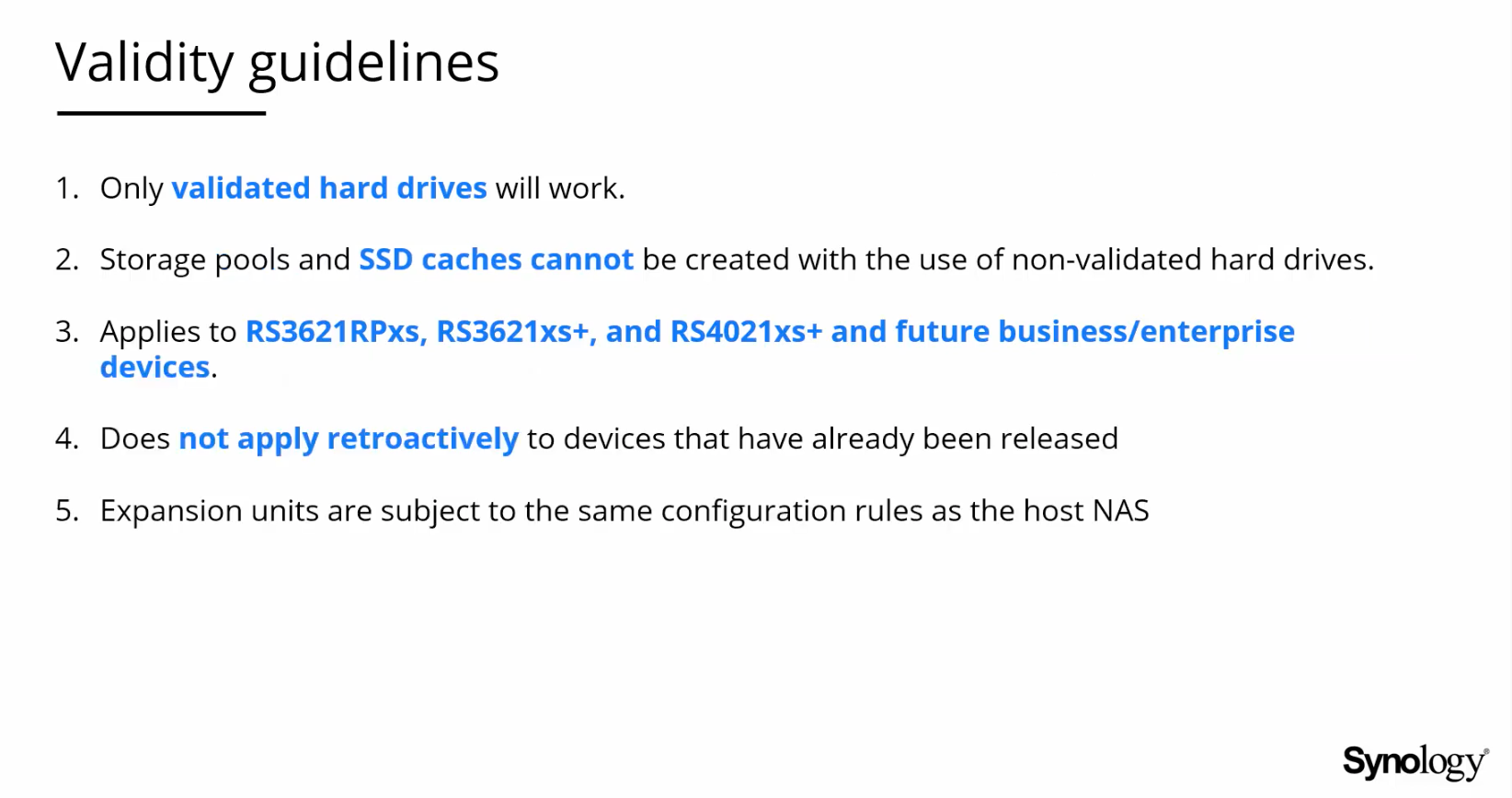 As we can see, main storage pools and cache slots will ONLY be able to use Synology official drives (including 3,5", 2,5" and NVMe modules) from the following series:
XS, RPxs, XS+, SA, CA, FA
UPDATE: 25/03/2021
Synology has changed its policy on not supporting any other non-Synology brand HDD in their new lineup of models.
New information has been listed when searching compatible drives for the new models:
We have tested and verified the compatibility of third-party products and peripherals on the Synology Products Compatibility List. Please note that the tests conducted in Synology labs may not have covered every aspect and that changes to firmware or hardware may affect device compatibility and stability. Synology does not guarantee the compatibility with third-party products and peripherals on the List and reserves the right to update the List at any time without prior notice (Learn more).

Synology will not provide technical support if your device is not on the Synology Products Compatibility List.

* Always use and manage 4K native (4Kn) hard drives separately.
4Kn hard drives are supported from DSM 5.1-5021. Use 4Kn hard drives separately from hard drives in other disk sector formats when creating, repairing, expanding and migrating any volume, disk group, RAID group and LUN.

* Always install enterprise-level drives on the FS/SA/UC/XS+/XS series models.
It is highly recommended to use enterprise-level drives on your enterprise-level servers to ensure optimal performance.


Also, we can see that the new models have other brands listed for their enterprise-class drives: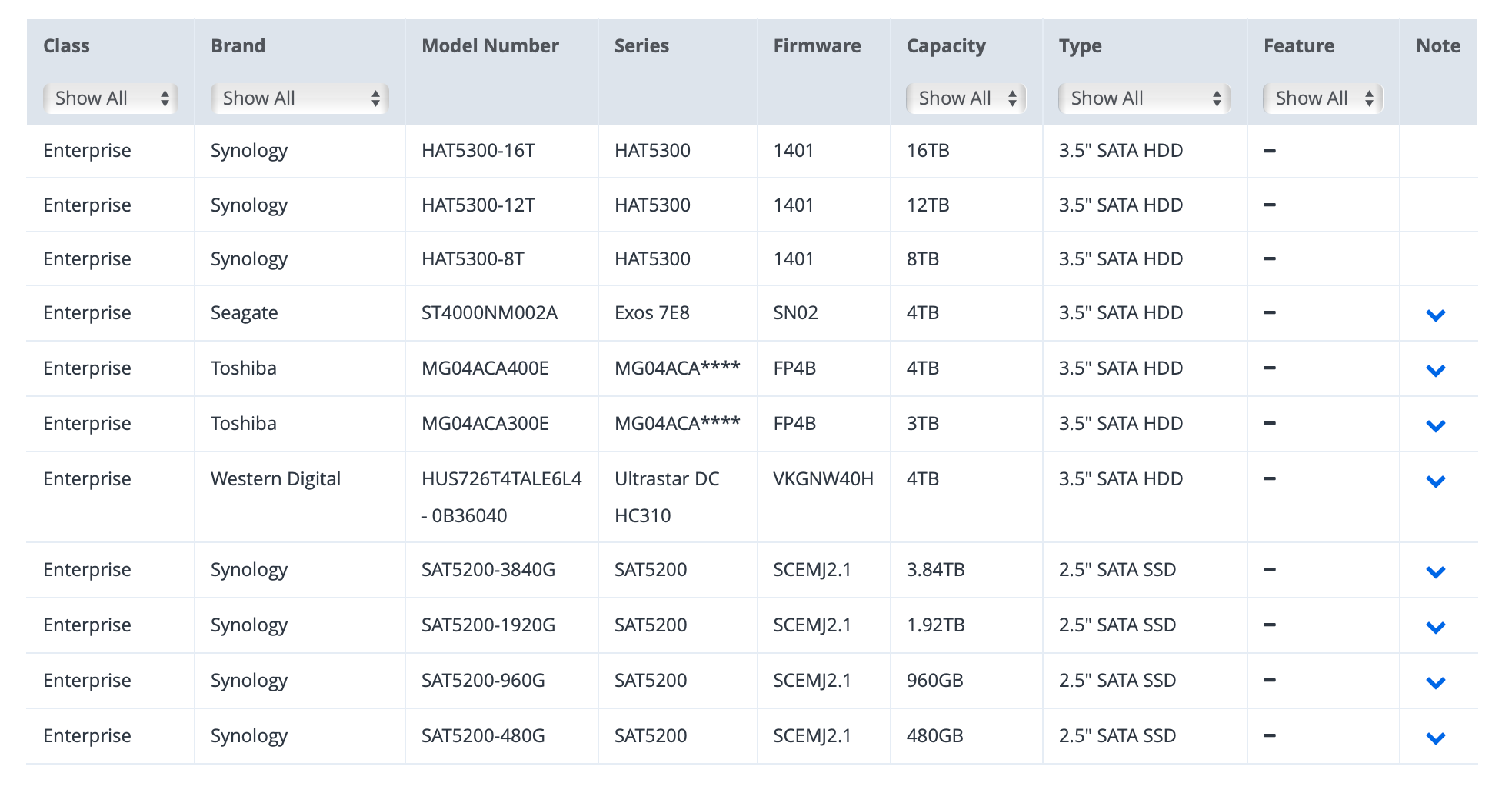 Make note that the expansion units will also be subject to the same configuration rules as the main/host NAS device.
This means that all SOHO, mid-range models (DSxxxj, play, and "+") will not have this prerequisite.