The day has come to power on 1st RS3614 unit. Got myself a 1KW UPS from CyberPower (CP1500EPFCLCD).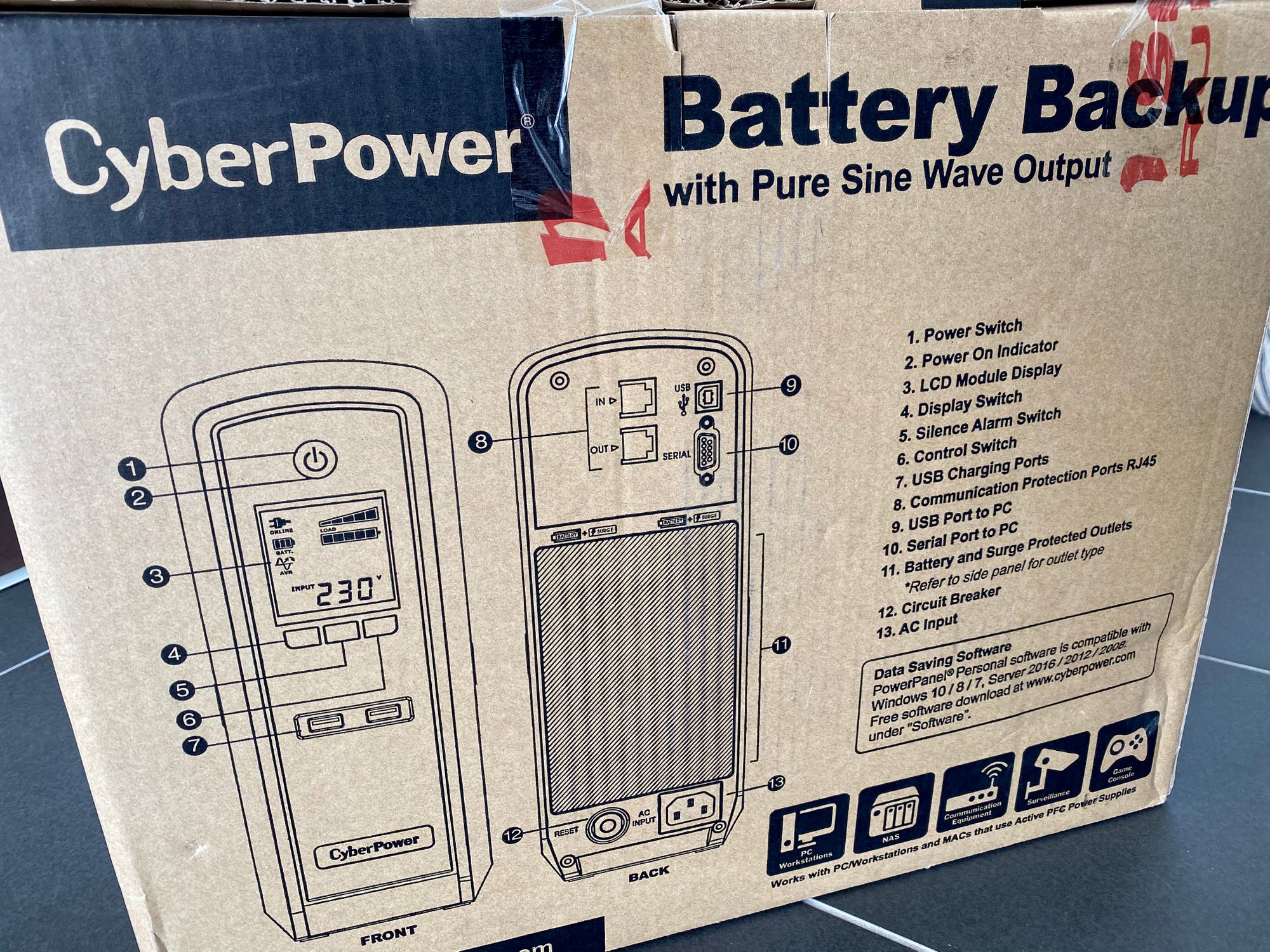 Considering that each RS3614 with 12 drives (HDDs at 7200 RPM) use about 180W on average with 200W max (per PSU), both RS3614 and their RX units will have more then enough juice.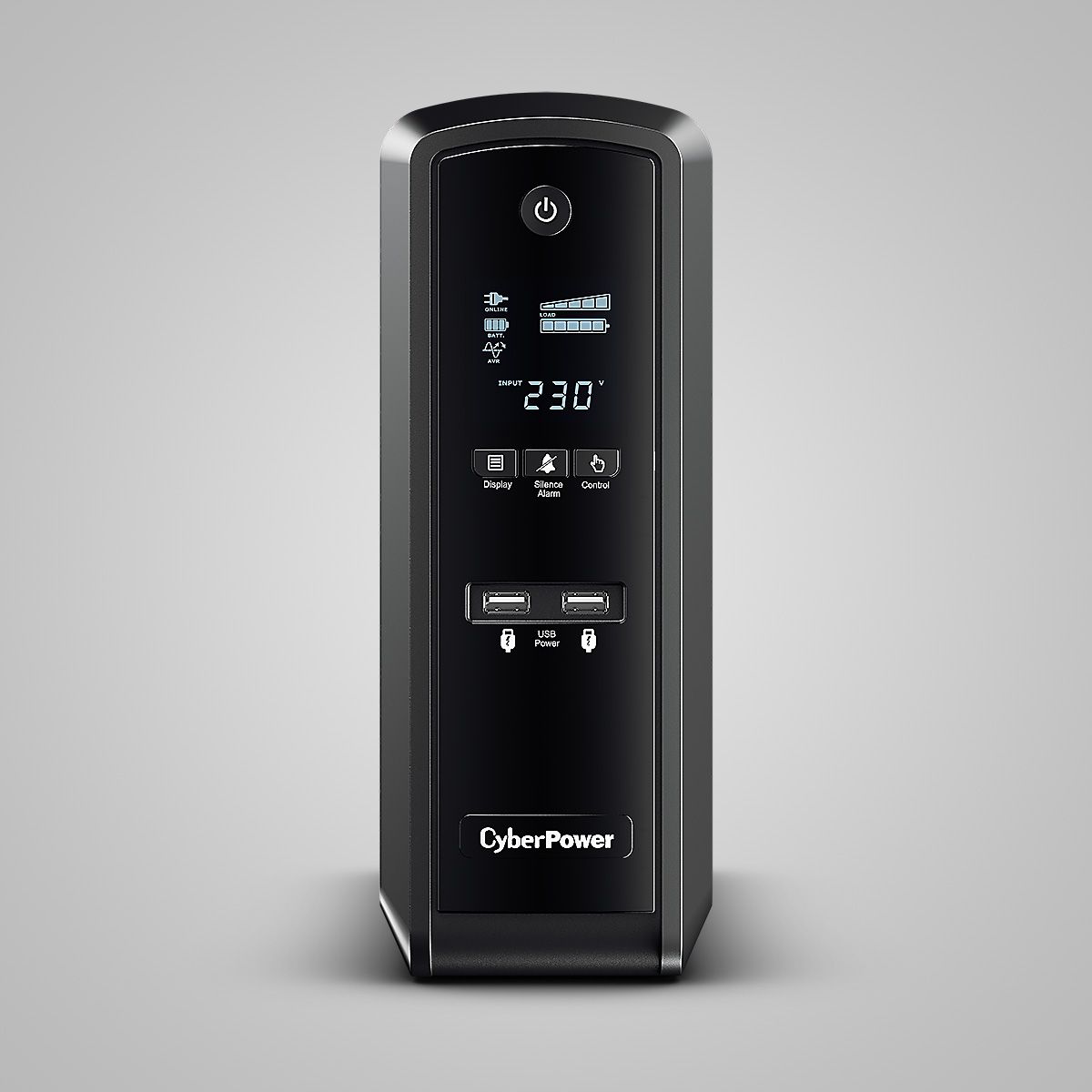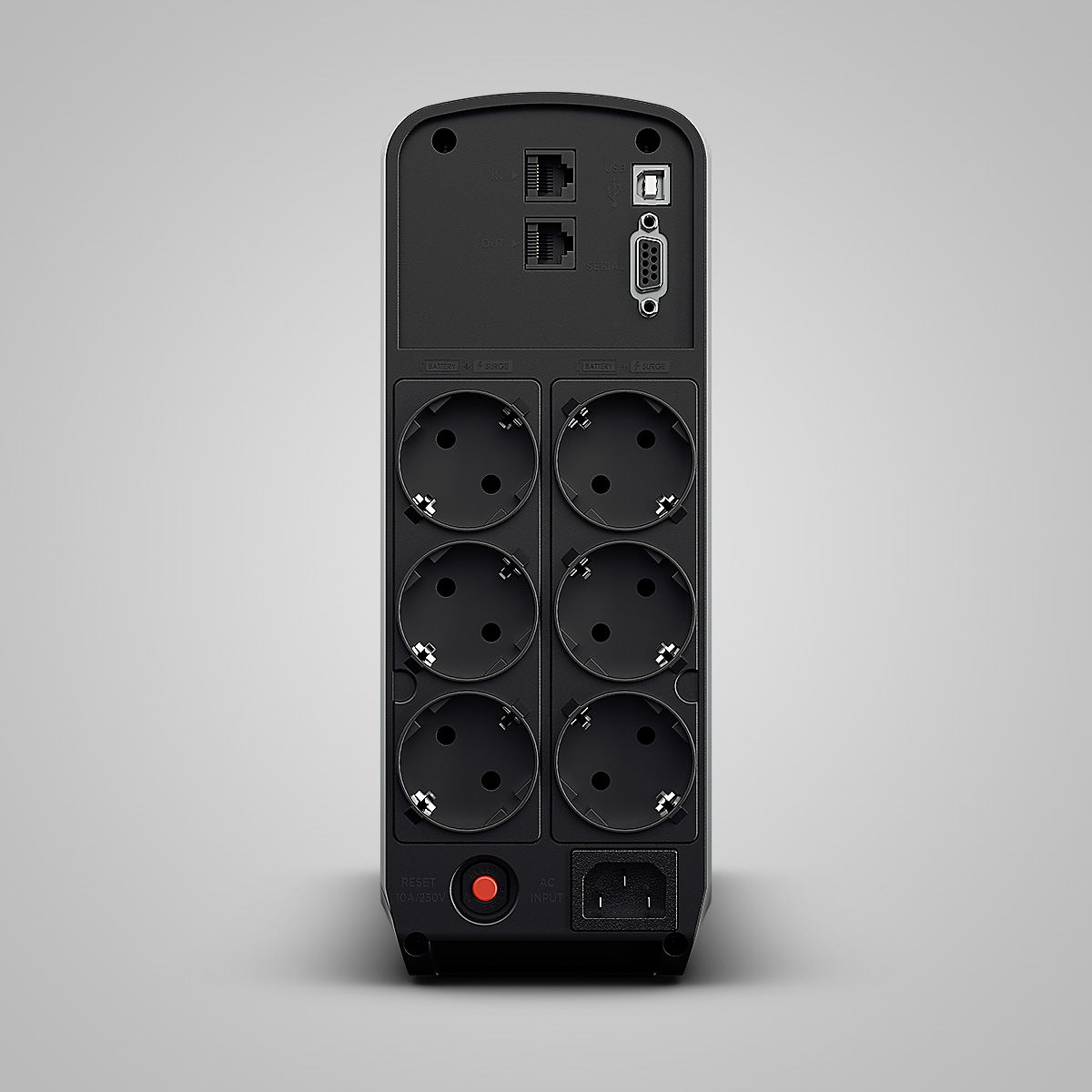 Happy so far with this UPS. Uptime with one RS running at the moment is about 40min, so no problem there. In the near future I will utilize 2 more units and still have about 20min uptime under 50% load.
On top of all this, data migration from DS918 to RS3614 has started. Took about 2 days to move about 10TB of data. Started to migrate Docker farm as well using Snapshot replication.
With Snapshot, migration is down to matter of minutes of downtime. Export JSON file from a container, import it and at the same time have both docker volume folders in sync using Snapshot tool. All that is left is stop/star for a container and boom, up and running on the new Docker host.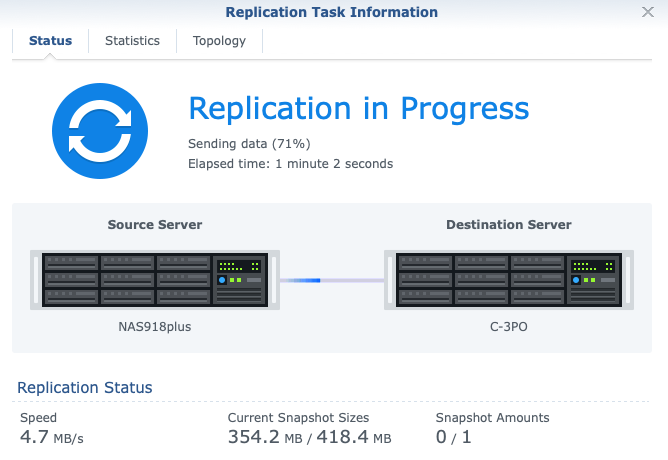 Next step in this project is getting more ECC Rank1 ram considering that 918 will be striped down and become all SSD NAS. To do that I need to migrate all roles and features to DS718 and this RS unit first. So RAM and SSD are my next items in the basket.
All in all, I will get about 70TB of HDD space and about 2TB of all flash storage across all NAS units. 412+ model on a remote location will be retired.