Today, Synoforum.com was honored by sur.ly with a "Brilliantly safe" award for 2022!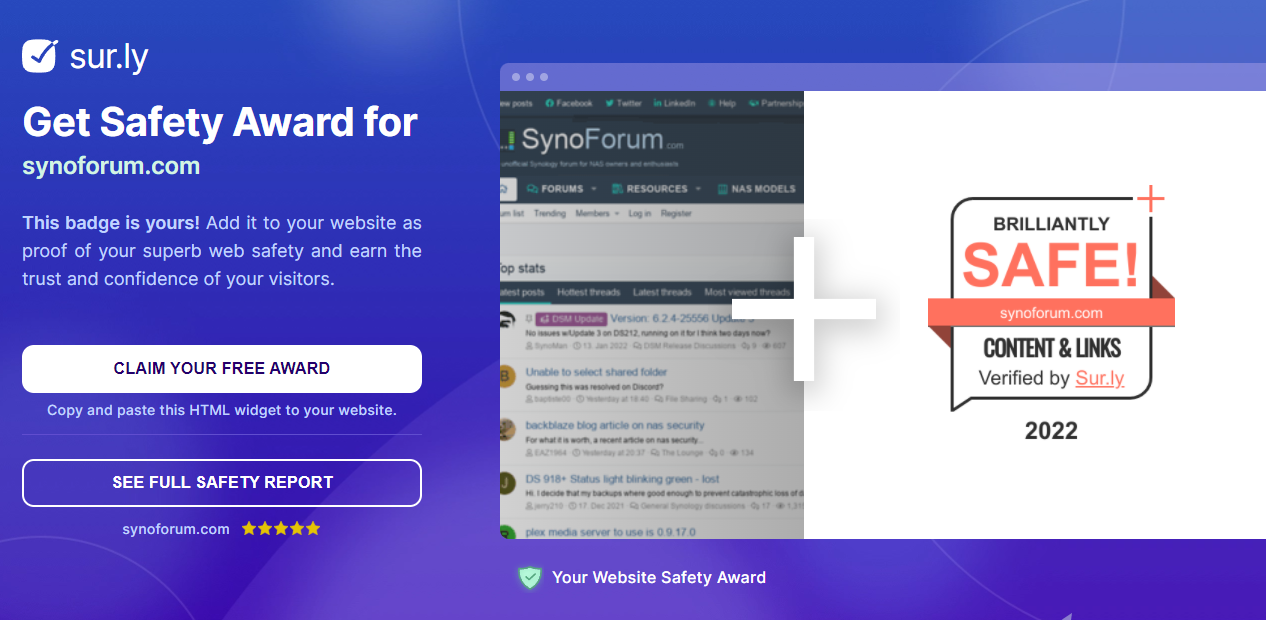 Coming as a total surprise, but then again, no surprise considering how the platform was built and is currently maintained, this award was well deserved. Now, into its 3rd year of existence, Synoforum.com was built with a few ideas in mind.
Fast, stable, free, and informative forum that will allow Synology beginners and enthusiasts to share their experiences and knowledge about the products and services that Synology eco-system offers.
Just to keep this as real as possible, Synoforum.com did not initiate this process, nor does it have any connections with Sur.ly site. The company chief content editor, Philip Knight (not the NIKE billionaire) contacted the admin via email.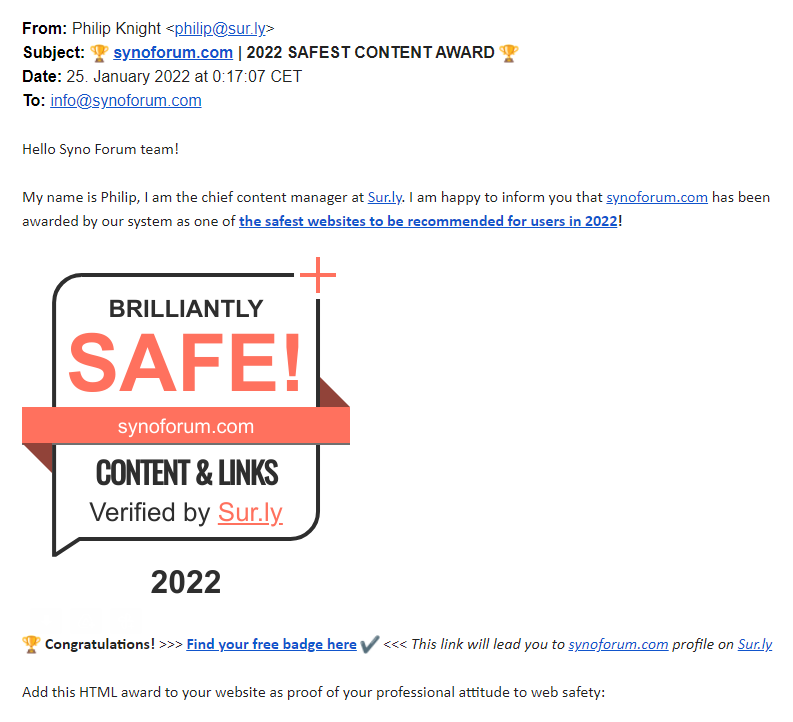 This is the reason why this award is even sweeter, as there was no need to prove that Synoforum.com is safe, it is obviously ranking very high by automatic recognition as well. It is no surprise considering the quality content, and the number of daily visitors that confidence level is 98/100.
There was never (and never will be) any hidden agenda, tracking, or sale of member data and information, that was obviously recognized by 3rd parties around the world.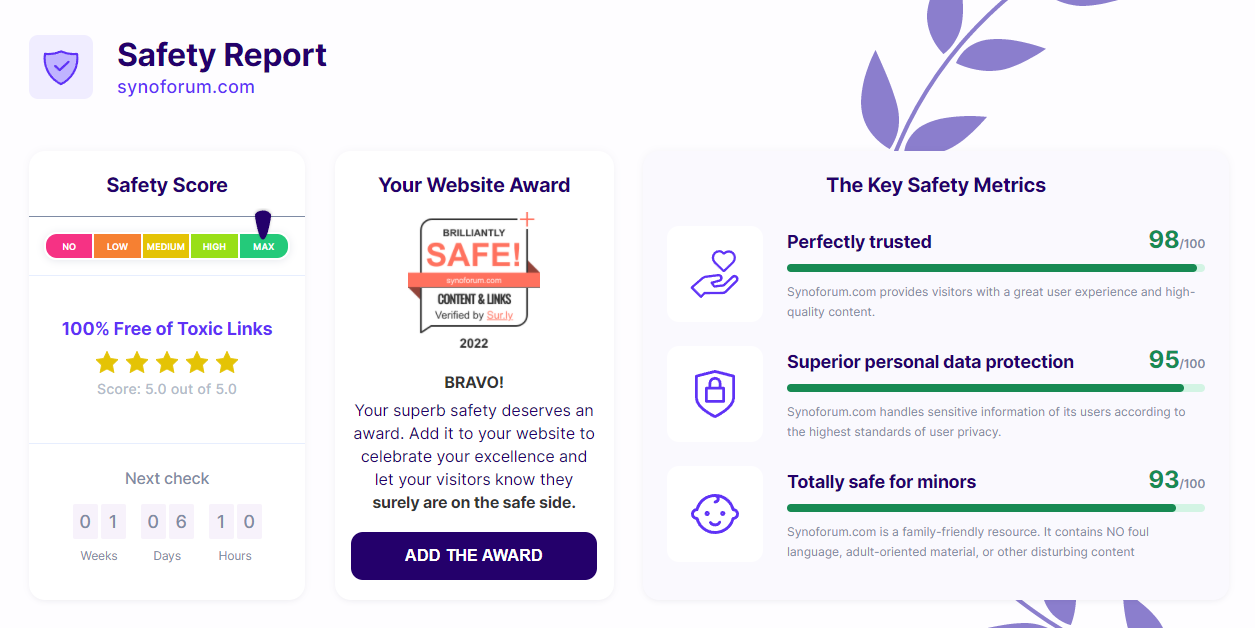 A place where visitors and members can exchange ideas, and engage in discussions in an organized, well-presented manner that in time transforms as a written resource for everyone at no cost whatsoever. That is what Synoforum.com is all about.
The forum will continue on its path keeping true to its founding ideals and principles, and hopefully, with our existing and future members, become an even greater place that most of us call home.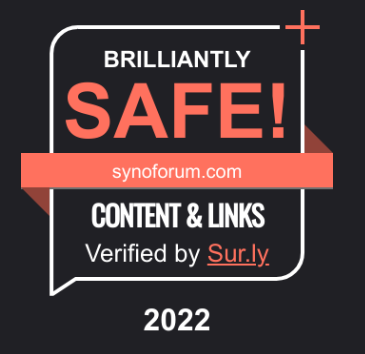 Congratulations once again to its founding member and owner Uroš, for achieving this award!