Synology today announced changes to their 3-year-old NAS monitoring service, the Active Insight with a new business model, and paid features that are now unlocked for the initial complimentary licenses.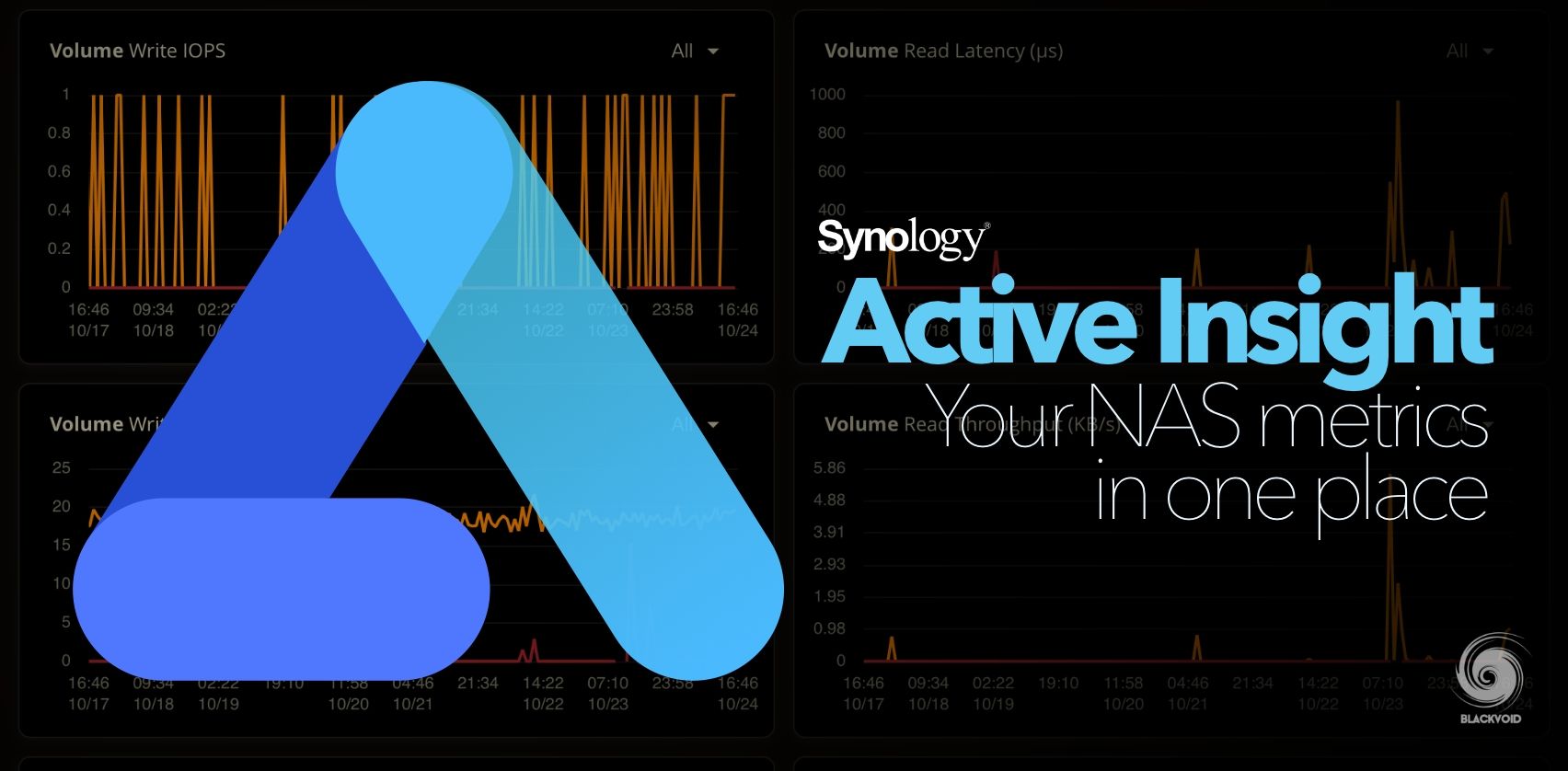 In case this is the first time anyone is reading up on Active Insight, it was introduced back in 2020 when DSM 7 was rolled out. It is a cloud-only (Synology-hosted) metric and management platform that allows registered Synology users the option to connect their NAS systems to the AI and have access to various options and features that this solution offers.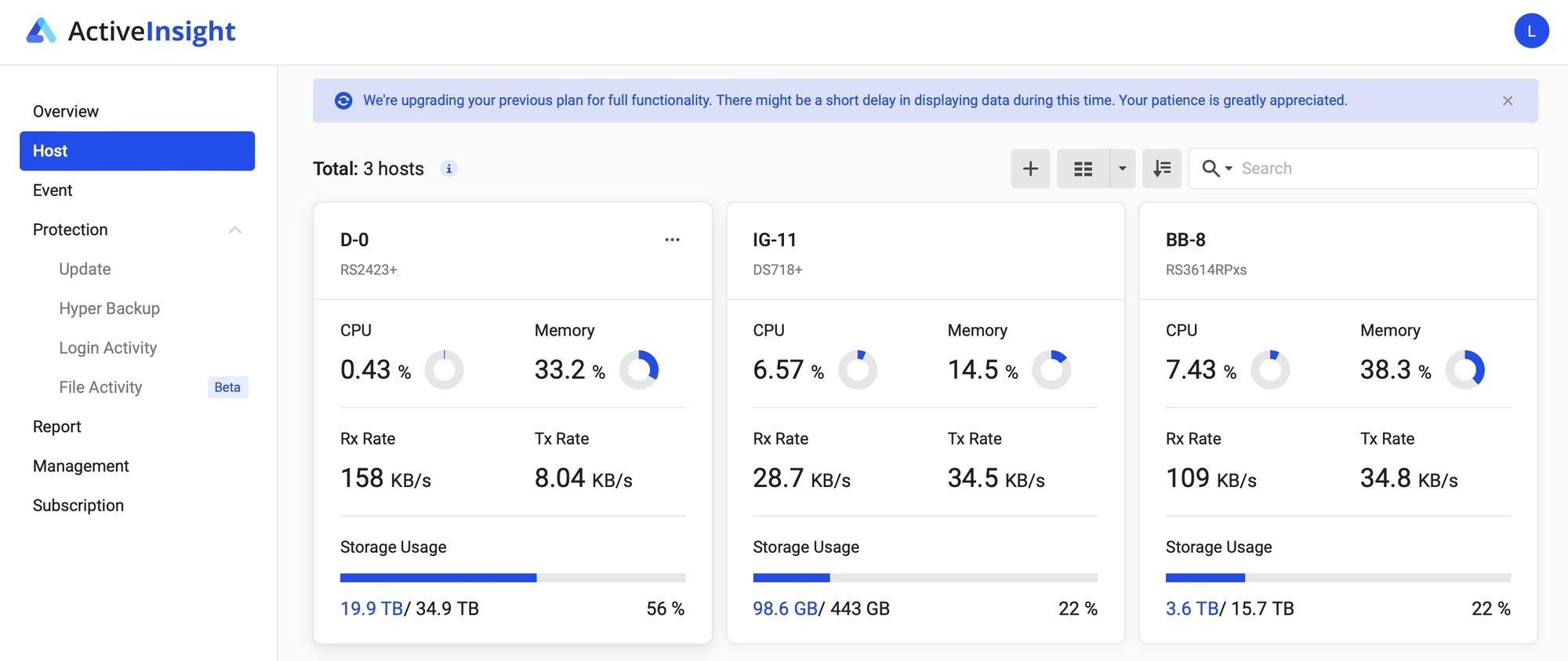 AI is a both free and commercial platform that at the moment includes up to three hosts that can be registered free of charge.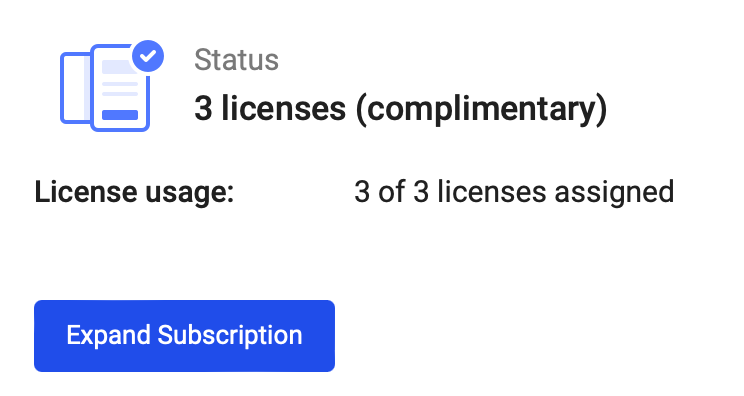 So far the free tier of AI did not offer full features of the platform such as Hyper Backup task monitoring as well as unusual or abnormal sign-in activity.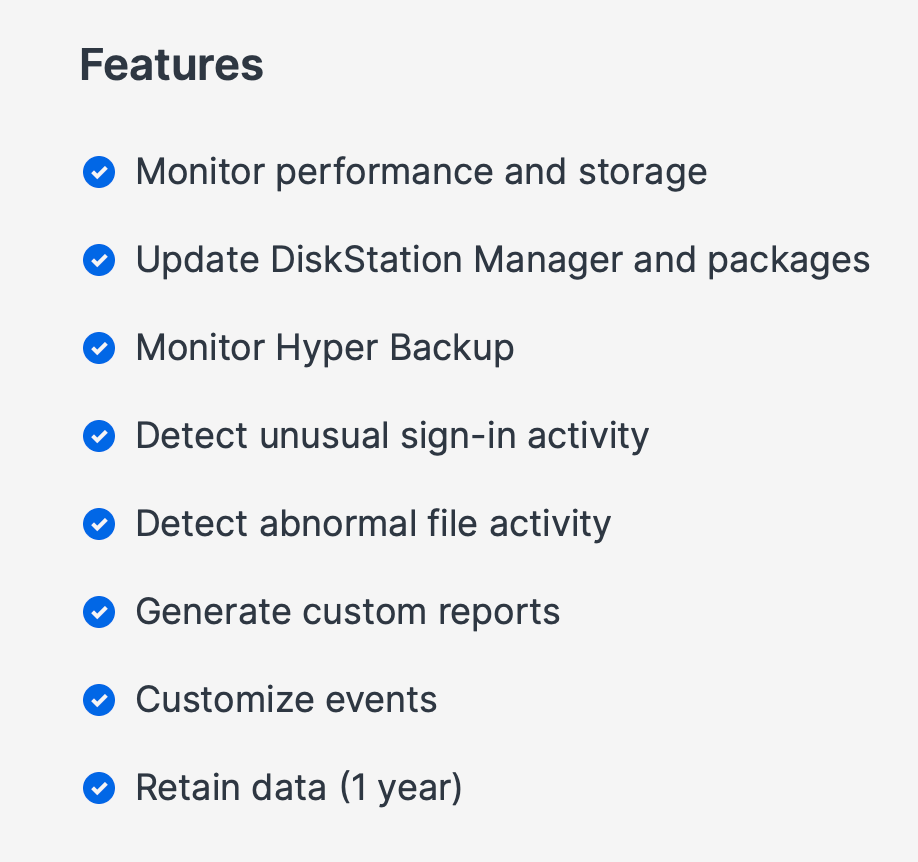 Starting today, Oct 12, 2023, Synology has made changes to this platform to allow all these features even for the free tier.
Taipei, Taiwan—12 October 2023—Synology today launched a significant update to Active Insight, its cloud-powered deployment monitoring platform. Aimed at managed system providers (MSPs) and large-scale business clients, the update incorporates a more streamlined interface, ransomware detection capabilities, and a simplified pricing structure, all intended to enhance the monitoring and management of large-scale deployments.

"In large-scale deployments, it's difficult for IT teams to consistently stay on top of potential performance and security issues," said Hanna Yeh, Product Manager for Active Insight. "Our latest update to Active Insight provides new visualization options that spotlight critical deployment metrics and introduces advanced monitoring and protection features. With updated pricing plans, we're making it even more accessible for organizations to try out Active Insight today."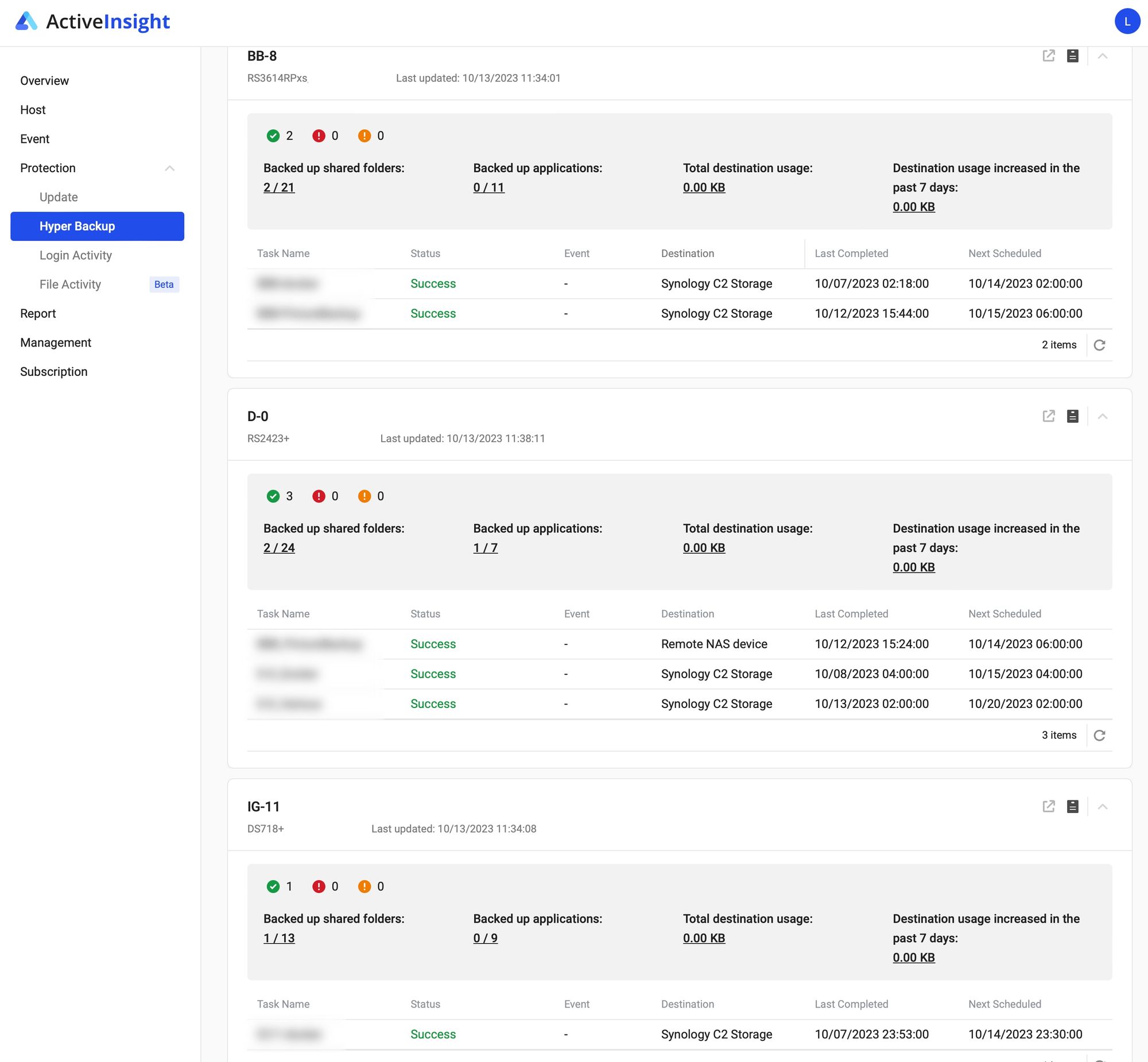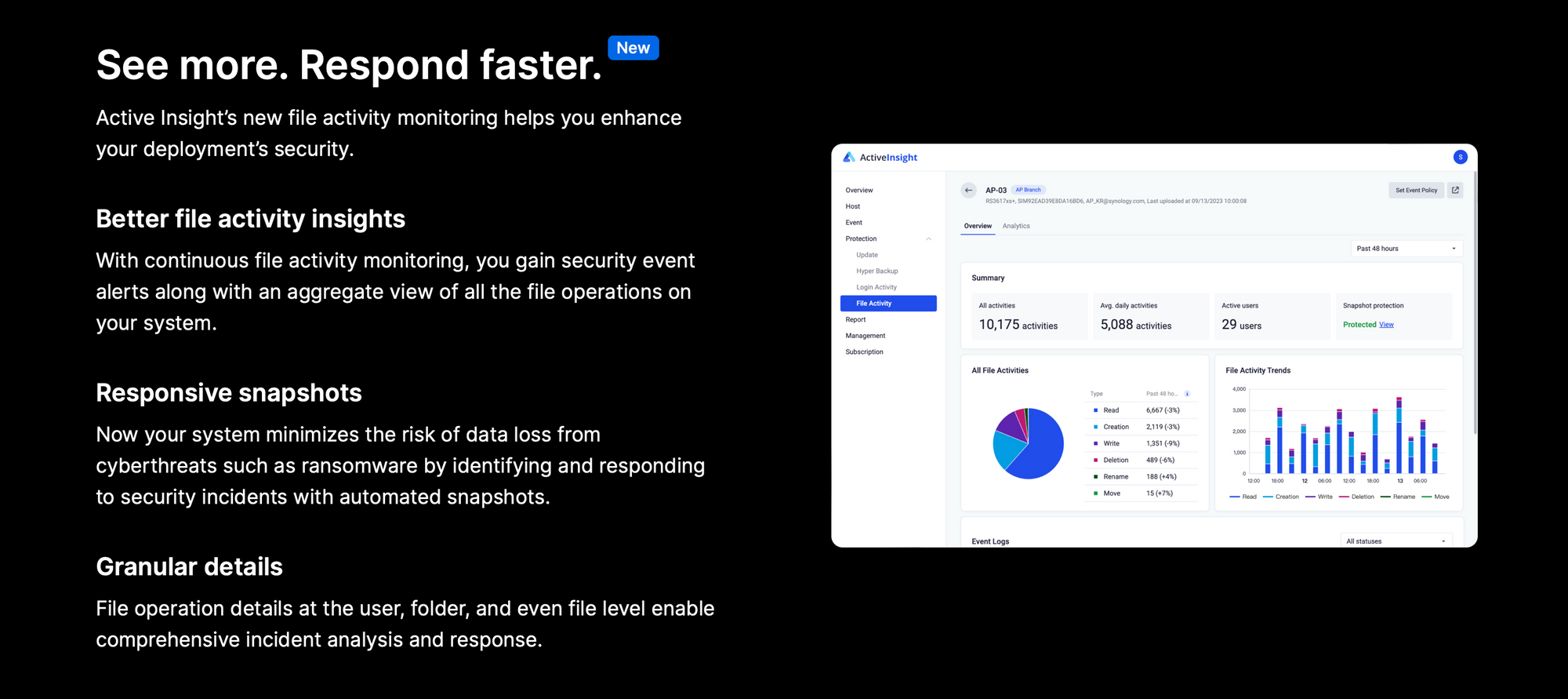 While most of these features already existed, one new feature was introduced along with these changes, the File Activity.
With this new real-time file monitoring, Active Insight can detect and respond to suspicious access patterns, such as those generated by ransomware attacks. When an incident is detected, Active Insight will immediately notify administrators and can further minimize data loss by taking a system-wide snapshot.
In the following days and weeks, Synology will start the AI user plan upgrades, so some features might still not be available. The information should be visible at the top of the web page.
💡
We're upgrading your previous plan for full functionality. There might be a short delay in displaying data during this time. Your patience is greatly appreciated.
As always, the AI platform might come in handy in case there is no other local system covering all the NAS units that we want to keep monitoring. The main advantage of the Active Insight might be registering issues when the NAS is no longer accessible especially if it's in a remote location. So, using the AI, we can see the logs, and behavior of the NAS that lead to a specific point in time.
Using the mobile AI application and its notifications options we can get critical information almost instantly.