It has been three years since the first public preview version of DSM 7 was available to the public and during that time DSM 6 has been supported by Synology in terms of security patches, functionalities, and package updates.
The life cycle is normal in both hardware and software, so on October 1st, 2024, Synology will terminate support for DSM 6.2. This version is currently in an extended life phase, meaning that after that date no more security updates or features will be developed for it.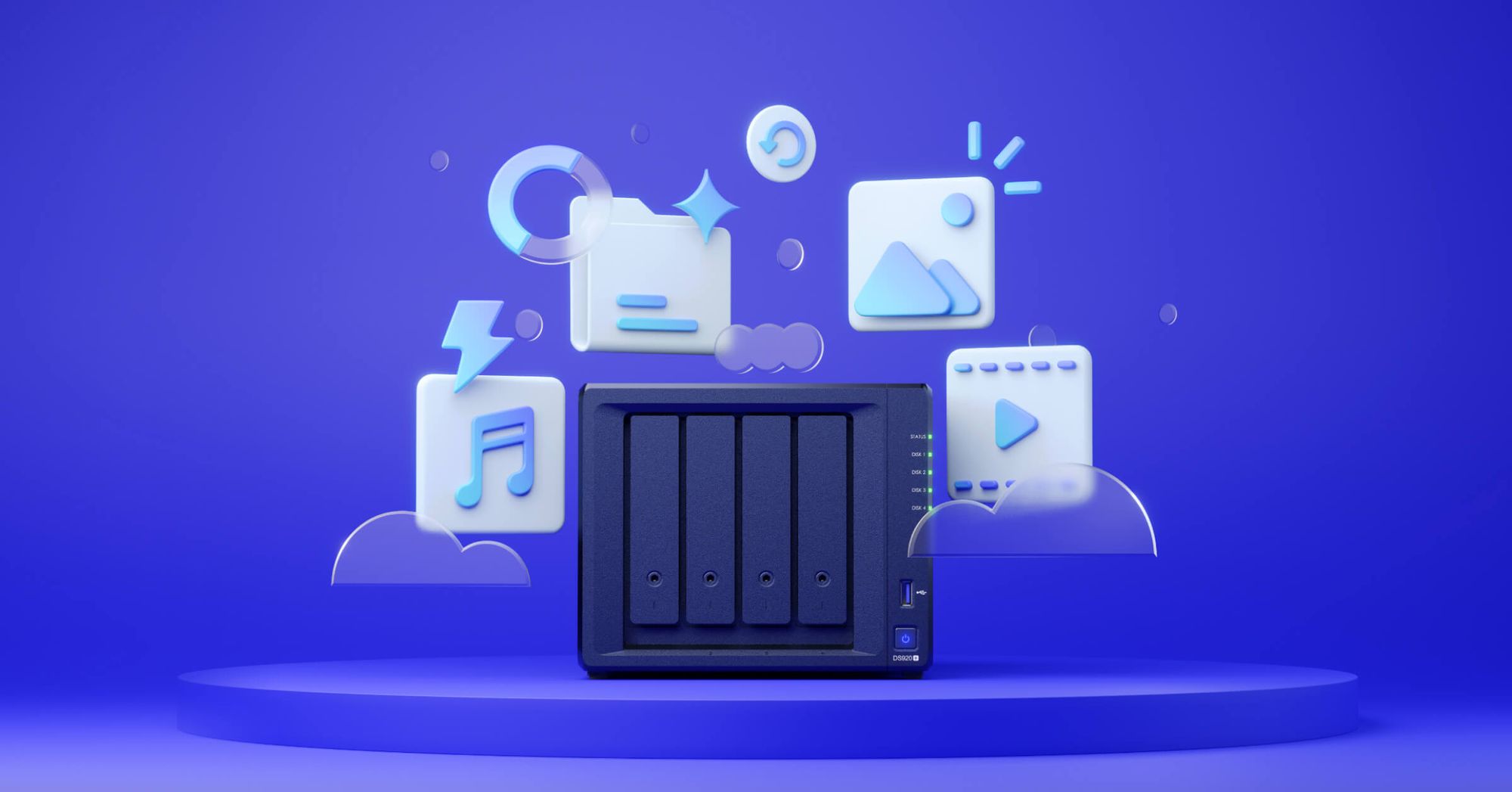 Begging on year there was also an announcement that as of May 1st, the older version of DSM will be removed from the official Synology download site. This included all the versions older than 6.2.4. On top of that older versions of their router OS, the SRM was also deprecated for versions older than 1.2.
The company is clearly cleaning house, and putting all their efforts into the future of new versions of DSM 7 as well as upcoming version 8 at some point. Along with sunsetting the 6.2 DSM, some apps will also be reaching end-of-life.
What models will be left out of the new DSM 7 and new features?
Users with devices that are 10y or older are already aware that they can't update to DSM 7 but just for reference here is the complete list of models that will be limited to DSM 6.2, and only that version.
x11-x12 Series
XS Series : RS3412xs, RS3412RPxs, RS3411xs, RS3411RPxs, DS3612xs, DS3611xs
Plus Series : RS2212+, RS2212RP+, RS2211+, RS2211RP+, RS812+, RS812RP+, DS2411+, DS1812+, DS1512+, DS1511+, DS712+, DS412+, DS411+II, DS411+, DS213+, DS212+, DS211+, DS112+
Value Series : RS812, RS212, RS411, DS413, DS411, DS213, DS212, DS211, DS112, DS111
J Series : DS413j, DS411j, DS411slim, DS213air, DS212j, DS211j, DS112j
Others : NVR216, NVR1218, DDSM
Models supporting new DSM 7 (7.1 and 7.2)
Considering that Synology NAS devices can last for a long time and perform just as well regardless of their age, it is no wonder that some users are not migrating to the latest model as soon as it arrives. Again, just for reference, the x13-x15 models will support only DSM 7.1 as its major version and no future versions will be accessible.
x13-x15 Series (supporting only DSM 7.1)
XS Series: RS3413xs+, RS10613xs+, RS3614xs+, RS3614xs, RS3614RPxs, RC18015xs+, DS3615xs, DS2015xs
Plus Series: DS2413+, DS1813+, DS1513+, DS713+, RS2414RP+, RS2414+, RS814RP+, RS814+, DS214+, RS815RP+, RS815+, DS2415+, DS1815+, DS1515+, DS415+, DS215+
Value Series: RS814, RS214, DS414, DS214, DS214play, DS114, RS815, DS1515,DS715, DS415play, DS115
J Series: DS213j, DS414slim, DS414j, DS214se, DS215j, DS115j, DS216se
Alongside those, any model from x16 all the way to the x21 series will support DSM 7.2. This also means that any newer version of DSM could be limited only to x22-x24 models, but that remains to be seen.
x16-x21 Series
XS Series: RS18016xs+, RS4017xs+,RS3617xs+, RS3617xs, RS3617RPx, RS18017xs+, DS3617xs, DS3617xsII, RS3618xs, DS3018xs, RS1619xs+, DS1621xs+, RS4021xs+, RS3621xs+, RS3621RPxs
Plus Series: RS2416RP+, RS2416+, DS916+, DS716+II, DS716+, DS216+II, DS216+, DS1517+, RS2818RP+, RS2418RP+, RS2418+, RS818RP+, RS818+, DS1618+, DS918+, DS718+, DS218+, DS2419+II, DS2419+, DS1819+, DS1019+, RS820RP+, RS820+, DS1520+, DS920+, DS720+, DS420+, DS220+, RS2821RP+, RS2421RP+, RS2421+, RS1221RP+, RS1221+, DS1821+, DS1621+
Value Series: RS816, DS416, DS416play, DS216, DS216play, DS116, RS217, DS1817, DS1517, DS418, DS418play, DS218, DS218play, DS118, RS819
J Series: DS416slim, DS416j, DS216j, DS218j, DS218j, DS419slim, DS119j, DS620slim, DS420j, DS220j, DS120j
Others : DVA3219, DVA3221
So, if you have a relatively new model that does support DSM 7, consider upgrading to it in the next year. This would be highly recommended if the unit is accessible over the Internet to mitigate any known security issues and exploits.
💡
Keep in mind that DSM 7 brings breaking changes for some specific apps and scenarios so consult the entire DSM 7 release note history before attempting this as downgrade is not officially supported!
Can I go back to DSM 6?
In case there are issues and an upgrade is successful but certain apps are no longer working, consider following this unsupported downgrade method. Use it only as a last resort.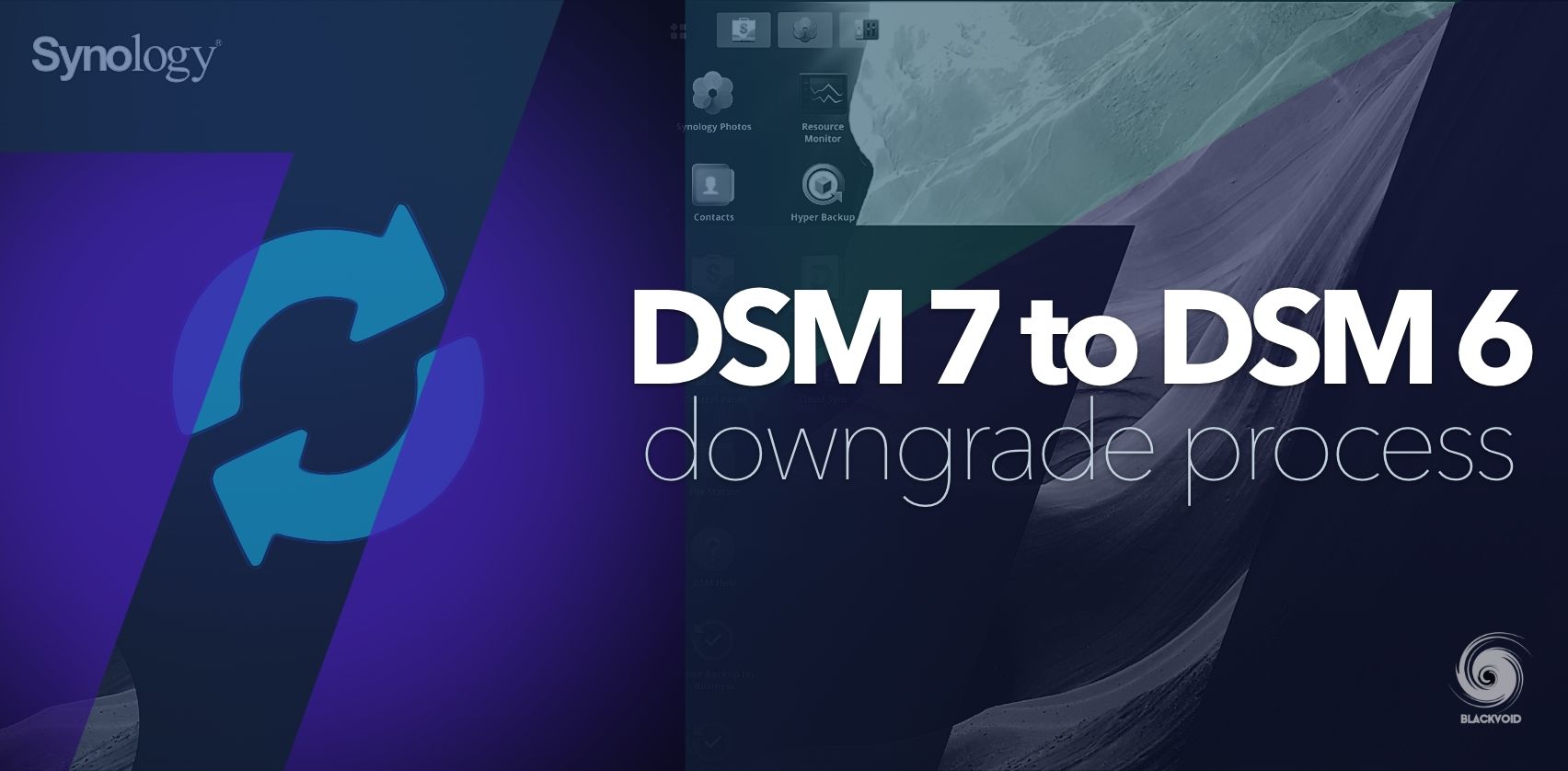 Enough time has passed that downgrade should be used only if absolutely needed, otherwise consider using the latest version of DSM. If apps are the problem, Docker might be a solution for a large number of officially unsupported apps and services, some of which might be alternatives to Synology's apps as well.
🆘
In case there is a need for a specific DSM 6.2.4 version of DSM for any supported NAS model, feel free to ask in the comment section, and I will make sure to send you the link for it (including minor versions).