UPDATE 31.03.2020 First workshop is active now. I will post back my reflections on this event when it finishes.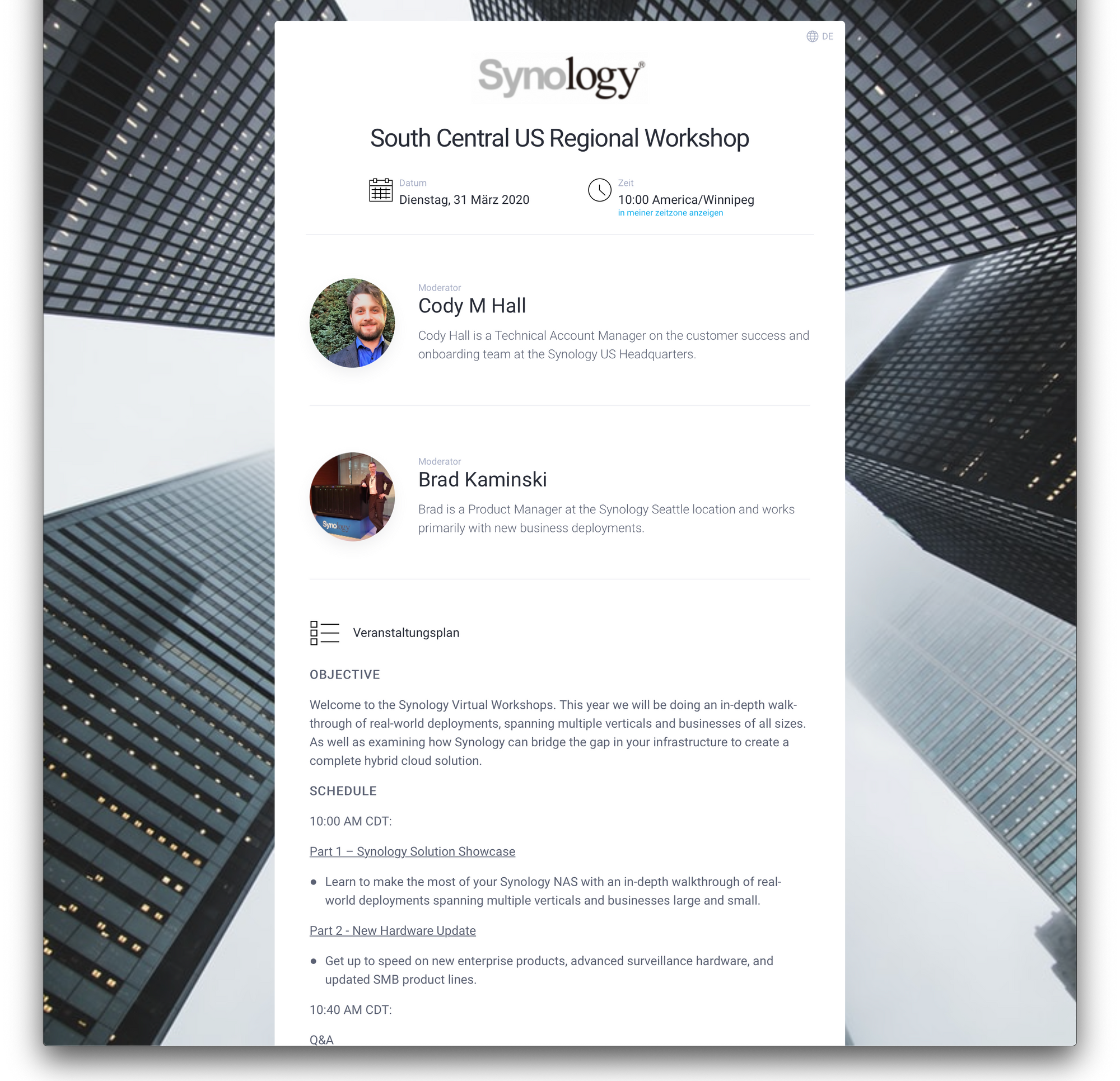 Considering that COVID-19 problem has affected us all, mass gathering are being enforced more and more all over the world.

The upcoming Synology US (only) workshops have been, for that same reason, converted to webcasts. If you were not so lucky to attend one of these, well, now you can. Just register for free and join in as early as March 31st.
List of all webcasts are here: https://event.synology.com/en-global/workshop_2020_america. The agenda for them is the same and looks like an interesting 2 hours of your time.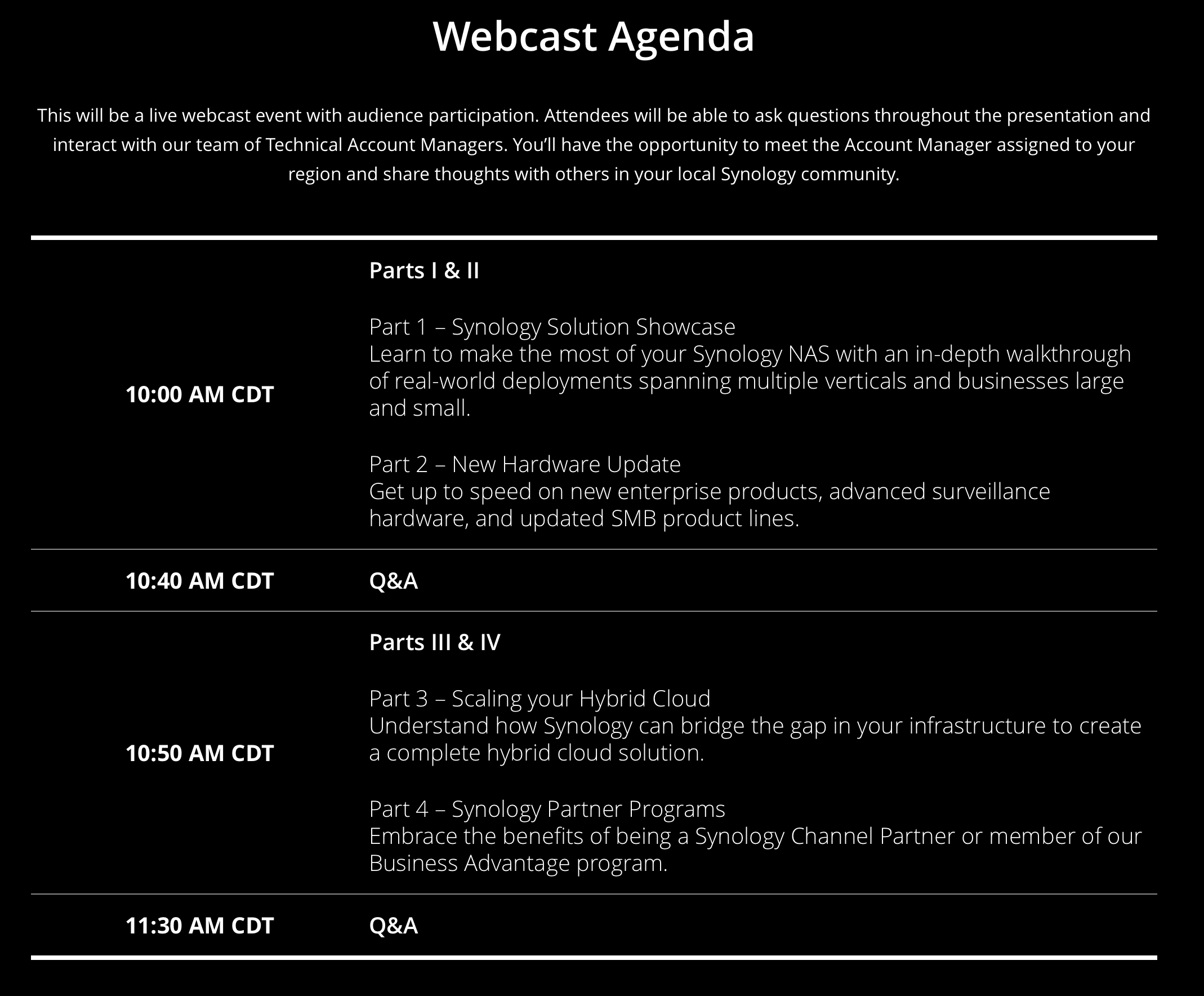 The only shame is there will be no goody bags to take home.
Have you ever attended a Synology event or workshop?