It has been a while since I got a new keyboard. Since 2008 to be exact. Since I moved to a Mac platform I have used only their native keyboards and even though I don't play as much as I did before, I have decided to go for a bit more click.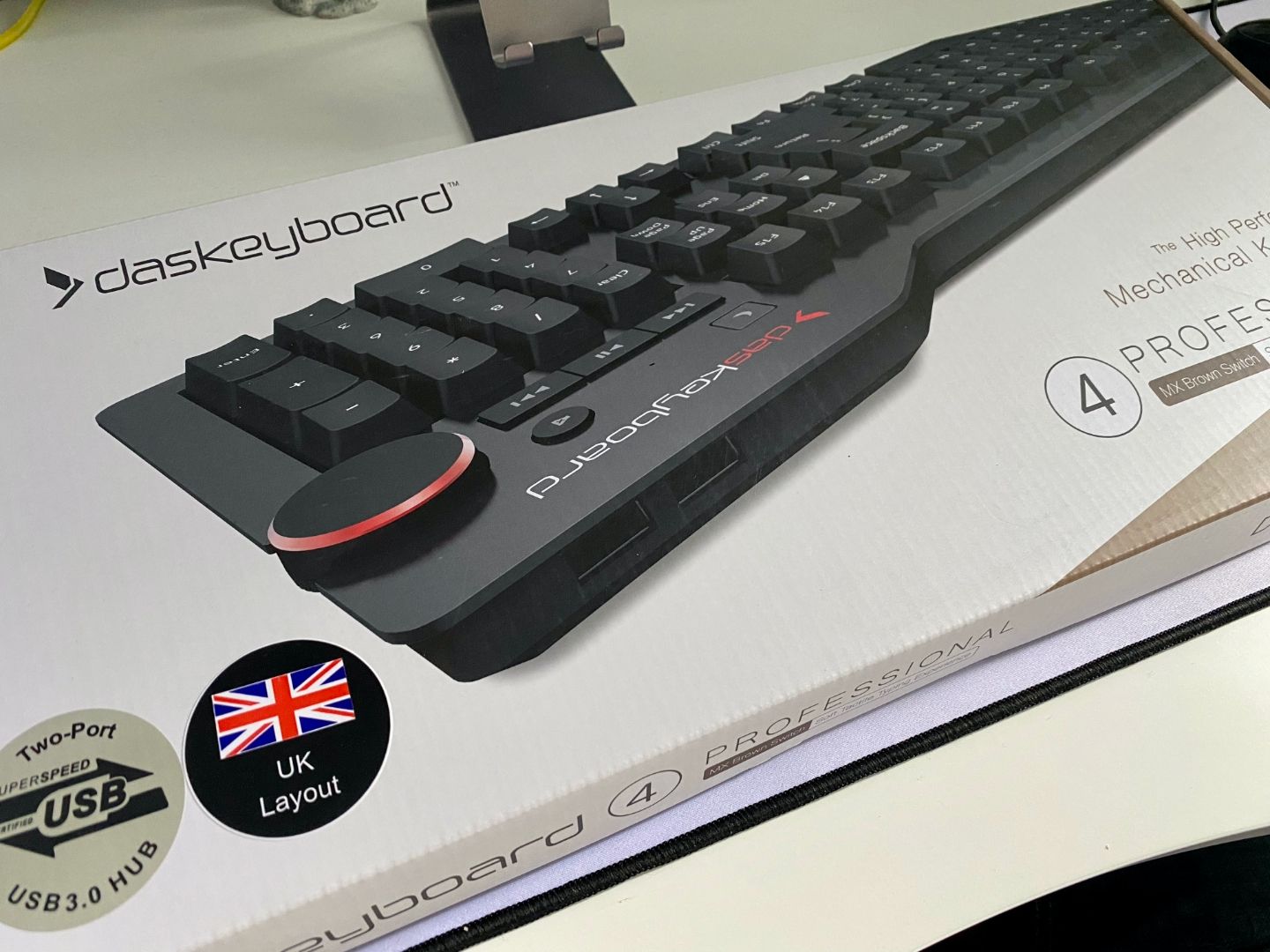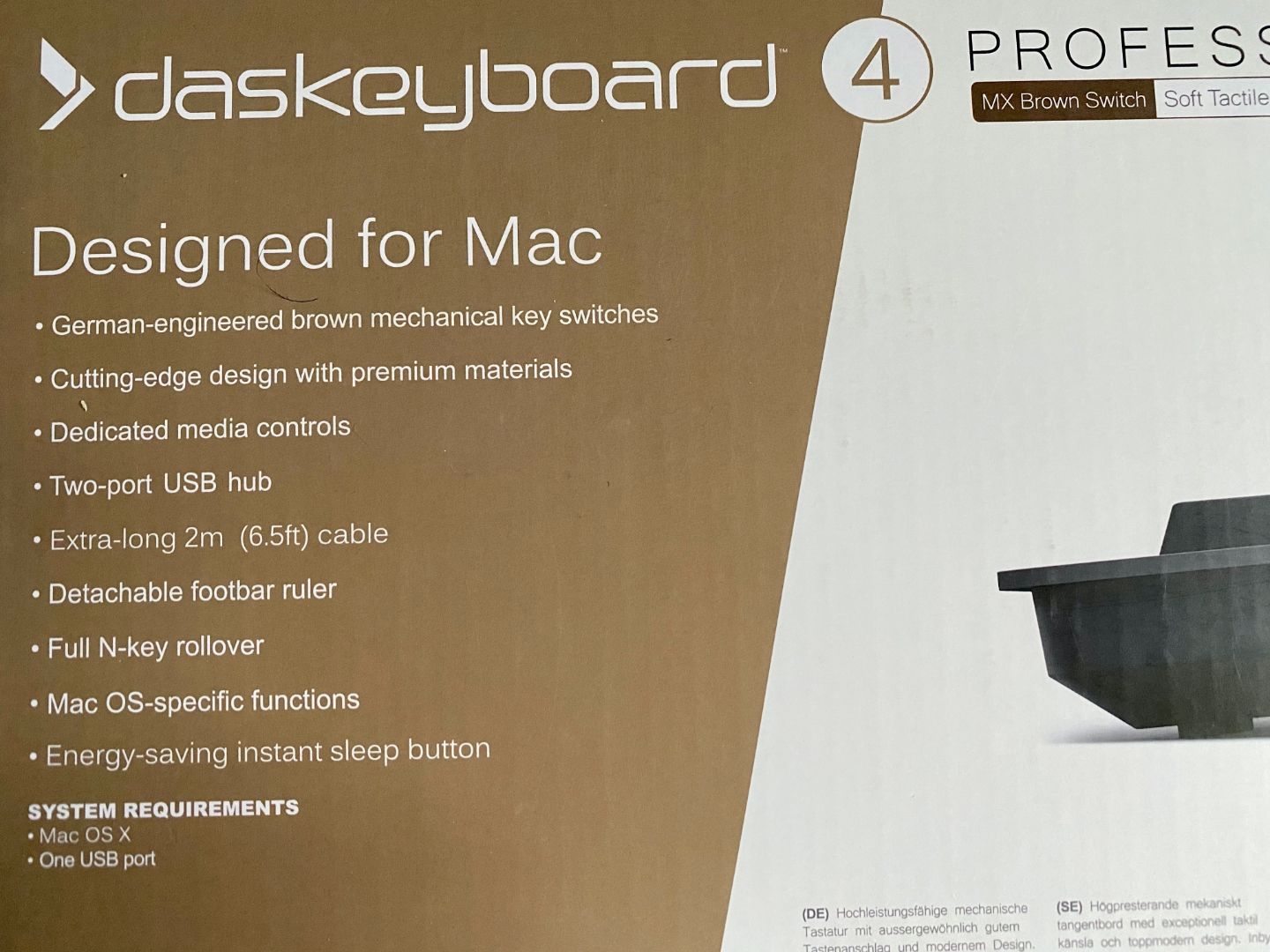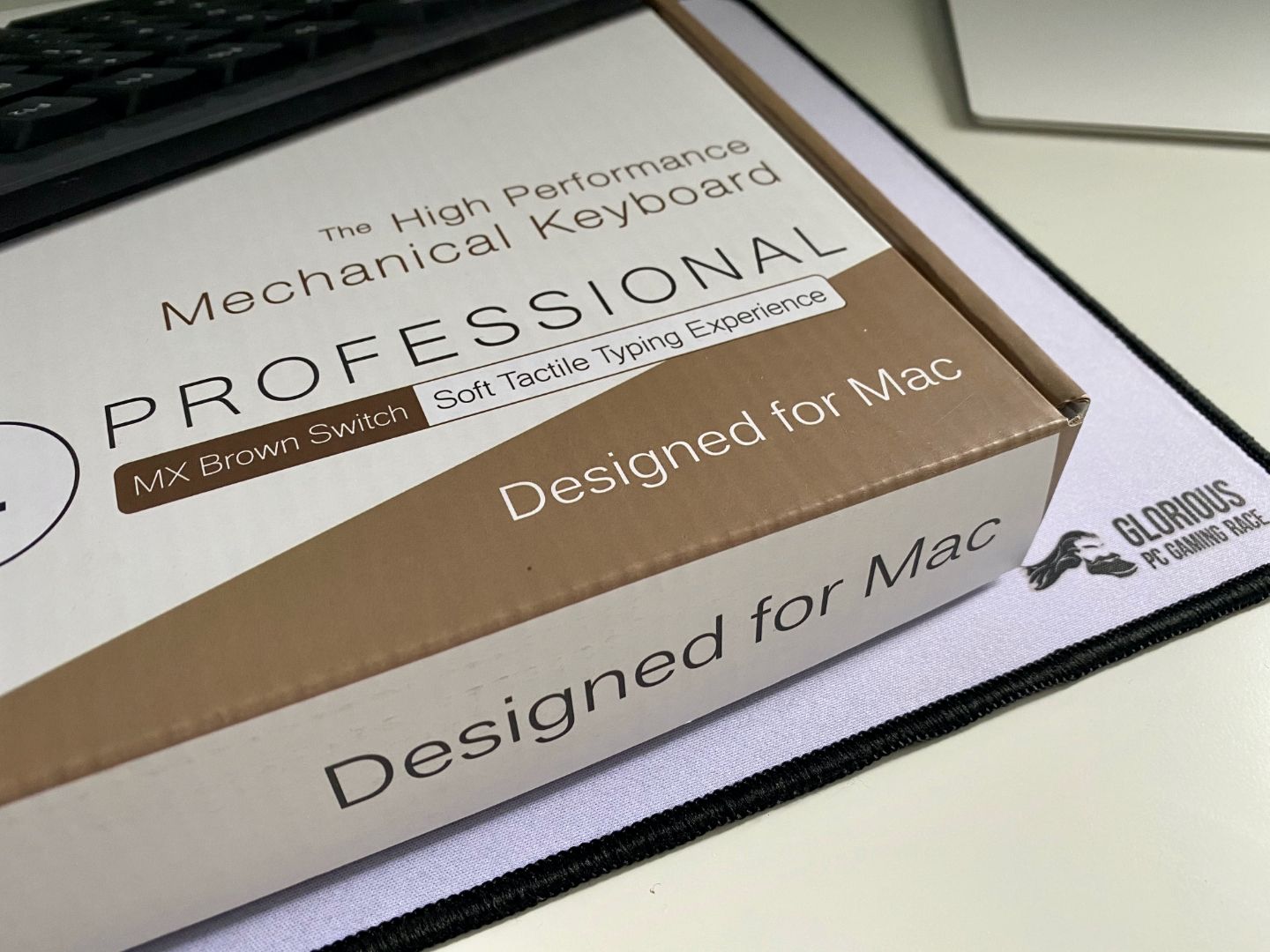 dasKeyboard 4 PRO - Mac edition
After spending a lot of time looking for the right mechanical keyboard for me, I have concluded that dasKeyboard is the one. Even though this version 4 PRO is not the new model in their lineup, it's one of few keyboards out there that is fully Mac compatible. That means, CMD and Option keys on the right spot, brightness and media support, and of course, no drives needed.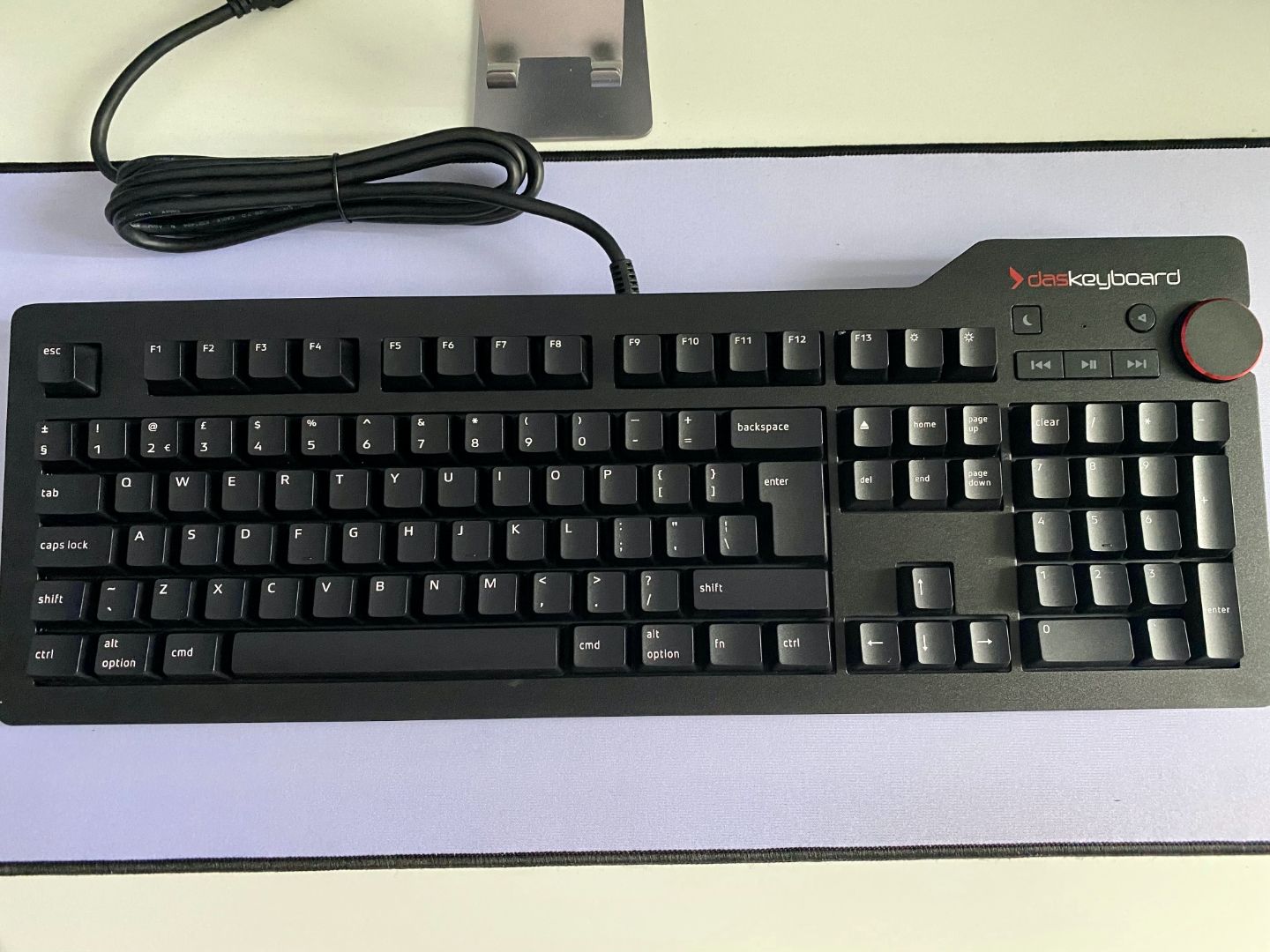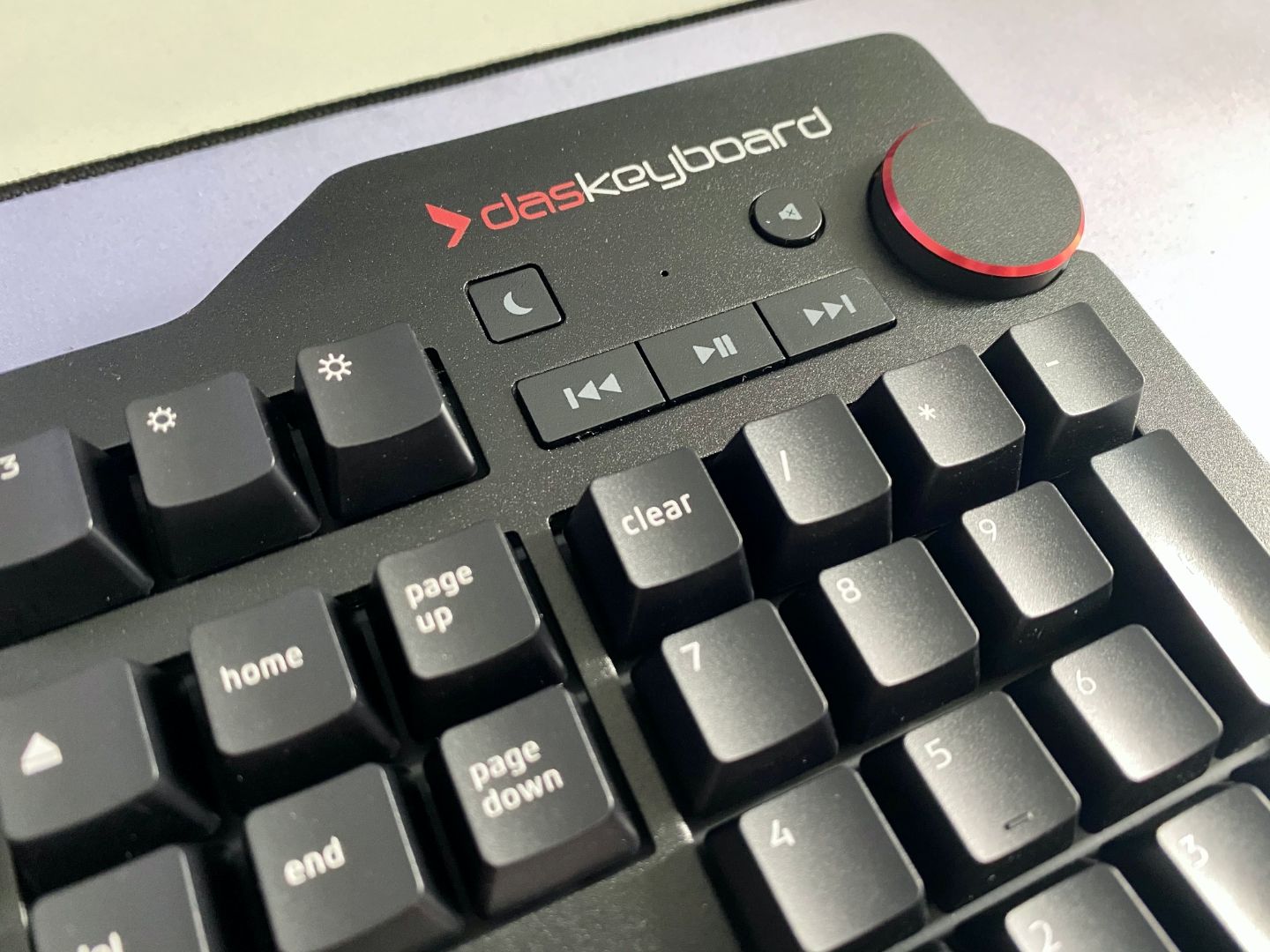 Considering I have just gotten it today, it will take some time to get the "feel" for the keyboard, but so far, I love it. It is much louder than the membrane Apple keyboard, but the feel of it and speed of typing, as well as precision, is top.
I have to say that the current keyboard that I have been using (Apple iMac 2017 edition) started to annoy me a bit. Two reason. No1, some keys started to fade away (letter S for example, and that's not from too much gaming) and number 1 key (above the Q key) is also sometimes having problems. Considering that I dislike making mistakes and retyping, I said it was time for a new keyboard.
The all-black design of the dasKeyboard fits me great and with two 27" monitors, plus a TIE fighter lamp, I have no need for a backlit model.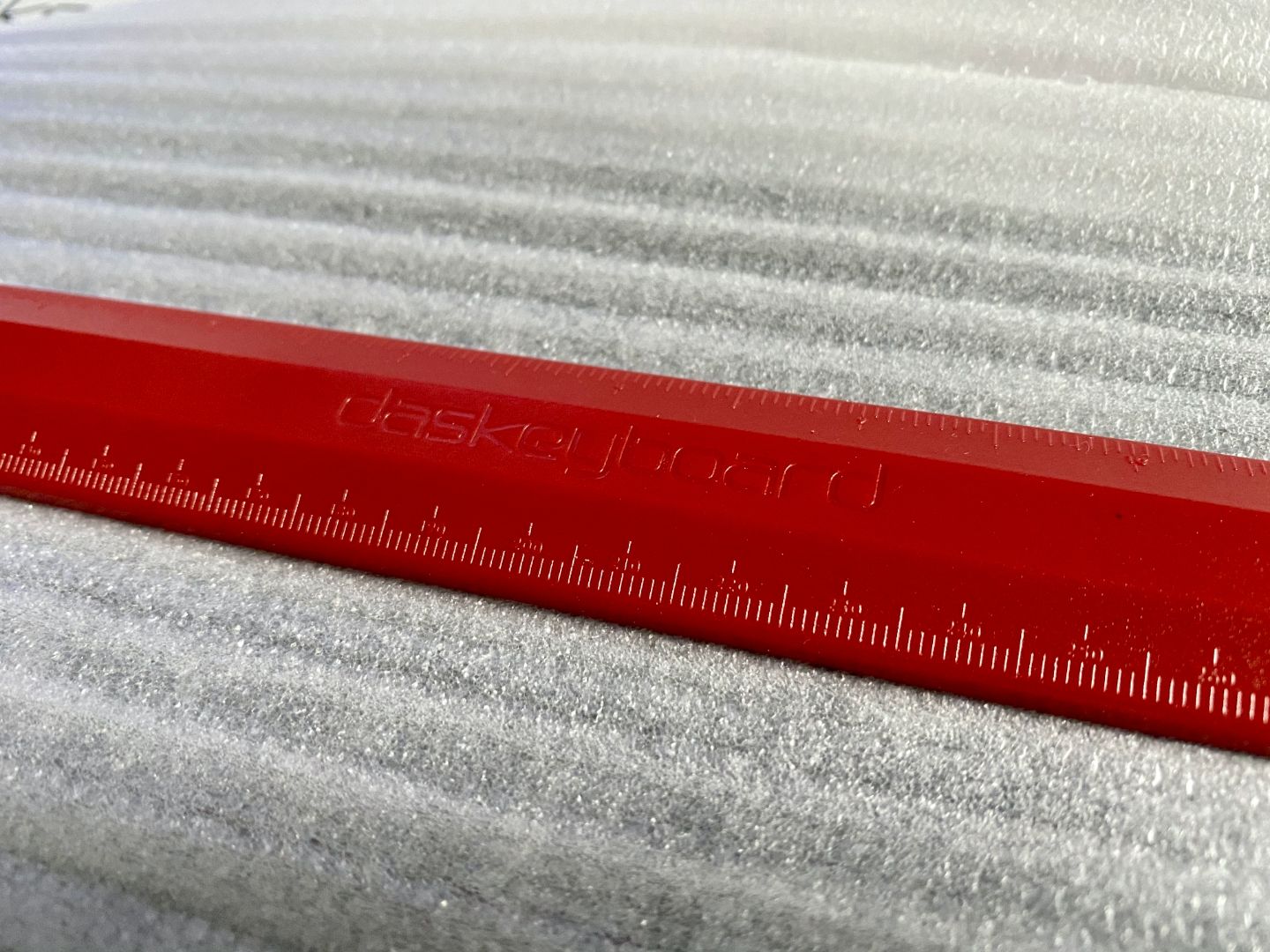 Keyboard has a nice angle on it and it's really heavy, so no matter how fast and strong you type on it, it is not going anywhere, love it. Also, the red angle plastic is a ruler on top of everything, so in case you don't need it it will still come in handy.
In the top right corner of its media section, there are two USB3 ports that I will test out with some SSDs drives as they advertise as not just ports for "light" mouse and dongle usage. I'll see for myself how they perform.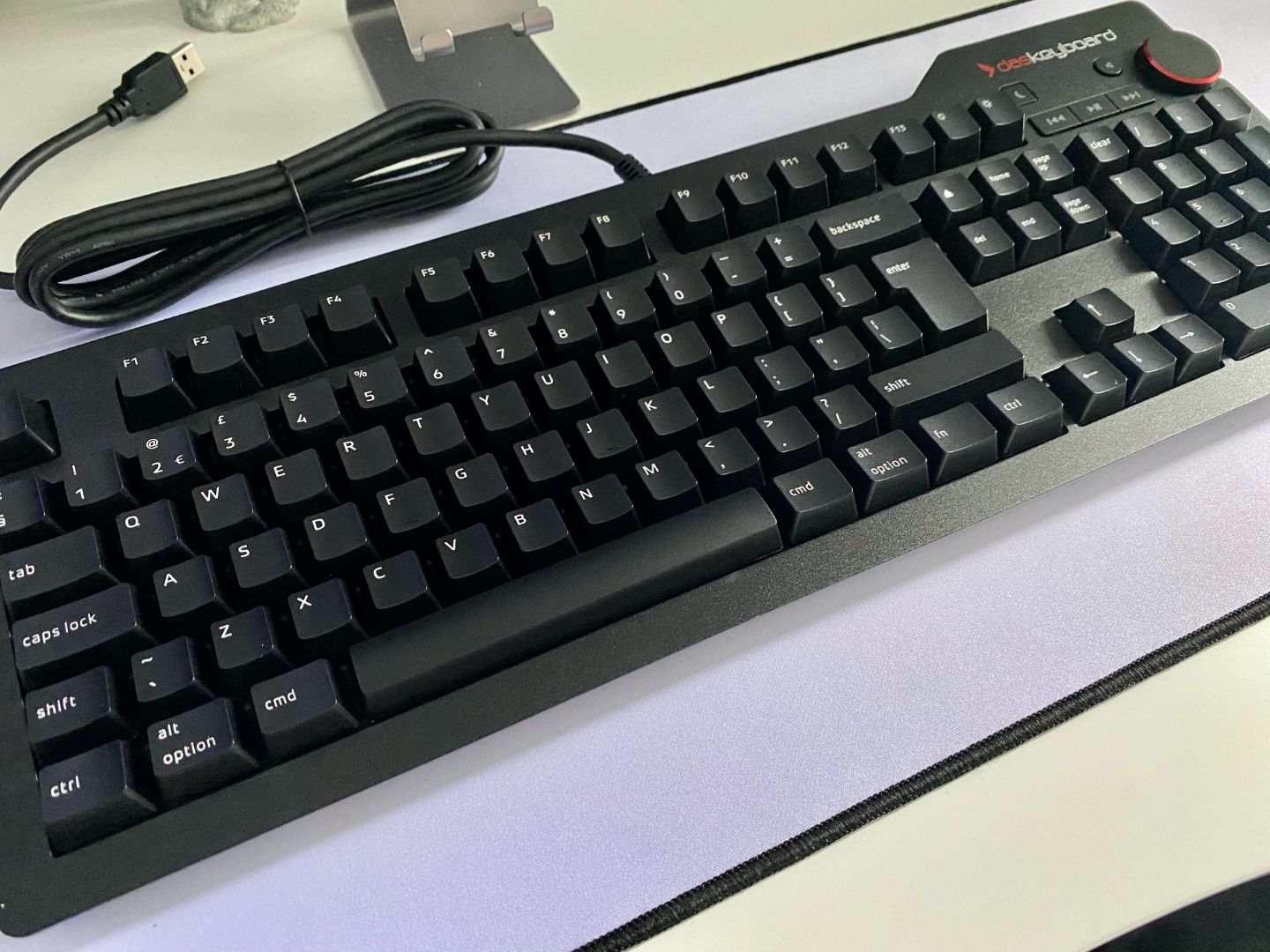 For now, I am extremely pleased with the build quality, accuracy, and speed. The brown type keys are silent and clicky enough at the same time, so good thing I have an office because my wife would go insane with this sound feedback, haha.