March 31st. World backup day. If you are unaware, this is the day to raise awareness regarding your data it's backup and your overall peace of mind knowing that all those digital bit and bytes are safe.
Synology as a brand that works day and night to make products that focus primarily on data access and its safety, each year has a special promotion of its products and services regarding WBD.
This year in their Backup City, we can see that they have gone a bit further then usual to try and illustrate most common scenarios and cases in which you might use their NAS devices as well as apps and services that they offer.




To make things even more interesting there are two campaigns that are currently active.
NOTE: Keep in mind that you will need to have a registered account with Synology to participate in these campaigns and also the second one is for a limited market only; more details on the community.synology.com site.
Be sure to take the survey and solve some backup challenges that are divided into three tiers. Prizes this year are well worth your time and effort. Ranging from 1TB/y subscription on Synology C2 cloud storage all the way to DS918+ 4Bay NAS as well as some super fast Seagate IronWorlf 510 960GB NVMe drives.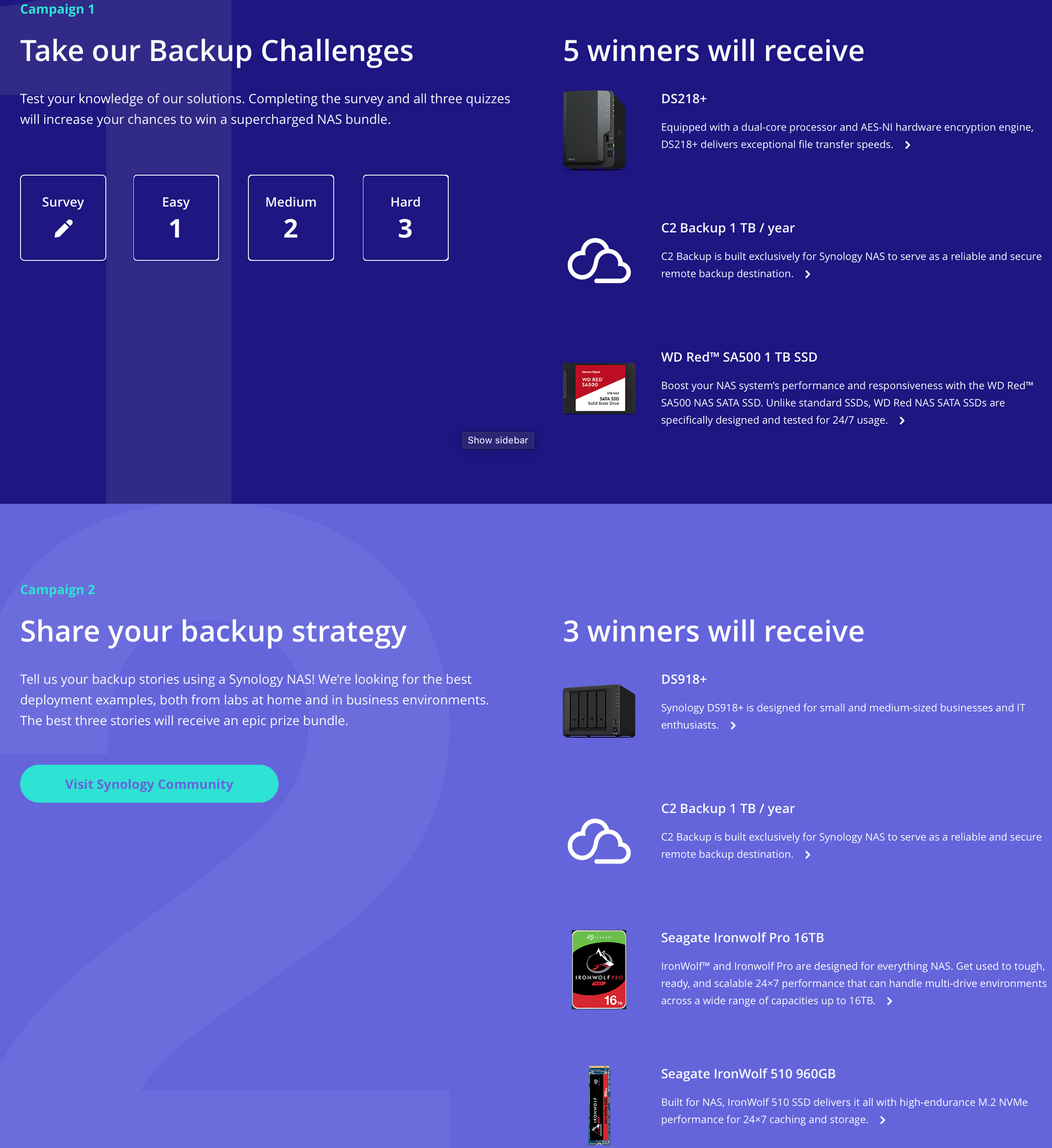 The most important thing today and any day for that matter, is to have a valid backup. People nowadays work mostly from home (due to COVID-19 situation) so having your data protected and accessible at all time might be more important then you think. With that in mind, backup, backup some more and then backup up again.
When was the last time you backup up your important data? Let me know in the comments below.