At the beginning of the year, Synology has announced their HDD lineup of branded drives, and last year's NVMe and SSD models as well.
Well today, we are getting more drives! This time around we are getting three SAS-type drives from their HAS5300 series.
Coming in capacities of 8TB, 12TB, and 16TB, these drives are evidently targeting customers running Synology SA and UC class-type NAS devices.
Engineered for Demanding Workloads in Enterprise Environments
Synology HAS5300 is designed to meet the capacity, efficiency, and reliability needs of modern enterprise deployments. Built to handle workloads up to 550 TB per year, it empowers host systems to serve large pools of concurrent clients. With a 2.5 million- hour MTTF and backed by Synology's 5-year limited warranty, HAS5300 meets the highest standards of dependability.
Covered by Synology 5y warranty and the option to update drive firmware using DSM, the price tag on these models is yet to be announced, but my guess is those won't be cheap.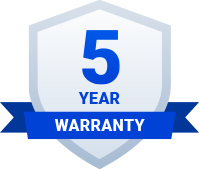 Here is the short specification summary with the full one linked below:
HAS5300-8T
HAS5300-12T
HAS5300-16T
Interface
SAS 3.5"
Capacity5
8 TB
12 TB
16 TB
Class
Enterprise
Cache Buffer
256 MiB
512 MiB
Mean Time to Failure (MTTF)6
2,500,000 hours
Max. Sustained Transfer Rate
230 MiB/s
242 MiB/s
262 MiB/s
Warranty7
5-year limited warranty
Full specification PDF: https://ln.blackvoid.club/has5300