Today Synology announced this year's upcoming "and beyond" event that was also held last year in December.
Titled "2023 and beyond", the online event will be held on Oct. 27th, 2022 at 15 pm CEST time.
Registrations for updates are open and anyone can join.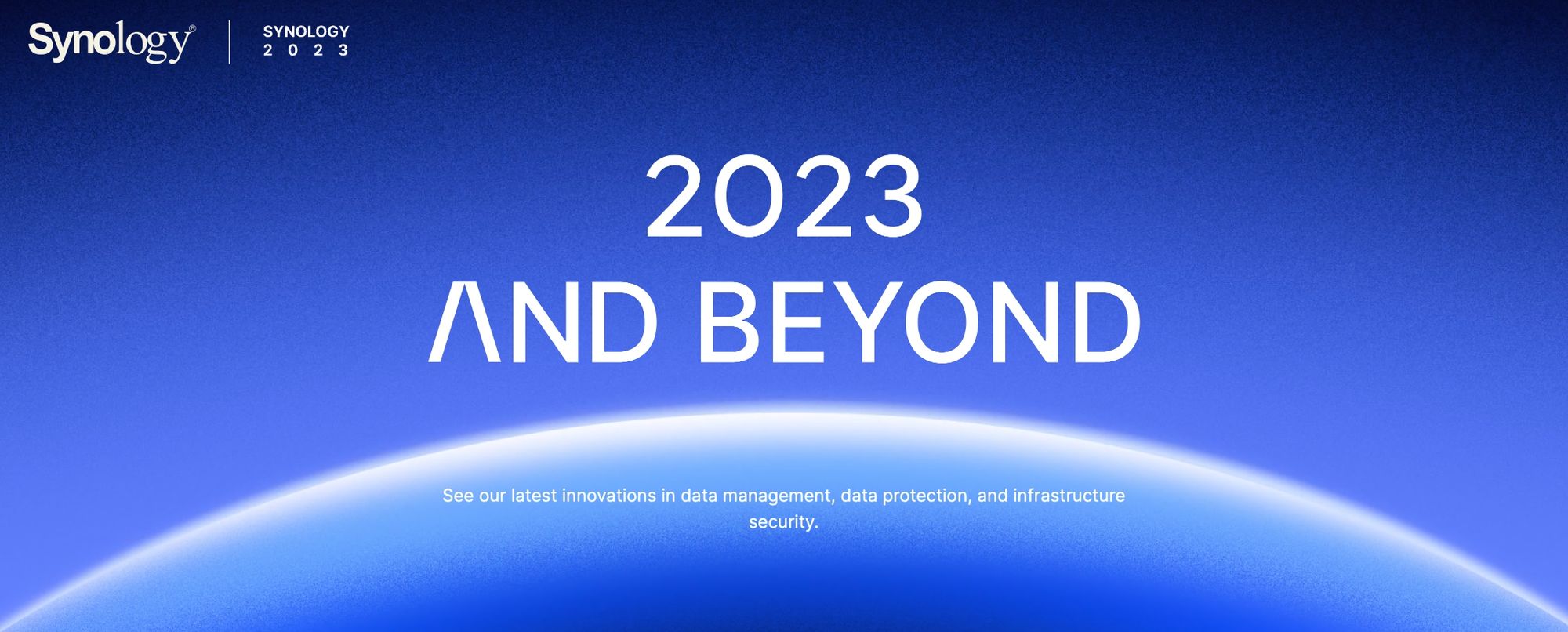 Not much is known at the moment about what we will see at the event, but considering there were rumors of numerous new NAS models, we might get some more information on that front.
Also, yesterday in Taiwan, Synology also introduced and announced the upcoming line of their new PoE cameras for the first half of 2023. What most would be interested in are surely new x23 NAS models that should replace the current x20 or even some x21 models.
Some of the advertised categories that the event will be about are data management, data protection, and infrastructure security.
No doubt that Synology will advertise their recent HD6500 NAS series as well as some C2 cloud elements but there might be a surprise or too as well.
We can expect some new information on the upcoming DSM 7.2 changes and some new features for existing apps.
With today's hybrid model of on-prem and cloud both for end users and businesses, there will be something for everyone.
More details on the event itself as well as new services and hardware will be part of a series of dedicated articles.