Since the release of DSM 7, Synology has been pushing its C2 platform more and more with many new services both free and paid.
I have written about it in the past, and as one of the early C2 users, I can't really say anything bad about it. With competitive prices and no egress fees (brilliant), C2 has become my last line of defense in my entire setup.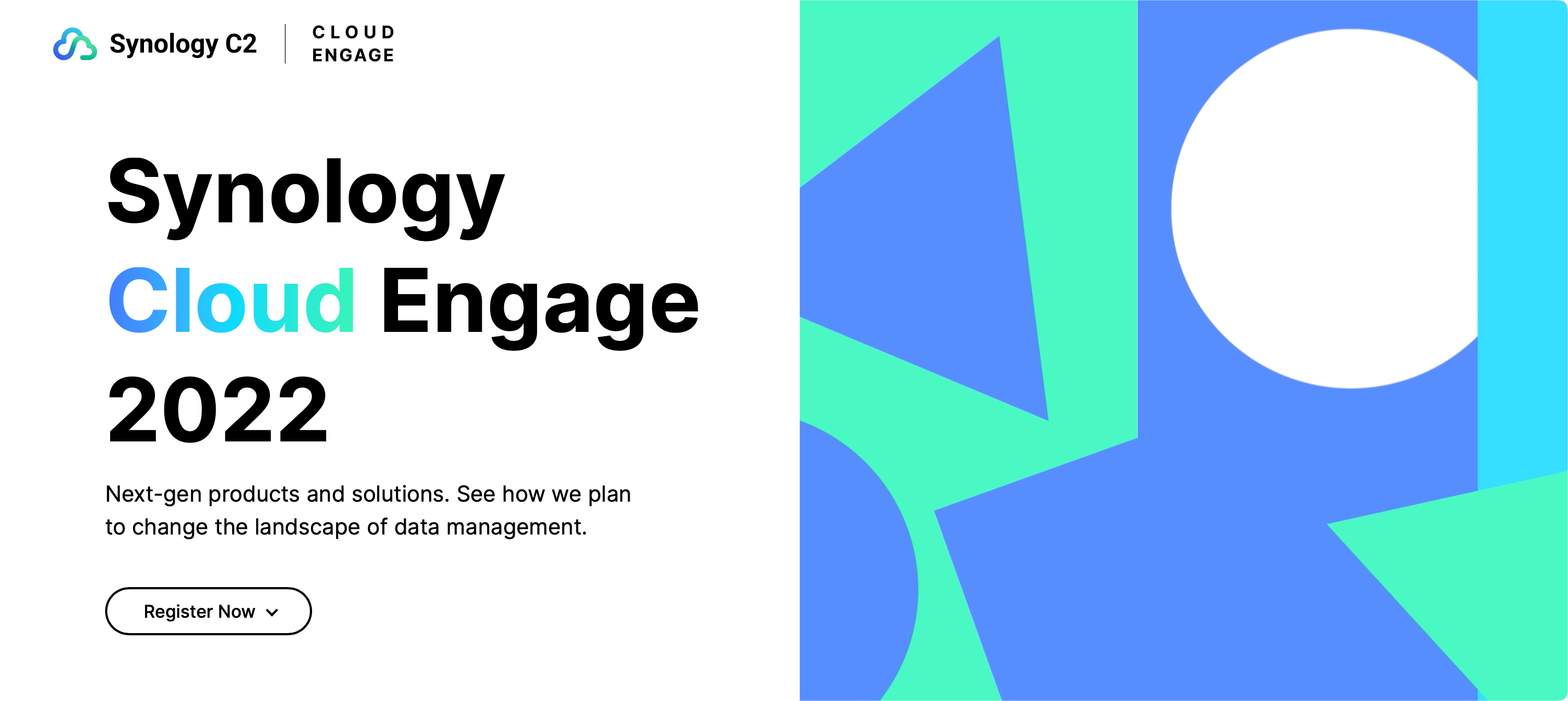 This time around Synology will host a virtual event called Synology Cloud Engage 2022 during which they will showcase some of the C2 services, as well as have a live Q&A and quiz.
Youtube URL for the event is here:
The event will be held on July 14th, with multiple sessions listed below.
The agenda for all events will be as follows (with Q&A in three languages):
15 mins.

Part 1 - Personal data protection

Walk through how C2 Password and C2 Backup helps individuals to protect data.

3 mins.

Quiz + Q&A

20 mins.

Part 2 - Device & service security for business

Dive into how C2 Identity, C2 Backup for Business, and C2 Transfer protect your organization's critical assets, exploring the benefits of C2 solutions.

3 mins.

Quiz + Q&A

15 mins.

Part 3 - Infrastructure for data

Learn strategies for building a modern infrastructure for the massive growth of data of your organization with C2 Storage and C2 Object Storage.

3 mins.

Quiz + Q&A

15 mins.

Q&A
Finally, as you can see in the agenda, there will be a quiz and a free C2 Password Plus for 1y!

So if you got time and have interest in the C2 platform, be sure to register and see what Synology has for us in the future.