Starting today, Synology has unveiled its first web store, called Synology Store. Focused on essential Synology products, the store offers various spare parts, rail kits, memory modules, and add-in cards.
On top of it all, the network lineup of their products is also a purchase option, but HDDs, as well as NAS devices, are not, at least not at the moment.
💡
NOTE: keep in mind that the store will list purchase options depending on the geographical location. For example, the EU store has no router products listed, unlike the US store.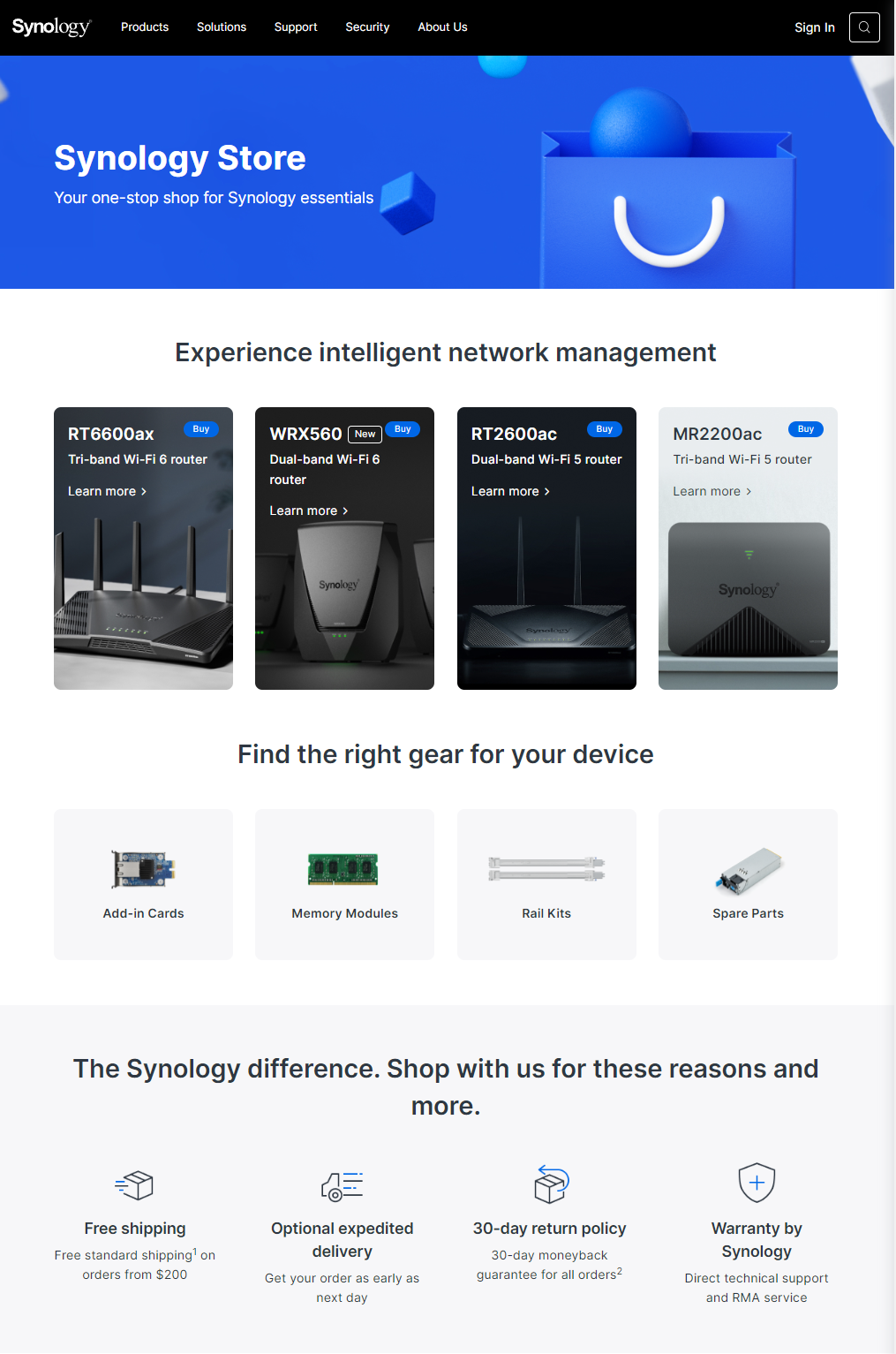 The Store will offer free shipping on orders over $200 (or €200) but be sure to read the FAQ for more details and check if a certain country is covered by this option.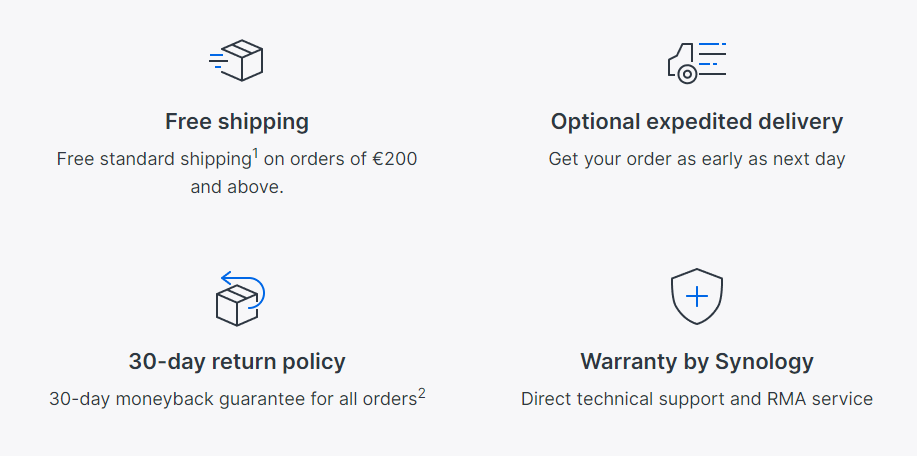 Once the item has been selected and processed in the cart, a usual shopping wizard will allow for an easy purchase experience.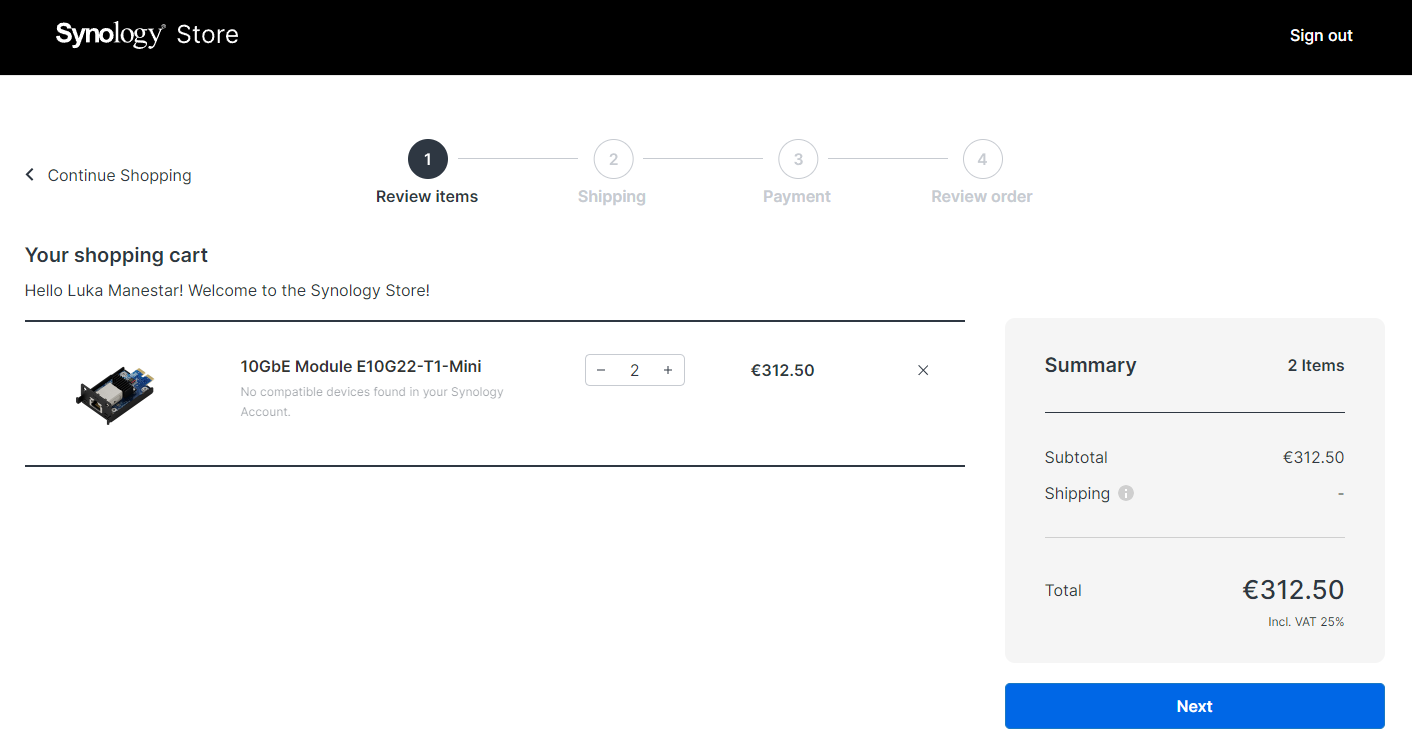 Synology Account will be needed in order to make a purchase using the Store, so be sure to have it created ahead of time. More details on the Account and its option can be reviewed in the following article.
While shipping is free as mentioned before, for purchases over 200, if we need a speedy delivery, that will still cost a bit extra.

Payment options include debit or credit cards issued by Visa, Mastercard, American Express or using a SEPA Direct Debit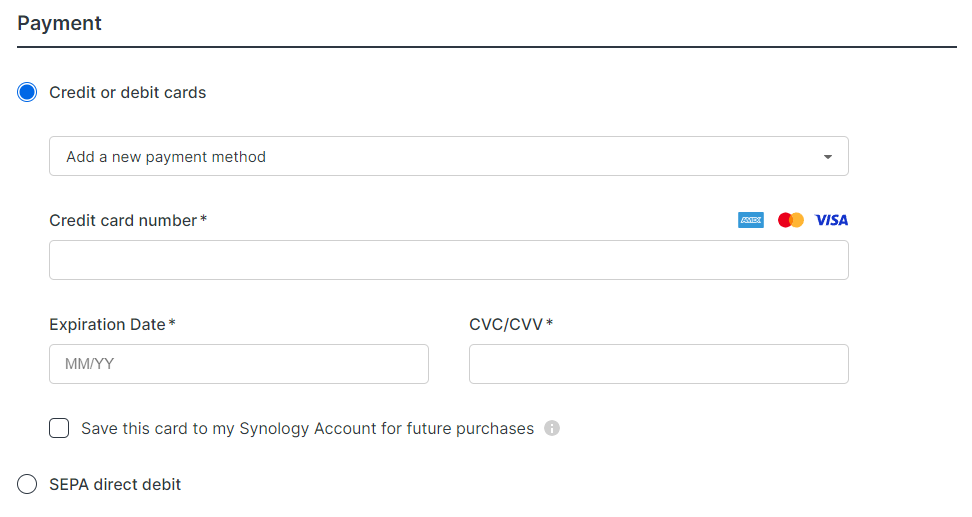 All purchases and orders will be visible using the Synology Account portal and its new Synology Store section.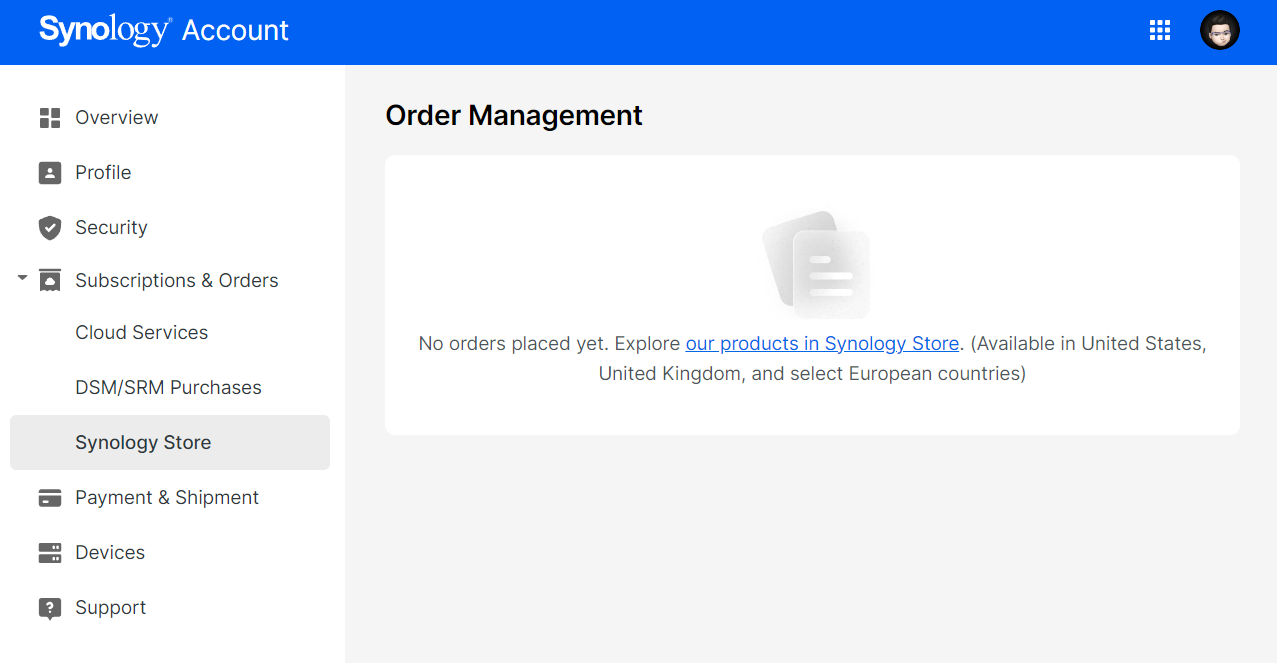 While not all items are available to be bought via the Store it is interesting and welcome to see that Synology has made this move. There will be certainly customers that will welcome an informative and easy-to-use platform to buy any additional supported items for certain devices and models.
Time will show if this will be a long-term option and how the catalog of services and devices will expand, but for now, a welcome addition nevertheless.