With the rollout of DSM 7 last year, Synology has been very active with its C2 cloud platform and services. At the moment there is a total of seven (7) C2 services ranging from backup to password management, all the way to surveillance and object storage.
While some of these platforms have a free component, most are commercial for both individuals as well as businesses. With that comes a higher price tag but also more features and options.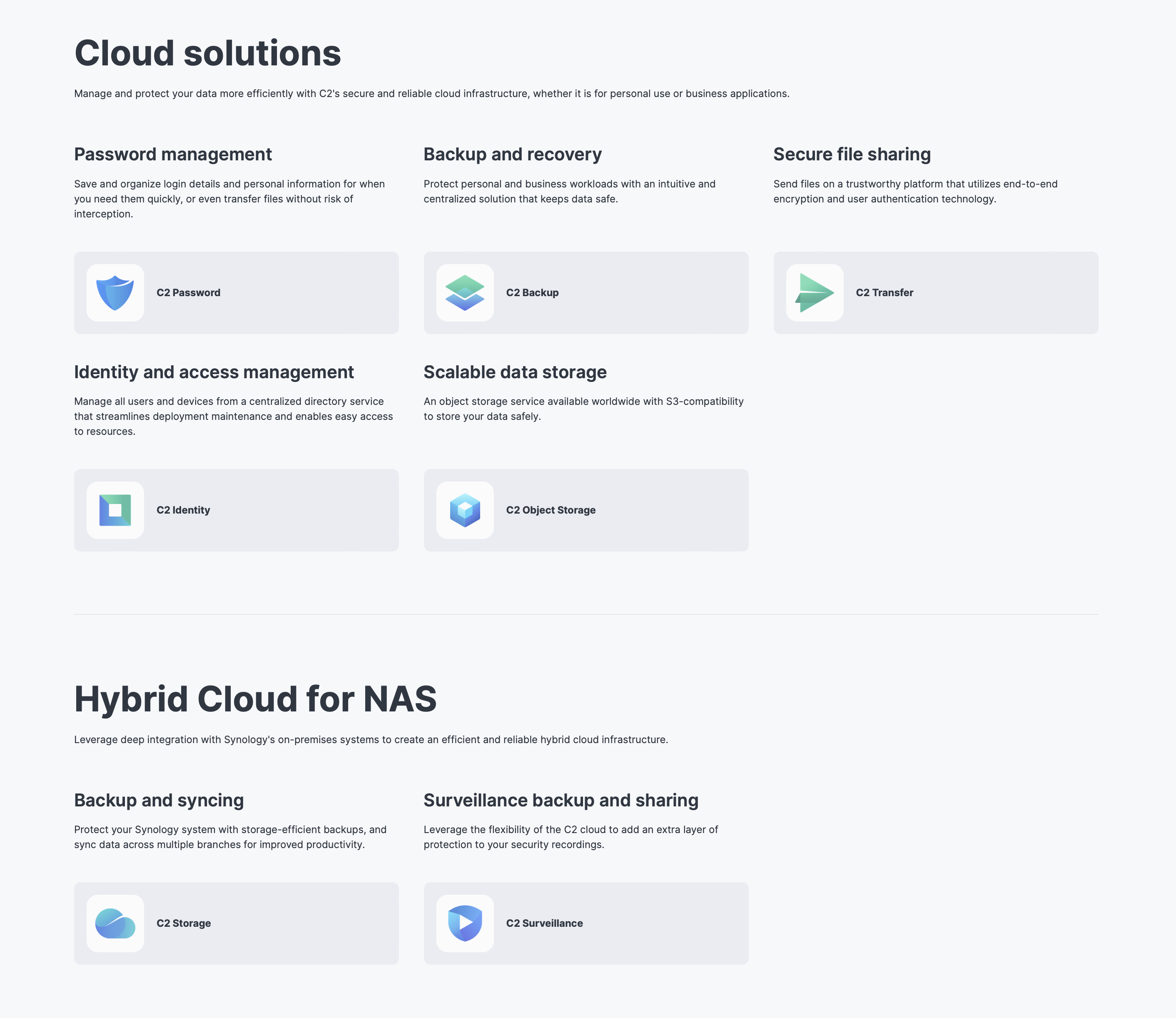 Now, Synology has opened its C2 services towards education as well in order to provide educational institutions with better management and data protection.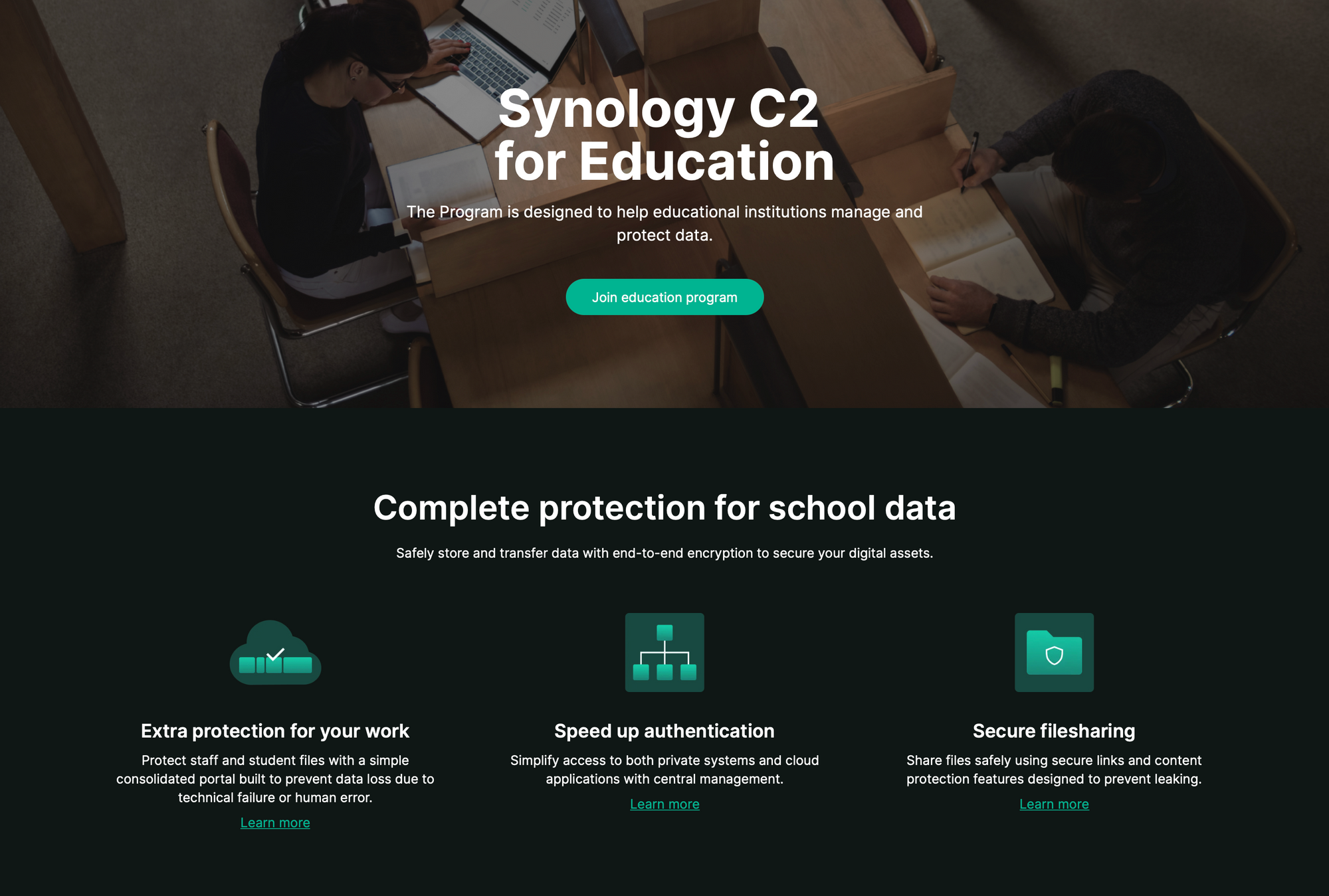 Synology C2 for Education is designed for non-profit educational institutions, that will also receive free credits to be used for purchases of Synology C2 Business Plan subscriptions. On top of this, members of the organization will also have the option to purchase individual subscriptions at a discount price.
Like with any other C2 service, institutions are provided with a 30-day free trial during which all C2 features can be used and tested.
If you are not sure your institution is eligible for this program, fill out a form and get in touch with the sales team.