This was a huge year for Apple! If we take into consideration the whole COVID-19 situation, Apple has managed to deliver some major products on the market.
The new lineup of iPhone 12 models, better and more feature-packed iWatch 6, new iPad Air, a brand new M1 packed Macbook (Air and Pro) and Mac Mini, and finally, a new version of their HomePod. HomePod mini.
HomePod mini - powerful multi-device for 1/3 of a price
Unlike its big brother from 2018, the mini version brings a lot to the table (or anywhere you want to put it) for only $99 (unlike the big HomePod for $300).
With all the details on the Apple.com site, I will not go into anything general here but focus on my usage of the device and how it performs.
Considering that this particular product is not accessible for purchase in Croatia I had to order it from Germany, specifically from https://www.gravis.de. Worldwide shipping started on the 16th of November and mine got shipped on the 20th.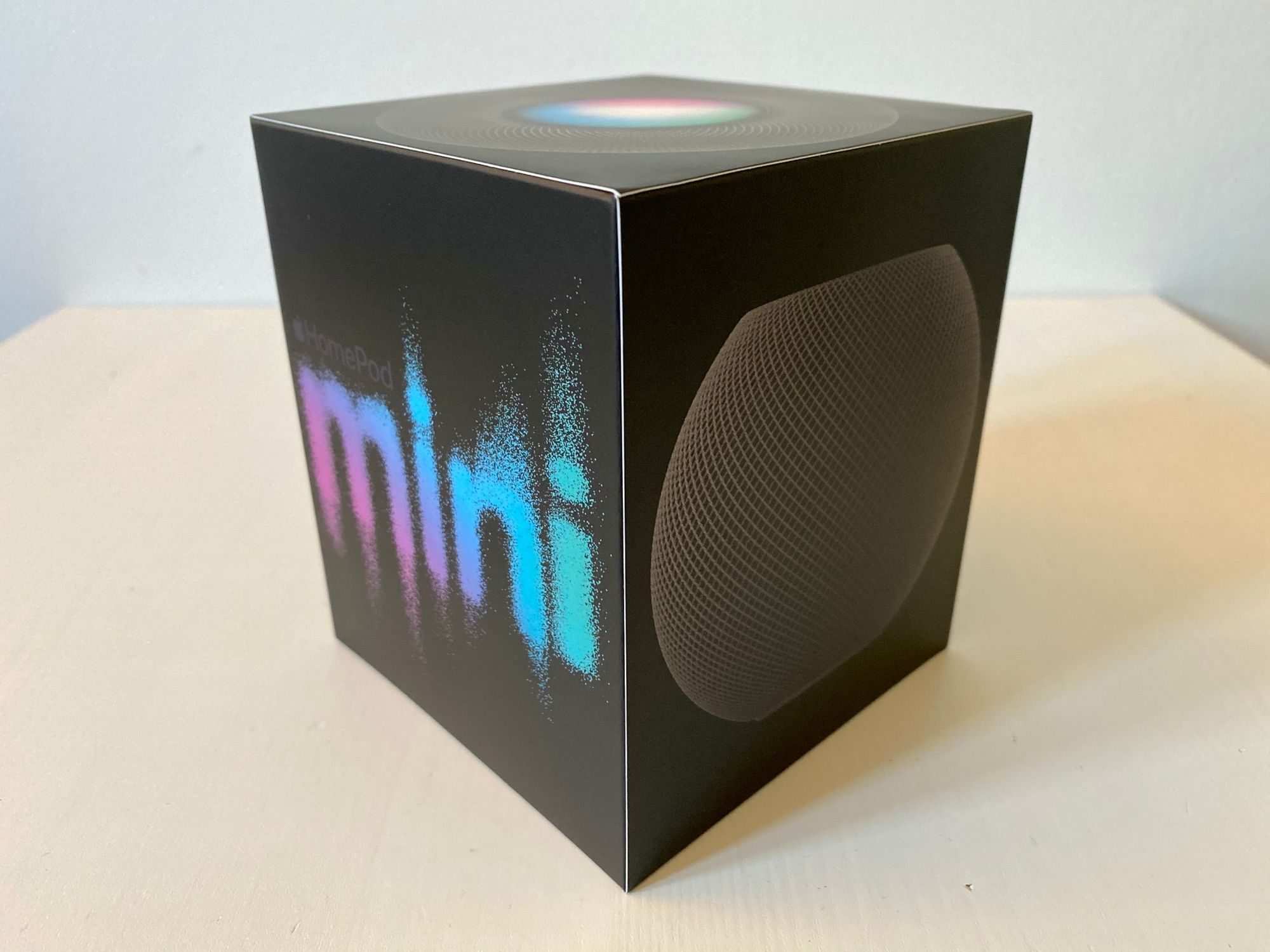 It arrived on the 25th, so nine days after the official roll-out, not bad. So why did I get one of these?
Well, the main reason was that considering that I now work full time from my home, using my headphones most of the time to listen and interact with my coworkers, I sometimes wish there was some ambient noise (music) playing in the room.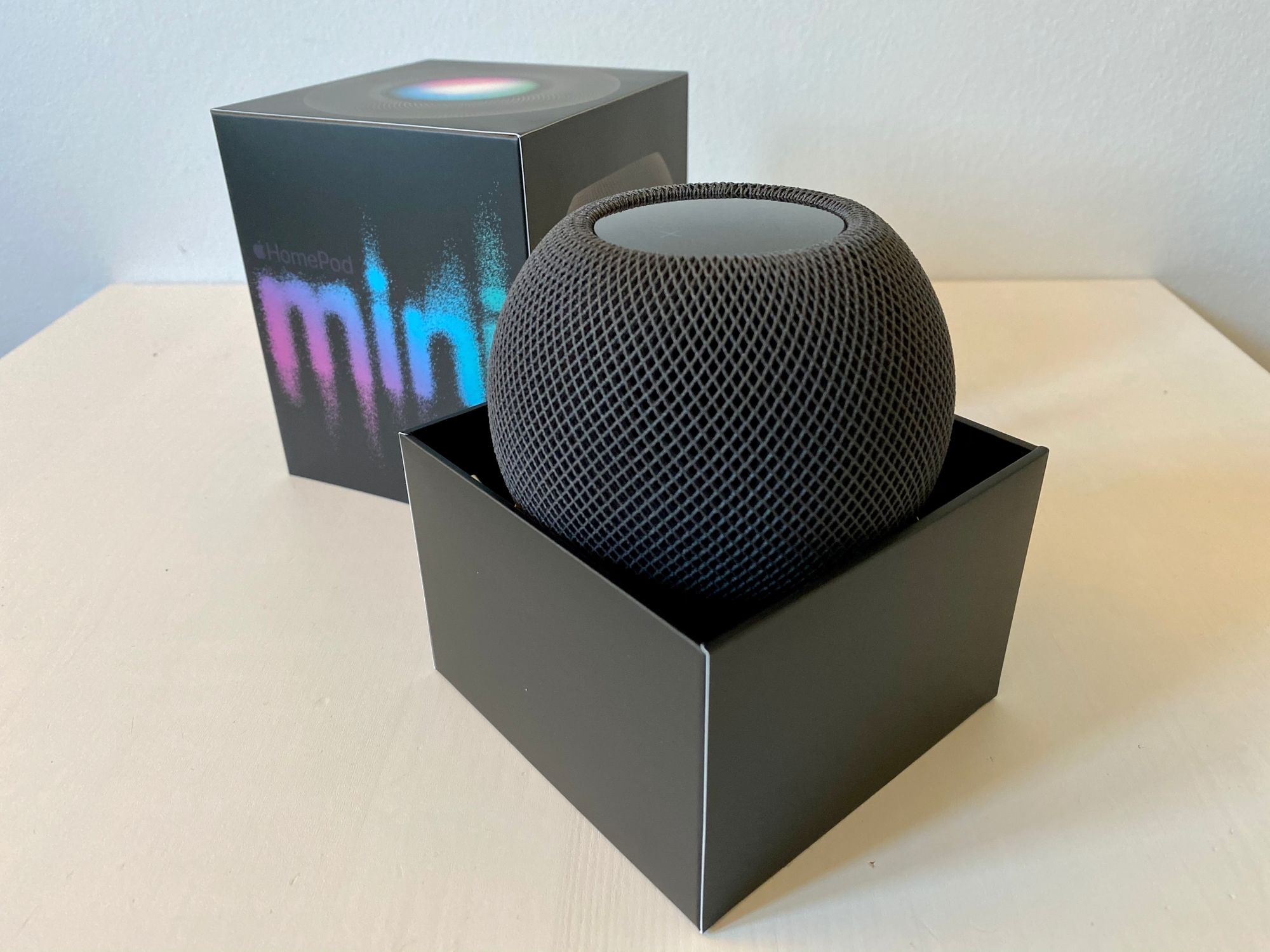 Sure, I could get a radio or something like that but then again this small portable speaker looked like an ideal candidate! Also, I can move it around and multiple people can use it with their Apple products, so if it turns out to be useful, I might get another one just so I can annoy my wife in the other room (or maybe she will annoy me, hmm?).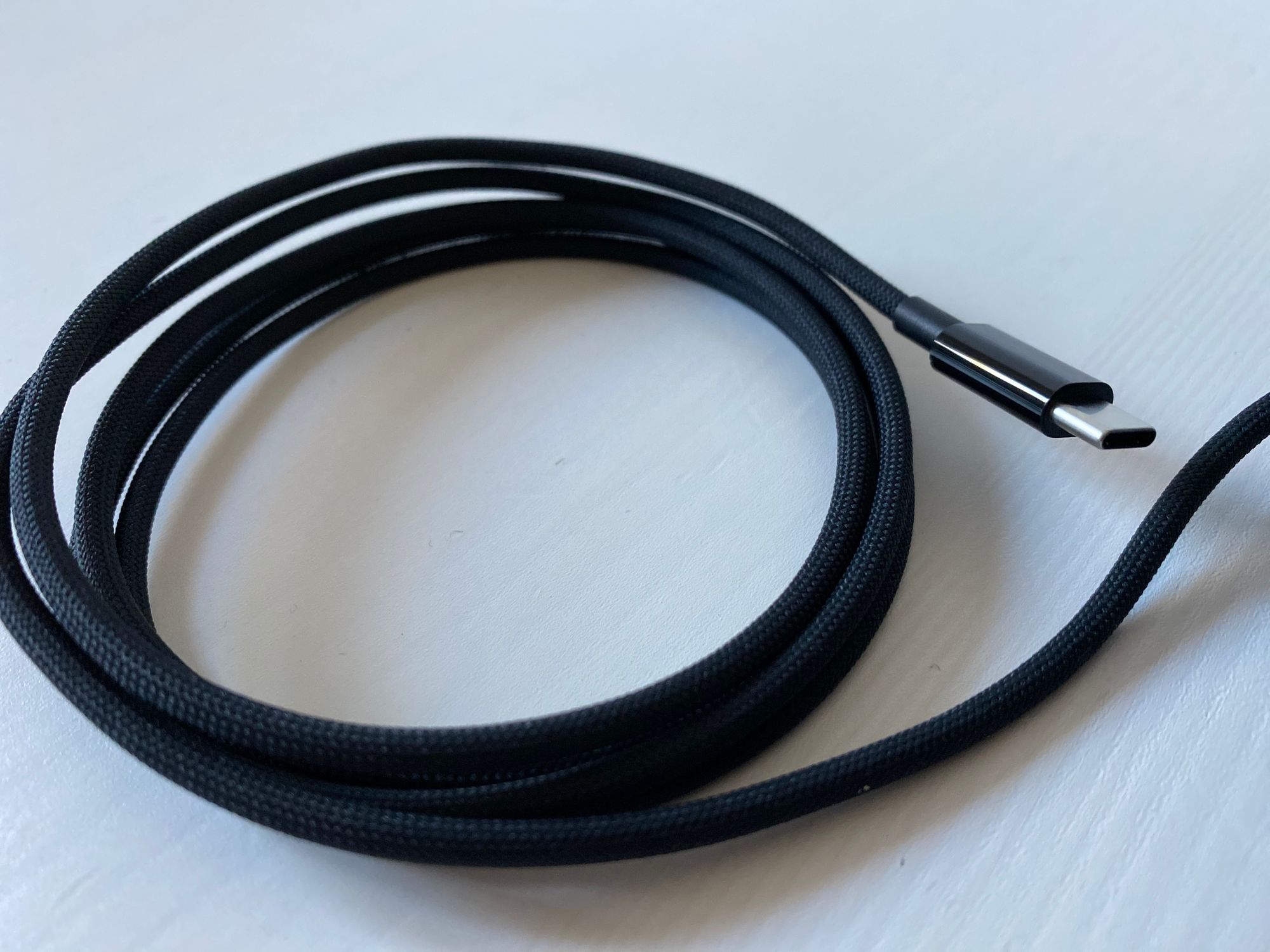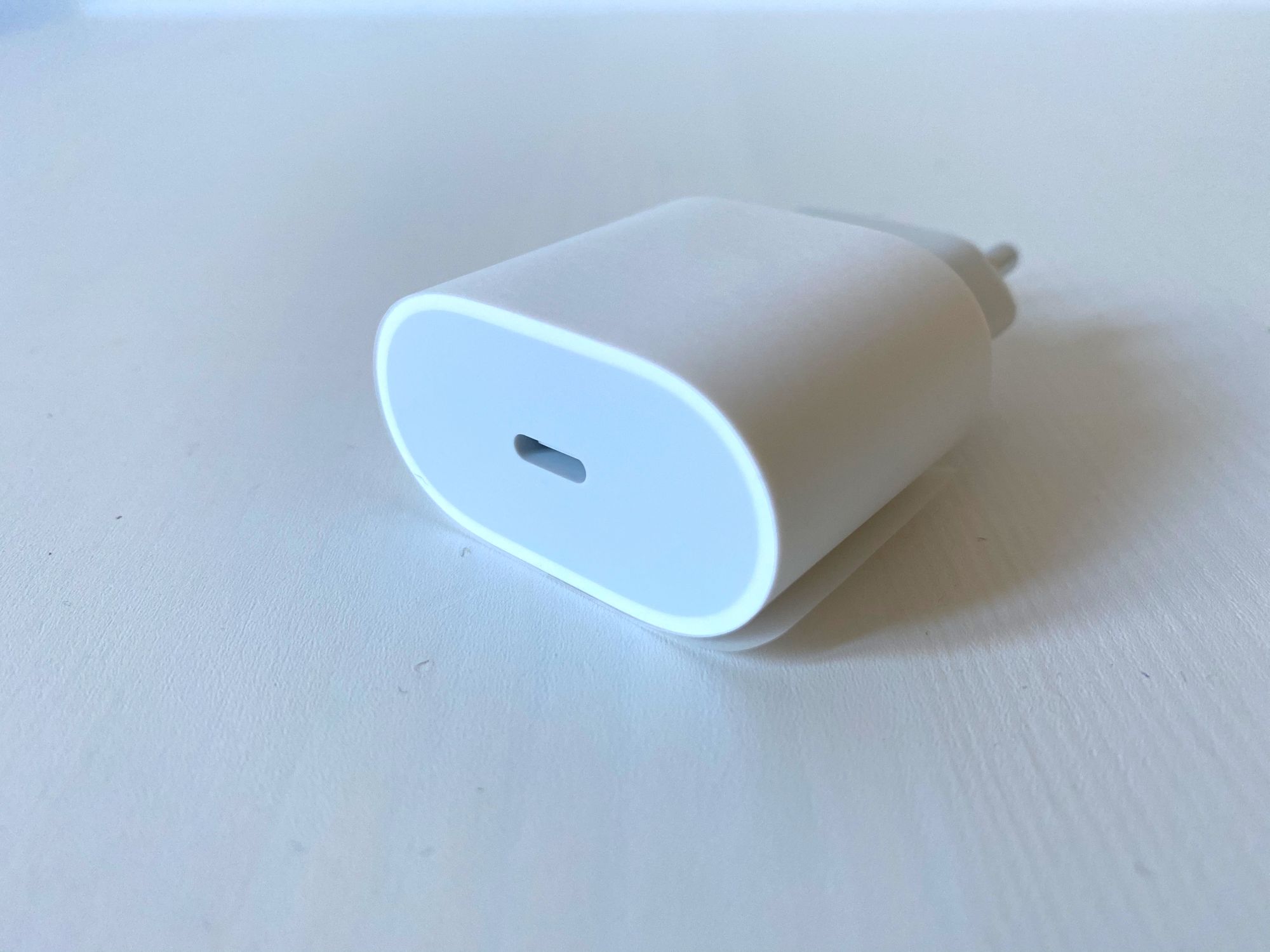 In any case, apart from a regular speaker player, and a potential intercom device, unlike most of the people that I know, I use Siri a lot. So it will be interesting to see how that will work as well.
Finally, I have some HomeKit-compliant hardware in the house as well, and even though I use them on my iPhone widget, or with Siri, it will be fun to have another device to control them in case my phone is not close.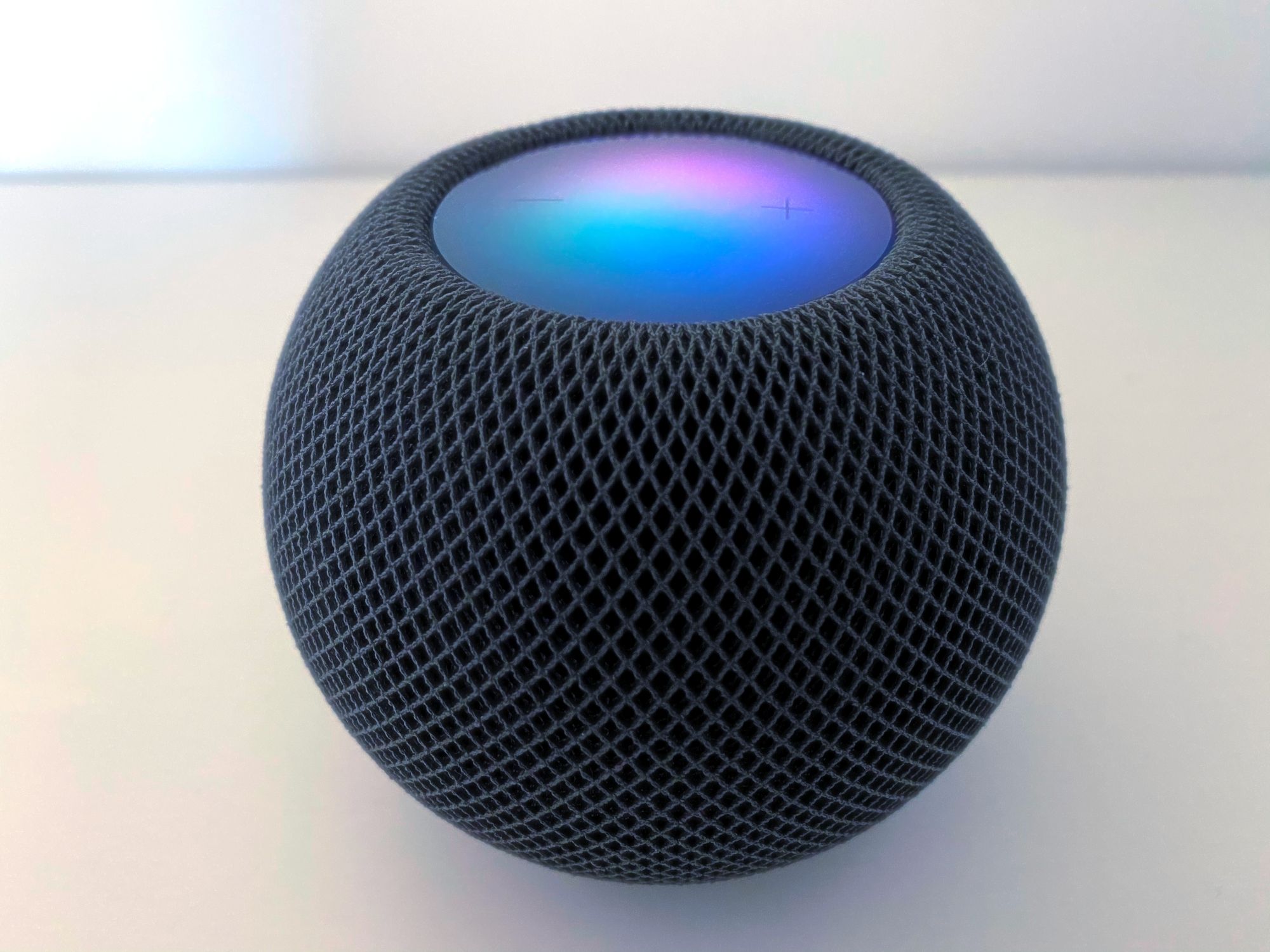 Setup process
So how do you get this sphere up and running? The Apple magic way that's how!
NOTE: Keep in mind these system requirements:
iPhone SE, iPhone 6s or later, or iPod touch (7th generation) with the latest iOS; or iPad Pro, iPad (5th generation or later), iPad Air 2 or later, or iPad mini 4 or later with the latest iPadOS
802.11n Wi-Fi Internet access
As the instructions show as well, you will need an iPhone or iPad-compatible device, and after you turn the device on, just come close to it and the magic starts.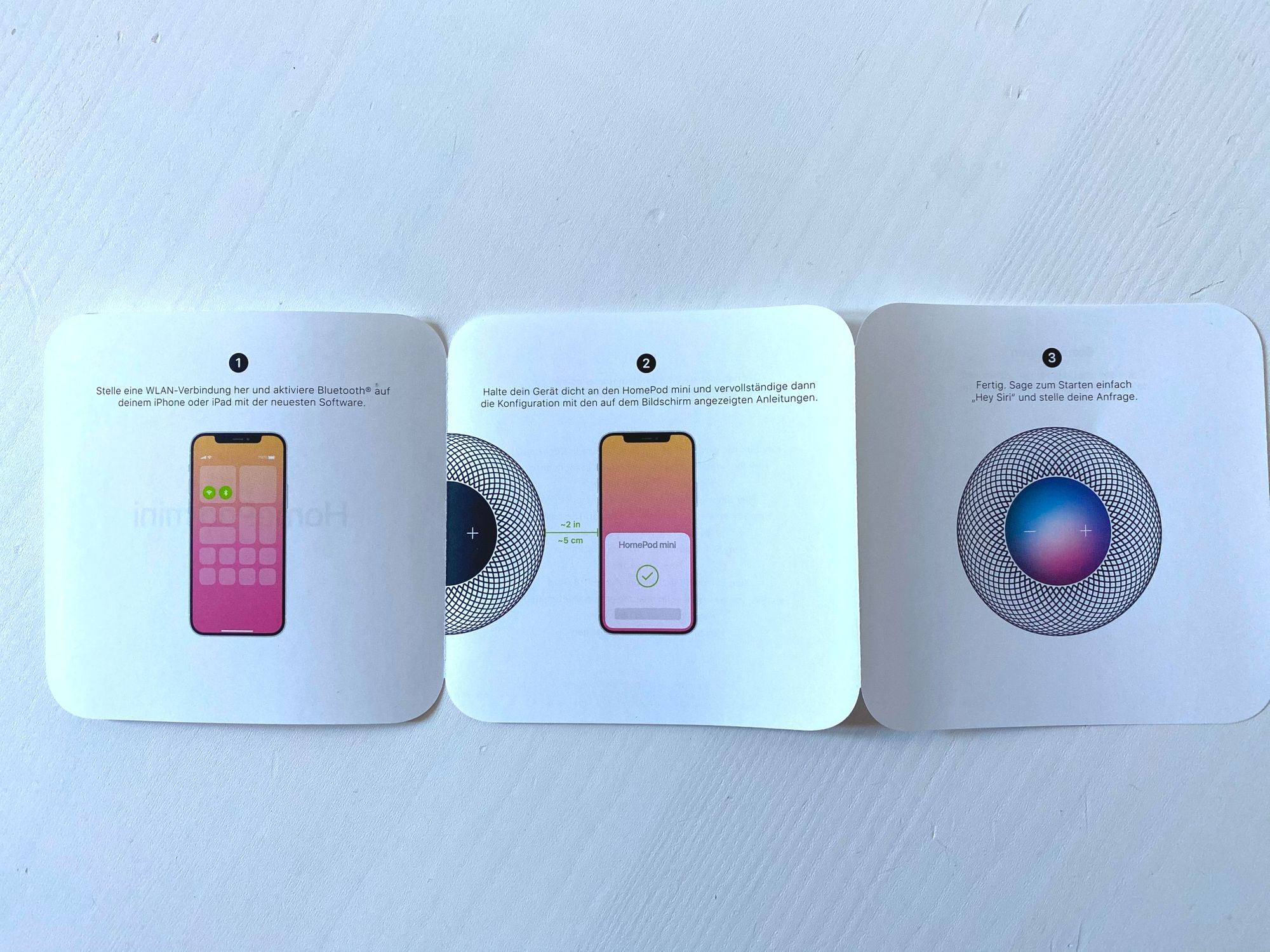 When your iPhone and HomePod start talking the wizard will lead you through the rest of the setup process.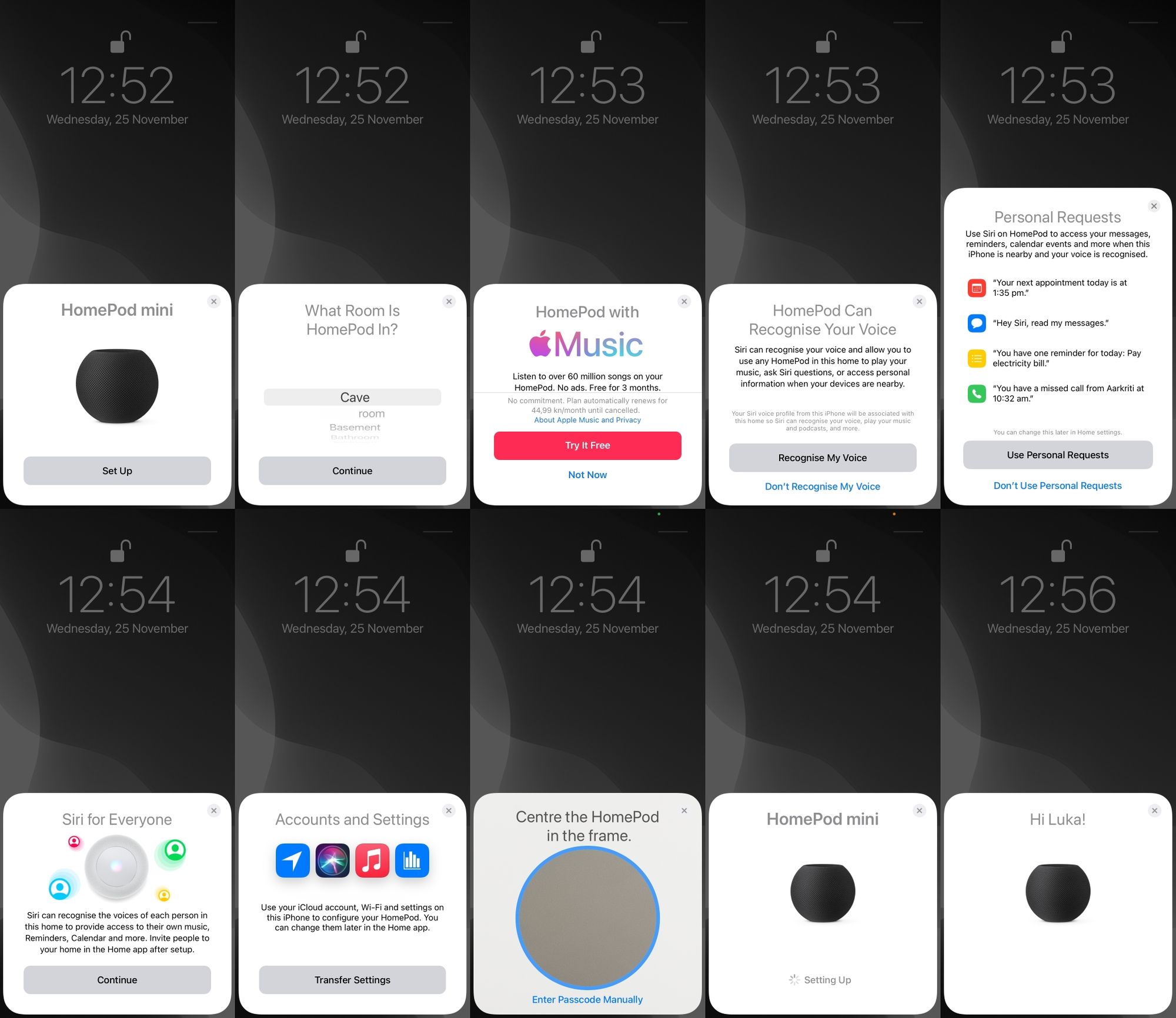 After you have configured it, the mini will connect to your local network via WIFI. Keep in mind that your experience will depend on how well your wifi coverage is, both for your mini and the devices that you are casting from.
Mainly the mini has to have a rock-solid signal to have 0 problems when it comes to playback as well as responding to your Siri commands.
My household is covered with an AC (5G) mesh signal using Synology routers, and the mini is working just fine. There was absolutely no problem in setting it up. There is even a little icon in the router settings that you can allocate to the device itself. True it's not the mini icon, but it's bigger brother, but still, a nice little geek feature.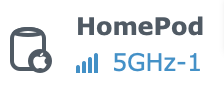 Sound quality
Now, I am no expert when it comes to sound quality. I just wanted to have a nice quality speaker that will not occupy too much space and give out decent sound quality. Well, I can say that I was surprised by how well this little device sounds.
Did I mention that it chimes when you turn it on? So cool. At that point, the bass was the first thing that I noticed. It was so deep and filled the room that I was surprised, to say the least.
Considering that my taste in music is more towards high tones and not so much bass (metal and hard rock), I am thrilled with how Mini is performing.
Not sure I can test and demonstrate how well it sounds, so I suggest you listen to it before you get one if you are expecting a lot from this device. Also, I have never heard the big HomePod before or the mini for that matter so this was a real poker purchase, and for me, it's a win-win.
Siri interactions & HomeKit automation
Since I took it out of the box and plugged it in, the only time I had to interact with it, or touch it, was to turn it on, that was it. After that, the control was done by Siri or by using my iPhone.
I still need to test out all the things that I can do with this little guy but I can say that the Intercom function will work just as it did so far with the original HomePod. So you can, for example, send a voice message from your homepod to any member of your home (and their devices). They will get the message on their pods or their iOS/iPadOS devices.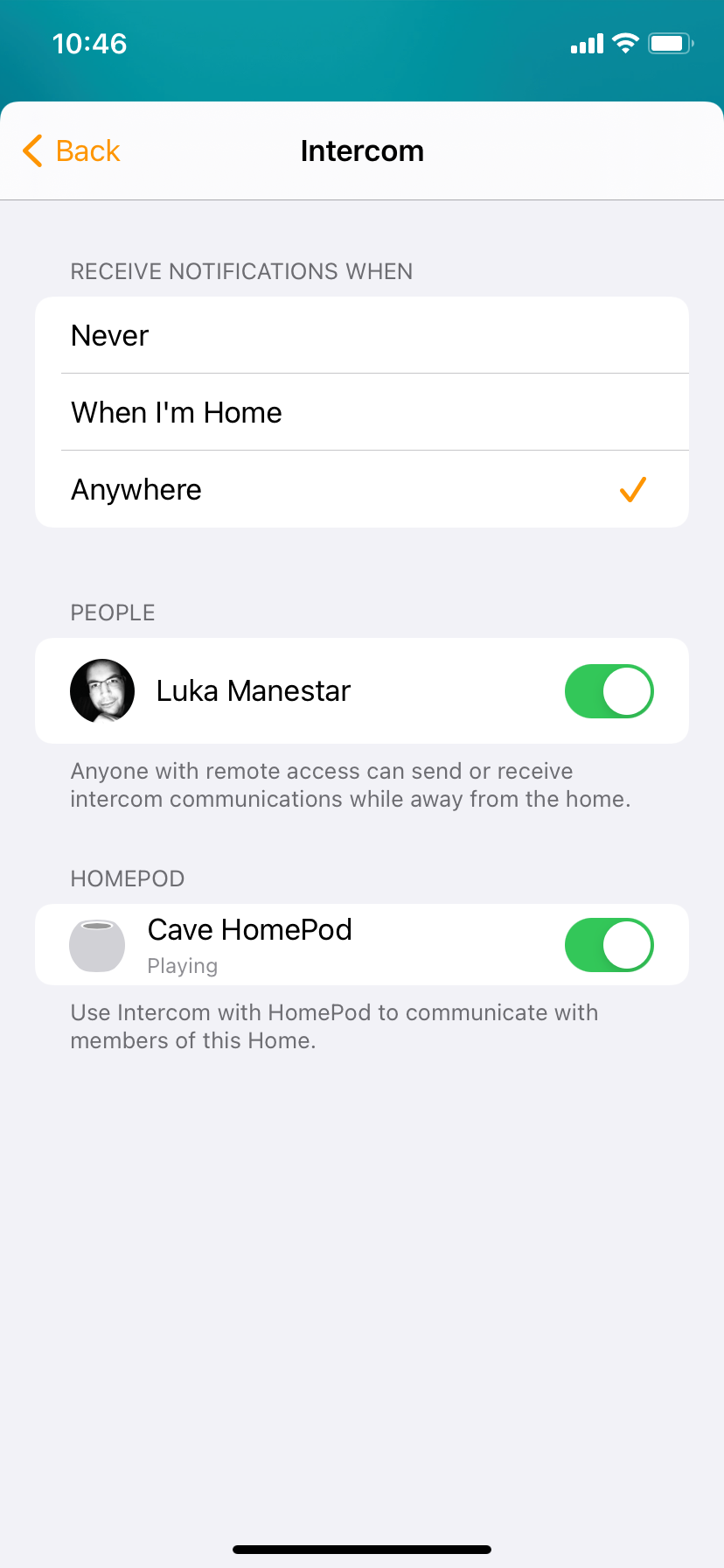 Also, you can use your Home app/Siri to send a message to your HomePod mini and it will be played back.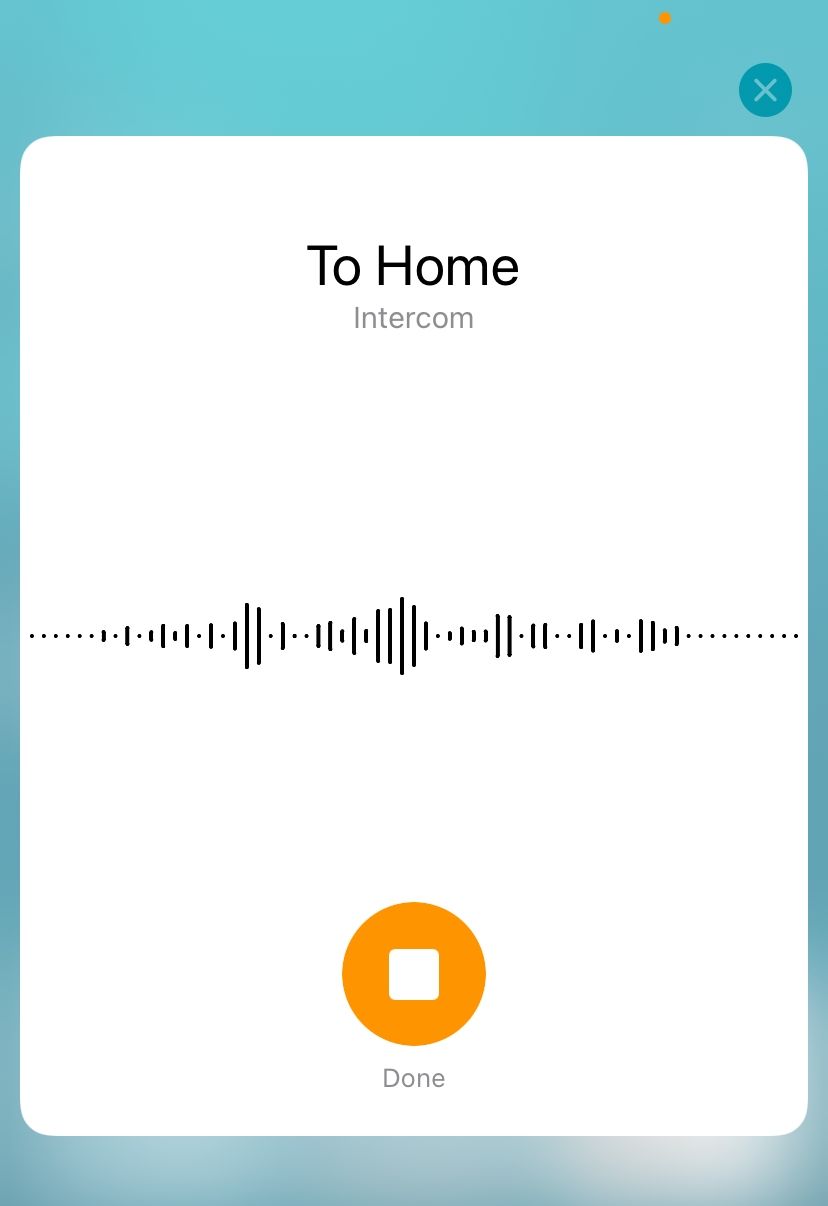 Apart from the Intercom, the main feature of this device is playing music and your content. Considering that I have no Apple Music subscription, and I am not using iTunes/Music app as the source of my content, I was not able to test out how playing from those sources works, but I can only imagine it is the main feature for the mini, and there will be no problem in streaming.
Also, the official list confirms that this will work just fine:
Apple Music3
iTunes music purchases
iCloud Music Library with an Apple Music or iTunes Match subscription
Third-party music services3
Apple Music Radio or episodes on demand
Radio stations from TuneIn, iHeartRadio, and Radio.com
Apple Podcasts
News briefings
AirPlay other content to HomePod mini from iPhone, iPad, iPod touch, Apple TV, or Mac
What I wanted to was to play my main source of music, using the Plex media platform. Plex by default has no interaction with Siri so voice commands like "play me a song by In Flames" will not work.
However, you will be able to use this pod to get your Plex content out there. I use the Plexamp application (native Plex player) on my iPhone and by simply coming close to the pod, whatever your phone is playing using the Plexamp player, will automatically cast onto the pod.
It works so well that you don't have to do anything but come close and that's it. After that, you can use your phone any way you want.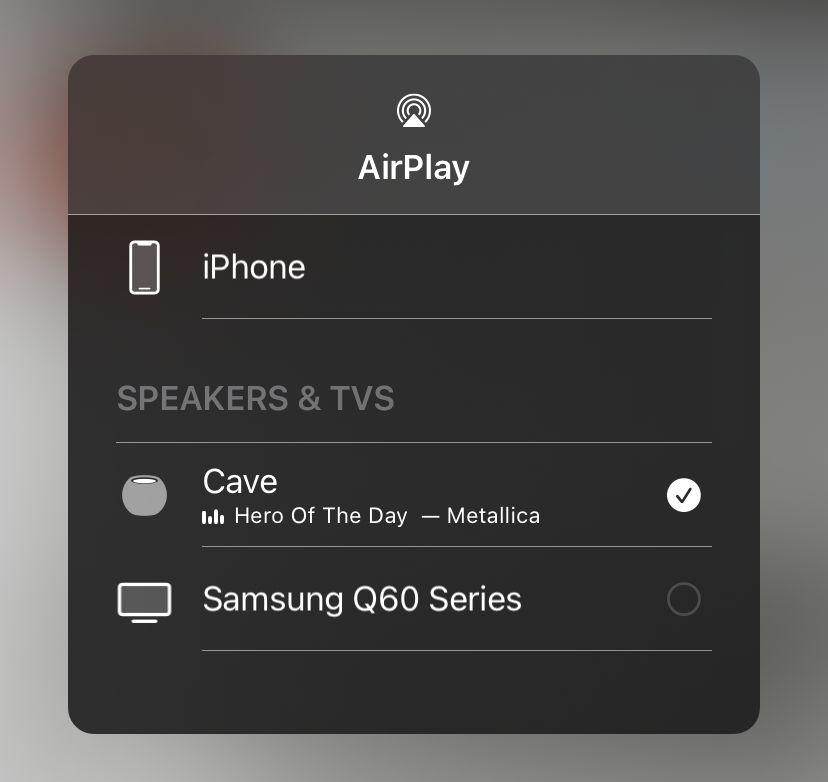 Using the voice commands you can manipulate the volume, pause, and play actions as well as skip back and forth. Another great option is that "What's this song?" also works even if the music is not playing using the Music app.
In case you are not open to some local content, you can also listen to Apple Music 1 radio. A bit too much rap for my taste but that will depend on the DJ that is running the station at that moment, so be sure to give it a go, just say "Hey Siri, play some radio", and that's it.
Regarding its speed, I have to say that I am really surprised. Track detection, "Hey Siri, what song is this?" is super fast and precise, even for some "alternative" tracks.
I did read that some users have been having some issues with the mini when interacting with Siri and getting some tasks done. So far I have been testing this for about 10+ hours and not once did the mini fail me.
Like any HomeKit-compatible device, the mini will integrate inside your Home app on your iPhone. You can then use it to manipulate it from afar or make some automation as well in combination with some other devices and scenes.
Conclusion
Considering the price point and options that this little device offers, I have to say I am very happy and satisfied with it. If you are in an Apple eco-system you will definitely see the benefits of having this mini (or a few of them) around.
I can imagine that it will only get better with time and as more and more apps will offer even better integration with Apple apps and services (apart from a simple AirPlay).
Are you planning on getting one of these? Let me know in the comment section as well as if you have any questions about the product or its features.