Today Plex announced that its including new movies and TV shows on top of the existing ad-supported collection with the introduction of Crackle support (US only).
Even though  some movies in the free ad-supported section of Plex have been around for a while, today Plex proudly announced Crackle catalog of movies and TV shows as part of their growing collection.
Titles will include some of the world's biggest publishing studios like Metro Goldwyn Mayer (MGM), Warner Bros. Domestic Television Distribution, Lionsgate, and Legendary.
So that means you will be able to watch some hits like Harrison Ford's "Patriot Games" or legendary "Rosanne" TV show.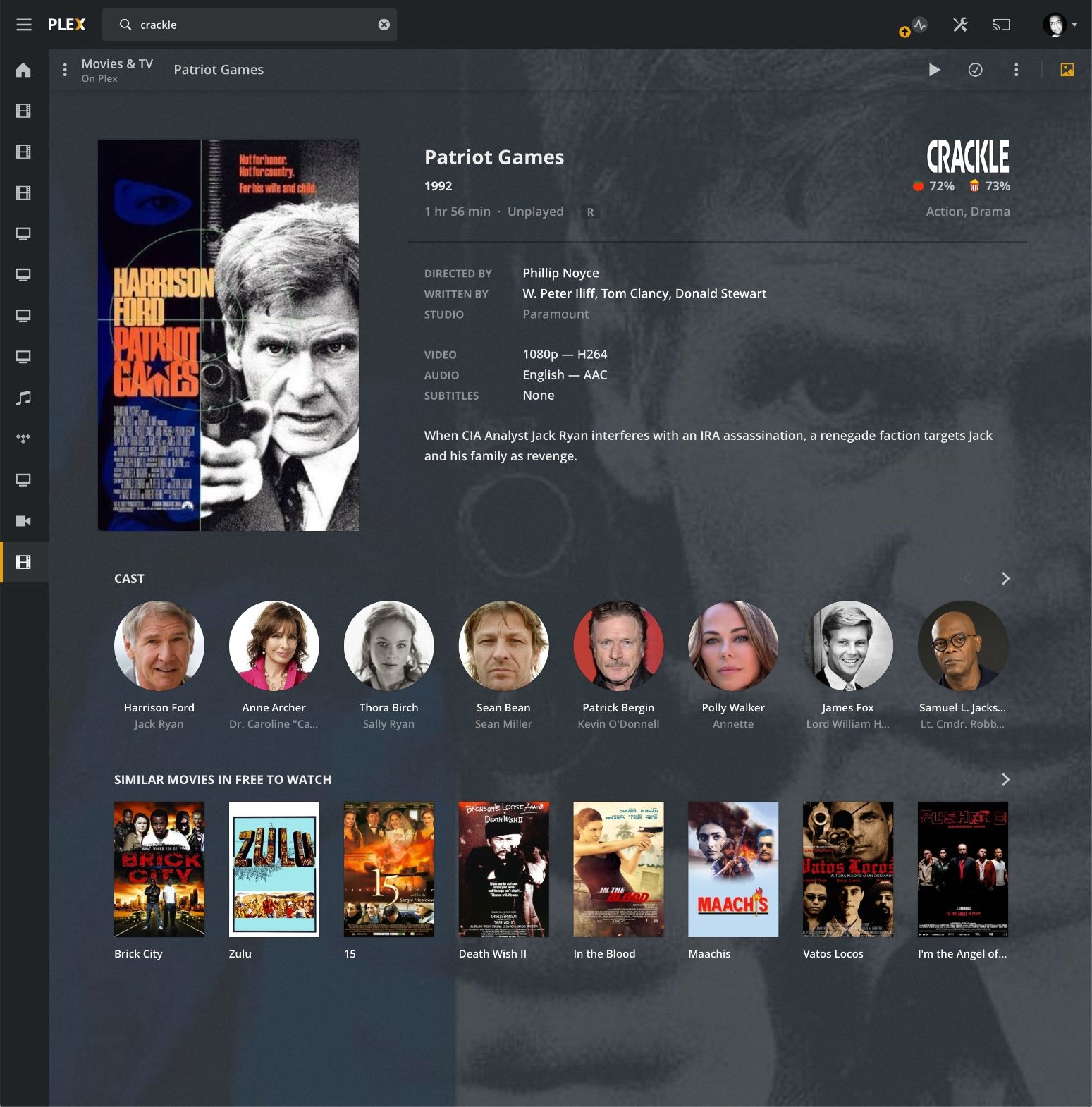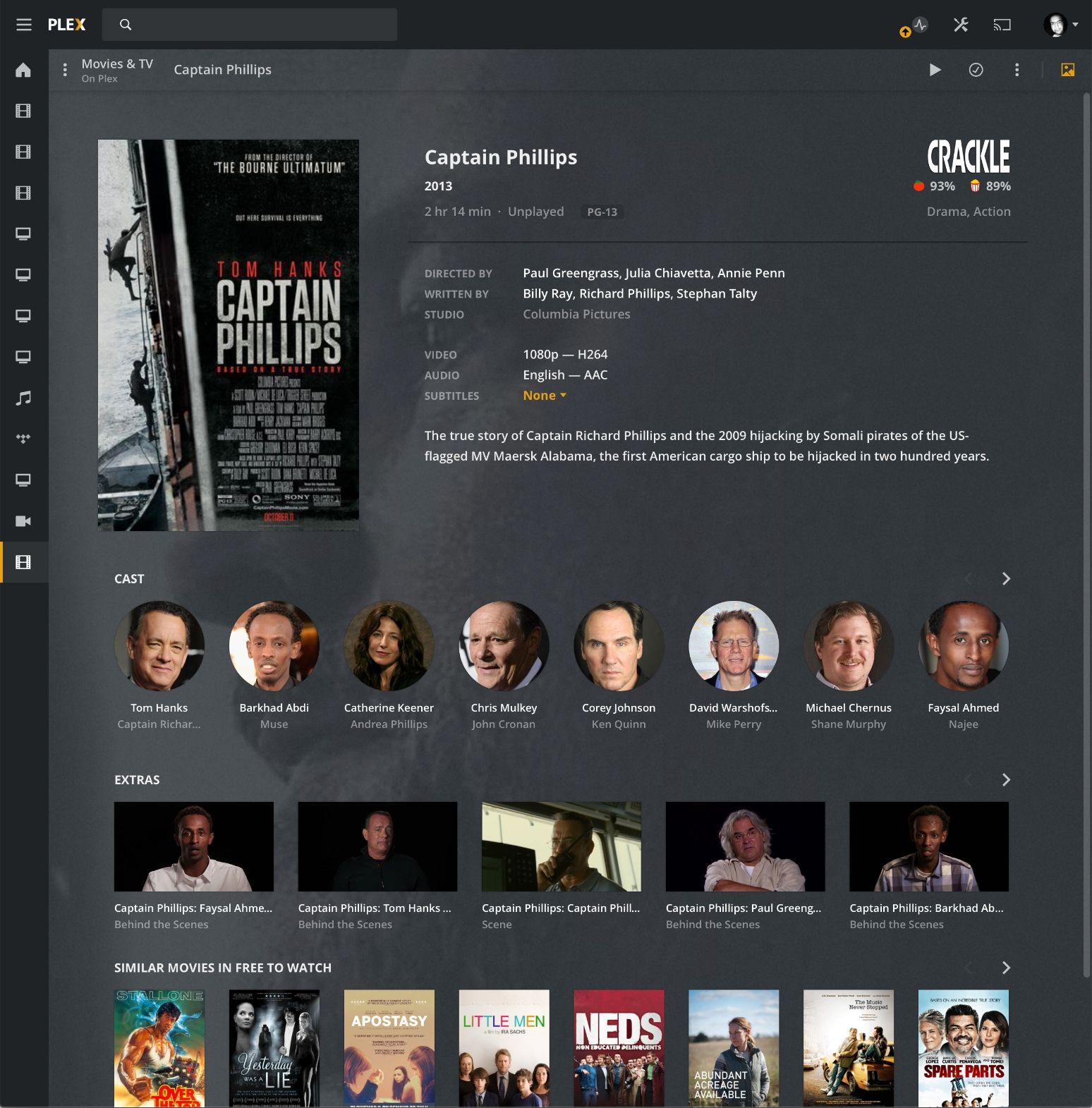 Not really a competition in comparison with Netflix, HULU, AppleTV+ and other modern streaming services, but Crackle has been around for the past 10y and offers a decent collection that will give Plex that extra edge.
Considering that now you can have LiveTV, free (ad-supported) content, music (with TIDAL support as well), and your personal collection of movies and TV shows in a single platform, personally I think Plex is shaping up to be one great media platform for all your needs.
I can't imagine my day going on without running Plex at least once, not to mention remote streaming. Considering how Plex is moving forward, I think this will not change any time soon.