This week Synology is attending the Computex 2023 expo in Taipei, Taiwan. Along with the presentation of some new x23 NAS solutions that came out in the past six months, Synology is also presenting some new devices and a brand new lineup of hard drives, the HAT3300.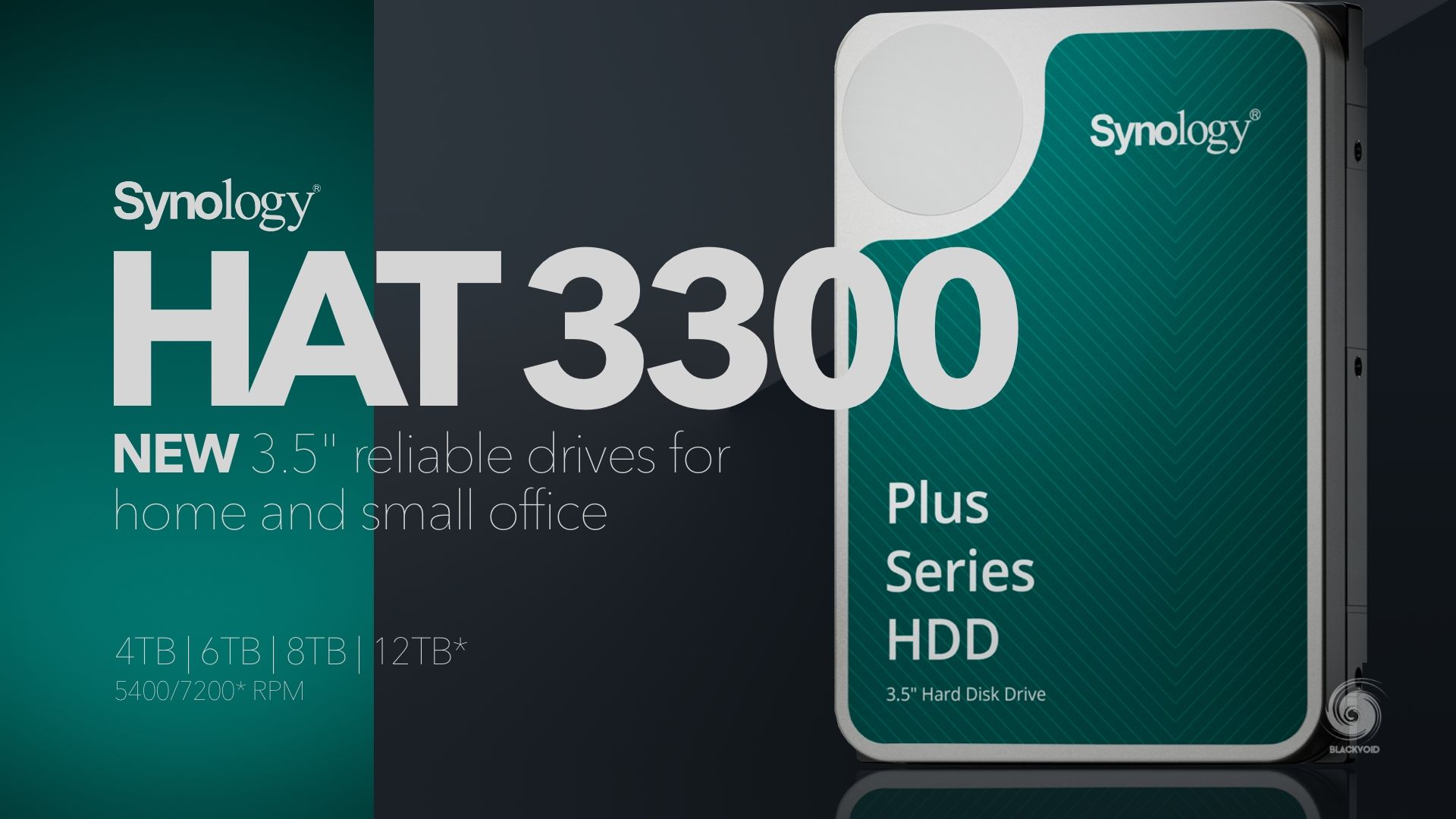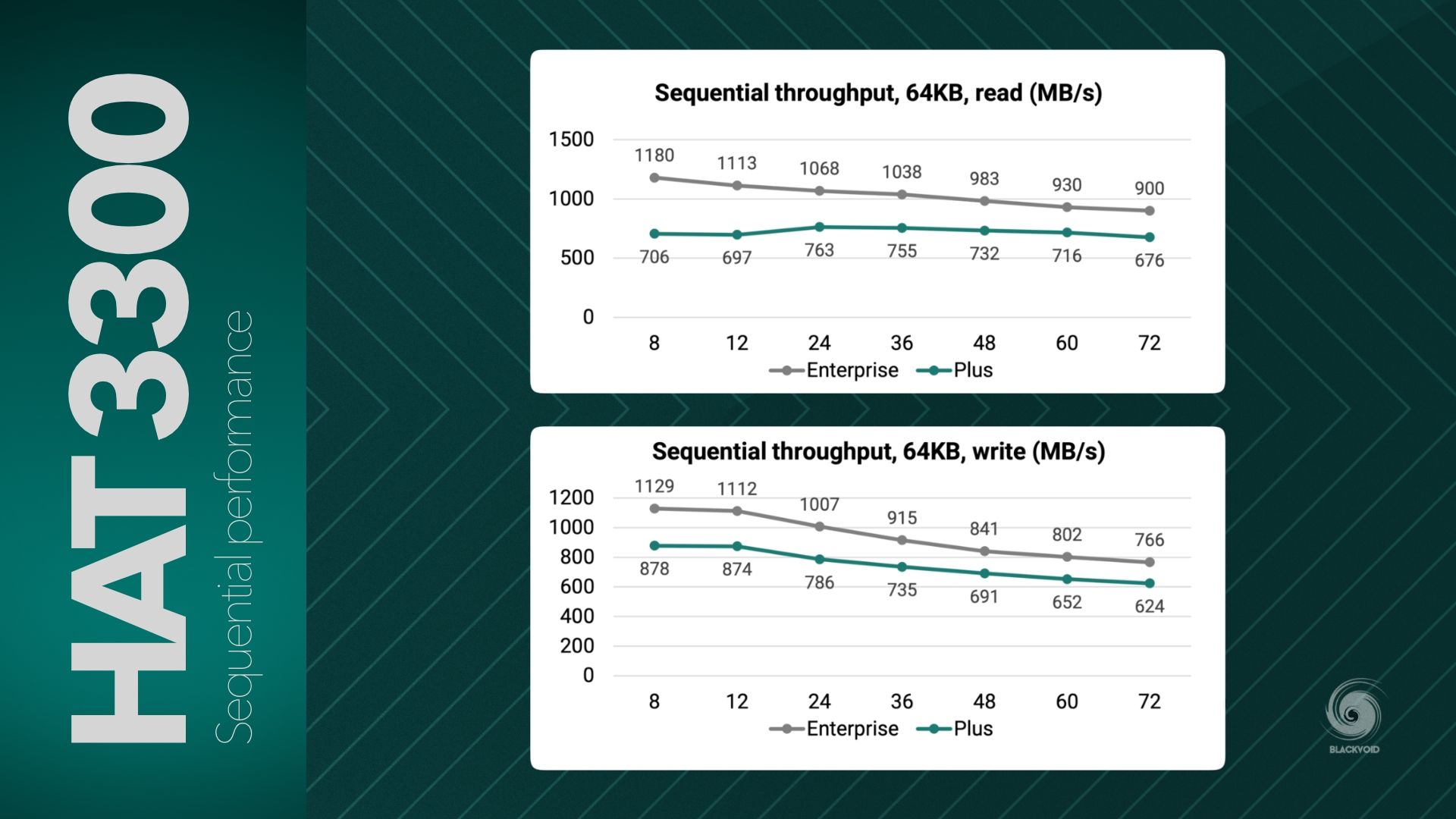 One device in particular that has a hands-on demo as well is the upcoming BeeDrive.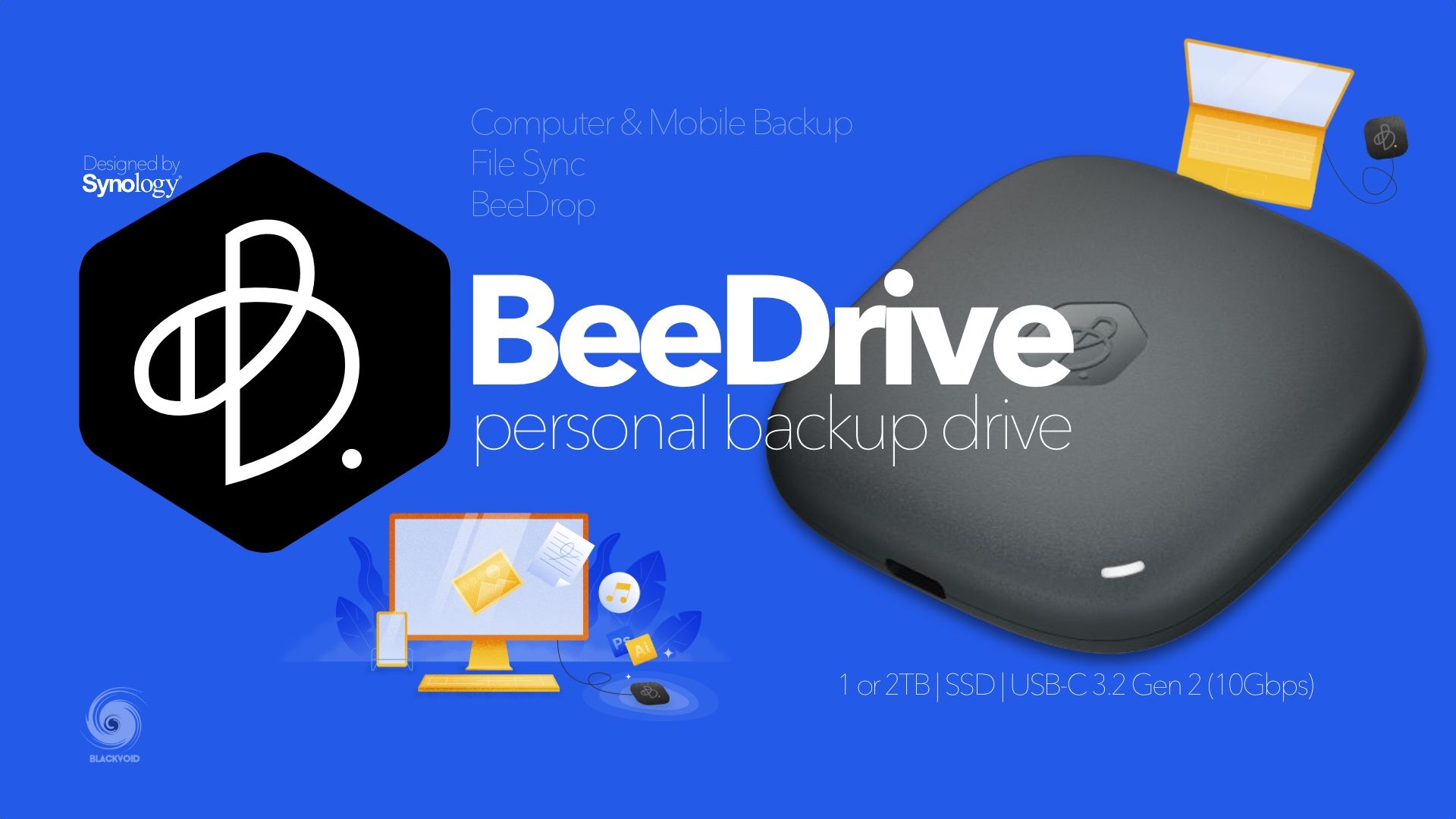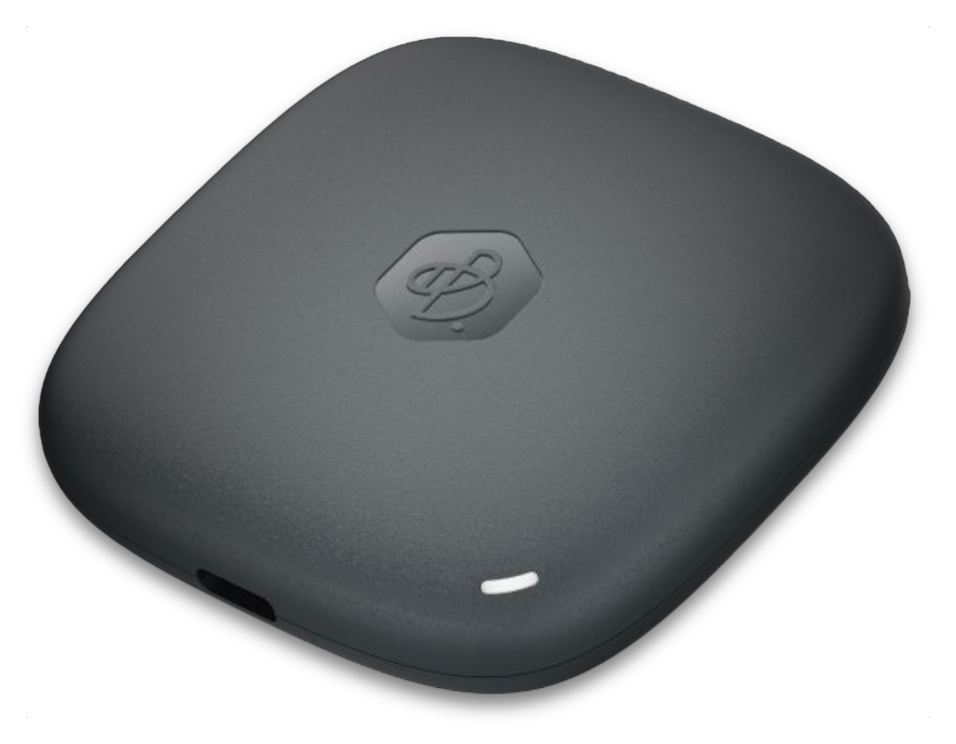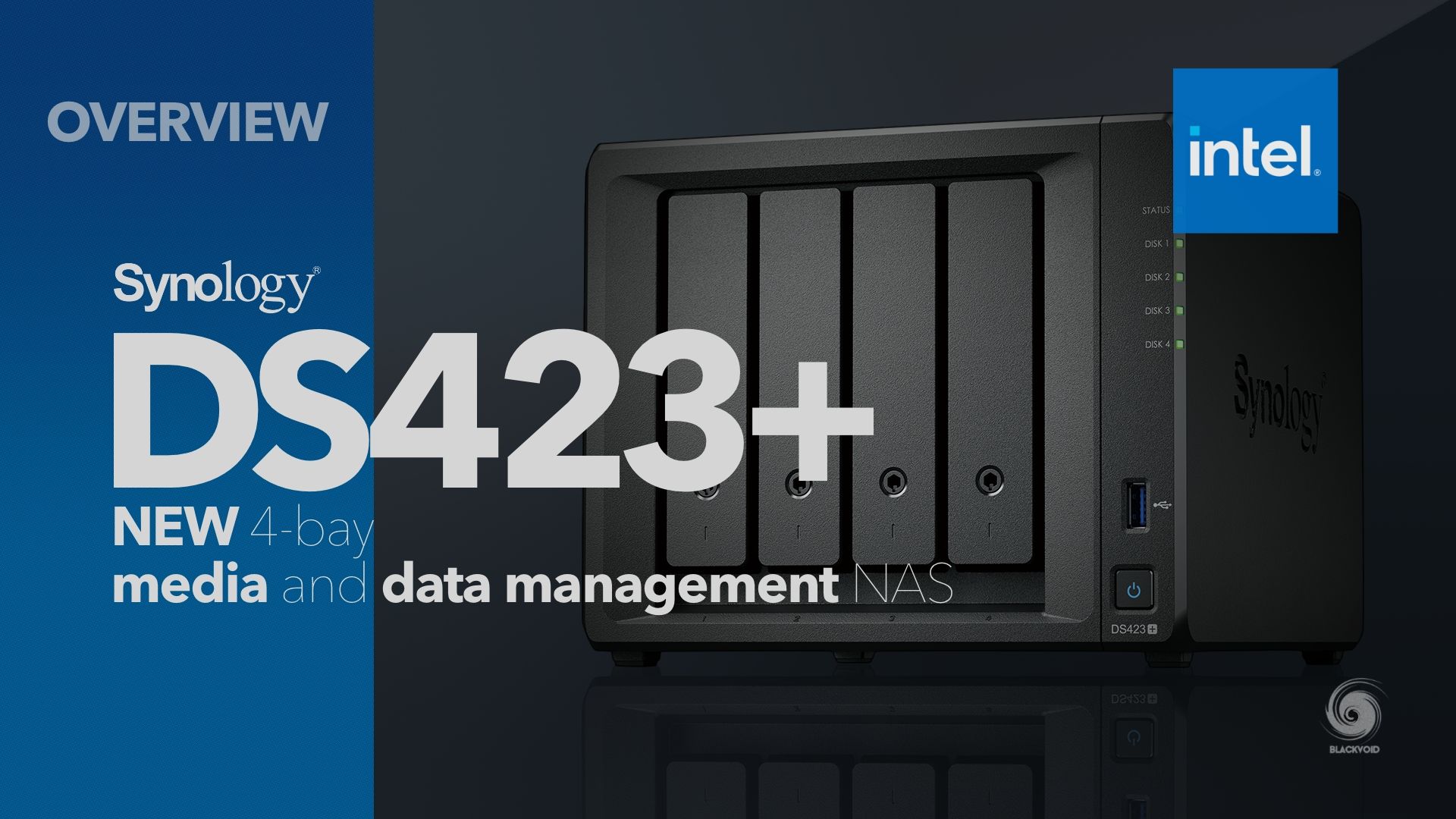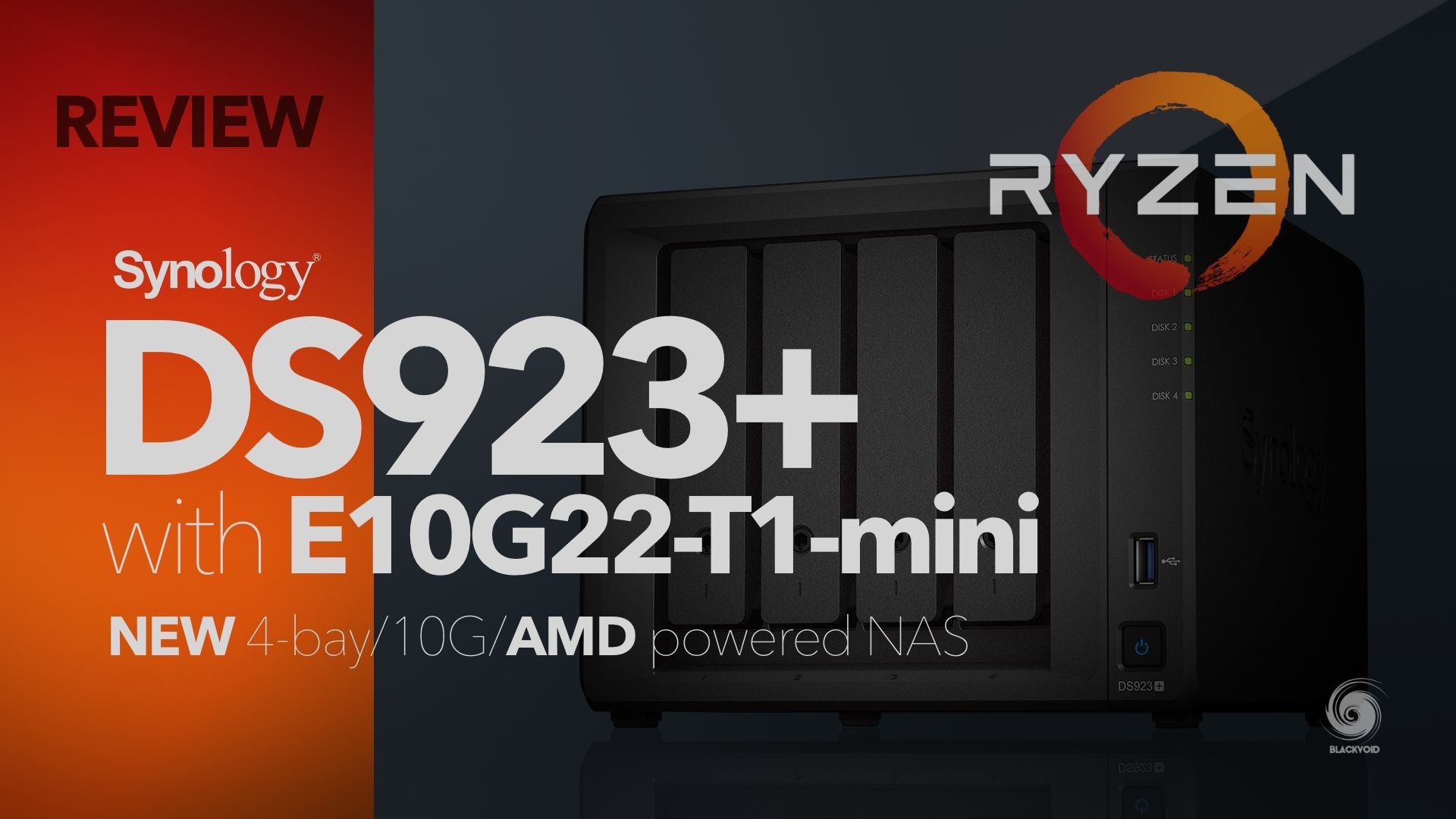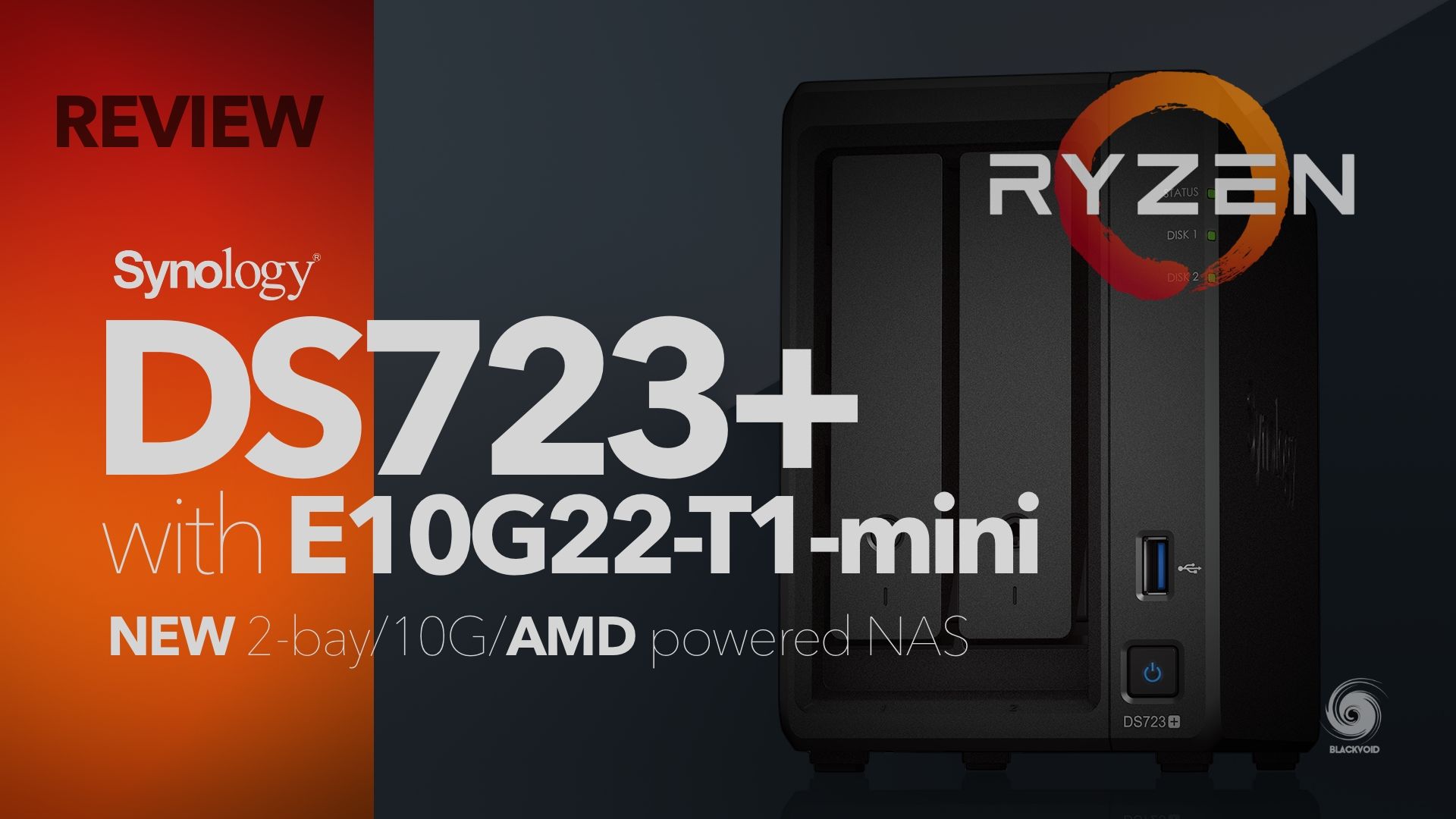 One particular feature that Synology is also presenting during the expo is an improvement to its business line of apps and solutions. Particularly the Synology Office and MailPlus.
Both of these platforms are getting generative AI support. Now, at the moment Synology is not saying what AI is being used exactly, but the demo of this feature clearly shows off support for AI assistance when it comes to generating content, such as emails.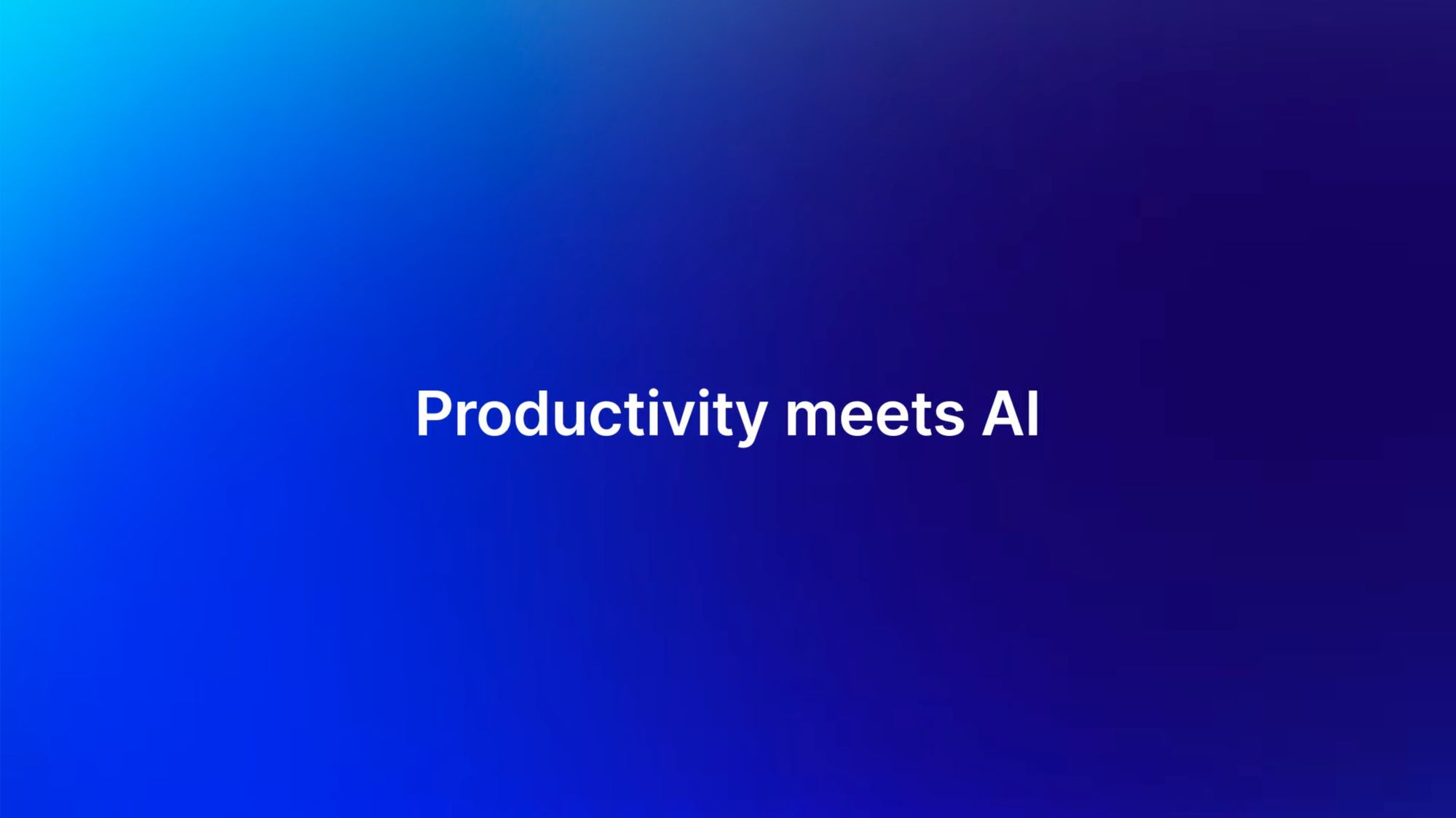 The platforms will have a single button that will allow us to invoke the AI in order to trigger the response based on the app that is being used. In the case of an email using MailPlus, users will have the option to use certain predefined template responses, or the option to insert a query that will generate an email reply.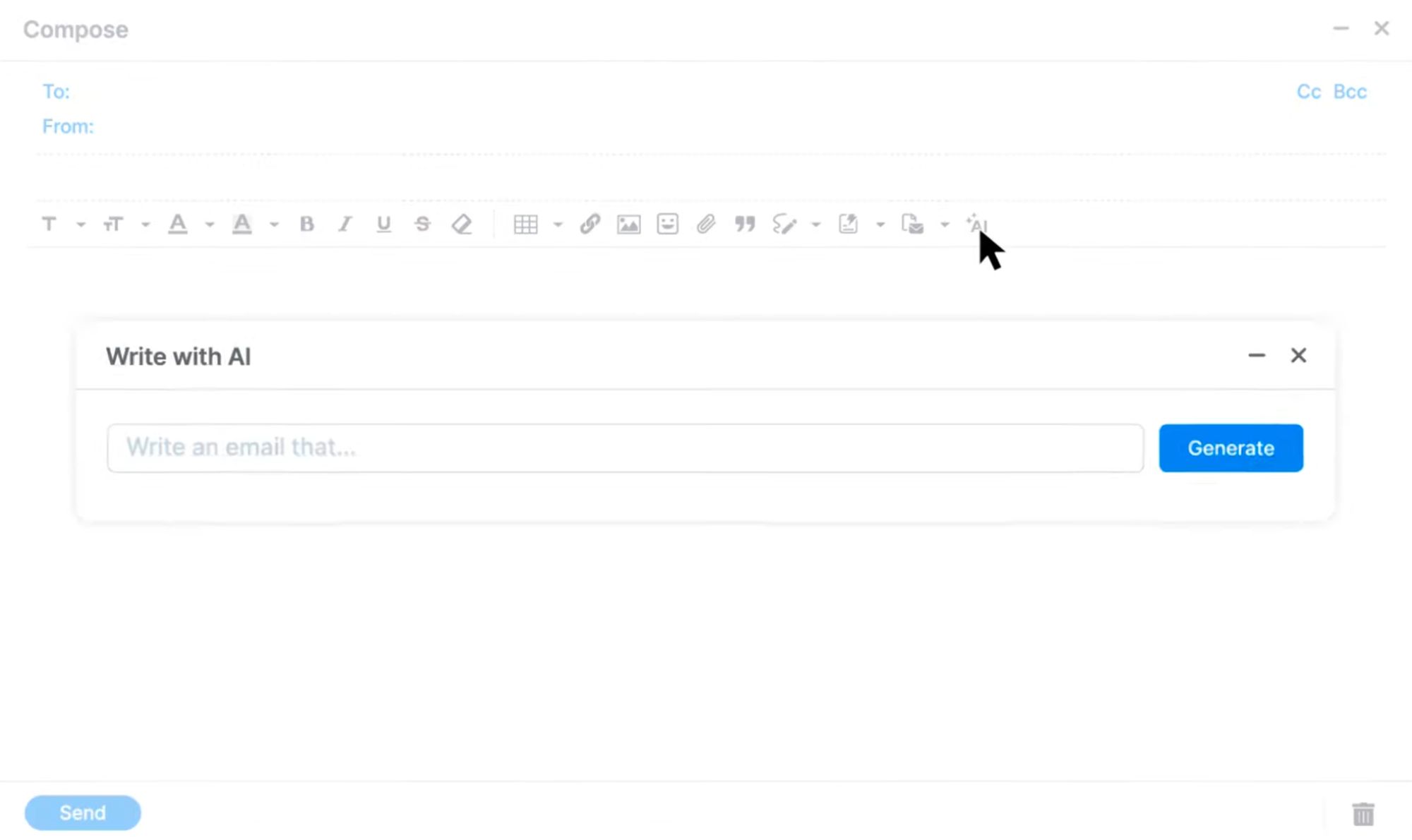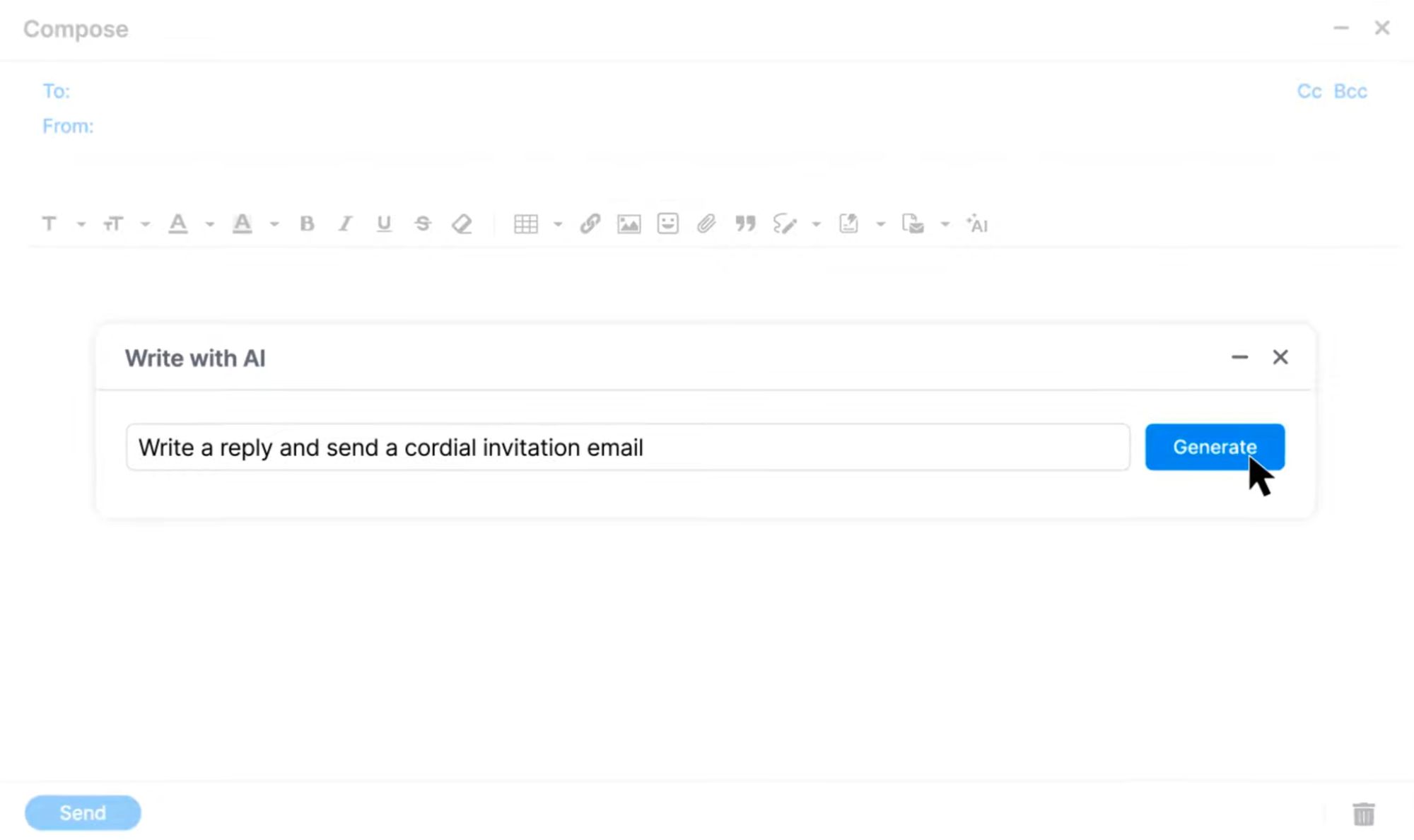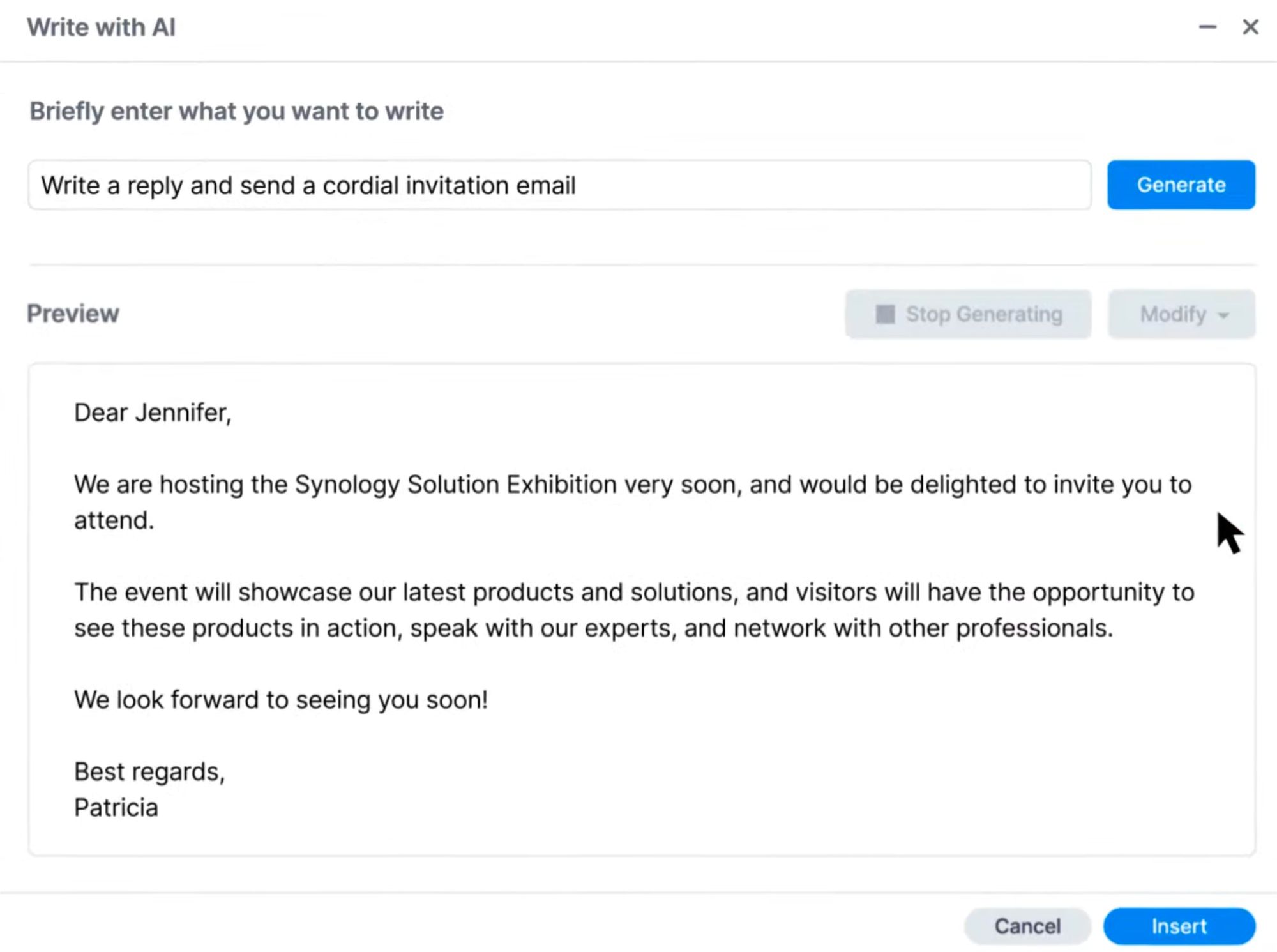 While it can't be seen in the image, the response can be modified in several ways. We will be able to make it shorter or longer, change the tone of the text to be more professional, casual, or for example friendly, and there will be translation options for several languages. Currently supported languages are English, traditional and simplified Chinese, as well as German, French, and Spanish.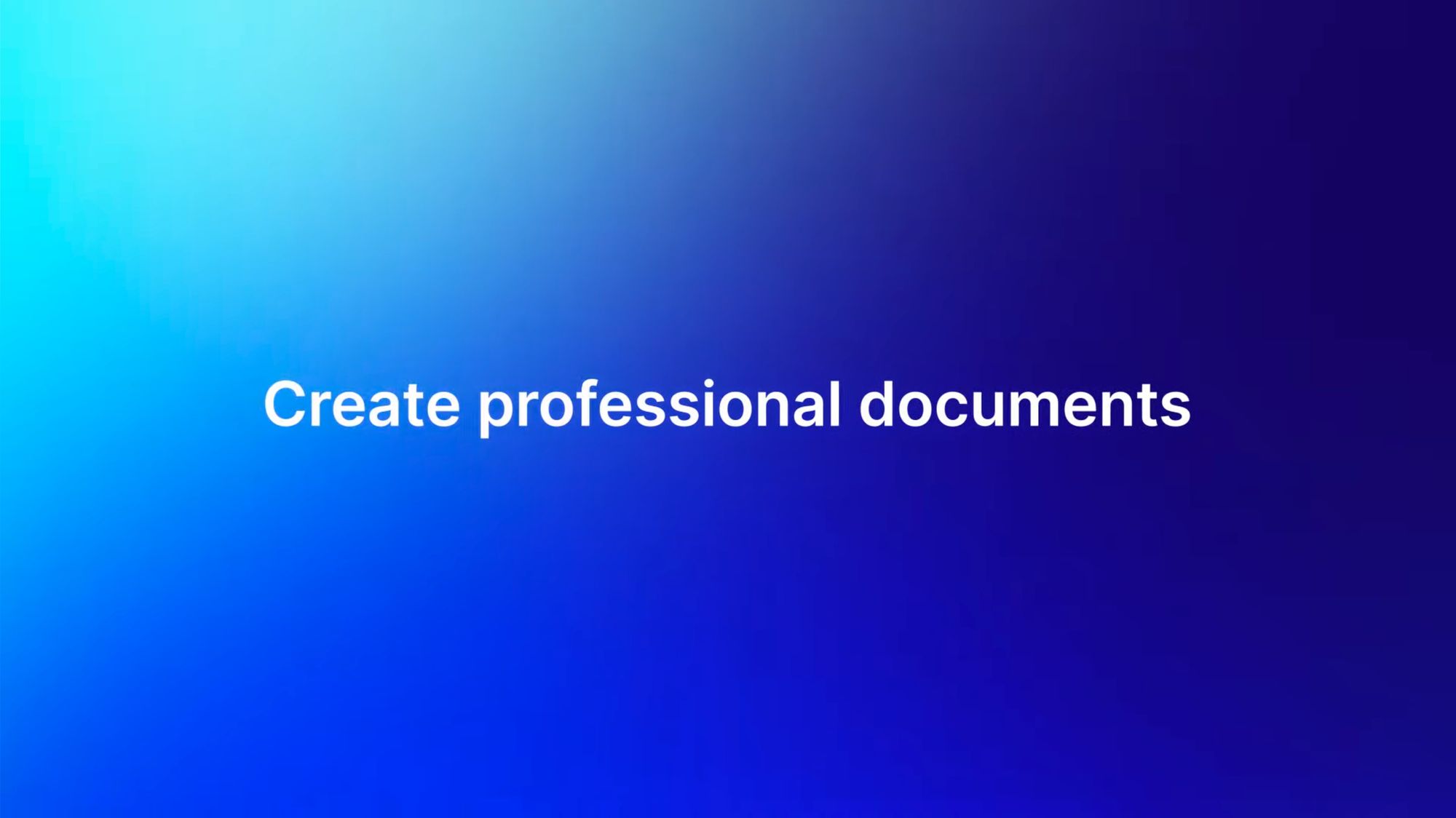 The AI Writer tool can be used with Synology Office files as well, like a document or a presentation.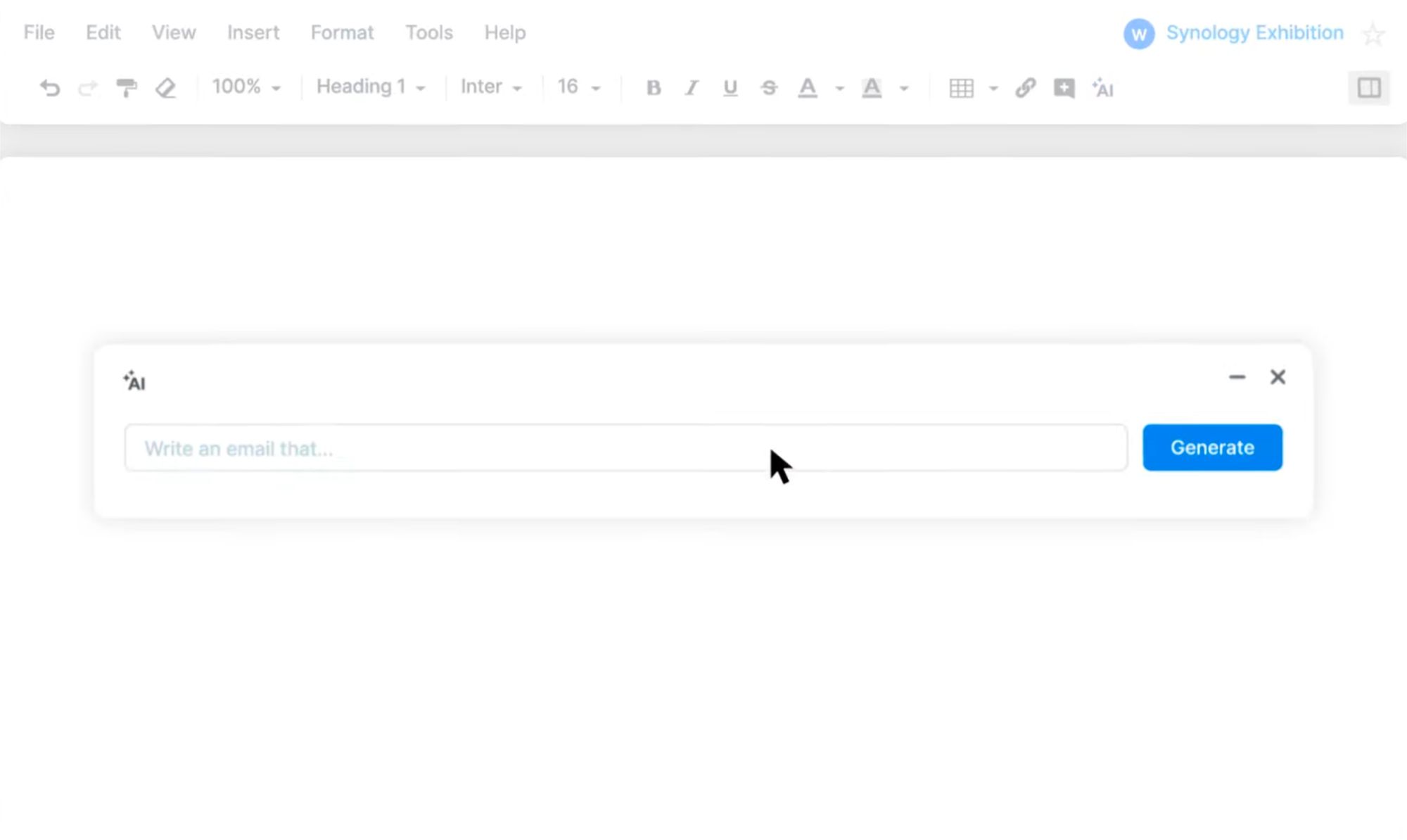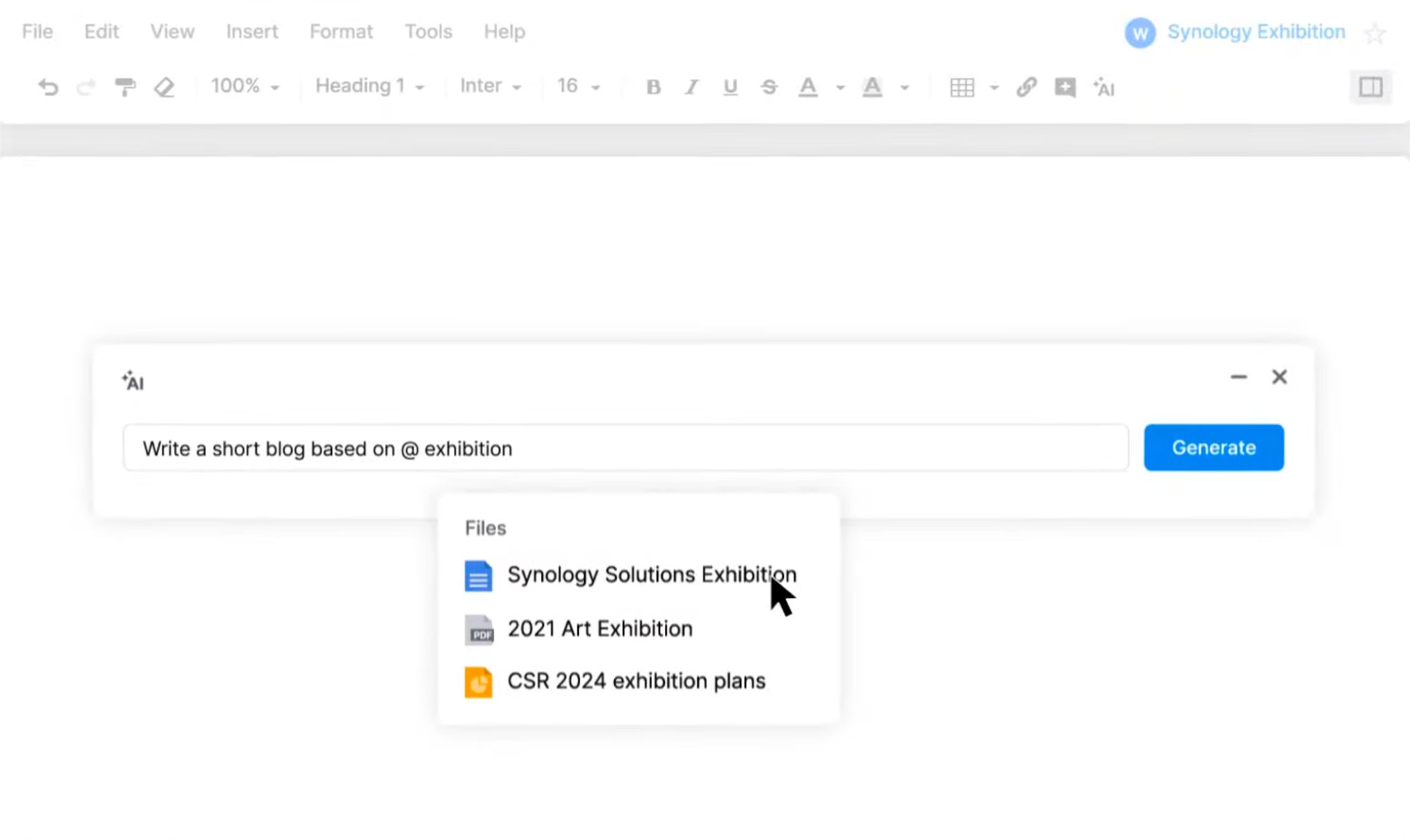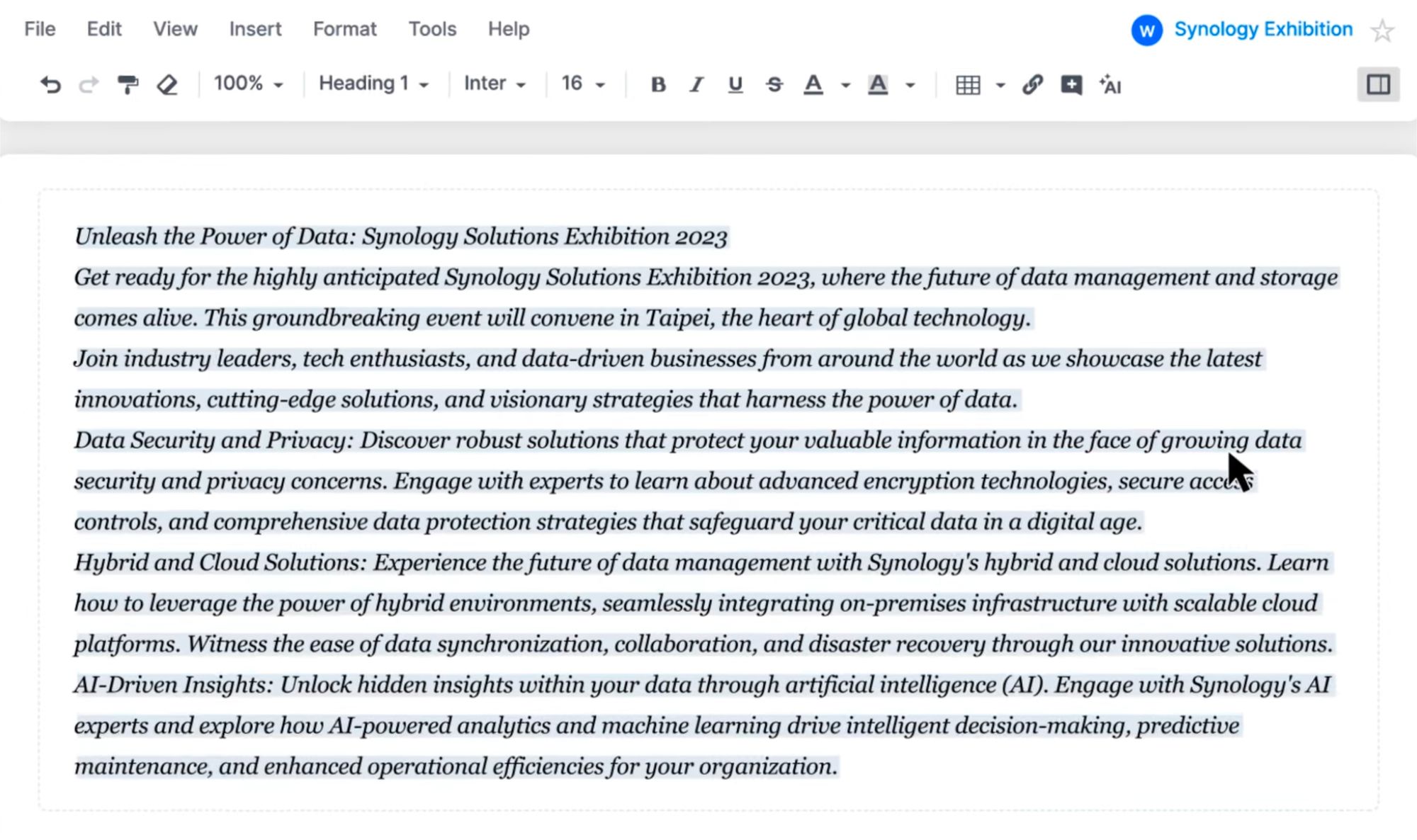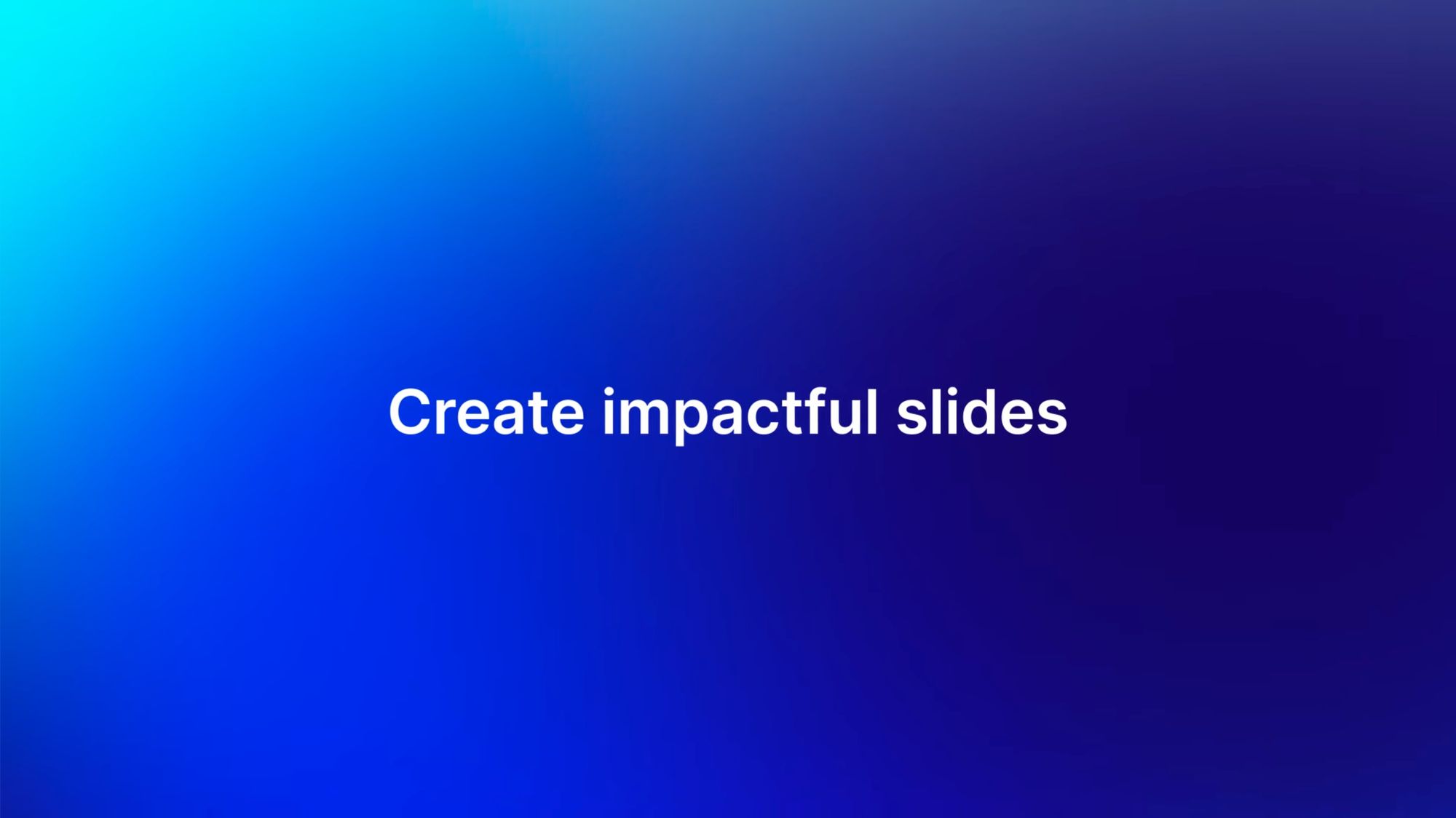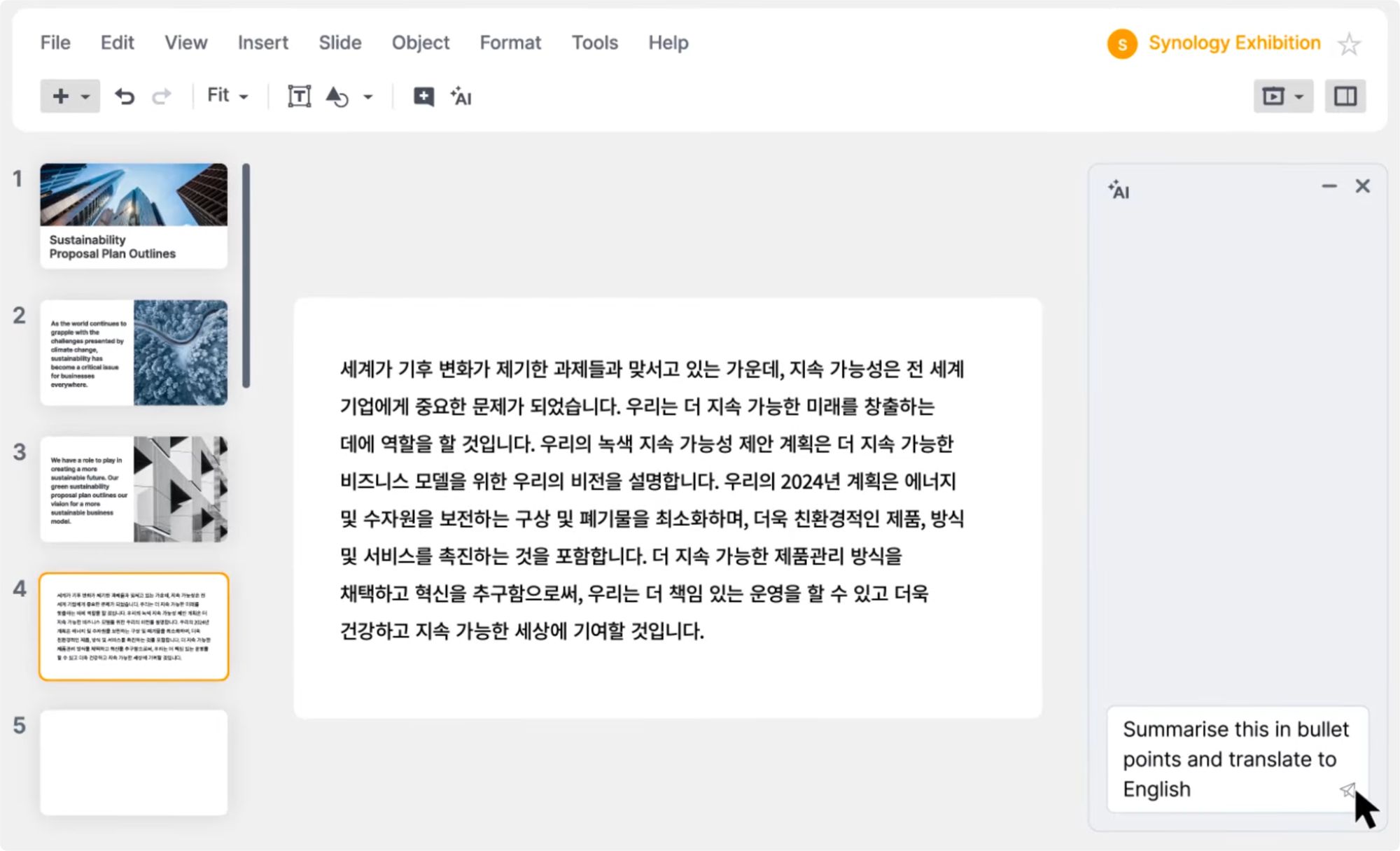 At the moment it is not clear when this preview will arrive inside the current versions of these apps, as well as whether will there be a minimum version requirement for this feature. One thing is clear, and that is that Synology is following the AI train along with everyone else. How well will this benefit the users remains to be seen as well as what kind of requirements it needs in terms of network communication with the outside world.
While many Synology users are used to their privacy, in the case of AI it will almost not be possible to have this functionality on the device itself. It will certainly have the need to communicate with Synology branded or 3rd party services like ChatGPT for example.
Hopefully we will not wait too long for these features to arrive so we can all test them and benefit from them.