💡
UPDATE: 31/03/2023 - We have our winners! Sorry about the abrupt ending on zoom for an unknown reason the time was cut from 40 min to less than 30, but we managed to get all four winners!
The winners are:
Dean Friganovic (DS723+)
Ari Kahan (DS223)
Nichlas (C2 Backup 500GB subscription)
Chris Percival (C2 Backup 500GB subscription)
Thank you all for attending and congrats to the winners!
---
💡
UPDATE: 26/03/2023 - added more info on the rest of the prizes that will be part of this giveaway!
Happy 4th birthday! Who would think that this site would still be alive and active even though four years is nothing, but here we are!
Another year, another giveaway, and this year it will be the biggest so far! So be sure to participate and follow the simple rules explained below.
⚠️
DISCLAIMER: In full disclosure, the prized device has been bought with my own funds, nobody is paying or sponsoring it. This is a giveaway, not a lottery, so no fee or charge is needed to participate. This is a worldwide giveaway.
What is the prize this time around?
Considering that this past year has had an increase in visitors over 2021 by about 36% I can't state enough how happy that makes me. I do hope that the content both in quality and quantity is the reason for that nice bump in visitors!
On top of that once again a huge thank you to all active members, supporters, and visitors that are giving me the motivation to continue forward, and of course a very big thank you to Synology GmbH for promoting BLACKVOID to Synology media partner status, as well as their help in delivering precise and up to date information on everything Synology related.
On top of it all, they are also an occasional sponsor here on the site when it comes to giveaways, however, they are not sponsoring the main prize this year around.
Saying that, considering that this giveaway is called "4 for 4" all I can say is that Synology has participated as a sponsor in this particular giveaway, but as I want it to be a surprise, I will withhold what that might be, and all of you will just have to participate and see what else is after door number 1.
Because of all these reasons, I have decided to give back to the growing community of Synology users (old and new), something special, something new, and I think a very good gift that everyone should have.
So this time around (like last year) the main prize is one of the brand new refreshed models from Synlogy's "+" lineup range, which had quite a bit of tweak over the previous generation, and a device that imho is a spot on device for both beginners and enthusiasts alike.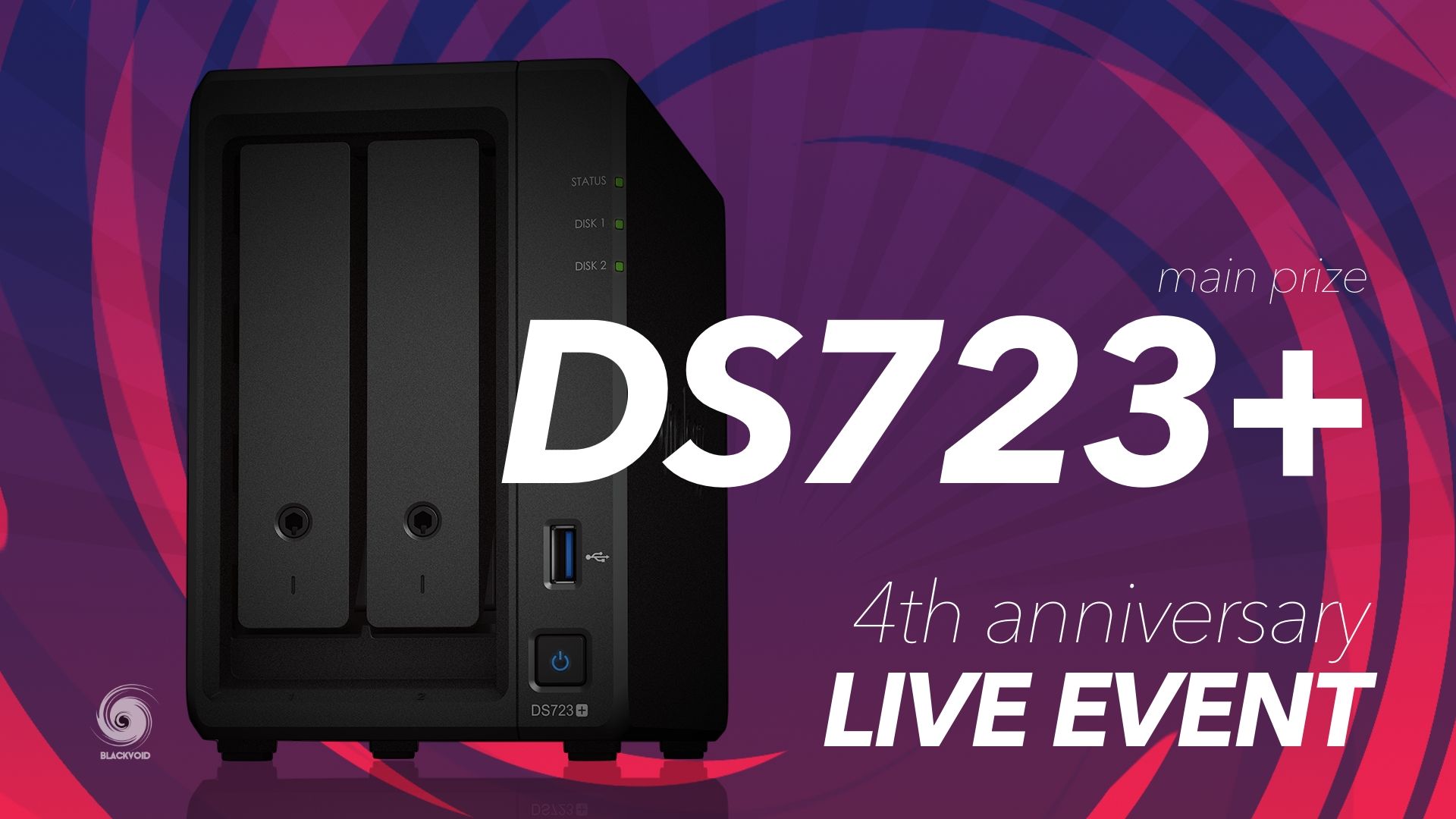 This year's main prize is a brand new DS723+ 2-bay NAS!
All of you that are following the Synology scene, know that this model has just been released in January of 2023, so in terms of getting a brand new model, you can't get a better and more "fresh" 2-bay model.
If you are unfamiliar with this device I have done a review just about as it was expected to launch, and you can read a full review here: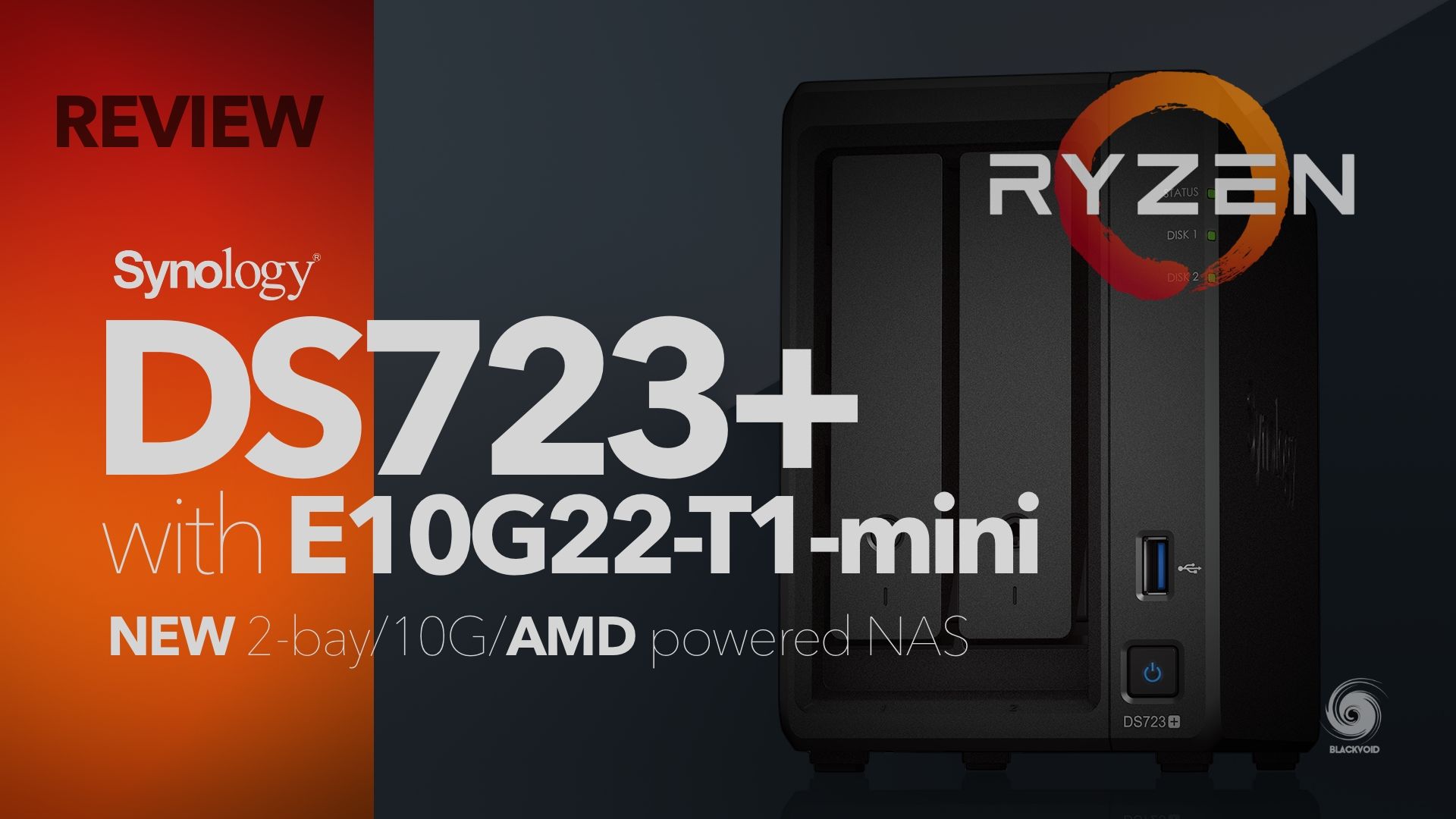 The DS723+ is a proper machine that in its compact design has a lot to offer. With expandable memory (up to 32GB), two M.2 NVMe slots for both cache and user-accessible volumes, and an optional 10G network connectivity (1st model that supports it!), there is little this device can't do.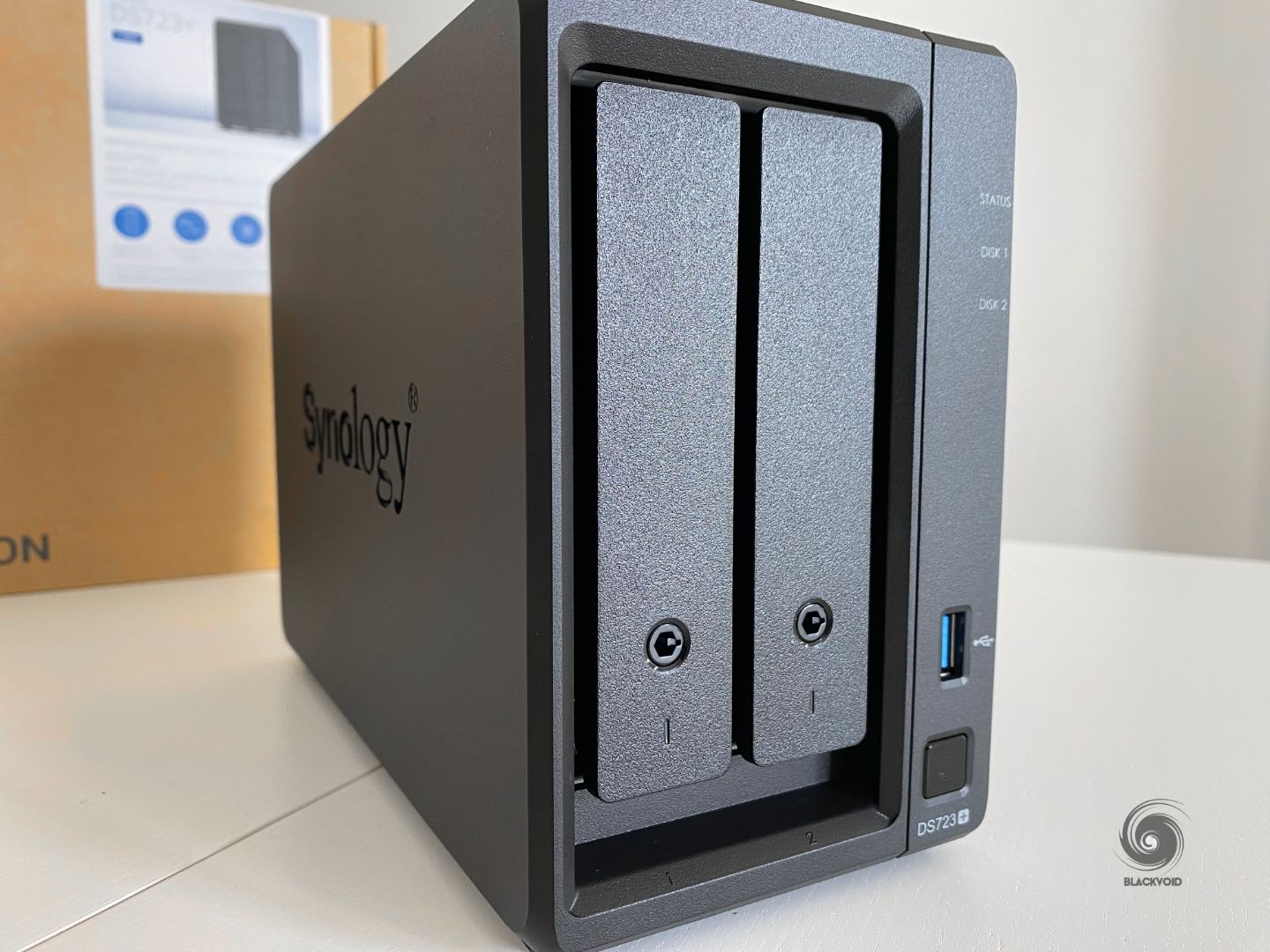 I do hope that you will find this device worth your time to participate in this giveaway, but in case you do not win it, there are a few more prizes to collect!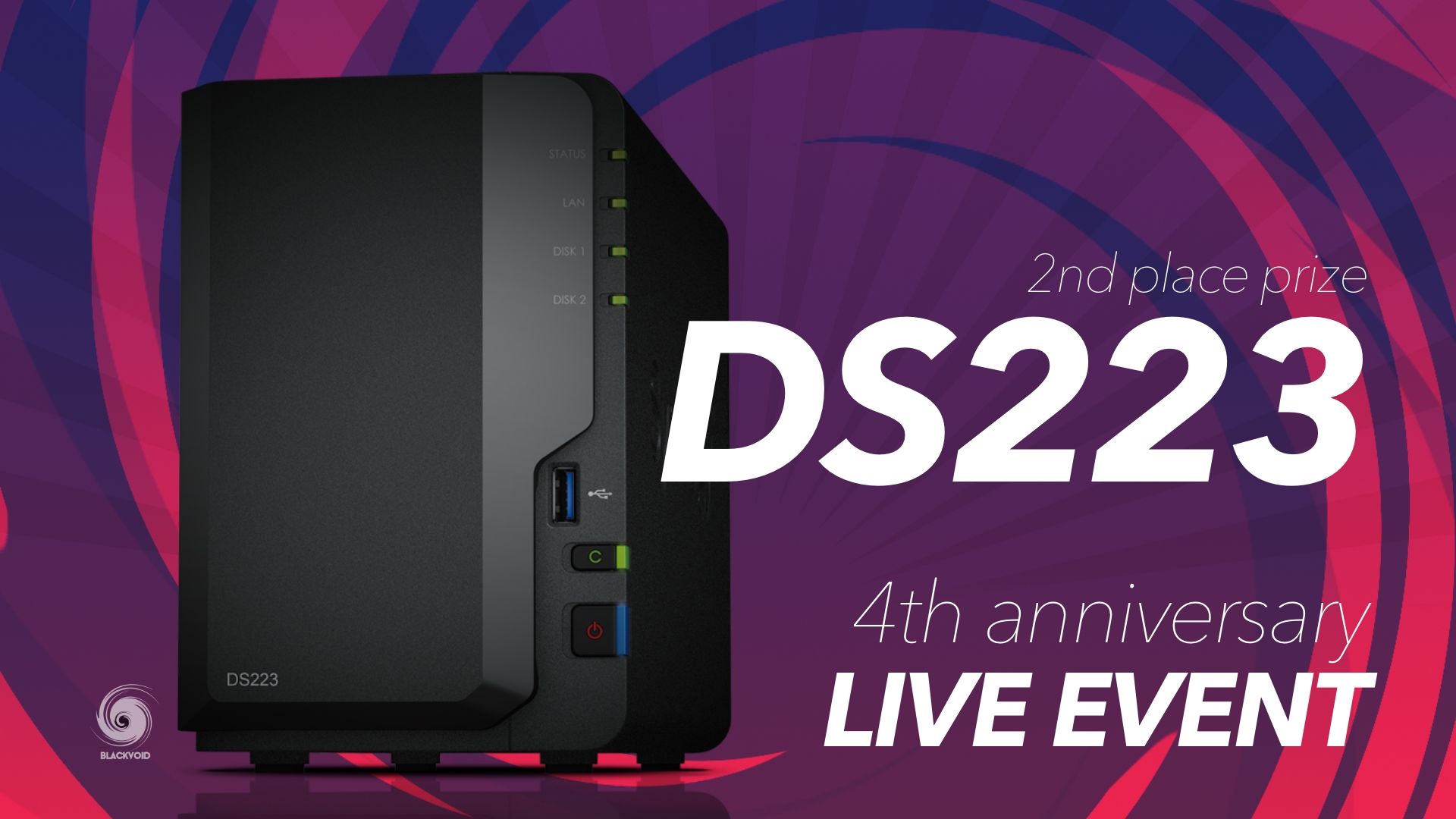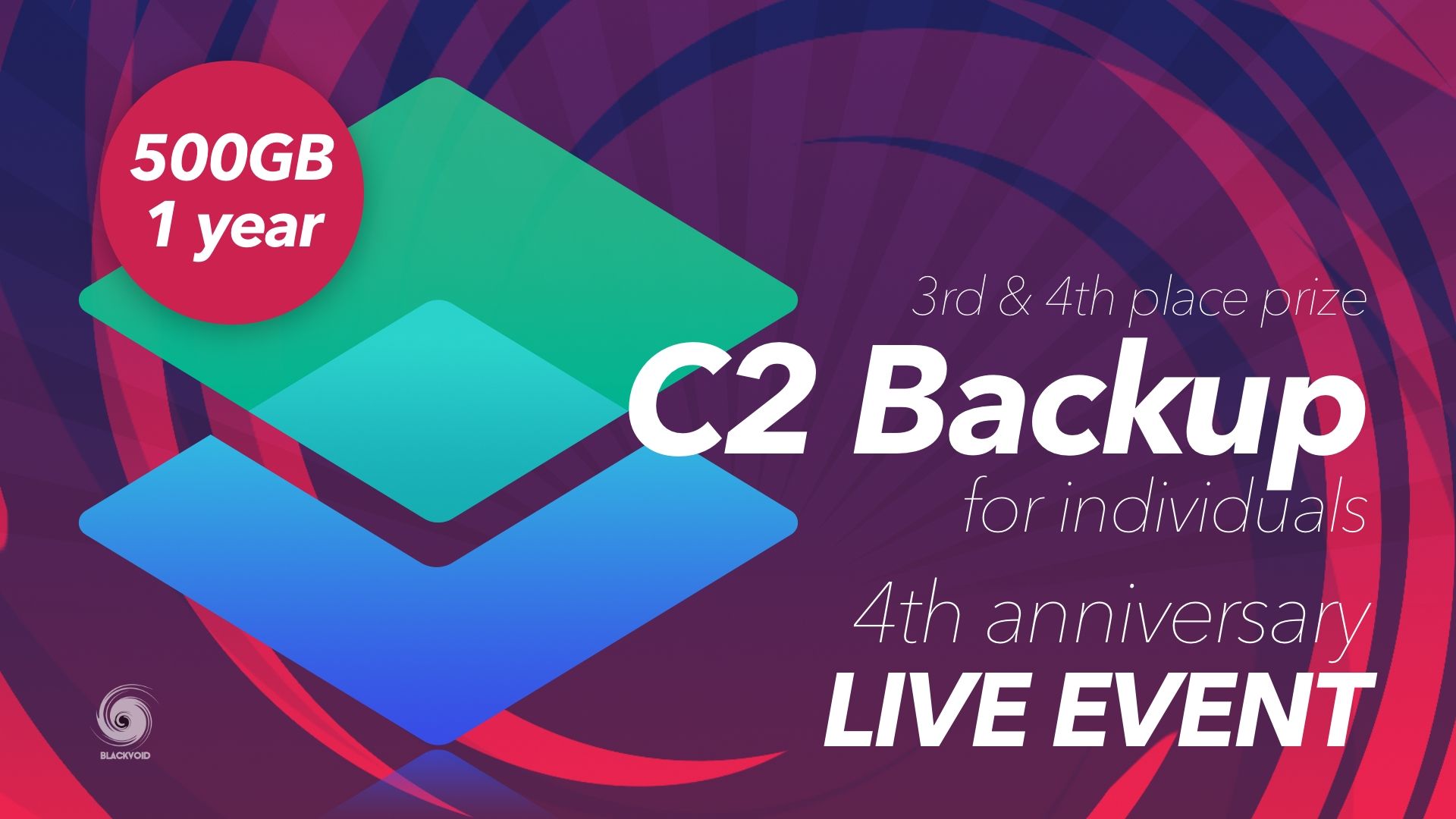 You can get more details on both the DS223 and the C2 Backup by reading their articles.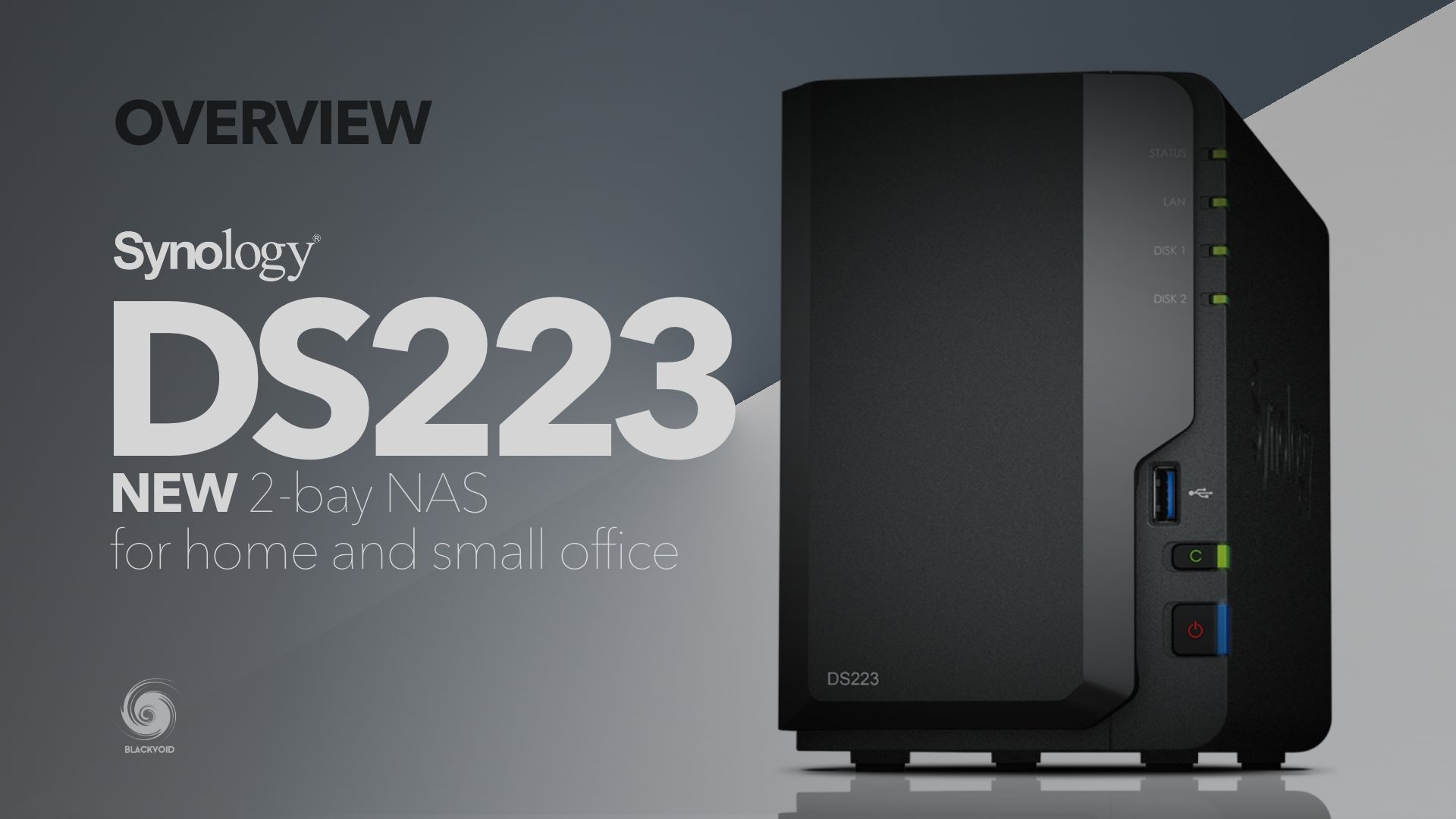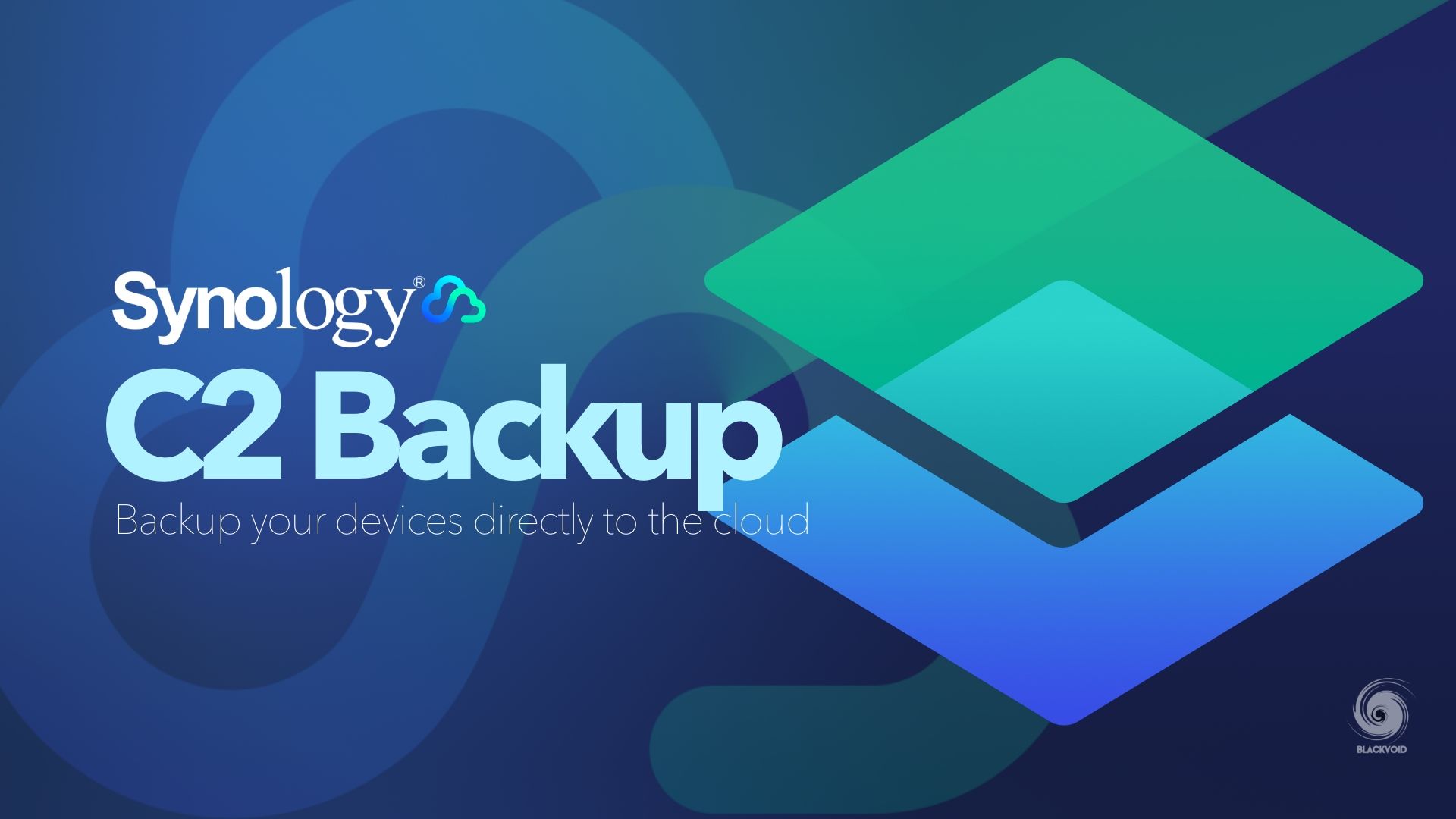 Giveaway rules
To participate in this giveaway here are the rules:
This giveaway will be active from March 1st (00:00 CEST) till March 26th, 2023 (23:59 CEST).
At the bottom of this article, you will find the comment section, register with a valid email account (it will be used to contact you in case you win)
Comment as a registered user and tell me how you keep your data safe so far, as well as how you see this device being beneficial for you. Note that comments on this article alone will be part of the giveaway! Only members that have made a valid comment can attend the ZOOM live event! If you have not made a comment and have joined the event you will not qualify to win!
That's it! You are in!
🗒️
NOTE: Empty comments, or "+1", "Me PLS!!!" will not be taken into consideration. Please make an effort to comment as step 2 instructed. Also, make sure not to double-post. Once you are ready to post, click ONCE and wait for the comment to appear. Sometimes it can take 1sec longer for your comment to become visible.
🗒️
NOTE: the email addresses that are part of the registration in the comment section will not be used for any other activity other than contacting the winner of this giveaway (and the winner alone). Blackvoid will not sell, exploit or send newsletters, digest emails or perform any similar activities using the registered email addresses.
Announcing the winner
Any comments made after March 26th will not be taken into consideration as part of the giveaway.
Unlike the previous years, this time around the winners will be announced as part of a LIVE event that will be held on the 31st of March at 7 PM (CEST time) via ZOOM. The details for the meeting are as follows:
Join Zoom Meeting
https://us05web.zoom.us/j/84053387627?pwd=RnBmSUZwT0p4eEJPaWNMRWRpZG9Fdz09
Meeting ID: 840 5338 7627
Passcode: A5bxv3
The winner will be picked from the list of participants (those that have registered and commented on this article as stated in the rules) using the wheelofnames.com site for all the prizes!
Regardless if the winner is part of the live event or not, she or he will be contacted via [email protected] email address to exchange the needed information in order to receive the prize.
📢
NOTE: Live event attendance is mandatory in order to get the main prize but in case you do not have time to participate, you will still be able to win the prize behind door number 2! You need to have a valid comment in the article in order to qualify! Those that join but do not have a comment on the article will be removed before the event starts! Keep in mind that the number of zoom slots is limited to 100. First, come first serve rule applies!
📢
Please use your registered blackvoid.club name as part of the ZOOM call for easier identification!
Considering that the main prize has a condition of attendance if the chosen winner is not on the ZOOM call, another will be picked until a valid participant is selected.
Another prize will go to the next random winner regardless if she or he is on the actual ZOOM call. The winner will have 48h to respond and send her/his contact information needed for the successful delivery of this prize. If the winner will not respond within 48h, another winner will be chosen and given another 48h to respond (outside of the ZOOM call).
The official, written public announcement of the giveaway winners will be posted after all have replied back as an update in this current article at the top.
I wish you all good luck and hope you will be interested in this year's prize. Thank you in advance for participating and for your visit!
---
P.S. - Along with this giveaway there is an ongoing 50% discount offer for the first 3 months on an XS+ subscription here on the site! Use the link to activate it, and thank you for your support!