While Synology as a brand is usually recognized as one of the leading NAS brands in the world, along with a very extensive portfolio of those devices, they also have several other categories that have some powerful solutions.
One of those is their surveillance category covering both hardware and software products.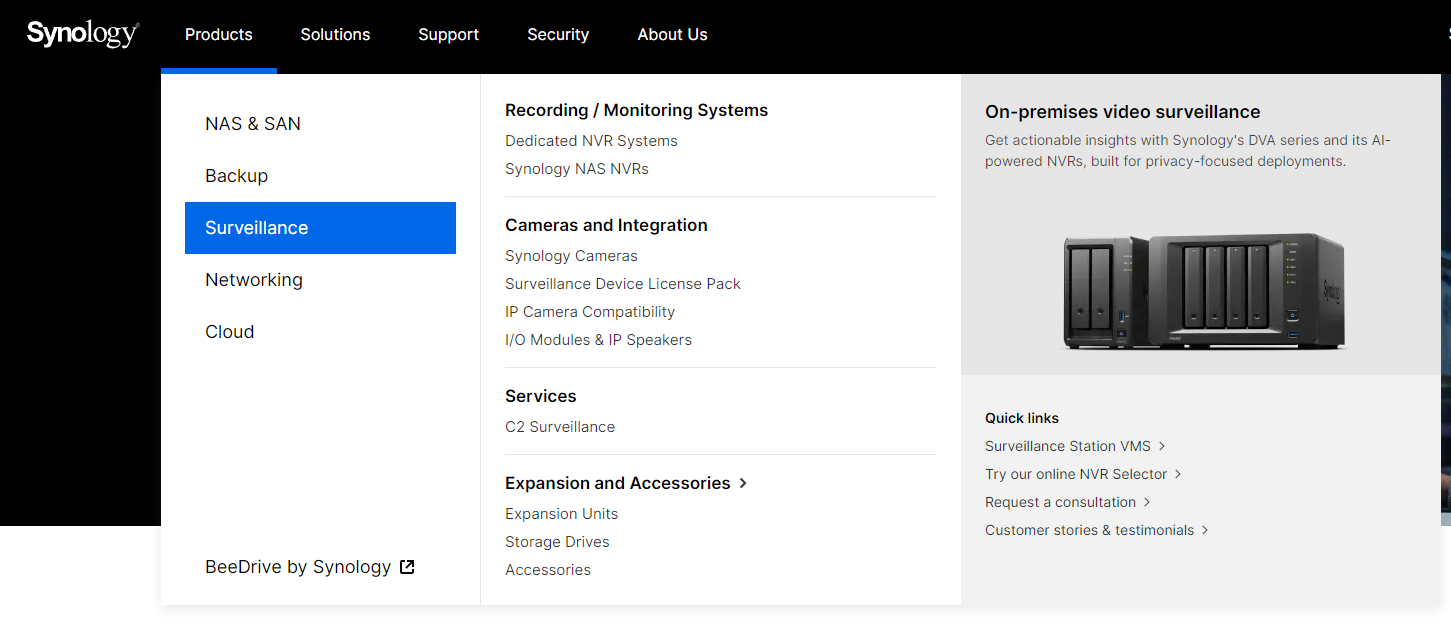 Let's see one of the top reasons why many businesses as well as individuals choose the Synology system as their surveillance platform of choice.

All-in-one surveillance system
As already mentioned, Synology has been present on the market with their all-in-one surveillance platform for many years and this is for sure one of the top reasons customers choose it over competition in the same price range.
Speaking about price, it is important to note here that many users choose the Synology NAS lineup as their surveillance host because with that they get all the other benefits of Synology's DSM operating system, saving money in the process. With a functional NAS, surveillance can be one of the primary services but it also gives the user the opportunity to use many other features of the DSM and its packages.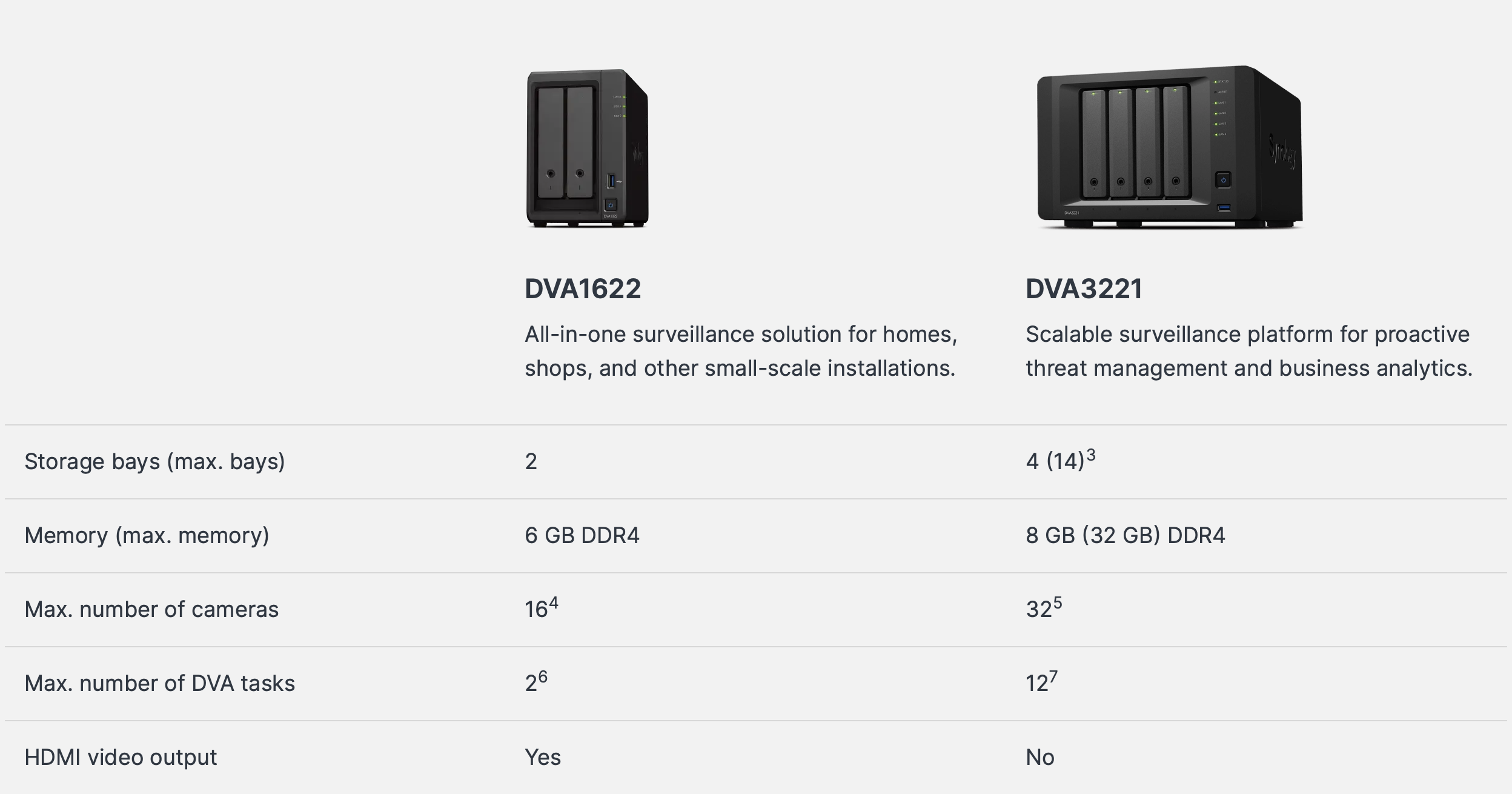 While on the subject of the surveillance aspect and an all-in-one for that matter, Synology offers both hardware devices, disks, and cameras (including support for 3rd party ones), as well the operating system and surveillance software for a full turn-key solution in a single box.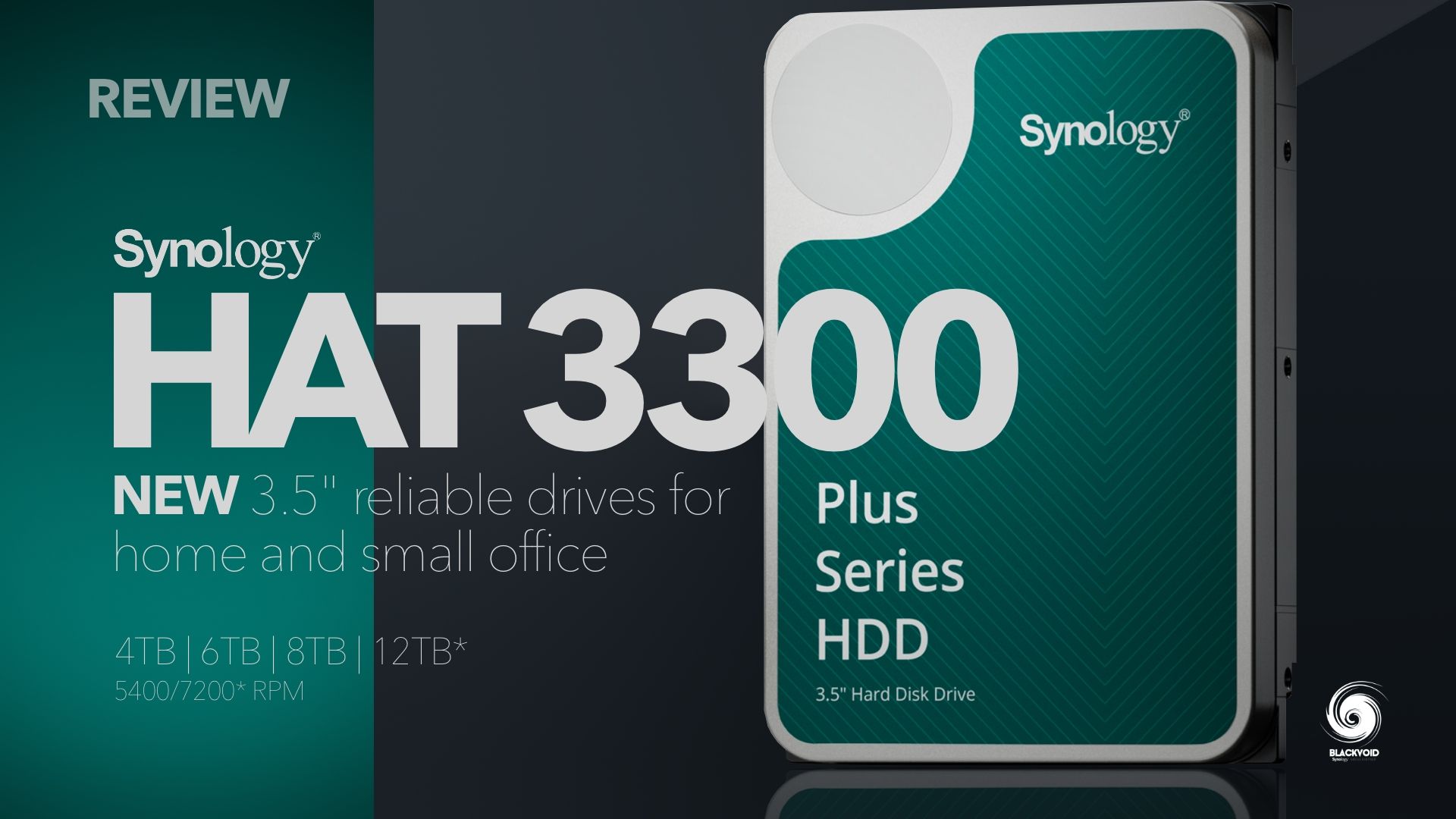 The best part about this system is its fast deployment and multi-platform support, be it desktop browser or app, as well as mobile platforms, for monitoring on the go.

Surveillance Station
While hardware is an extremely important aspect of any surveillance system, its software has at least the same amount of weight if not more. That is why Synology has invested a lot of time and R&D into making its Surveillance Station platform as best as possible.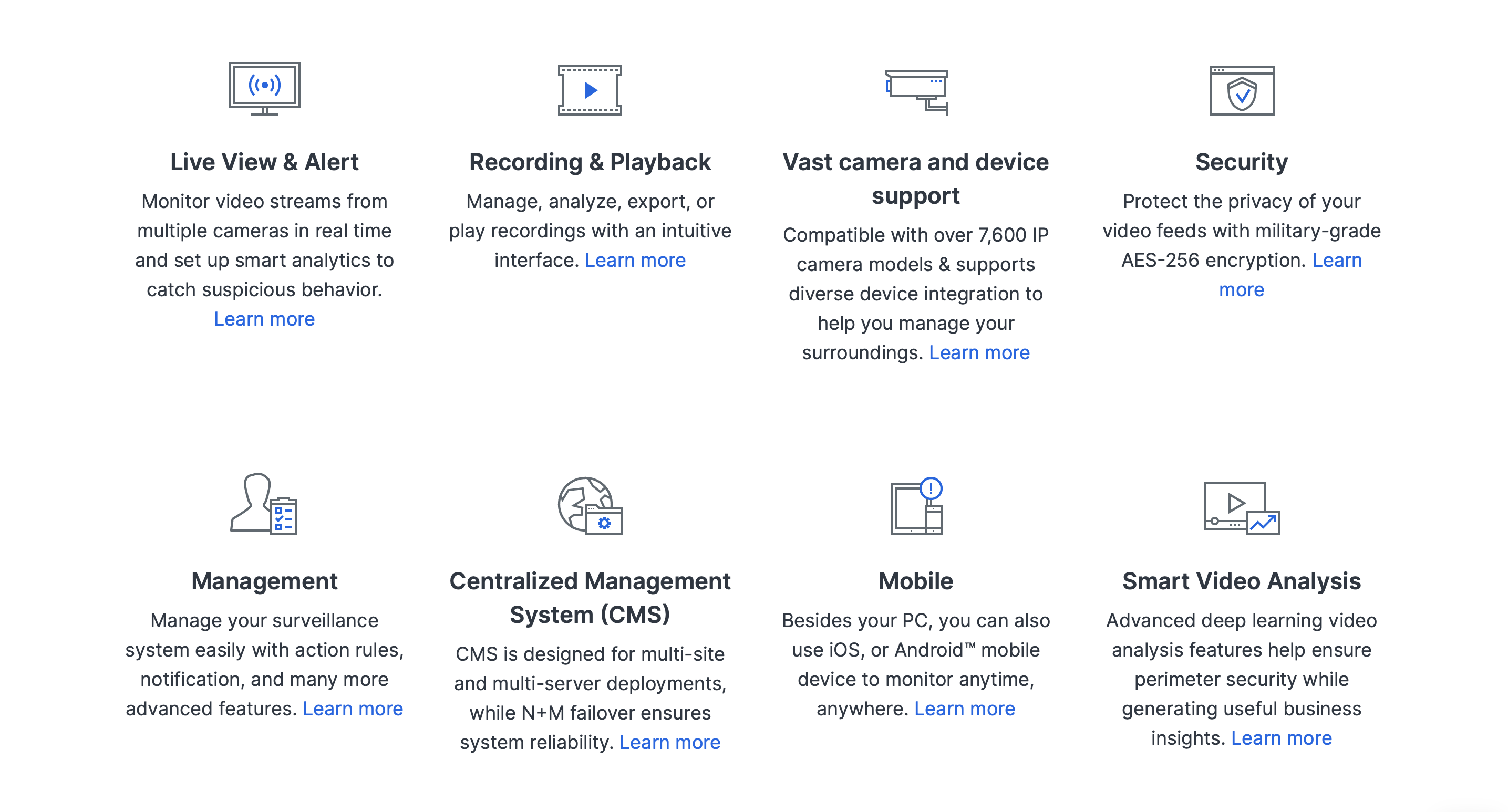 Protect your business, home, and other environments with reliable, intuitive Surveillance Station, delivering intelligent monitoring and video management tools to safeguard your valuable assets.
In the current version 9.1, there are so many features that it would be best to read up on the linked articles to get a better understanding of what the SVS is capable of.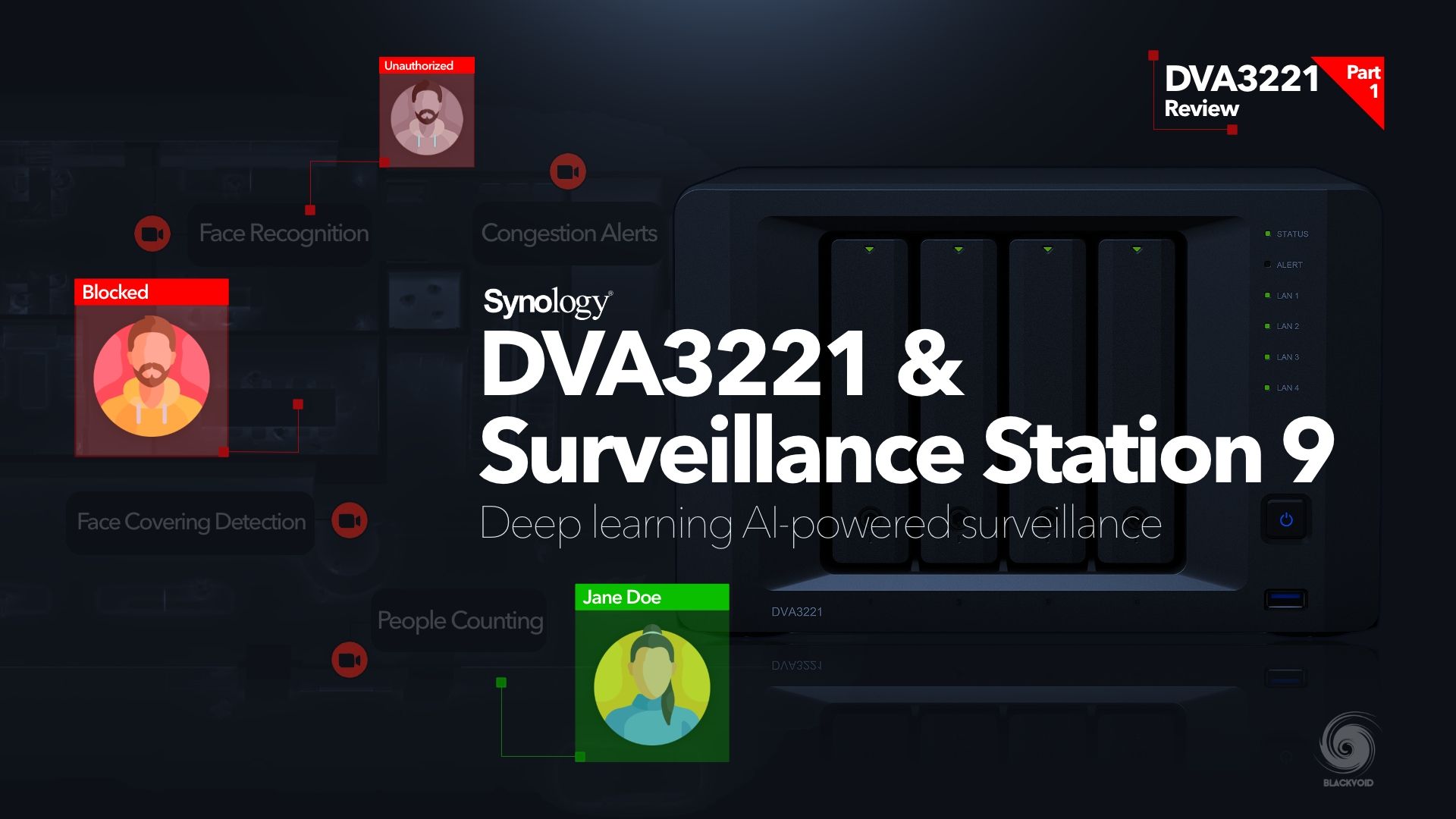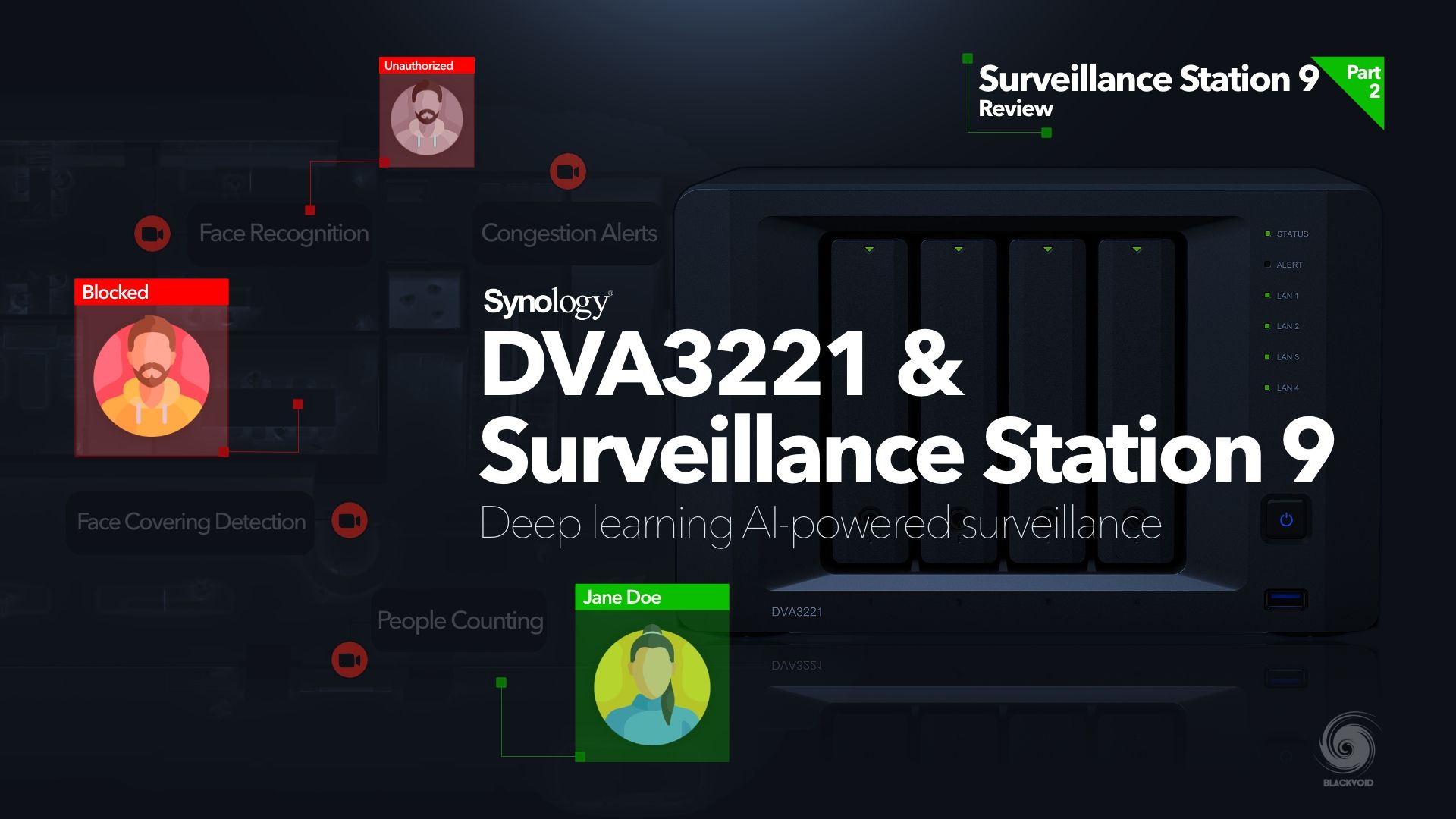 The strongest point that SVS has going for it apart from all of its features is also support of over 8300+ cameras across 140 brands meaning that it will be really hard not to find a supported model that can work with this platform.

Synology cameras

"...The BC500 and TC500, versatile all-weather bullet and turret cameras for smart surveillance"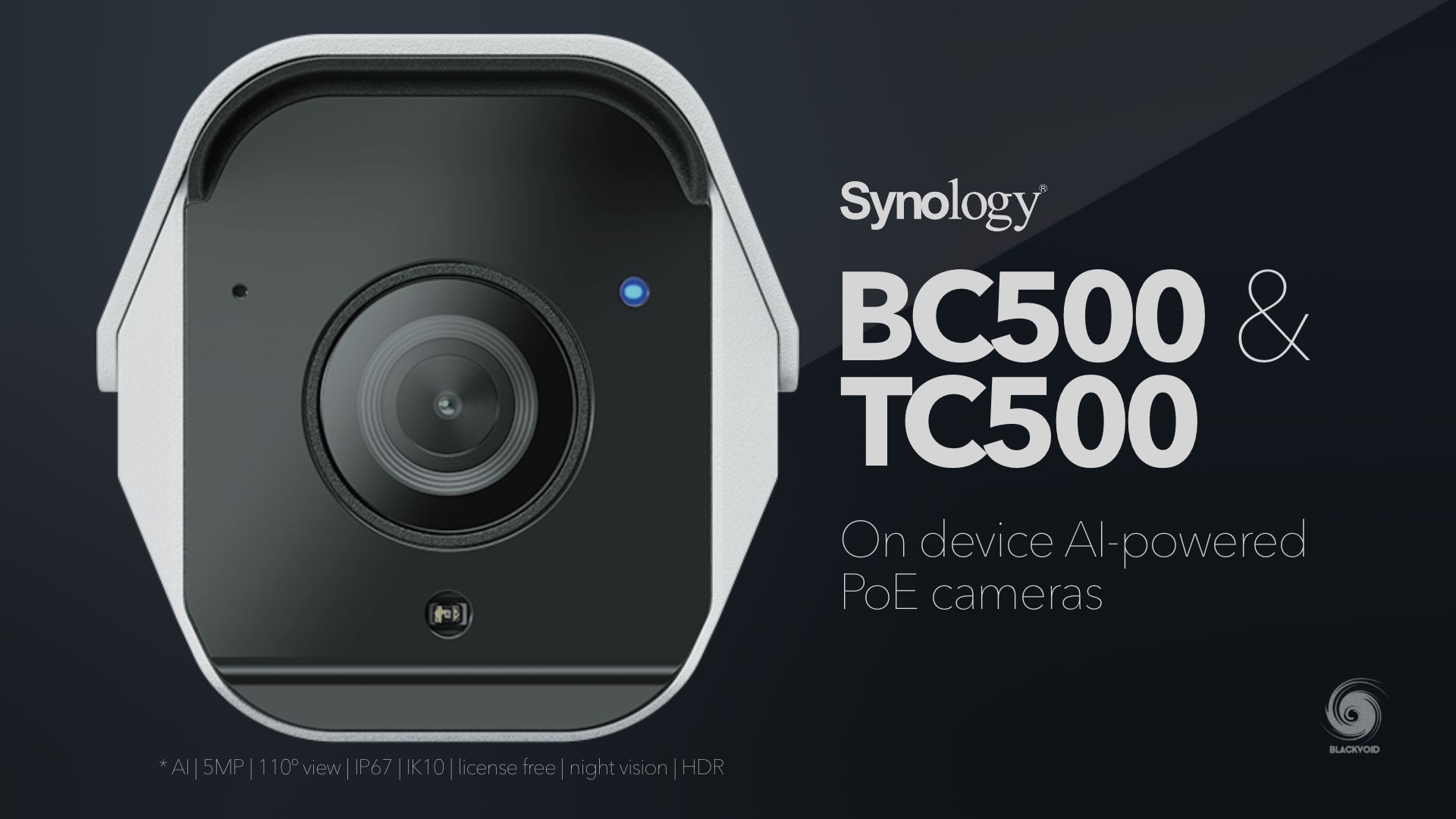 Speaking on the number of supported brands and models of cameras, Synology has also released two new Synology-brand cameras that are fully integrated into the Surveillance Station. These AI-driven PoE models apart from their features also are SVS-license free. This means using these models with the aforementioned DVR units running the Surveillance Station will not count against the number of free licenses.

Reliability and security you can depend on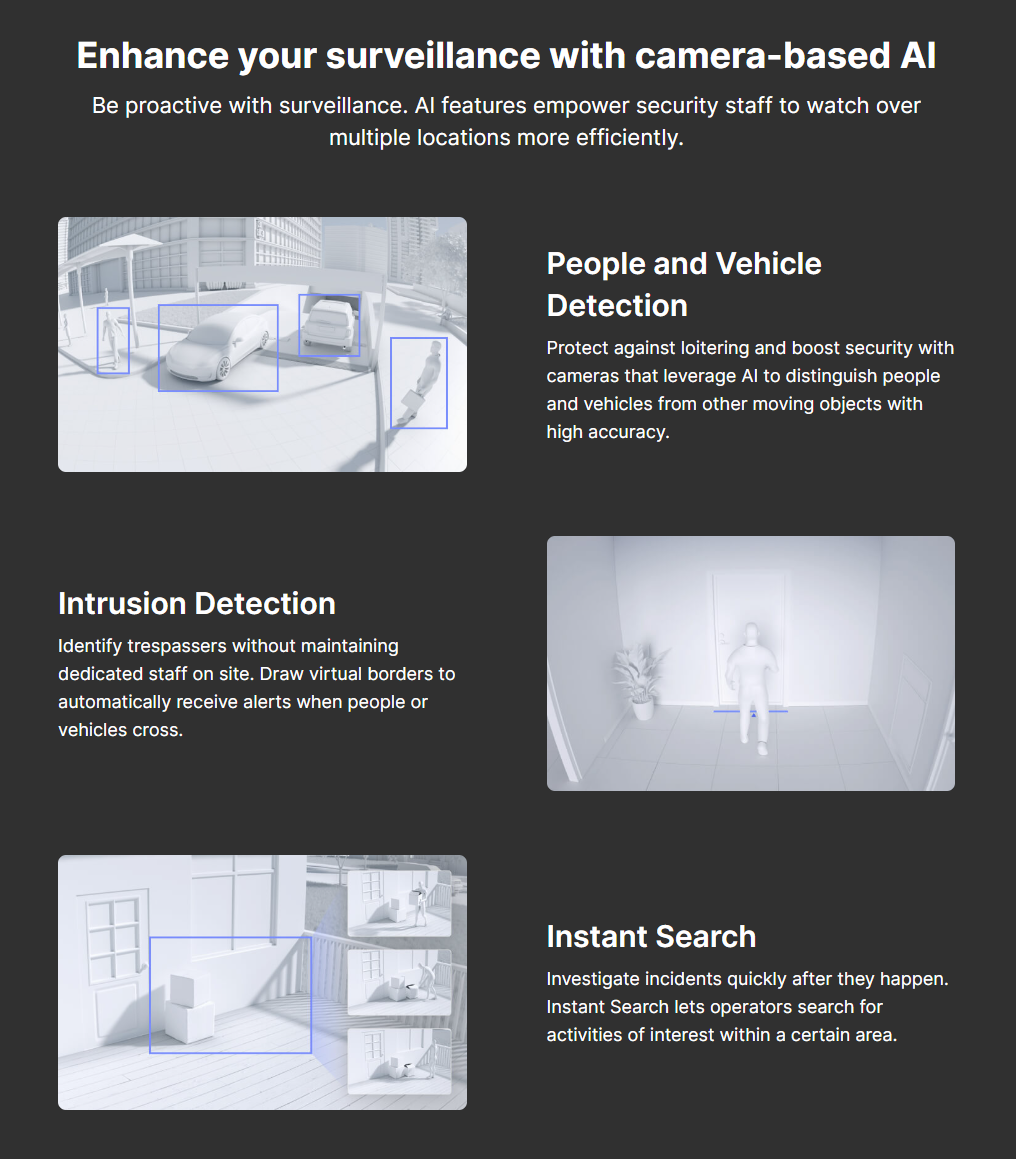 Combining on-camera AI features with Surveillance Station we can unlock some powerful scenarios, like people and vehicles as well as intrusion detection.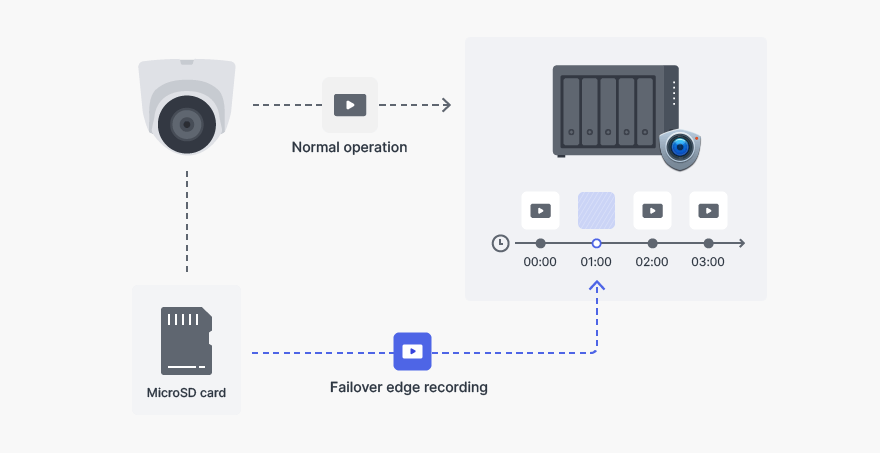 Also, in case of network failure, these cameras can failover to a MicroSD card increasing system reliability and ensuring continuous recording.

AI features
Following along with the Surveillance Station and the new AI cameras, another top point in this whole eco-system would be already mentioned AI features. Combining the surveillance station platform as well as the new Synology cameras we can unlock even more AI-driven features like face recognition or license plate detection.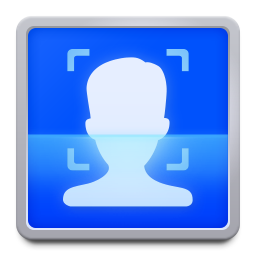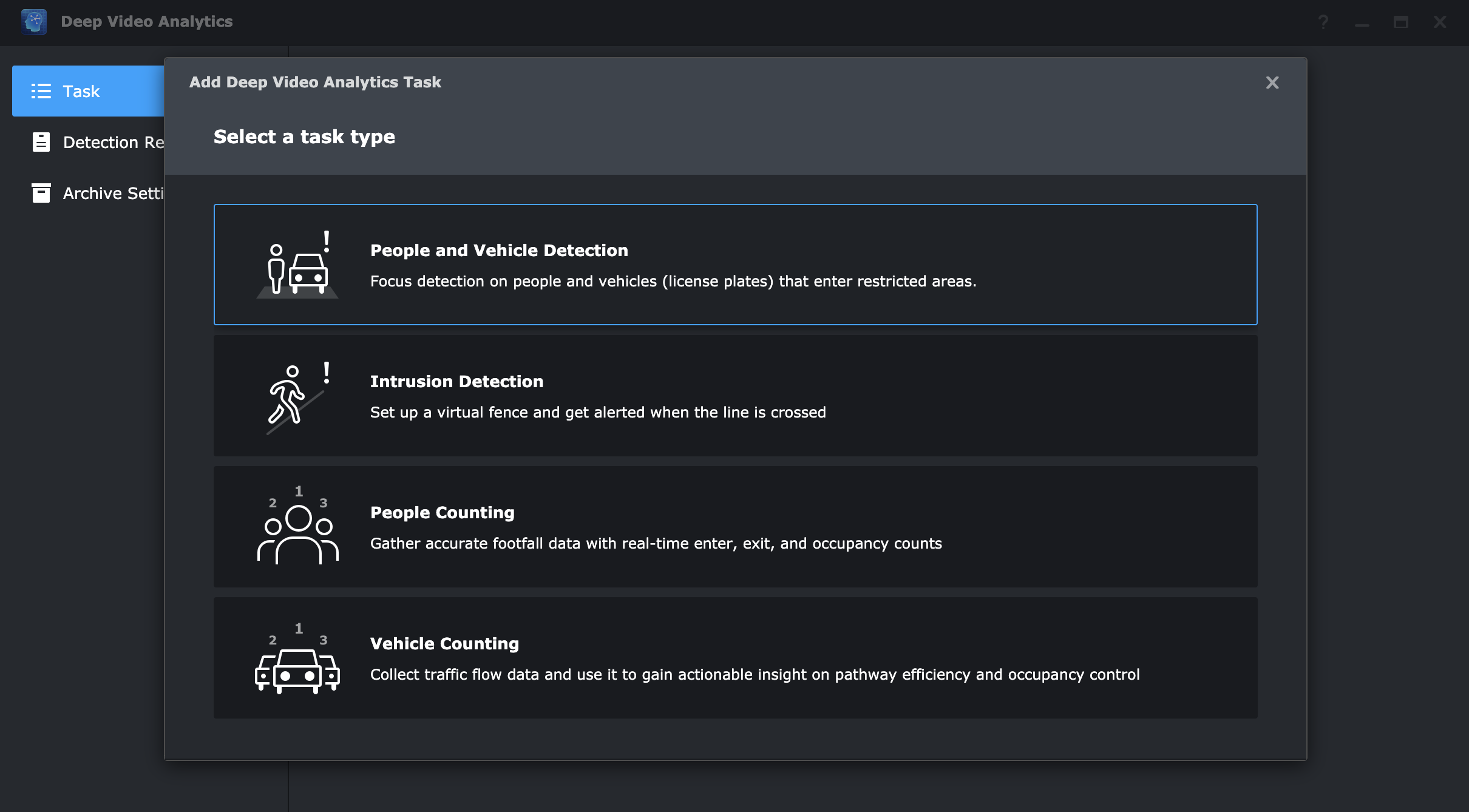 These features enhance surveillance efficiency by creating pre-defined watchlists. When a person on the list is detected, an event notification is sent to alert officials for prompt action. Another use of face detection is executing photo searches within videos to identify persons of interest.
Use Synology Surveillance Station video management system combined with facial recognition tools in schools, businesses, and other industries to improve the overall level of security through a new monitoring method.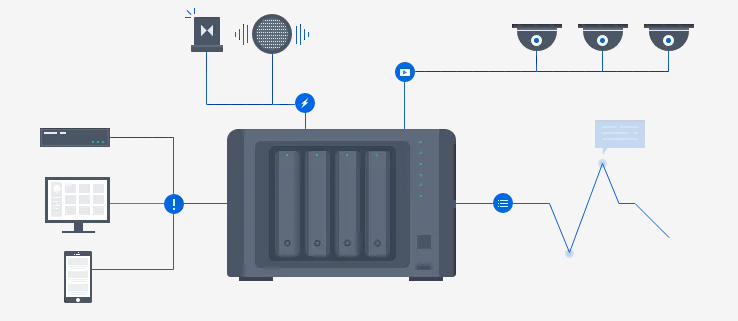 All of these operations can tie into various automation rules and policies that SVS can execute to speed up the process and make it more autonomous. Like unlocking doors upon detection or raising the ramp when a plate is recognized.

Continuity - on-prem meets the cloud
As with any other modern platform today, Synology has also turned to cloud solutions as part of its services, and Surveillance Station can have a direct option to back up to Synology's very own C2 Surveillance cloud service.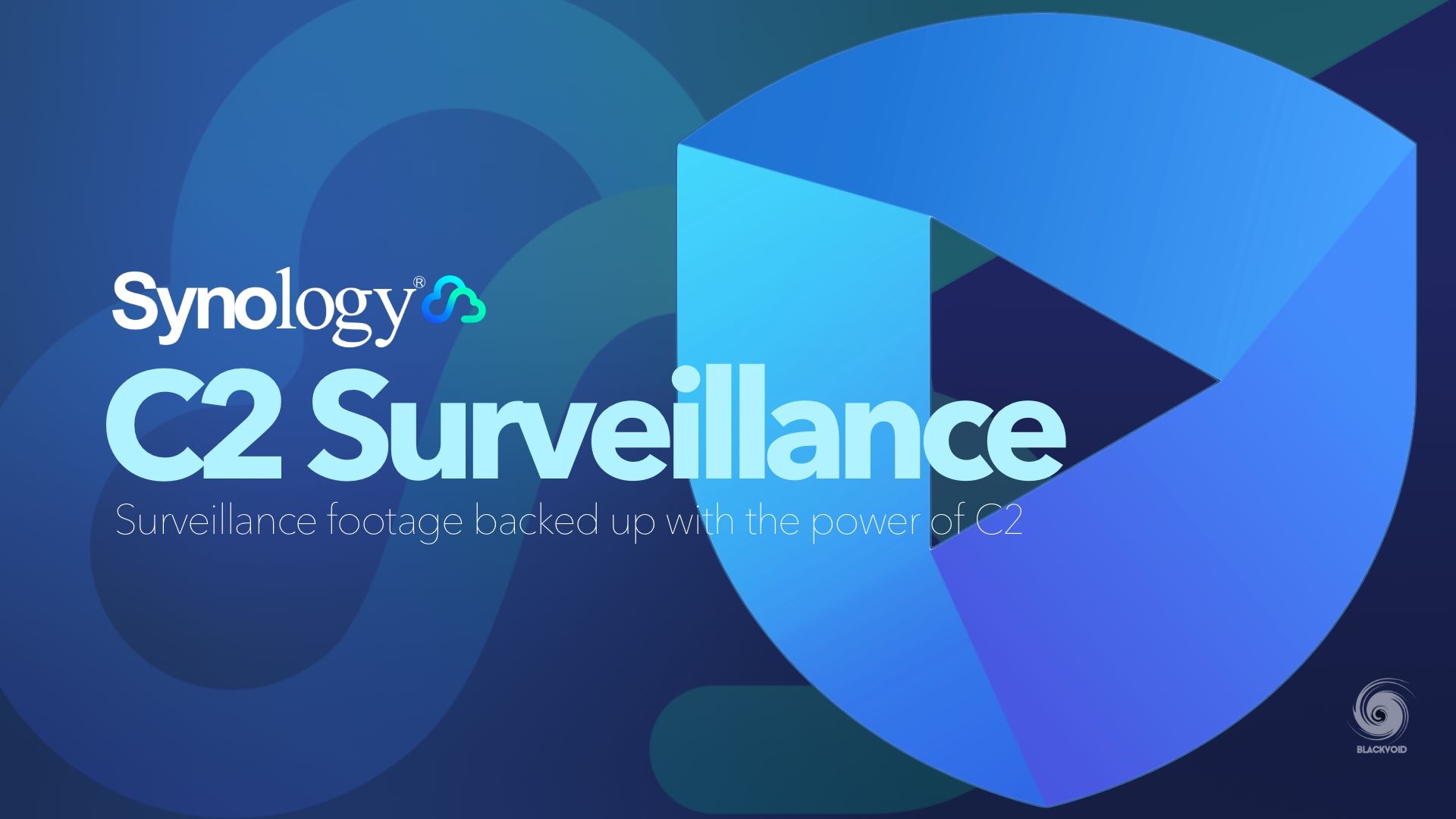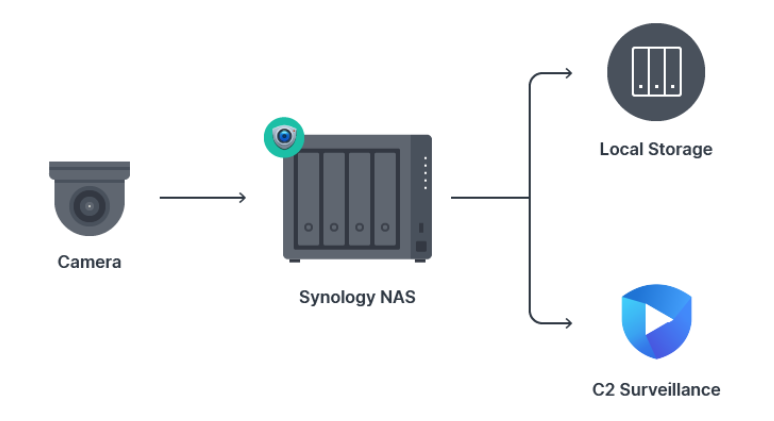 Add an additional layer of protection to your critical footage with C2 Surveillance. In the event your server is stolen or destroyed, your videos will remain accessible in the cloud.
For as low as 10$/y we can save 7 days' worth of content with a daily rotation. This is perfect in case the NAS gets stolen but also to allow for a remote viewing of content while connecting back to the DVR/NAS is not an option.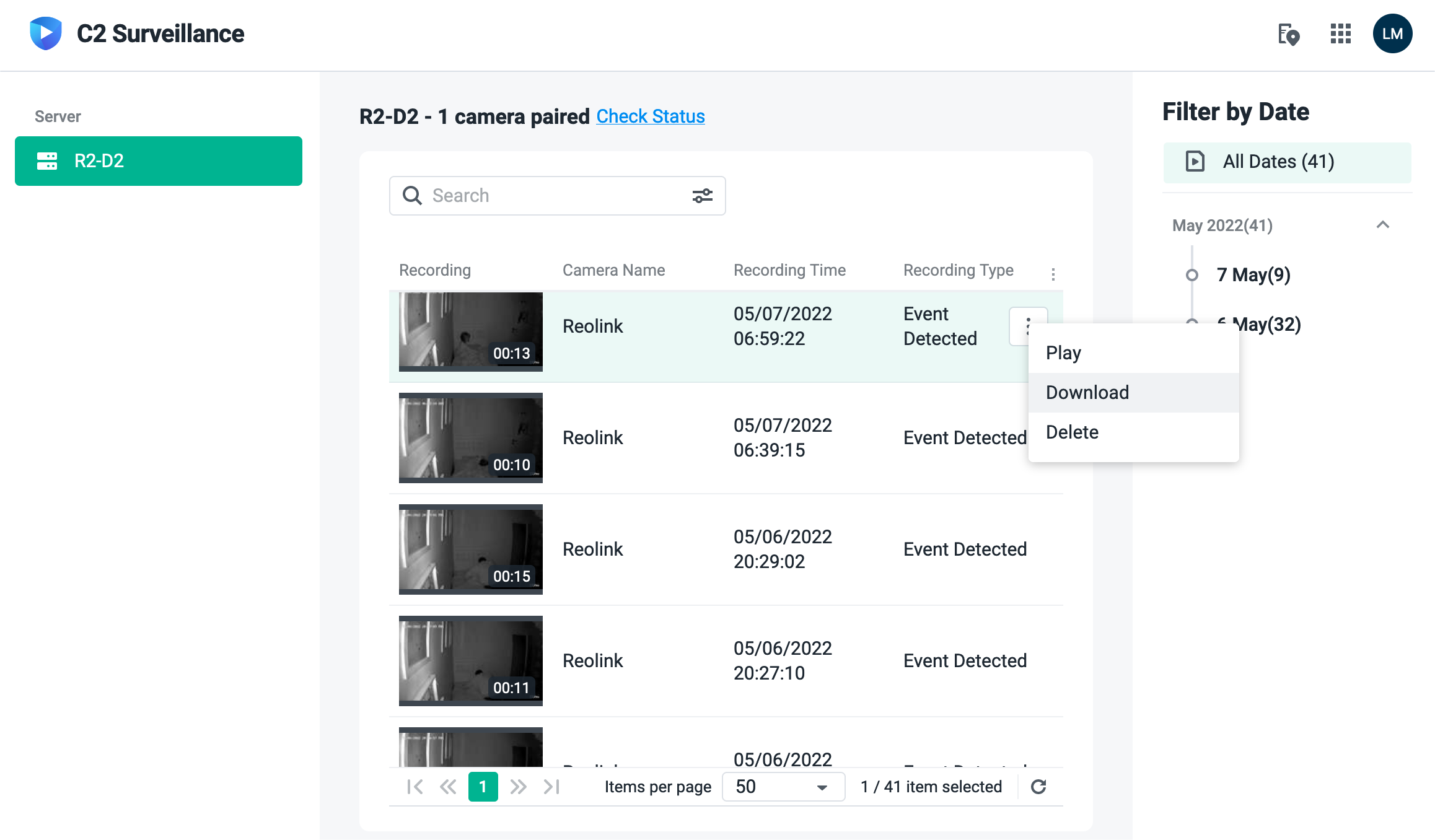 This service while purely optional is also important to note that it can't be used without being connected to a Surveillance Station platform. This means that C2 Surveillance is an exclusive Synology service for Synology surveillance solutions.
Adria Security Summit 2023
Every year Adria Security Summit event happens, and for the past four years, it has been held each year in a different location. Last year the host was Zagreb (Croatia), while this year this conference will be in Ljubljana (Slovenia) on the 25th and the 26th of October.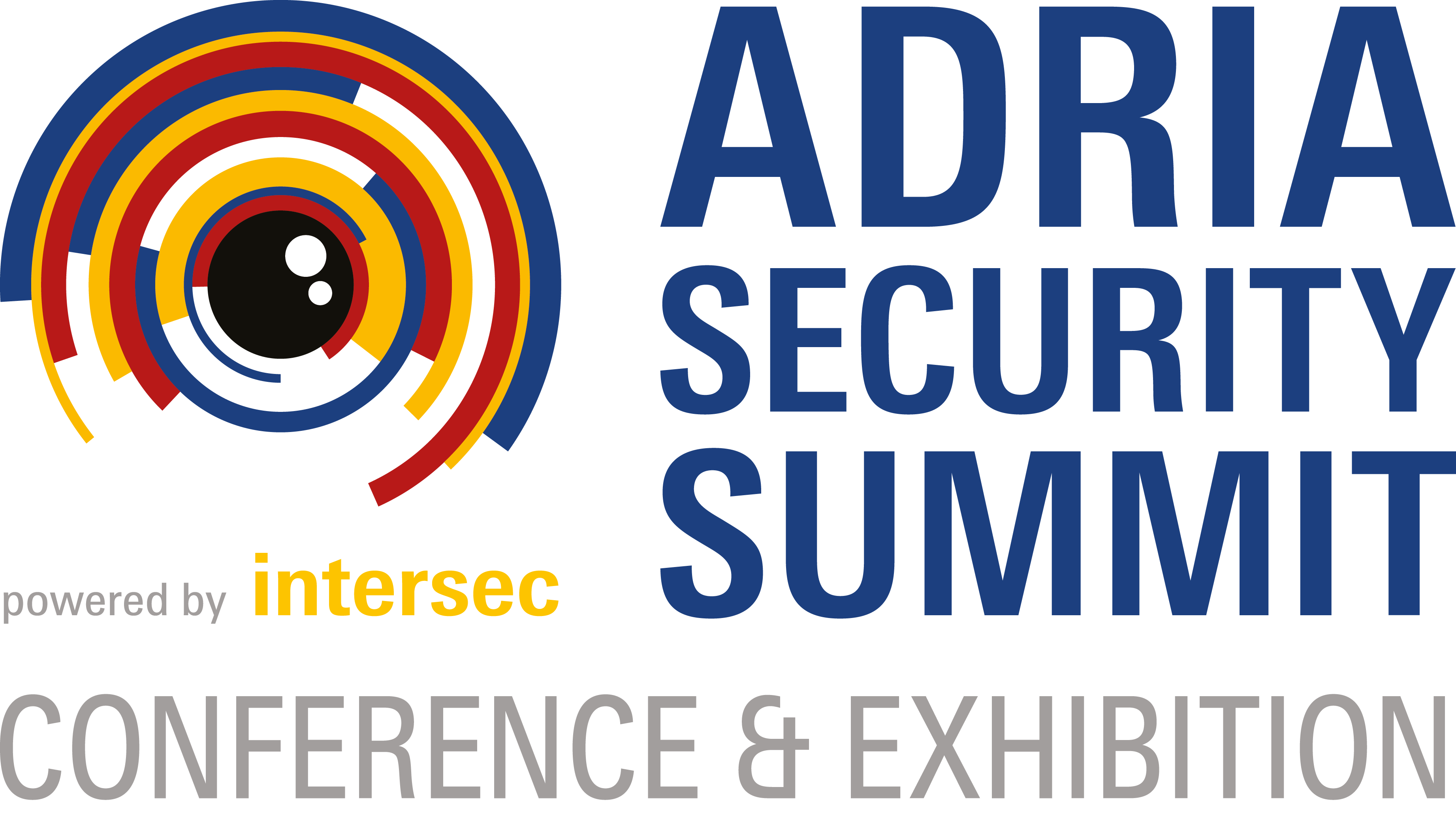 Adria Security Summit Powered by Intersec serves as a platform for exchanging knowledge, discussing important topics, networking, and fostering collaboration among attendees. It fosters change and innovation, sparking new ideas and encouraging attendees to embrace change and adapt to new circumstances.
Synology as a silver sponsor is also attending and if anyone wants to see all the security features, both HW and SW be sure to visit their booth in exhibition hall 2, 17-2.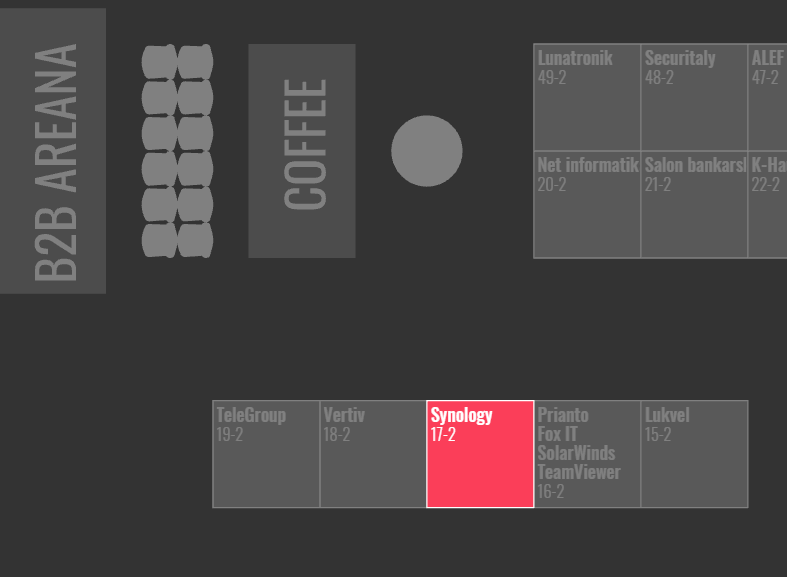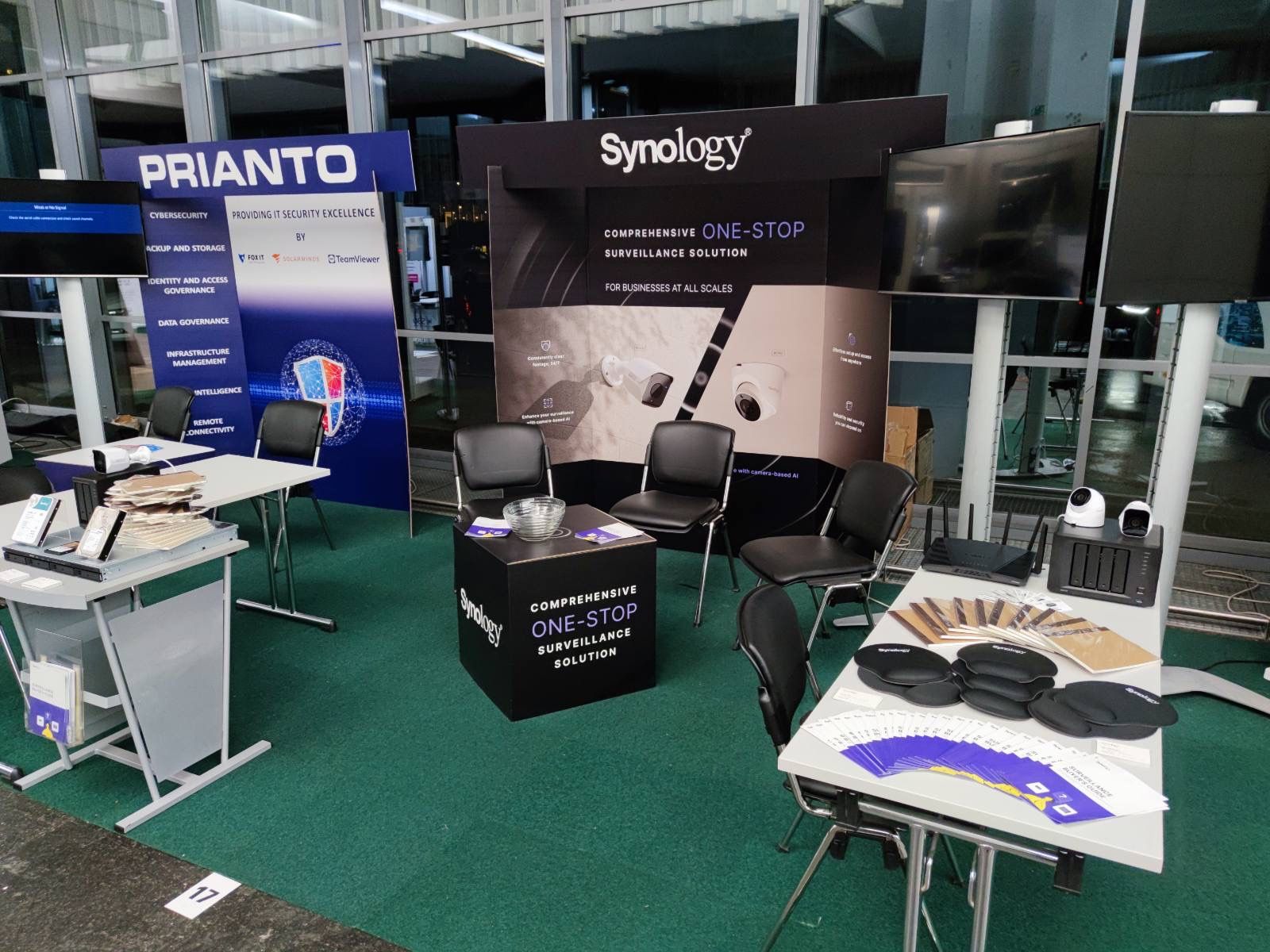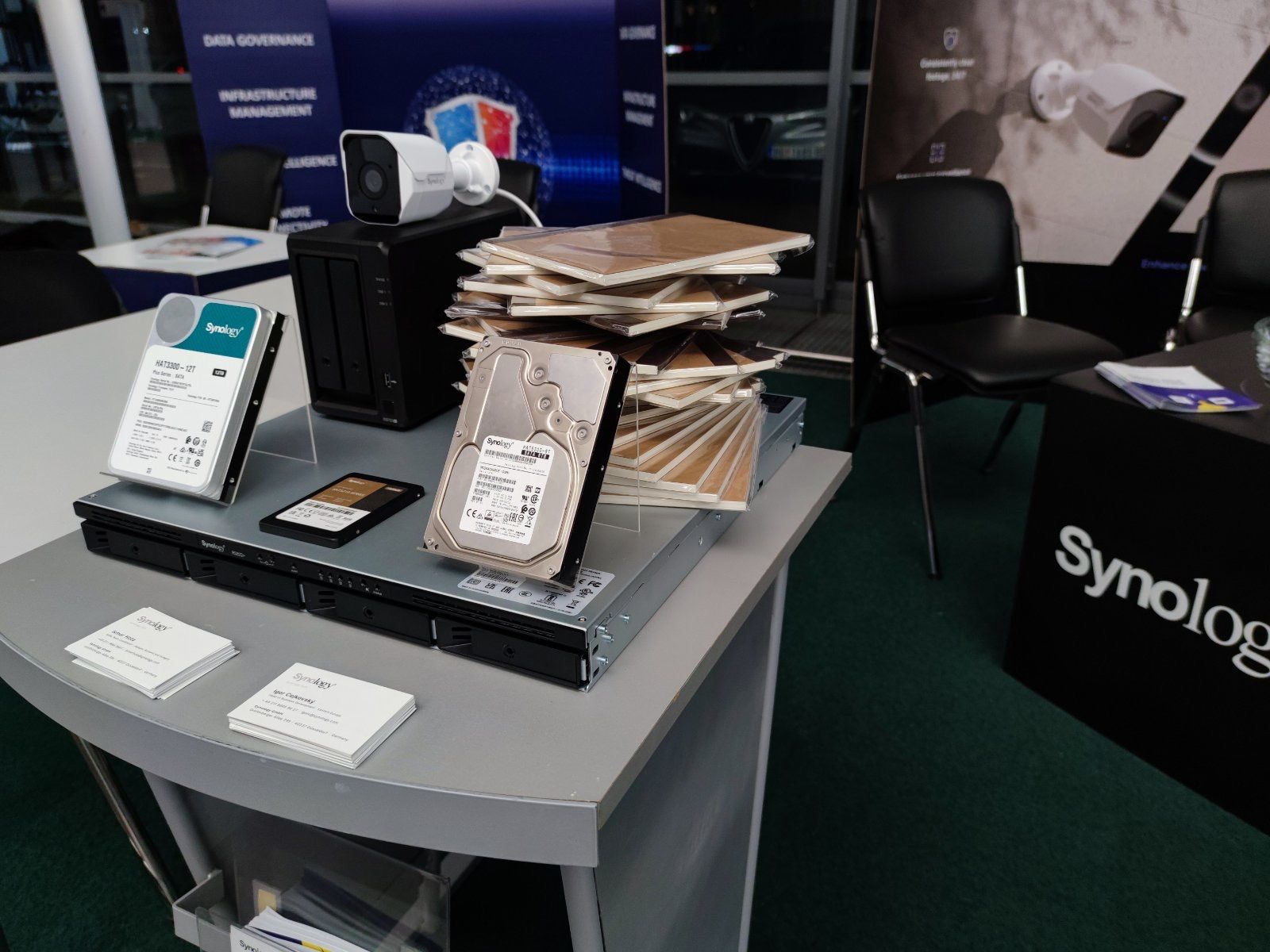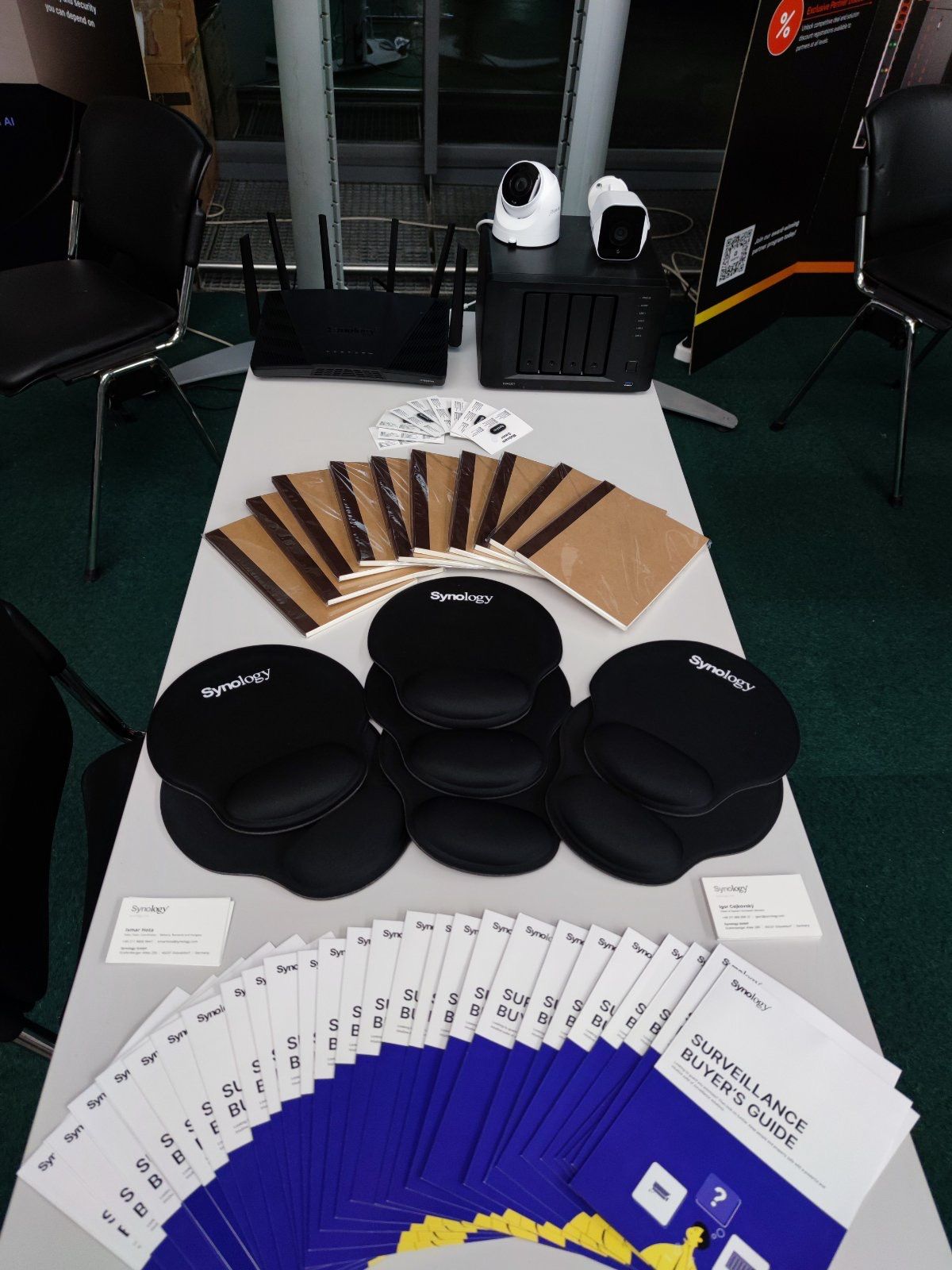 Synology will for sure continue to grow its surveillance platform, and with everything said it will elevate and follow new security standards. Regardless of how small or big anyone's needs are, Synology can meet the demands and requirements while saving money in the process.