Back in Oct of 2022 during the "2023 and beyond" event, Synology has already announced many new things that will come during this year. From DSM 7.2 (currently in beta), a new Scale-Out line of hardware, and on top of it all, new surveillance cameras.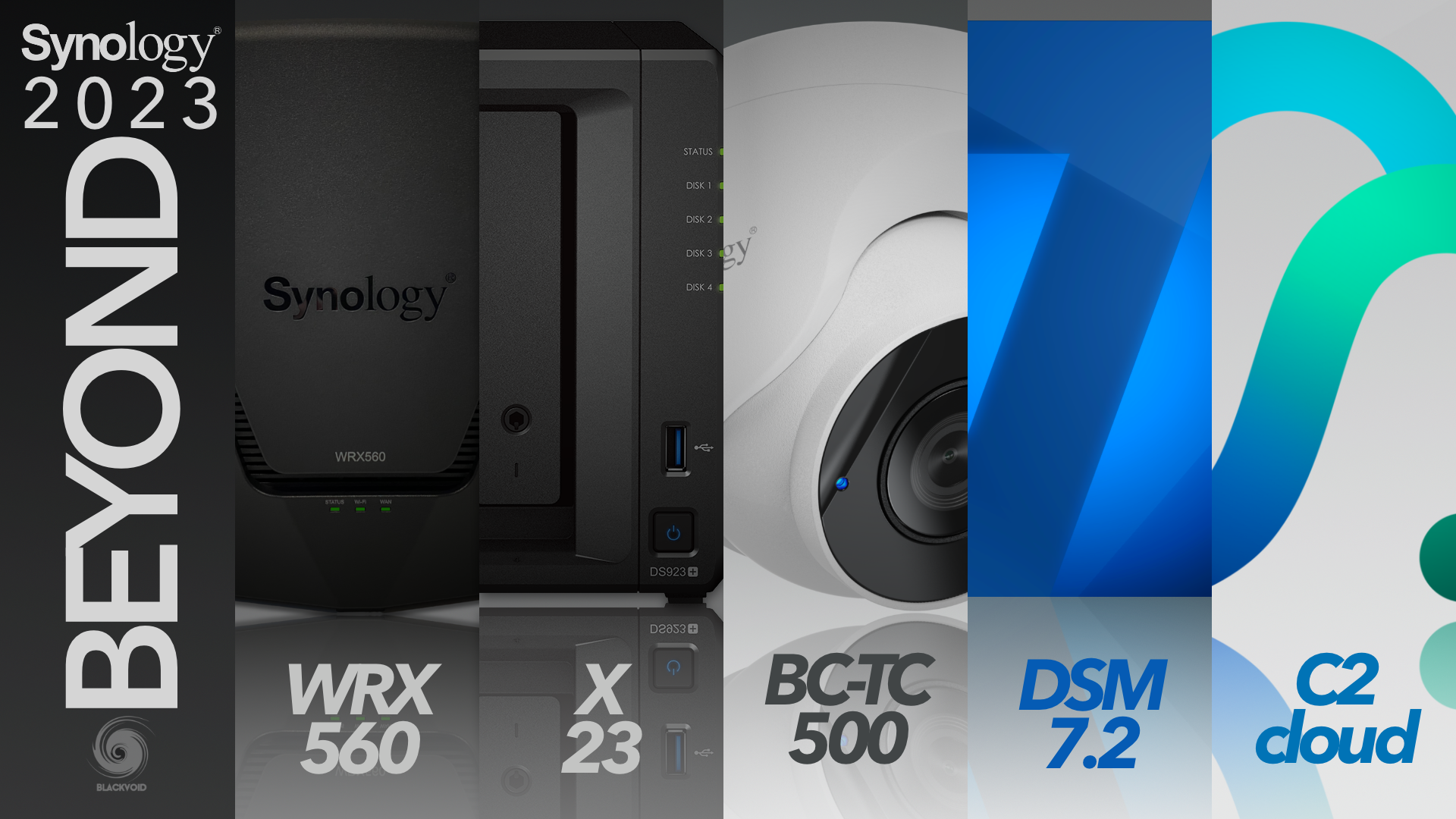 The two models presented were TC500 and BC500. From the limited information, these will be the first two models coming in the first half of 2023, specifically by May. Well, looks like that now we have some more information on these specific models just as they are about to make their official debut.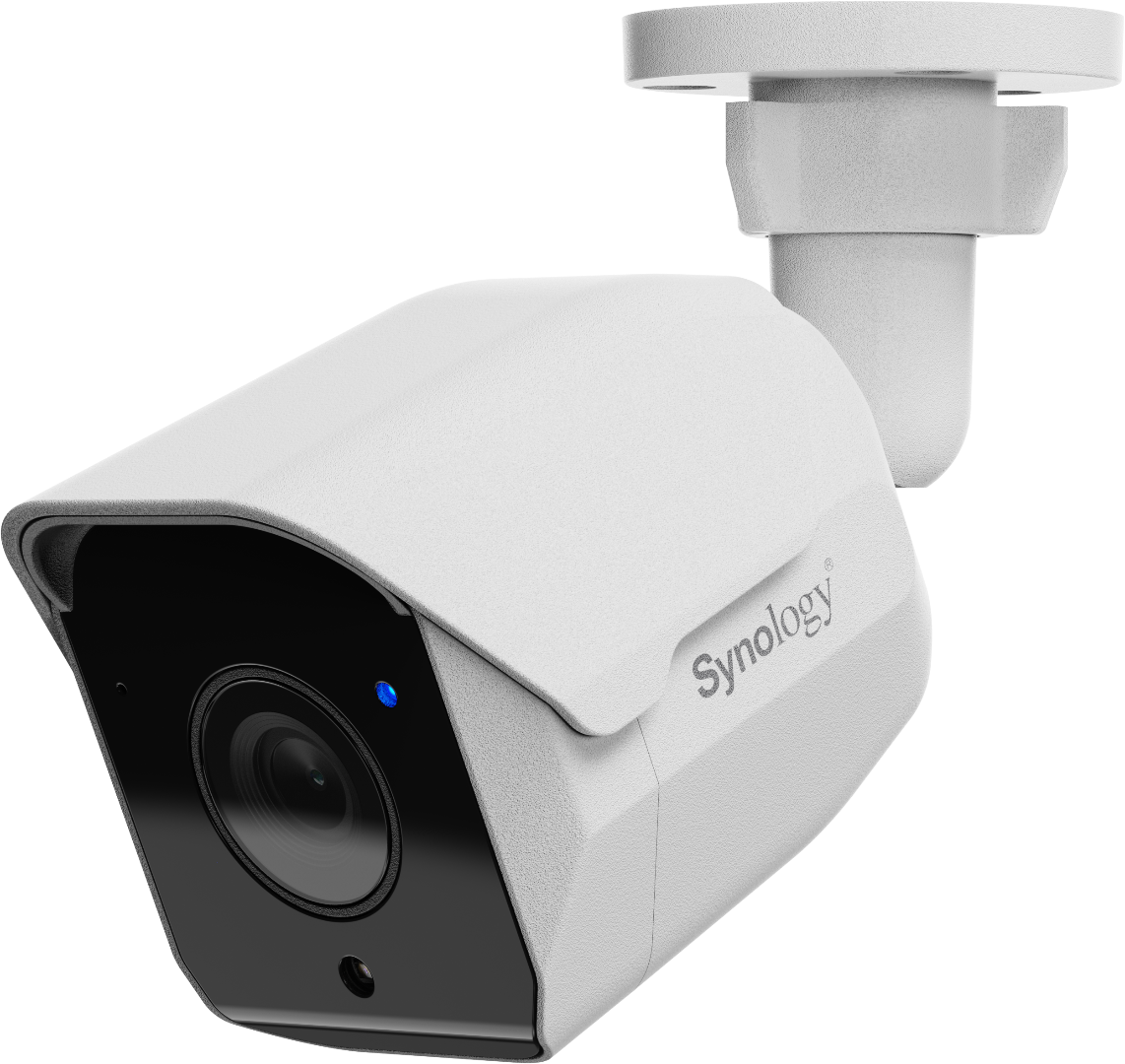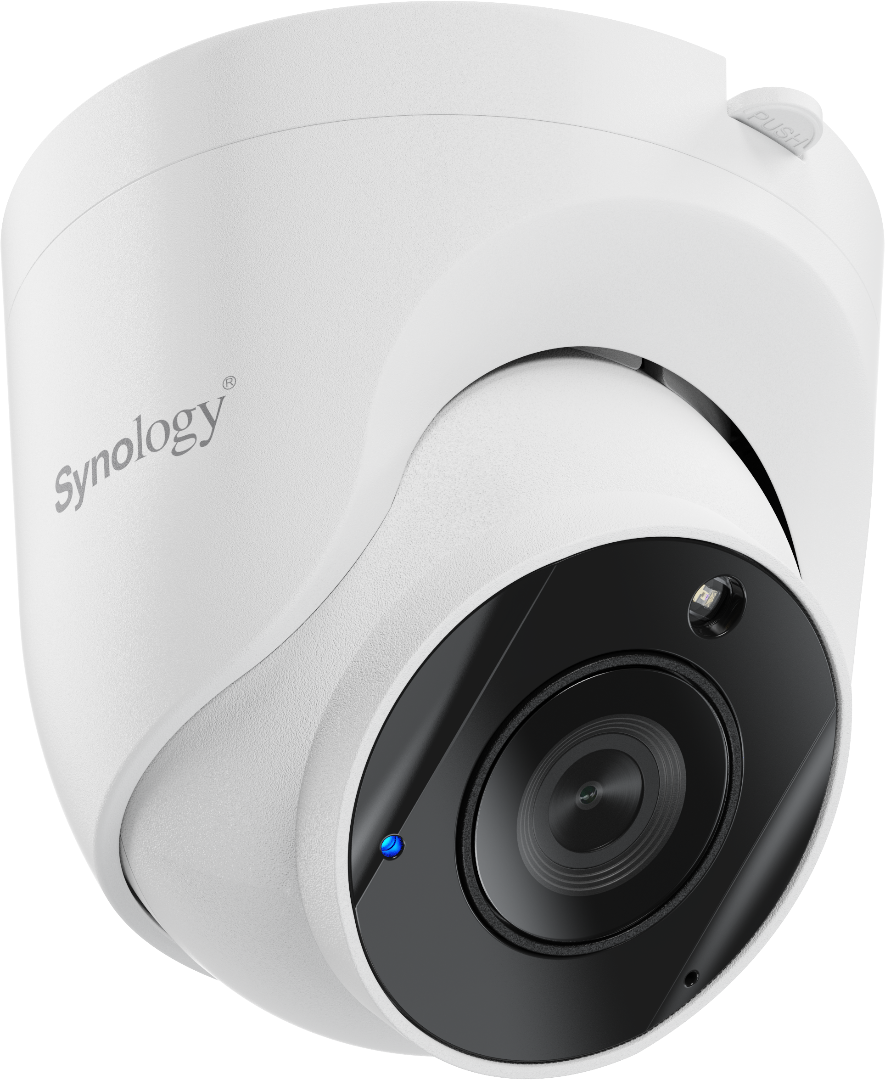 Technical specifications
These IP67-rated 5MP cameras can be used for both indoor and outdoor use. Both are using a 2.8 mm lens with a 110-degree horizontal wide-angle view and night vision thanks to 30 meters of IR LED capabilities.
They have an F1.8 aperture and multi-exposure HDR that will provide low-light performance without overexposure. Their shutter speed is also declared between 1/16000s and 1/30s.
In terms of video, the models are running at 5 MP (2880 x 1620) at 30 FPS as their max resolution, and 1920 x 1080 @ 15 FPS or 1280 x 720 @ 3o FPS. The captured video will have compression support with both H.264 and H.265.
Along with the weather resistance, cameras are rated IK10 in terms of impact. The main way of power source is over PoE or if that is not an option via a 12V DC using at about 4.8W. The network speeds are 10/100Mbit using a single RJ45 ethernet port.
Like many devices in Synology's lineup, the models are covered with a 3-year warranty.
Features
The on-camera AI will help with people and vehicles as well as intrusion detection, and Instant Search with high accuracy. On top of that, if paired with a Synology DVA device like the DVA3221, or the DVA1622, it will offer more intelligent analytics such as face and license plate recognition, and people counting.
More on those features in this two-part article series: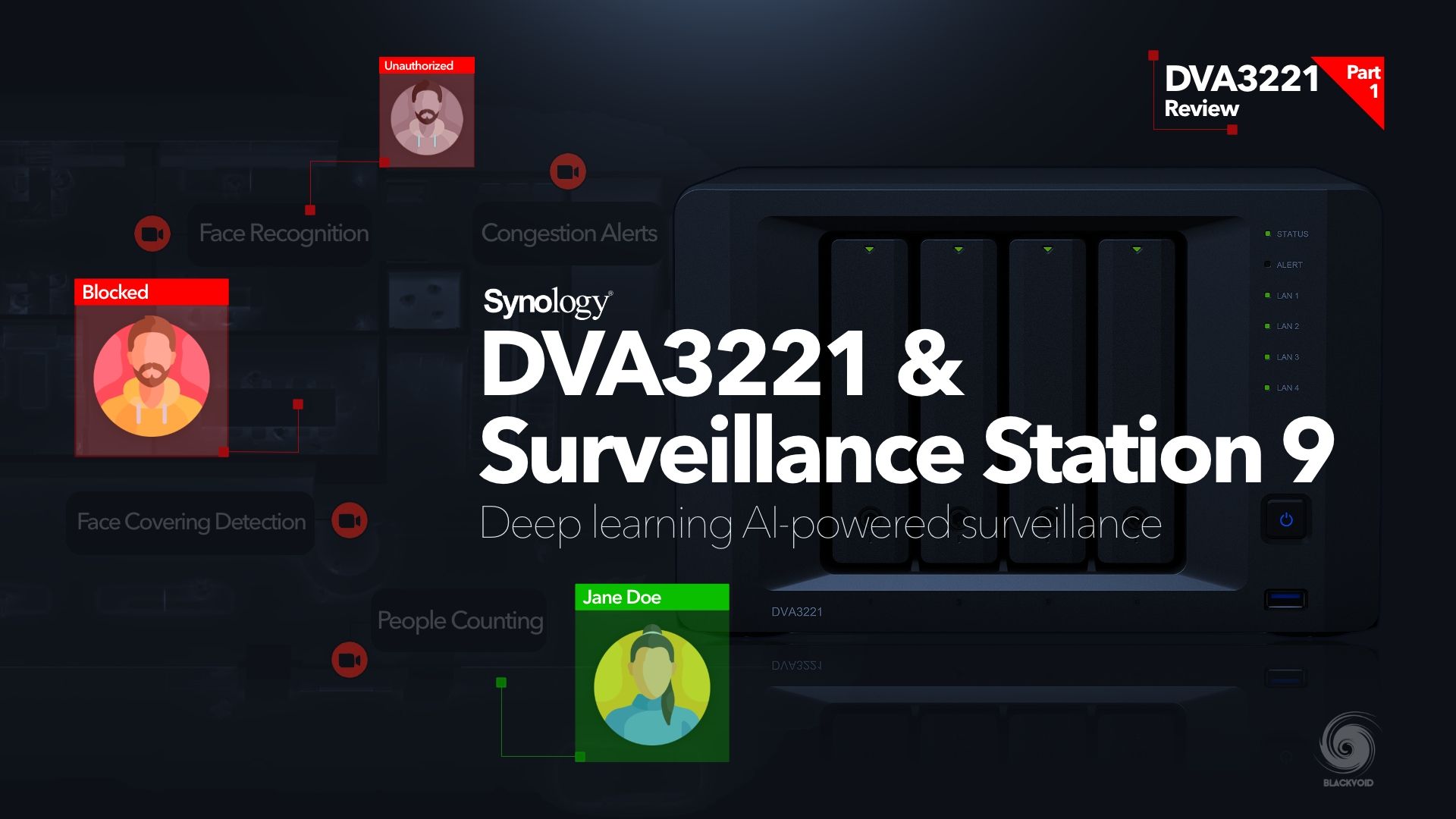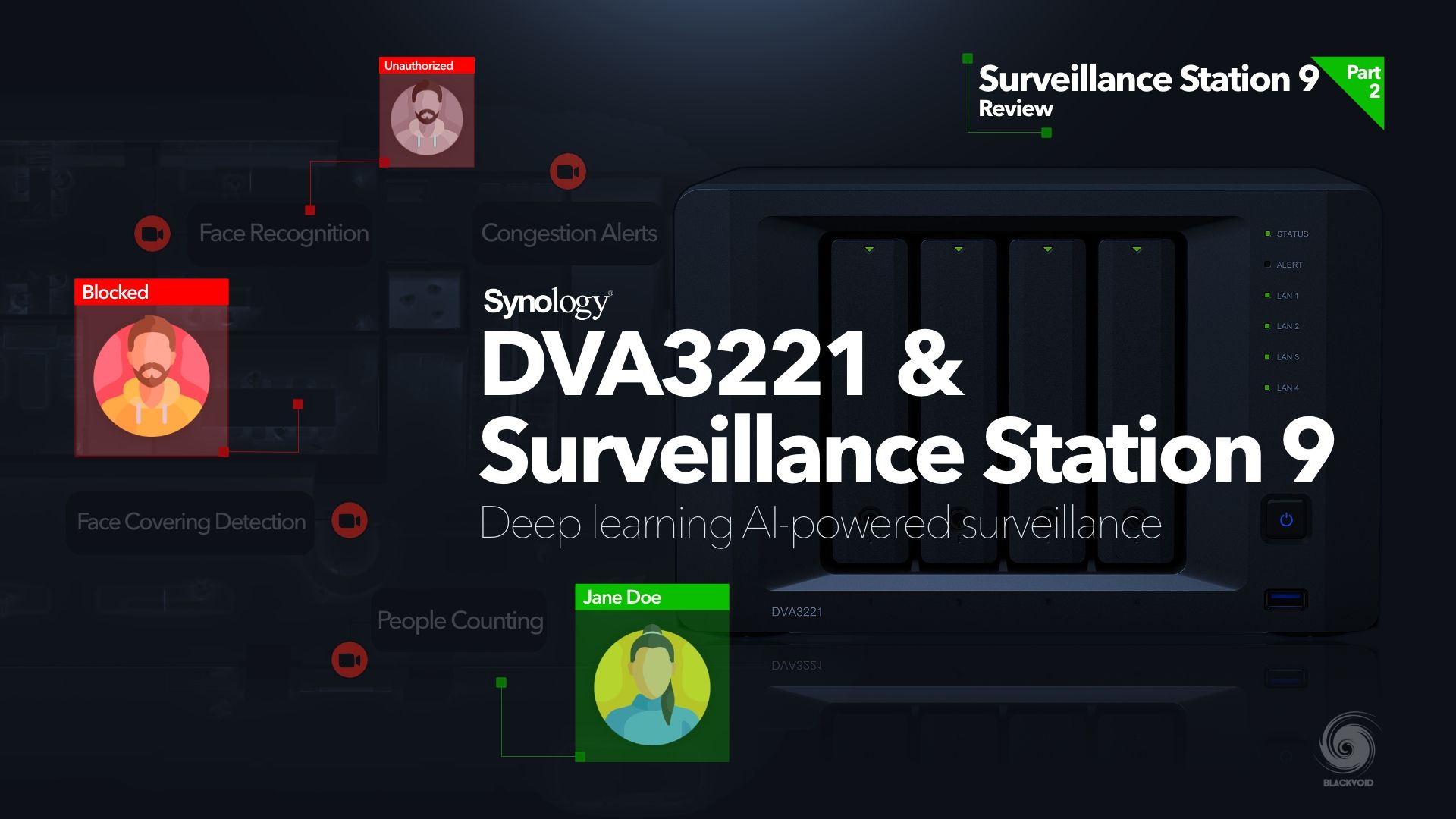 Considering these are "edge recording" capable devices thanks to up to 128 GB SD card support, in case of network failure or any AI detection scenarios (people and vehicle detection, intrusion, motion, etc), the cameras will failover recording from the network device onto microSD.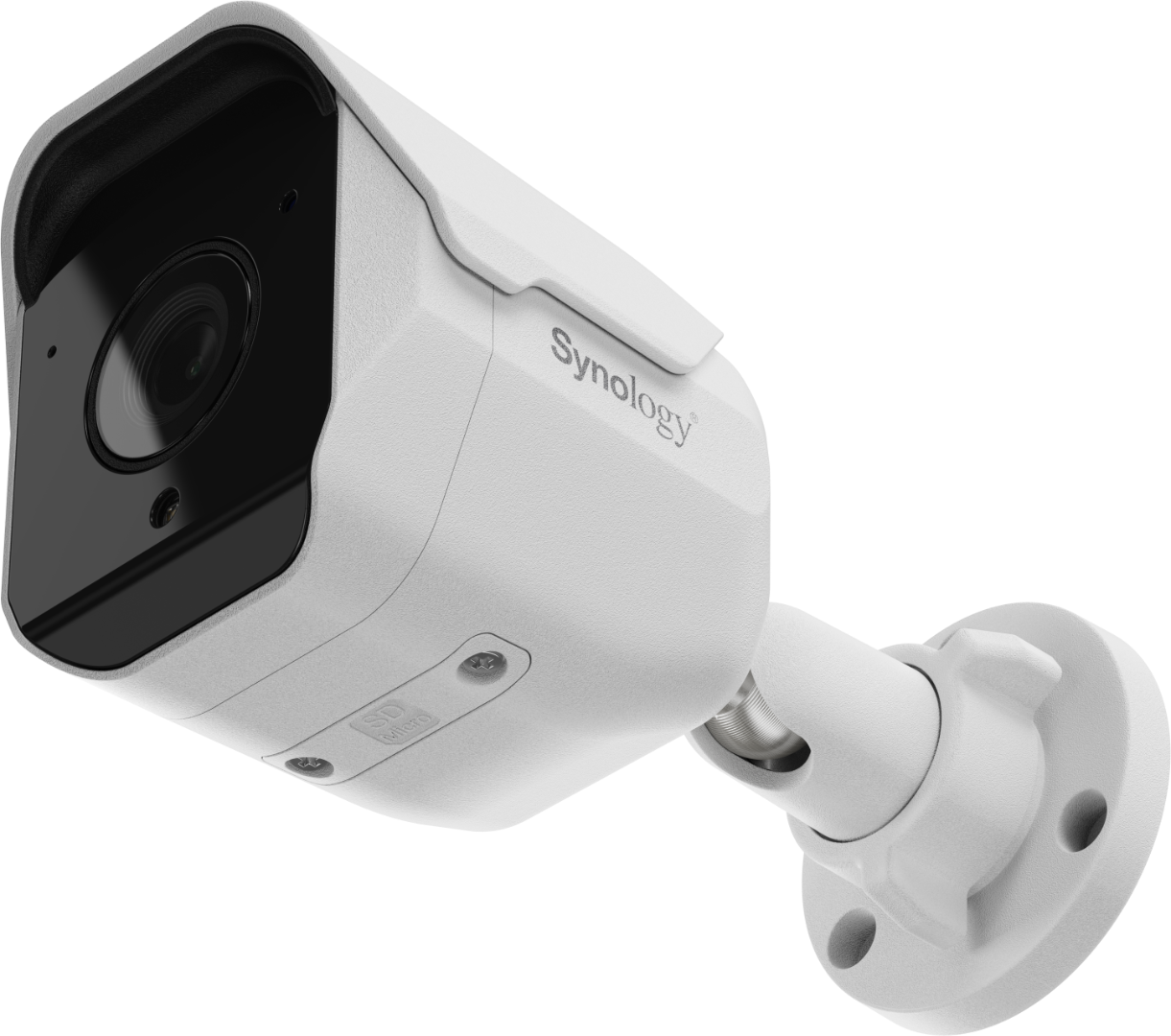 Paring these models with Synology NAS or DVA devices will allow for a quick and simple single or batch camera installation process using Surveillance Station or the DS Cam mobile app. The very good news is that neither BT500 nor TC500 will require any licenses or activation in regard to the SVS platform.
During the setup, camera settings and maintenance features will be available directly in Surveillance Station or DS Cam. Just as DSM allows for HDD and SSD firmware updates, it will be possible to provide continuous updates for both security and feature enhancements.
HTTPS and SRTP protocols will allow for encrypted network and video transfer, authentication, and integrity protection. On top of this, privacy masks are supported for both live and recorded footage.
It remains to be seen how well these cameras work in real life, but from the specification side of things, both models should meet the standards of many individuals and businesses.
For more details be sure to check the official page.