💬
INFO: this article will be updated with fresh information following the 2023 and beyond keynote.
Hot off the press of "2023 and beyond" event, Synology has announced a few new devices and services for the upcoming year.
Covering multiple categories, both hardware and software there is a lot to cover but the main elements are the new WRX560 Wi-Fi 6 router, as well as some new DSM 7.2 upcoming features. Also, along with DSM 7.2, there are some new options for existing apps, both desktop and mobile, and of course more new hardware in terms of new NAS models from the upcoming x23 lineup.
WRX560 - NEW Wi-Fi 6 AX router
One of the main new devices that were announced today is the brand-new router. 5th in their lineup so far, the WRX560 is a wi-fi 6 standalone router as well as a mesh device that will work with all current mesh-capable models.
Following the recent release of the RT6000ax router back in May, the WRX560 is the awaited smaller device that will fill the role of a mesh AP node due to its size and design, but still deliver great performance for a large number of devices.
For an in-depth review of the WRX560, please read the following dedicated article.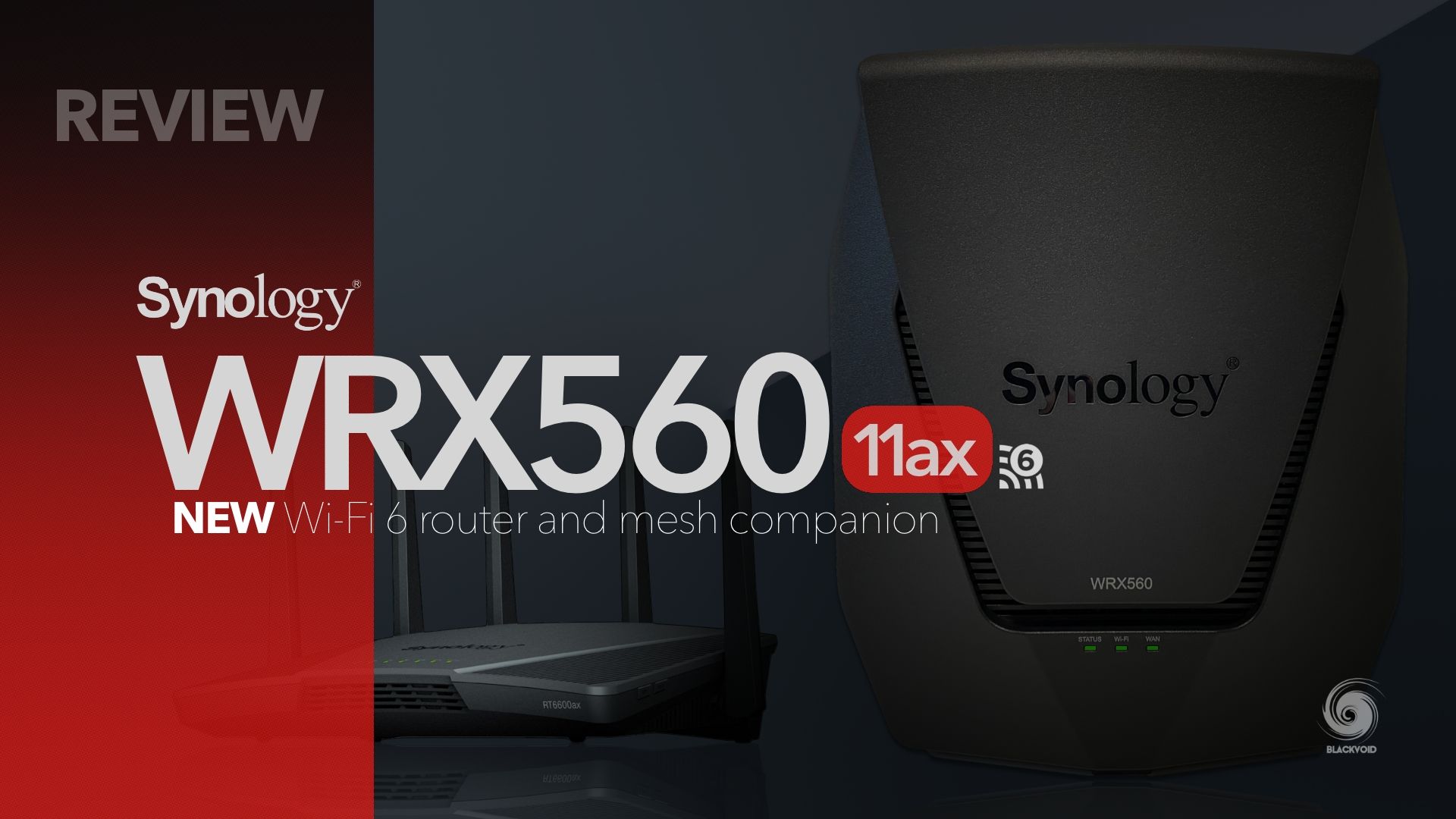 ---
X23 models
While the new x23 models were not presented during this event we can expect the new DS723+ and DS923+ very soon to hit the market. By the looks of it, DS923+ will be coming out first, with DS723+ following closely behind. Some limited info is listed on the x23 article, here.
A review of the new DS923+ is live and accessible at the following link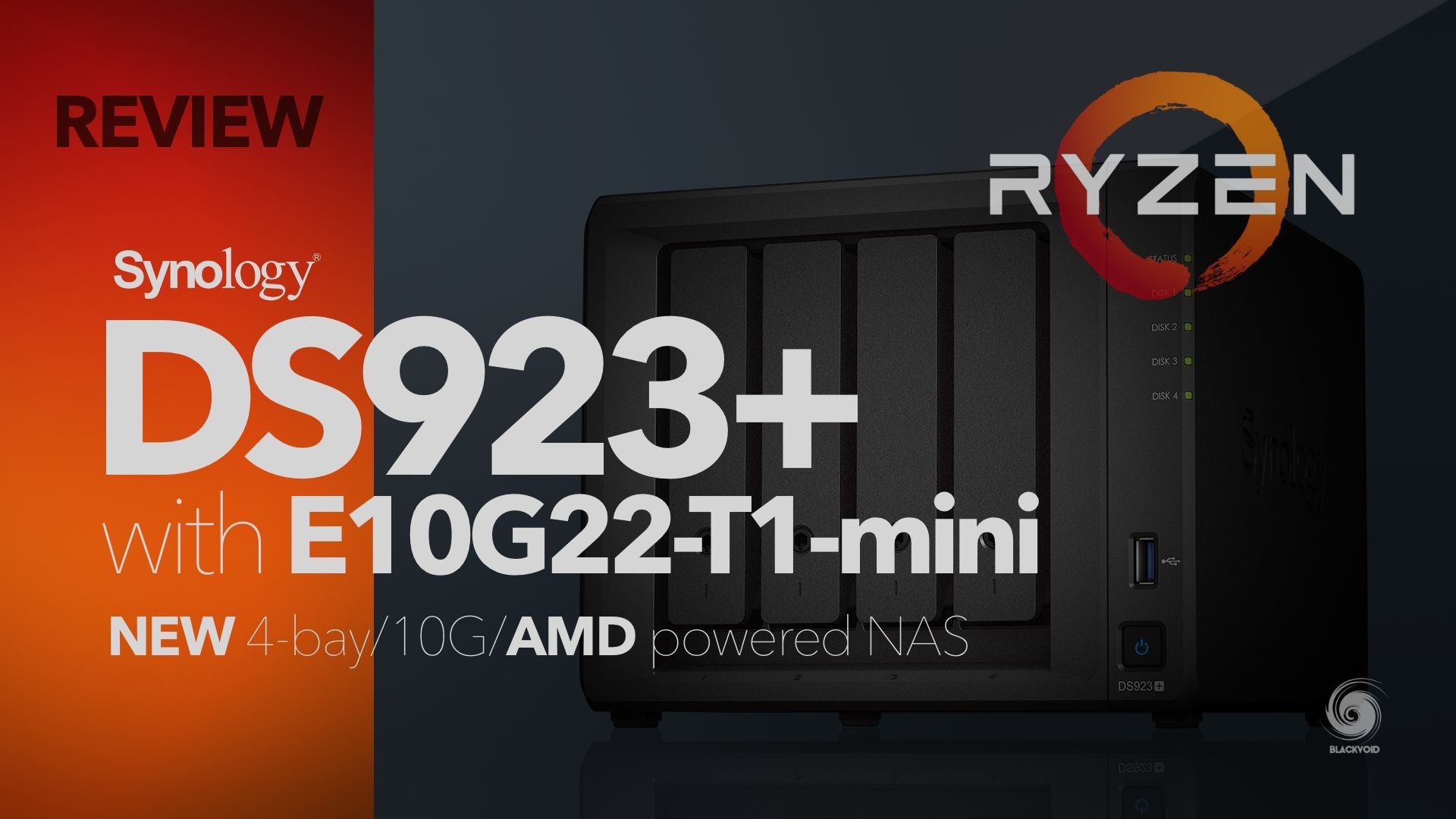 ---
DSM 7.2 and package features
With a very stable 7.1.1 version of DSM, today we got a glimpse of the upcoming DSM changes as well as some new app features.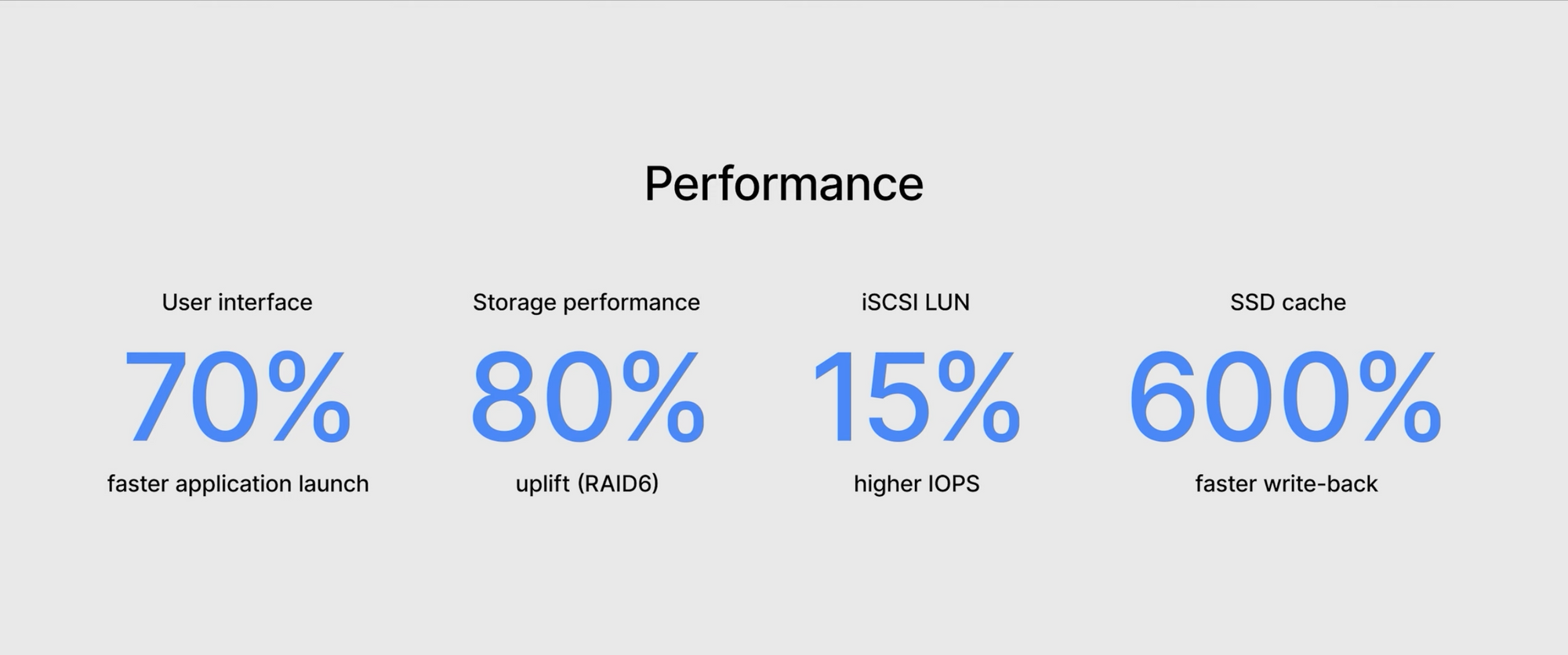 In the new DSM 7.2 we will be able to utilize a highly requested security feature, volume encryption. On top of the current folder encryption, this new feature will allow for full-volume encryption for anyone looking to implement this kind of protection or is required to do so. DSM 7.2 will also introduce WORM security feature.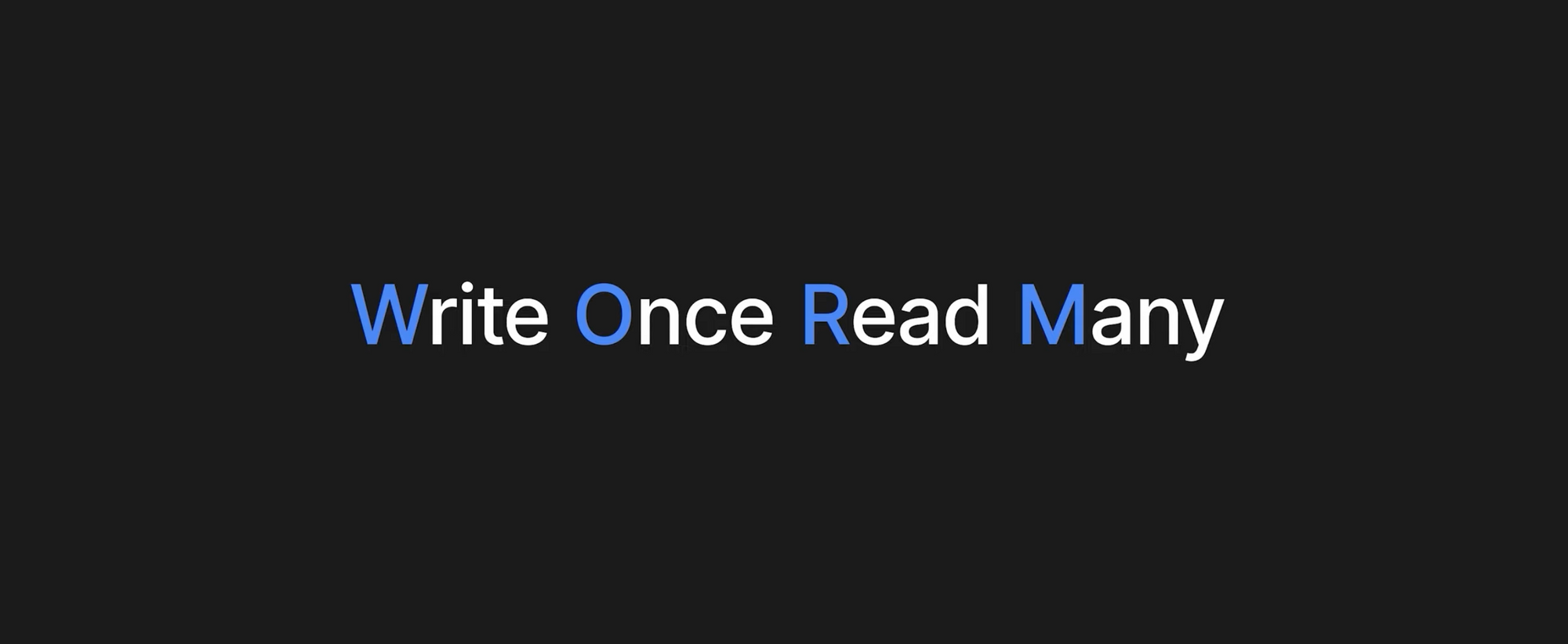 Write Once Read Many feature that will allow a shared folder to be locked down for a predetermined period of time, to be used in case data falls under specific regulations. WORM will also be beneficial as it will be able to shield content from ransomware attacks due to the nature of how it works.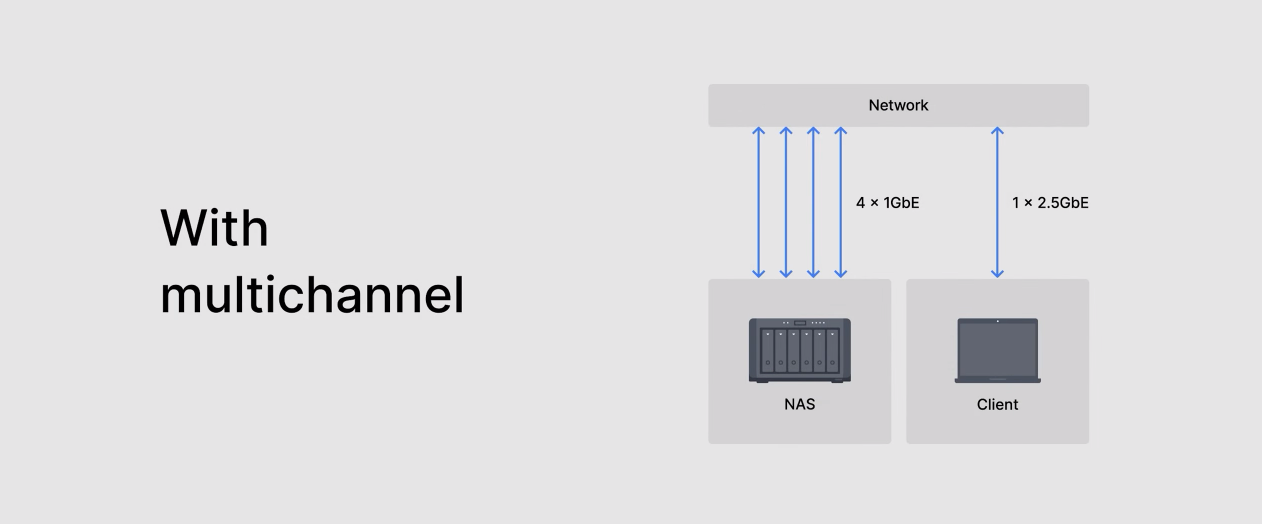 DSM 7.2 will also introduce an already advertised SMB multichannel support. For devices with multiple network adapters, it will be possible to aggregate them in order to provide better and faster throughput, even at combined speeds.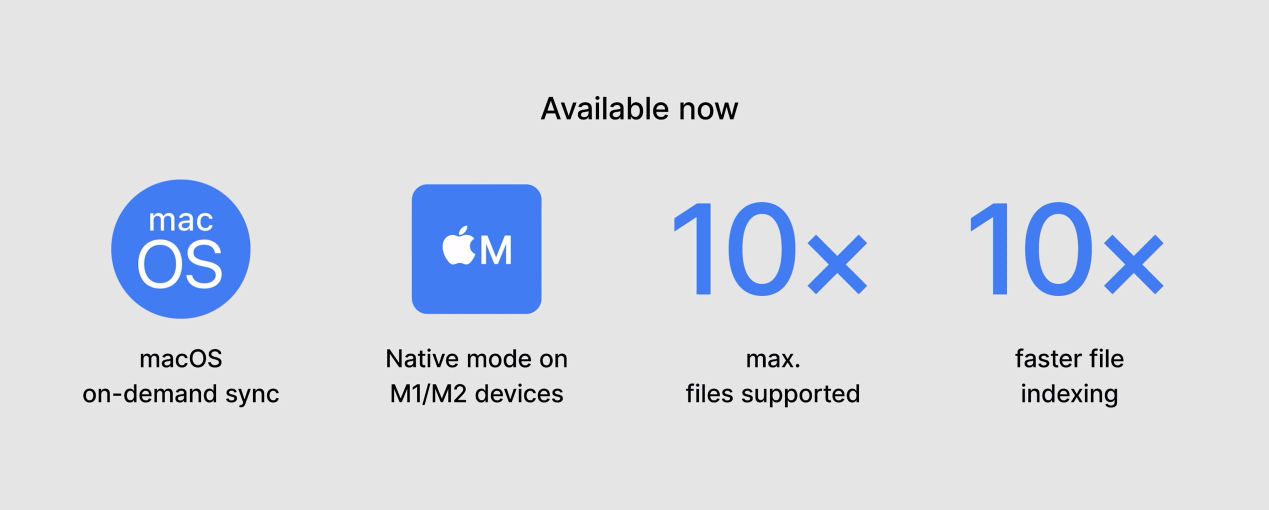 Synology Drive 3.2 is officially out and has arrived with mass deployment support for the Drive client using AD. Along with that macOS users have finally got the on-demand sync feature that Windows users have had for a while now. Finally, Mac devices with Apple Silicon (both M1 and M2) are supported now without the need to use Rosetta 2. Drive 3.2 will also introduce a remote wipe feature on devices that have the Drive client installed in case the endpoint device is compromised in any way.
While on the subject of macOS another highly anticipated feature will arrive. With the recent support for the macOS to back up using the C2 Backup platform, we will be able to do the same with the on-prem backup using Active Backup for Business (on compatible models). A nice alternative to the Apple-native Time Machine feature will open yet another option to keep your Macs safe.
Active Backup for Business has also learned a few new tricks. With the latest option for a full NAS backup and recovery (DSM OS and data), ABB will in the upcoming versions be able to backup data from one ABB instance to another. This will be part of the new Synology Backup Cloud service that will arrive in Q1 of 2023.
---
Synology C2 cloud changes and new features
The hybrid solution is an important element to a lot of companies today, and Synology is following this trend as well. With the introduction of DSM 7 in 2021, the company also expanded its cloud portfolio with a number of C2 platforms, ranging from simple backup to password manager all the way to services like Object Storage and C2 Surveillance.
Along those pure cloud solutions, there is also one commercial hybrid platform, Hybrid Share. HS will soon get some new features like a standalone web portal, and direct file sharing. Both features will allow admins and users to better manage shared files even without exposing the connected NAS units to the web.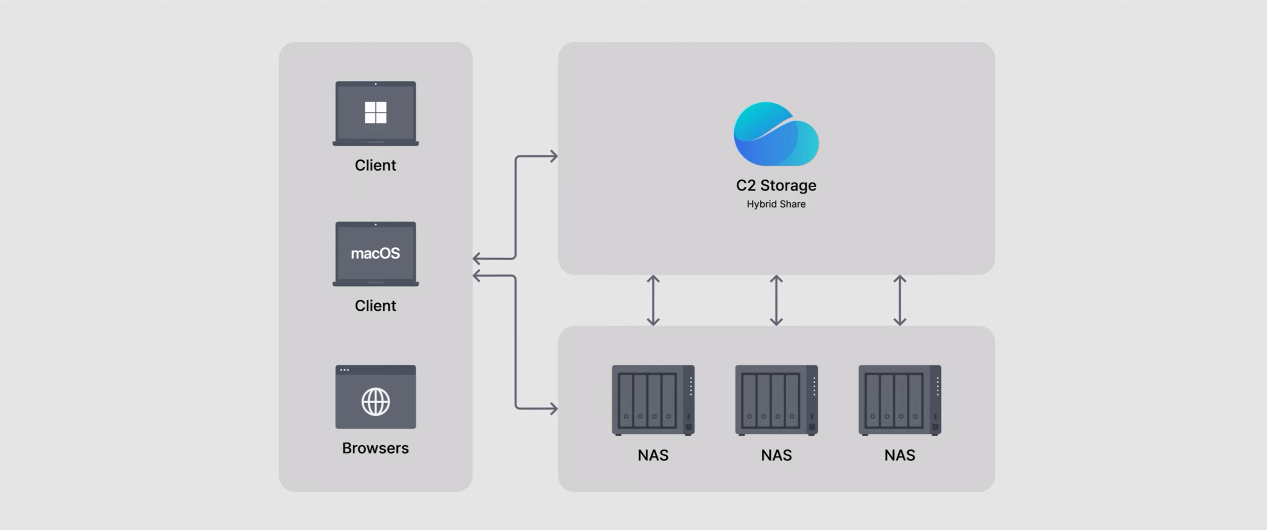 Another hybrid solution that was mentioned before is the new Synology Backup Cloud. Focusing to bring on-prem Active Backup closer to Synology C2 Backup platform.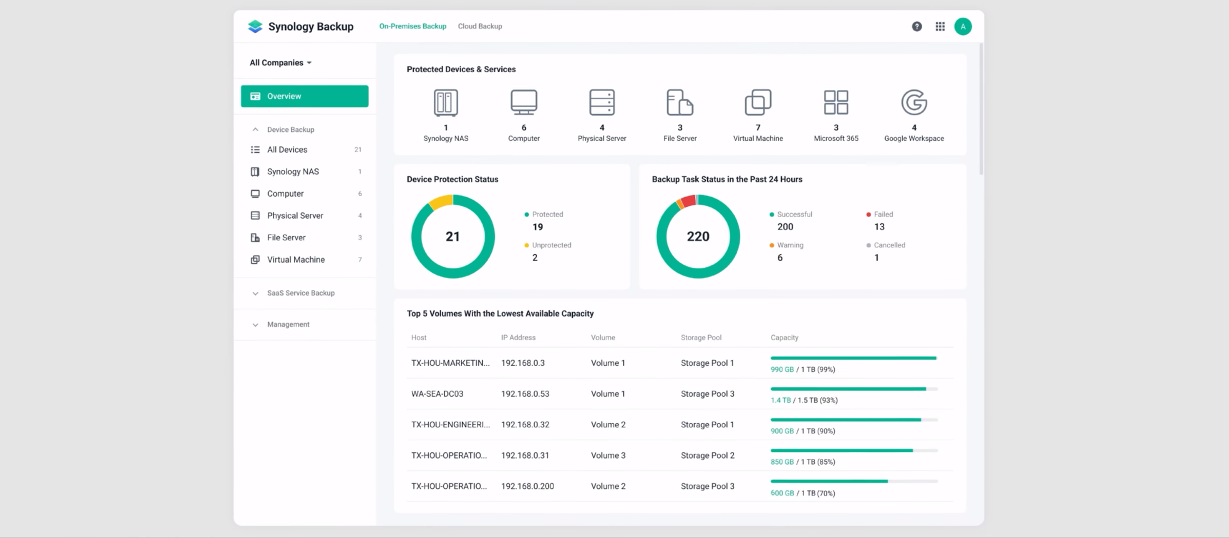 The main goal of Synology Backup Cloud will be to bring a single interface to admins and users that will be able to monitor both on-prem and C2 Backup tasks, devices, and policies.
The platform development is ongoing and the solution will roll out in stages just like Active Insight has so far. The Backup Cloud platform will be coming at one point in 2023. At the moment there is no information on pricing as well.
While not part of the cloud element, Hyper Backup is also getting some new end-user features. Synology will include options for support for immutable backups as well as full DSM backup, which is at the moment only possible via Active Backup for Business. This is great news, as the ABB package is not available on all models, while HB is, so full DSM backup support on all devices is great news indeed.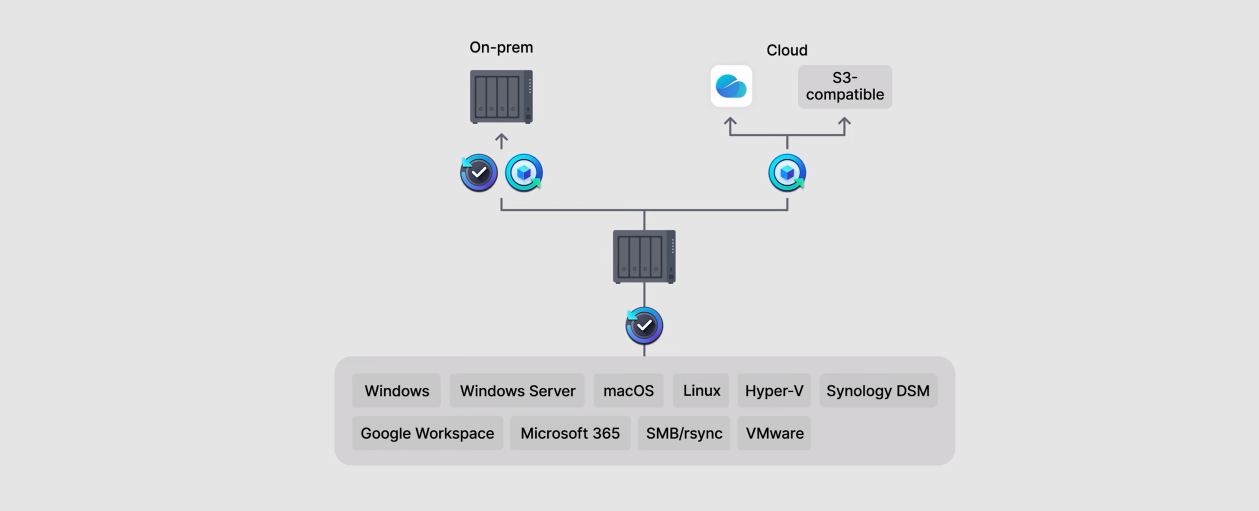 ---
Scale out NAS
Next year Synology is planning on delivering a brand new lineup of scale-out file and object storage servers to provide zero single point of failure scenarios, the scale-out NAS.
The key focus points of such devices will be scalability, availability, and cost effectiveness. These solutions will be for those situations when even the HD6500 model (that can hold 5PB of data) is not enough. Scenarios such as large amounts of raw data for AI training or infrastructure files for large construction works. These systems will be able to accommodate up to 12PB of data and up to 60GB/s transfer speeds* in this first generation of clusters.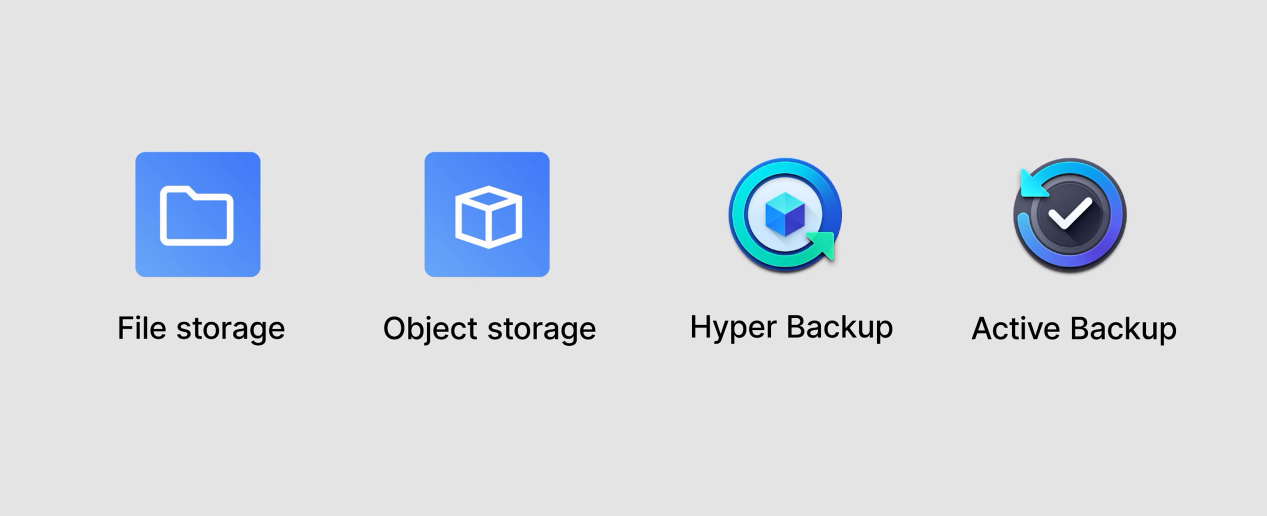 ---
DSCam updates
Synology's Surveillance Station moved into a brand new version 9 a while back but the mobile app was always left behind in the process. This is about to change as the new DSCam version will support editing motion detection zones, perform event searches, and scheduling.
---
NEW Synology-branded surveillance cameras
On top of this, 10 days ago during the Enterprise Data Management conference, Synology also announced the new upcoming Synology surveillance cameras coming in the H1 of 2023.  
These will be Synology-branded PoE surveillance cameras in form of bullet and dome models.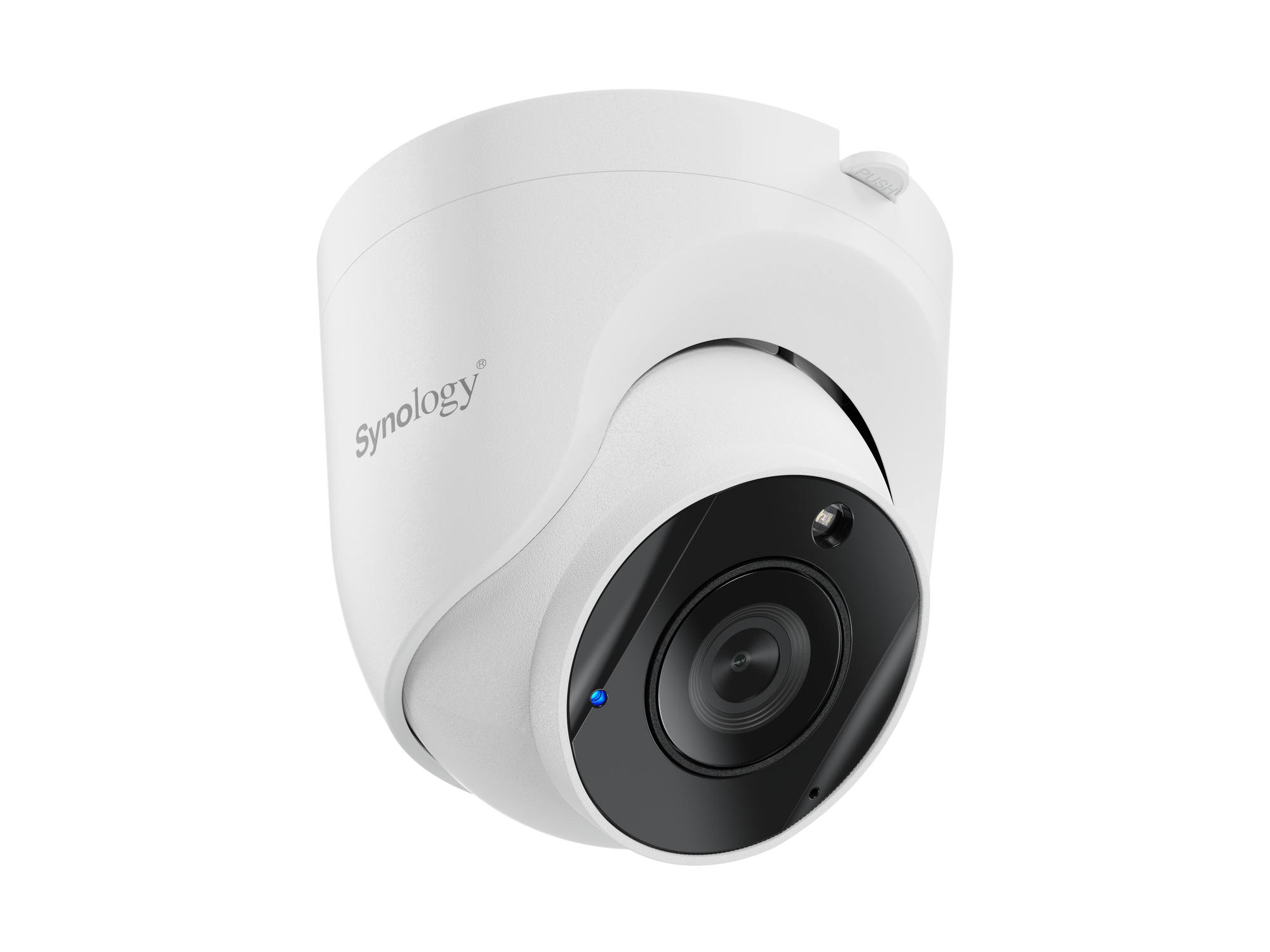 Designed specifically for Surveillance Station, and one-click adoption, these cameras will be configured and managed all via the SS user interface. Both models feature onboard processing like setting up AI-capable intrusion detection zones that as a result will free up resources on the host itself.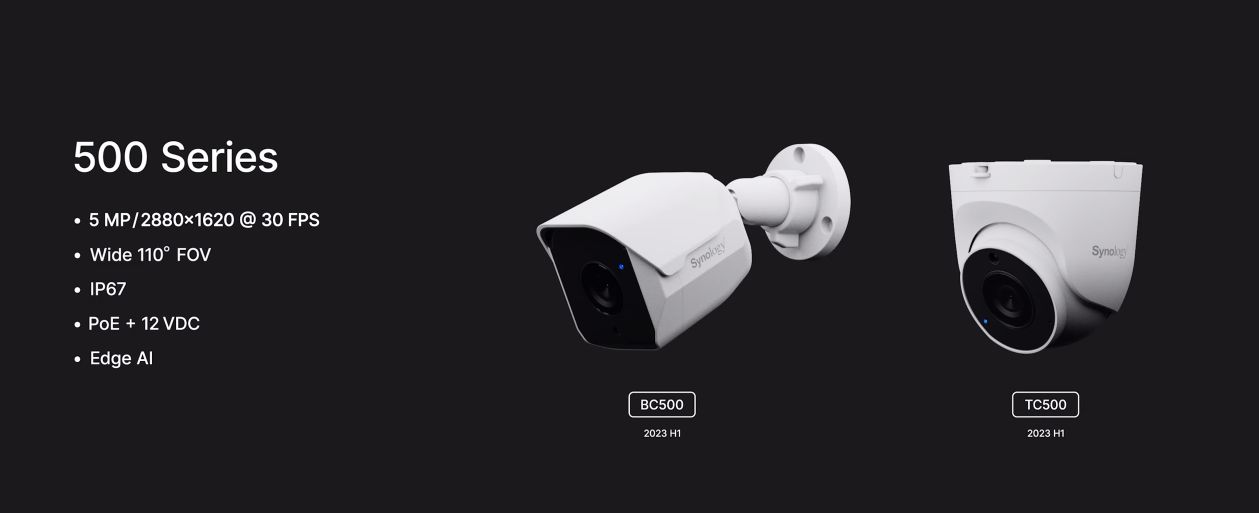 On top of these two models, Synology will be expanding the offer with more types that are already in the works.
Finally, one more product was introduced that is also not a complete stranger to the Synology lineup of devices, the new Visual Station VS750HD.

This device will be also coming in the upcoming 2023.
In case you want to catch all this in a video format, check out the following YT video by Robbie from Nascompares.com as we reflect and discuss the 2023 and Beyond event.
So there we have it. A nice list of both hardware and software updates, and new features. While some will reflect the SOHO segment, other are targeting large organizations, but it is obvious that Synology intents to move into that segment from multiple fronts with both on-prem and cloud solutions, to better satisfy the evergrowing hybrid model.