🗒️
NOTE: This article will contain upcoming new information on some popular devices (and the rest of the hardware) that Synology will release by the end of the year and well into 2023.
📢
UPDATE: 23/11/2022 - The NEW SA6400 12-bay NAS has arrived. Targeted at businesses demanding lots of storage, scalability, and speed.
More details on this new NAS can be found in a short dedicated article.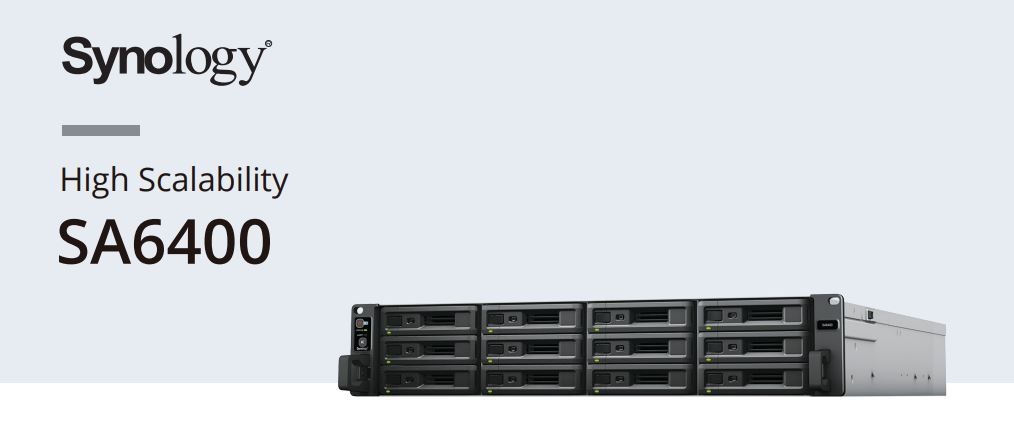 ---
📢
UPDATE: 16/11/2022 - The NEW DS923+ has been officially released. You can find the full review in a dedicated article below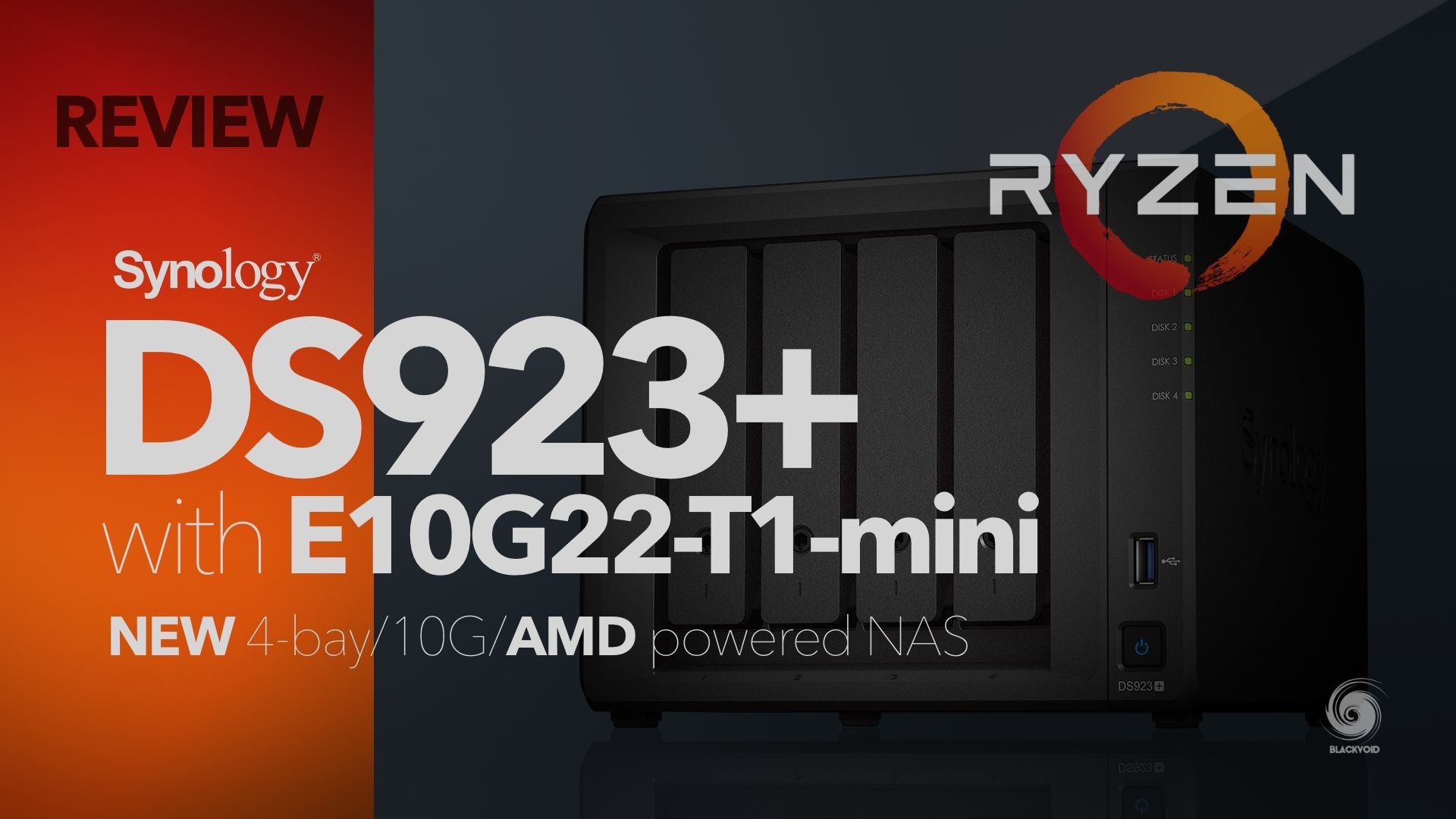 ---
📢
UPDATE: 27/10/2022 - Some info on the matter of the new DS923+ has been revealed.
The new upcoming DS923+ has been spotted in the wild! A long-awaited successor to the DS920+ will be coming with a few new tricks. In a word, it's DS1522+ with 4 bays. Packed with the same AMD R1600 CPU, 4GB of DDR4 ECC memory (up to 32), dual 1G network, and an upgradable 10G using the new E10G22-T1 mini card.
The review of this device will be out soon to cover all the tests, but if you are on the fence to get DS920+ now or wait for the DS923+, read up on my review of DS1522, and take away one bay.
---
📢
UPDATE: 18/10/2022 - NEW upcoming Synology surveillance cameras have been spotted.
Today during the Synology Enterprise Data Management conference, Synology announced the upcoming new Synology branded surveillance cameras.
Synology BC500 (bullet) and TC500 (dome) models are the marketing names that will have of course support for Surveillance Station software. Both are PoE 5MP (2880 x 1620 @ 30 fps) cameras with onboard hardware integration. They will allow for a 110 deg viewing angle and IP67 weatherproof category. Apart from their SS9 support, both models have an SD card slot for on-device recording options, and at the moment it looks like those will be also usable without the Surveillance Station platform (still not verified).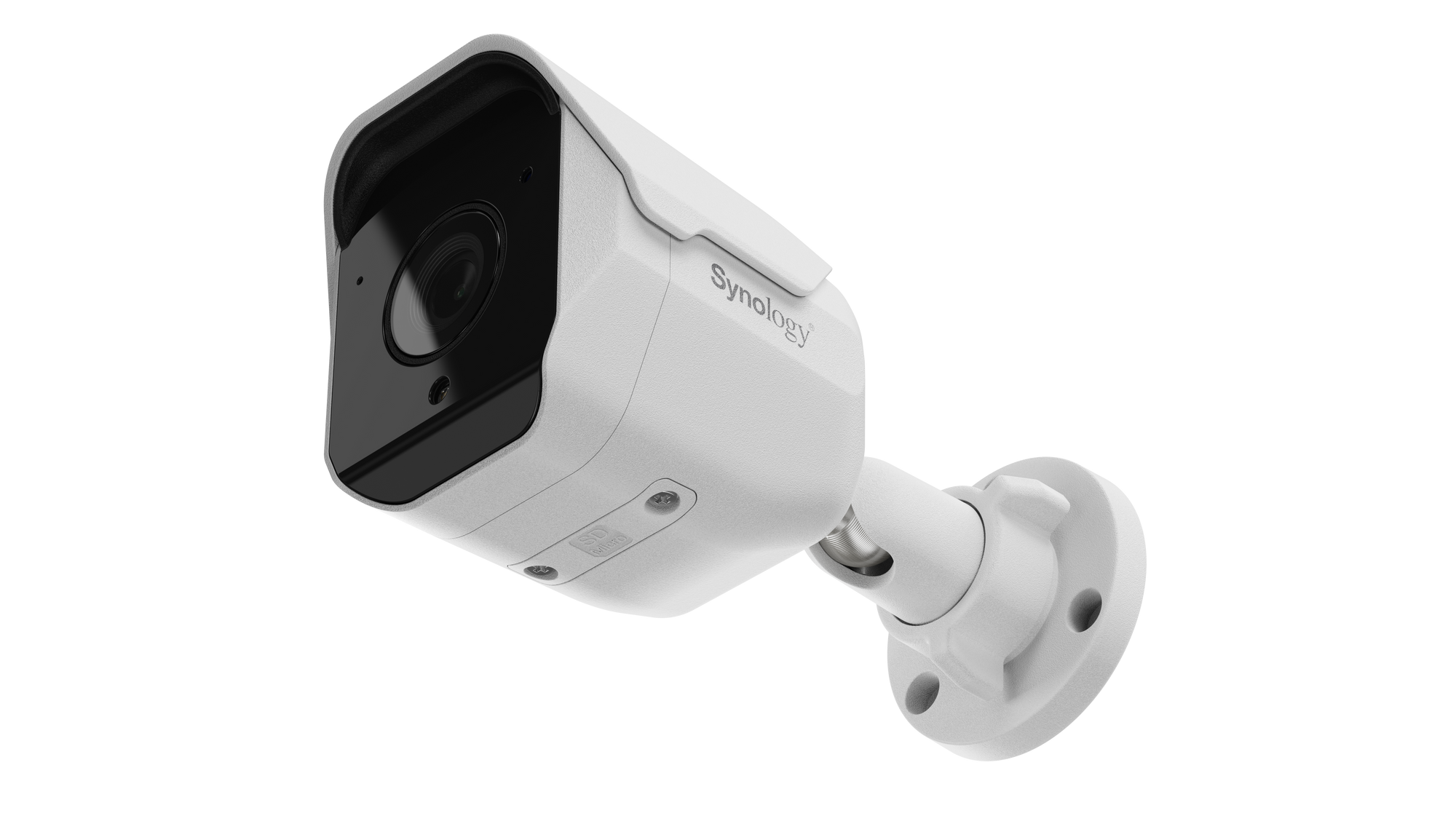 Regarding internal specifications, the cameras are equipped with Novatek NT98560 (ARM Cortex A9, 960MHz, 1 core) CPU and 128/256MB RAM.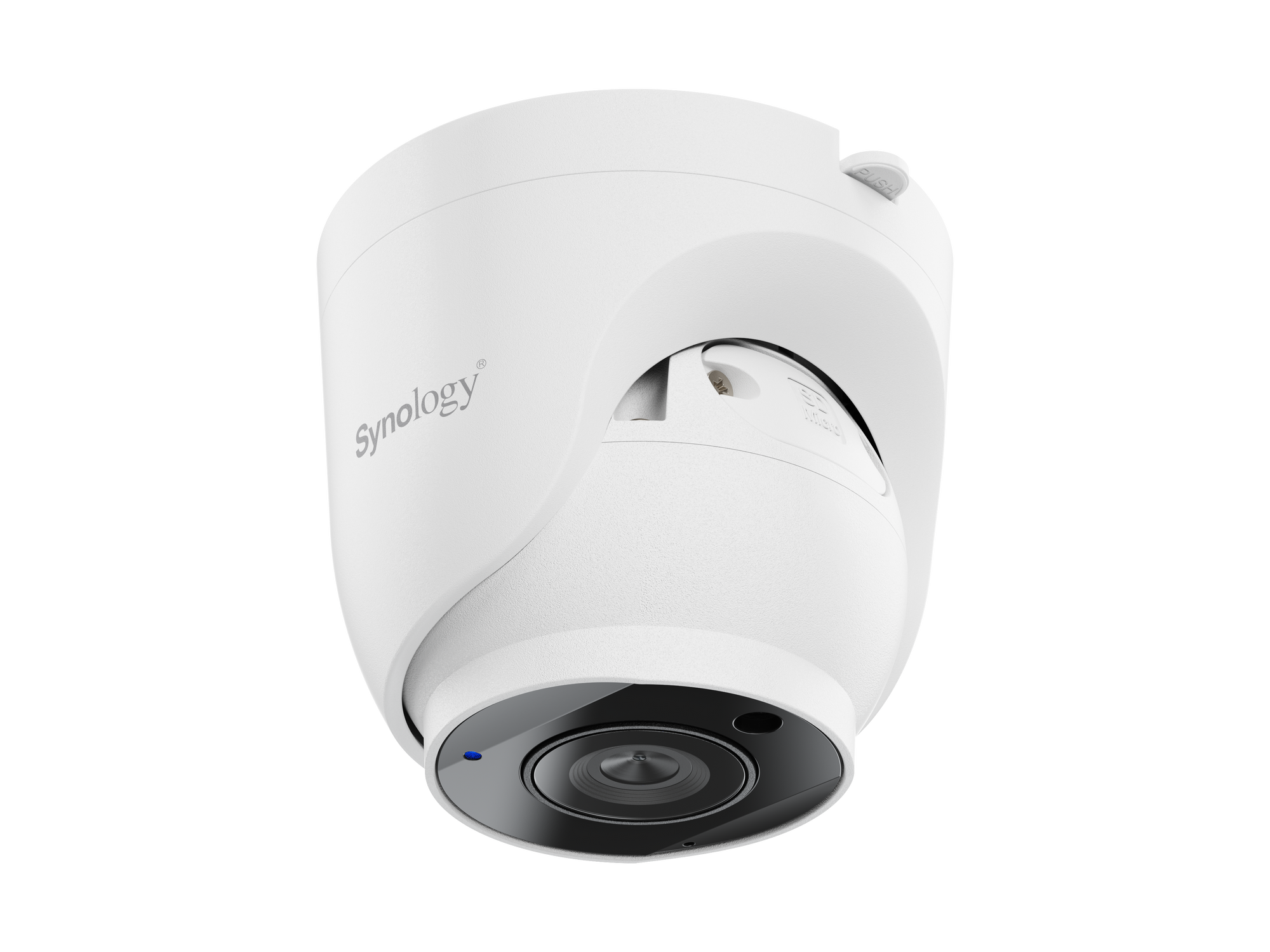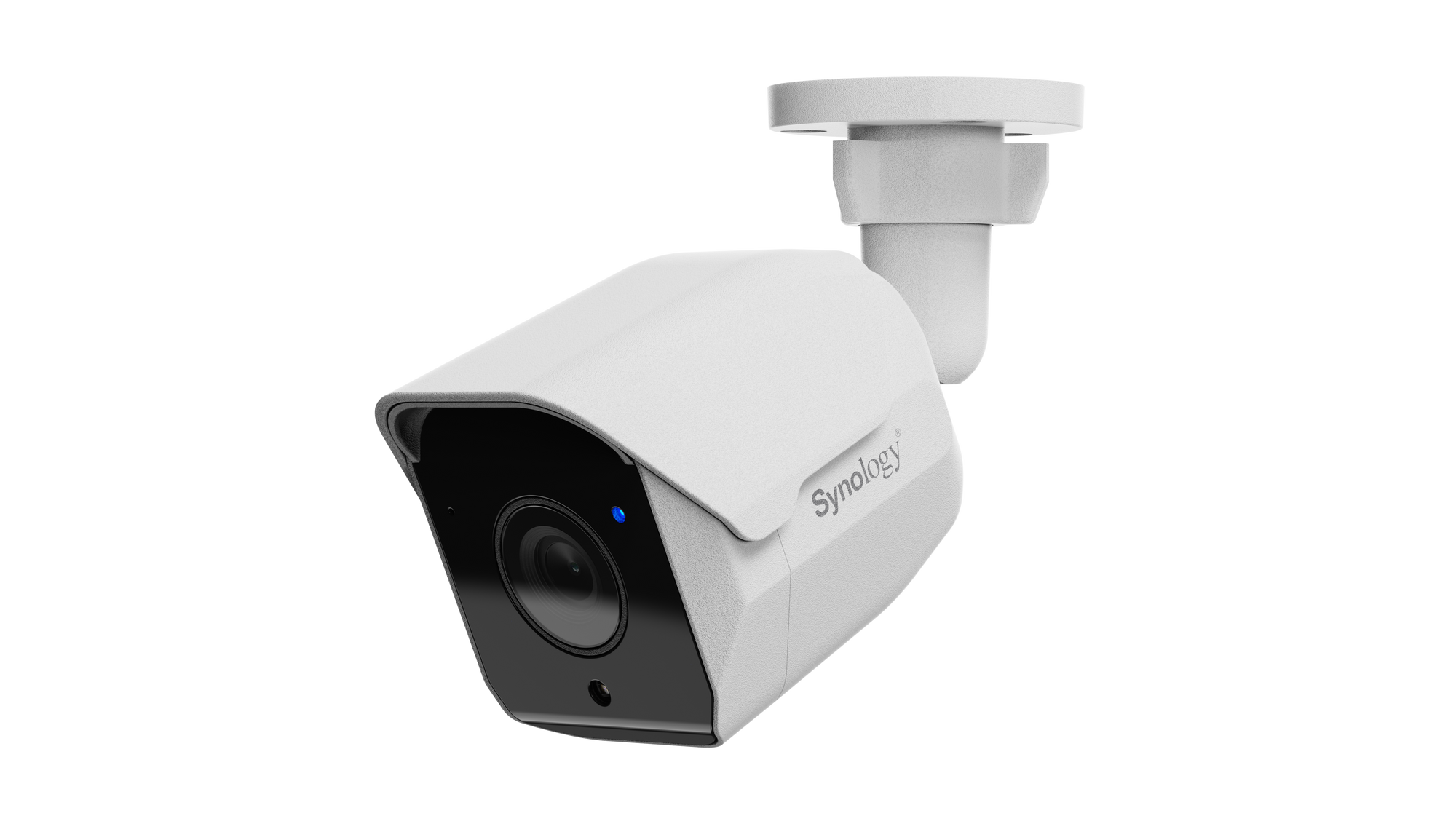 The models are expected to arrive in the first half of 2023, so more information will arrive in time.
---
📢
UPDATE: 10/10/2022 - The new piece of Synology HW has arrived for review. This is one of those items that is yet to be seen. Review coming at the end of the month!
---
📢
UPDATE: 14/09/2022 - Some first information is starting to surface regarding the rumored follow-up router to the previous RT6600ax. This one might be called RT3000ax.
While this information is not yet official, there were some talks about an upcoming complementary router model to the recently released RT6600ax. This router would then complete the new wifi 6 lineup, as the current RT2600ac and MR2200ac do right now.
Looks like the upcoming router will be called RT3000ax, which just from the name of it, indicates wifi6 support. More details on it will be posted in due time as there will be a review alongside the RT6600ax in a mesh configuration.
---
📢
UPDATE: 06/09/2022 - Added some Realtek RTD1619B CPU information that will find its way into some of the new upcoming x23 models.
Looks like one new CPU architecture is coming soon (probably in some x23 models) to yet unlisted models. Looking at the archive.synology.com site, Synology has listed some packages, as well as a toolchain that advertises Realtek RTD 1619B processor.
| Microarchitecture | Lithography | Cores/Thread | Frequency | Max Memory |
| --- | --- | --- | --- | --- |
| Cortex-A55 | 12nm | 6/6 | 1.3 Ghz | 4GB |
| GPU | GPU execution units | GPU clock | TDP |
| --- | --- | --- | --- |
| ARM Mali-G51 MP3 | 3 | 650Mhz | 5W |
Considering this is an ARM-based CPU, it is likely that we will see this architecture in the new "J" and "play" models, and not as part of the upcoming "+" refresh.
Will the new + models arrive with yet another CPU architecture or use the current AMD V1600 series, remains to be seen. Considering that this information is already public, we can expect some of the new models very soon.
Some of the packages that support this new CPU are Video Station, CodecPack, Media Server, Synology Photos, and even Snapshot Replication. With this information, it is almost clear that this will be a "value" lineup CPU.  Expect more info on the matter of the + series in the near future.
---