📢
DISCLAIMER: In the interest of full disclosure, SA3400 along with all the HDDs (HAS5300 and Exos 7E8) is on loan from Synology GmbH, however, all of the opinions you are about to read are my own, nobody has reviewed or approved this content before it was posted.
In this article series, I will be looking into Synology SA3400 12-bay NAS running with 4x HAS5300 12TB Synology drives as well as 4x  ST8000NM0075 8TB Seagate Enterprise ones.
---
SA3400 series articles:
Intro - review and testing
Part 1 - Installation and configuration
Part 2 - Backup and restore
Part 3 - Virtualization
Part 4 - Multimedia
---
General overview and testing will include, installing the device itself using Synology RKS1317 rail mount kit, installing and configuring the drives and raid array, followed by various speed tests, service, and protocol tests, as well as application testing.
This intro article will be updated as soon as the new sub-article is published, so it will all be indexed for better organization and faster navigation. Also, I don't want to keep all the content in a single long article.
SA3400 the belly of the beast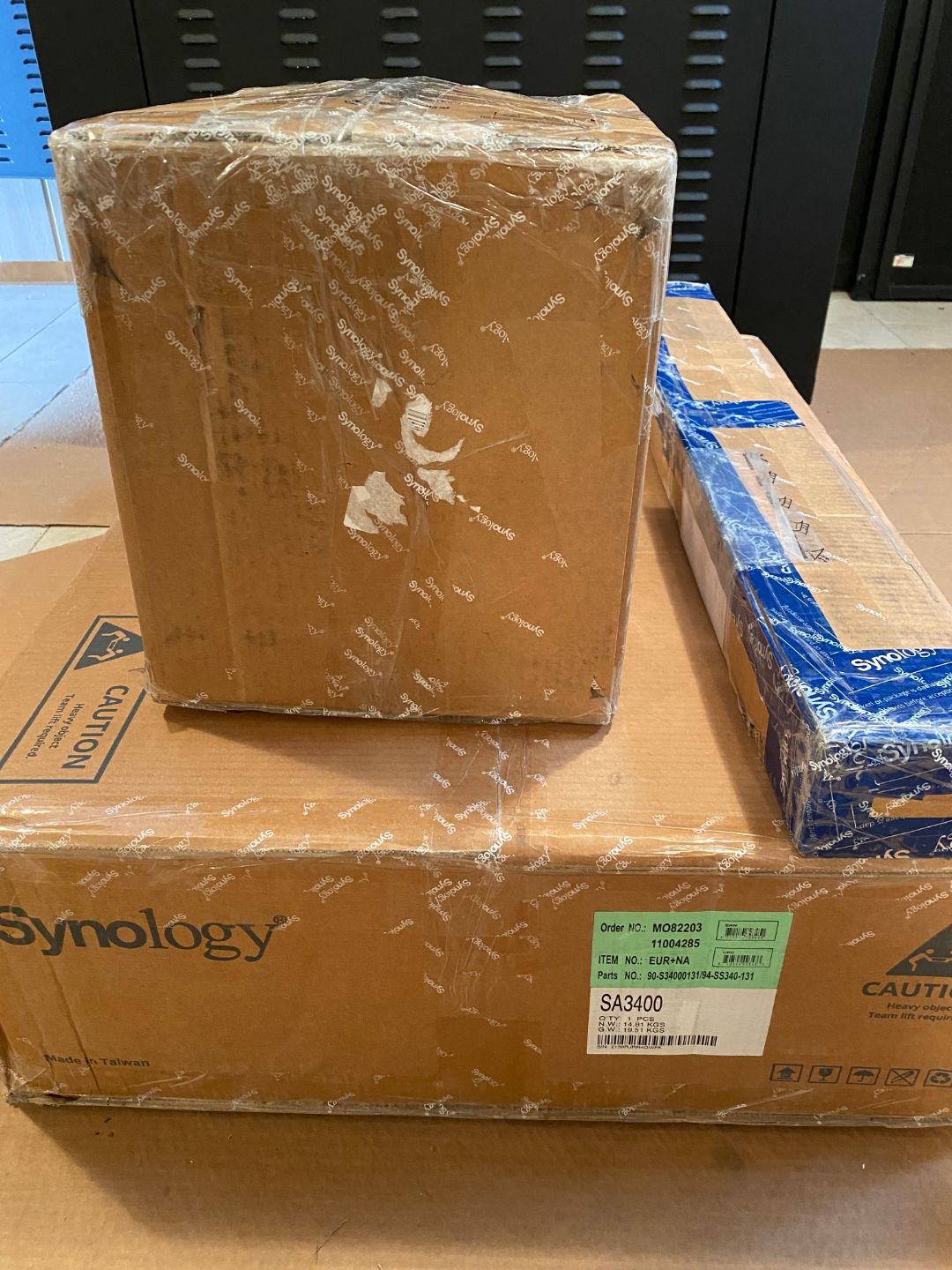 I was asked by Synology GmbH to use the device for a few months and in that time test and write about it. This is what this series of articles will be all about.
As a current owner of multiple RS3614RPxs models with expansions, this new SA model will be a serious upgrade when it comes to speed and performance.
SA3400 is Synology's SA series model or as they call it highly-stackable storage for large-scale businesses.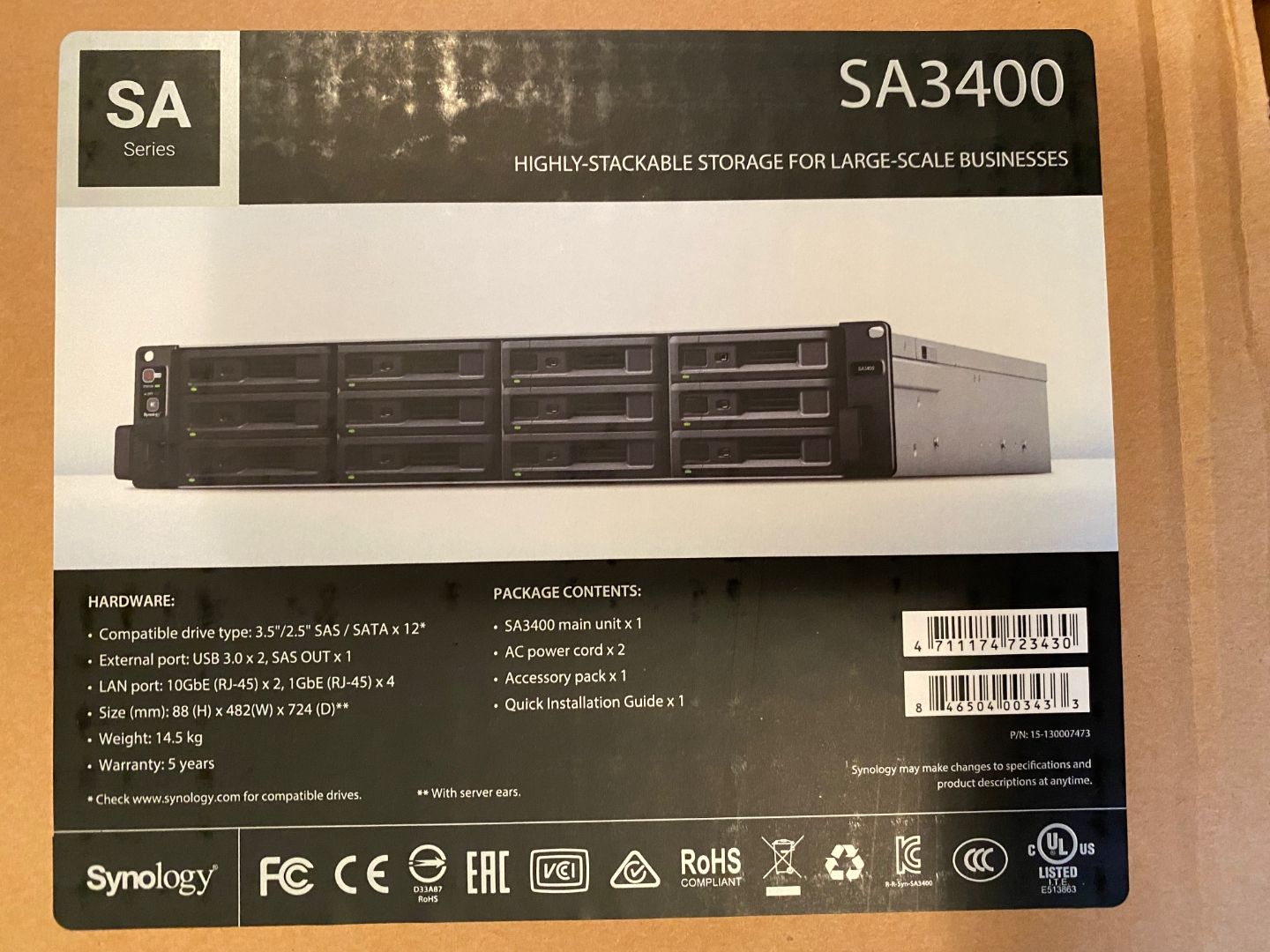 This 12-bay model is packed with an 8-core Intel Xeon D-1541 CPU running at 2.1Ghz or 2.7Ghz in turbo. It has a stock of 16GB of DDR4 ECC RDIMM memory with a possible maximum of up to 128GB using 4 slots.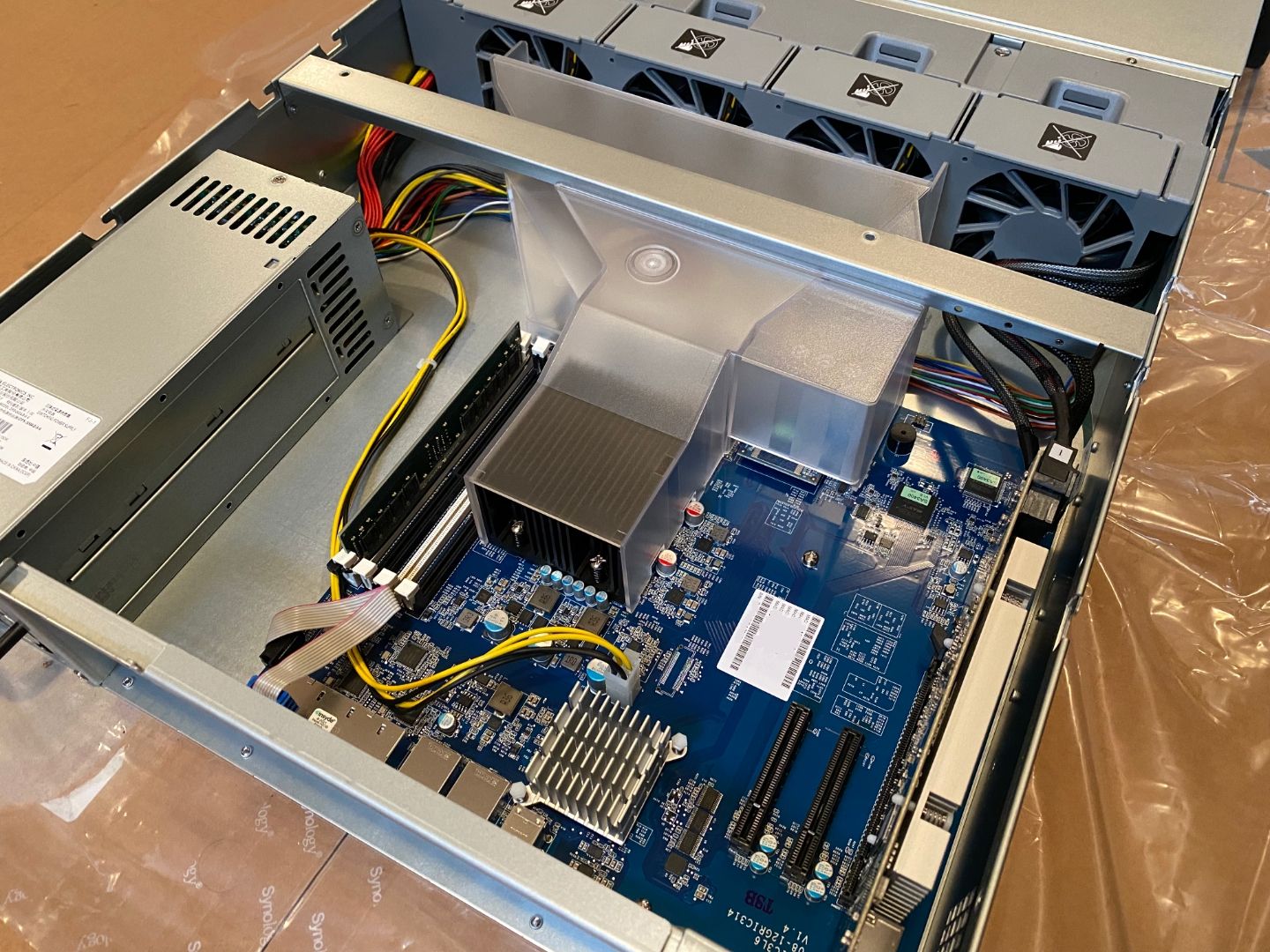 Regarding networking, it has stock 4x1G and 2x10G LAN interfaces with aggregation or failover support. Alongside those, are 2x USB 3.2 Gen1 ports and a single SAS out port that you can connect to RX1222sas or RX1217sas devices.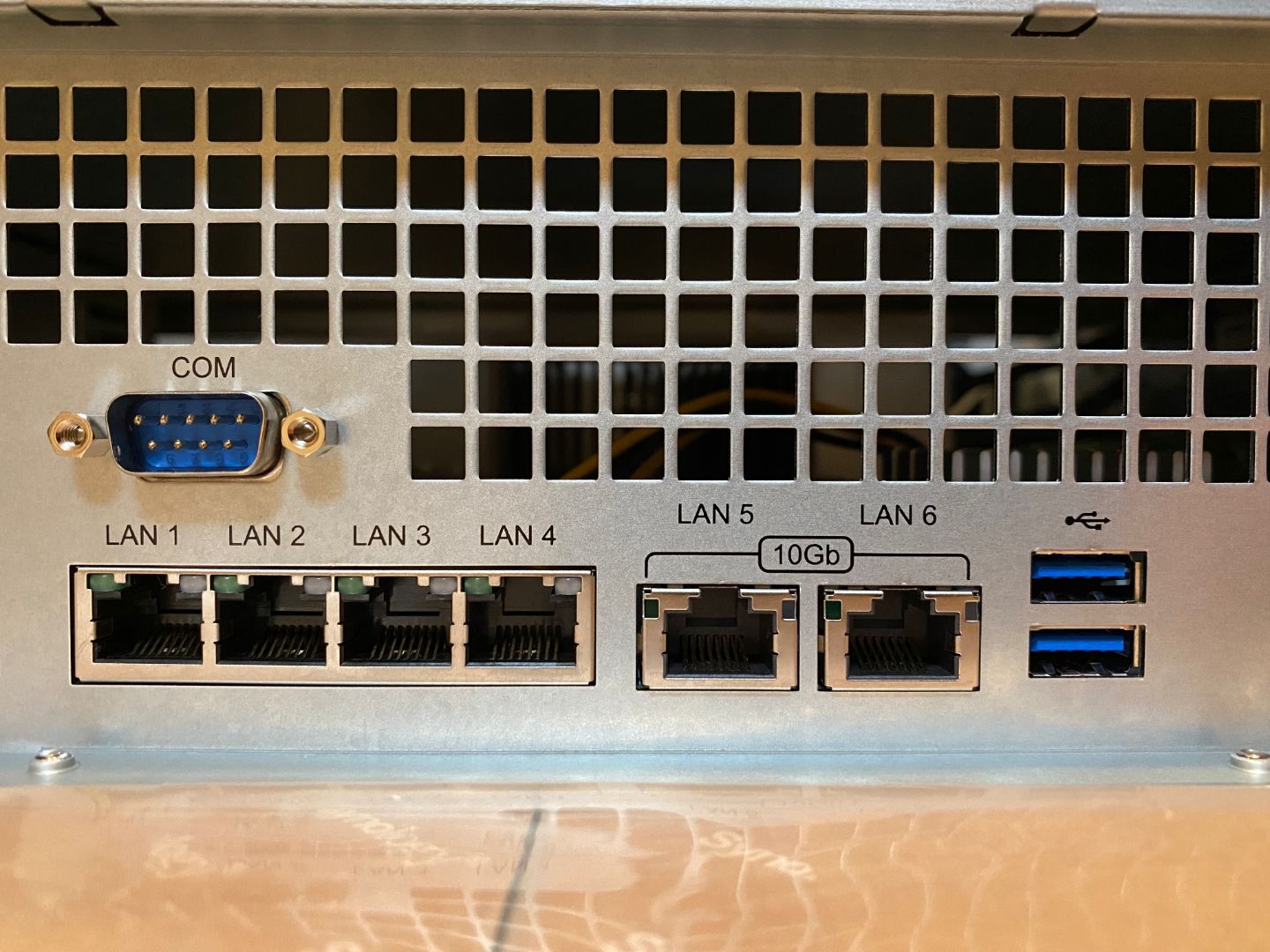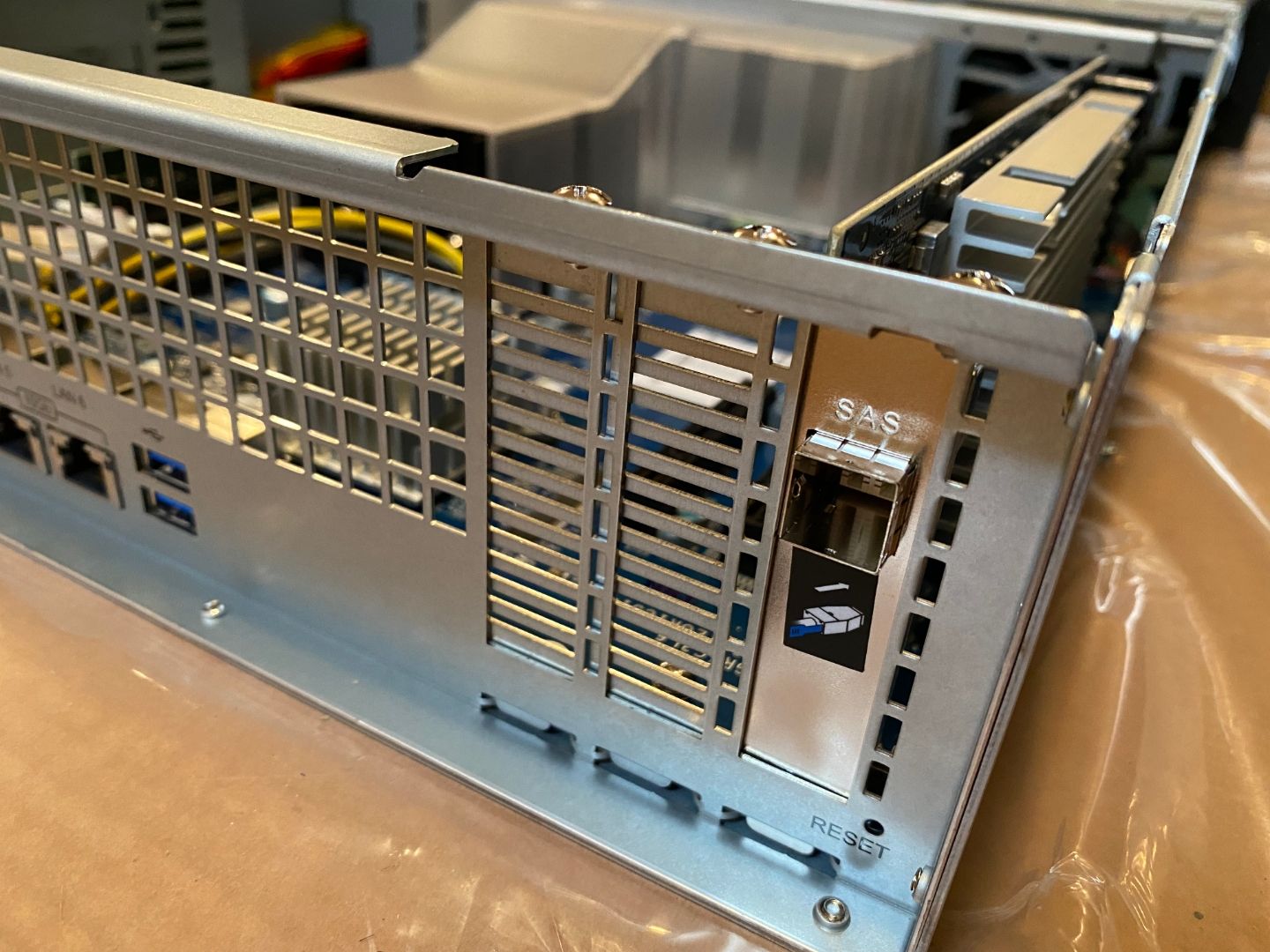 Also, SA 3400 has 2 additional PCI Gen3 x8 slots that you can use for various combinations of expansion cards for more network connectivity or cache.
It has a redundant power supply of 500W and a measured noise level of about 50db(A).
This is a standard 2U size 19" rack model with dimensions of 88 mm (H) x 482 mm (W) x 724 mm (D) and a total of 14.5KG (stock with no drives).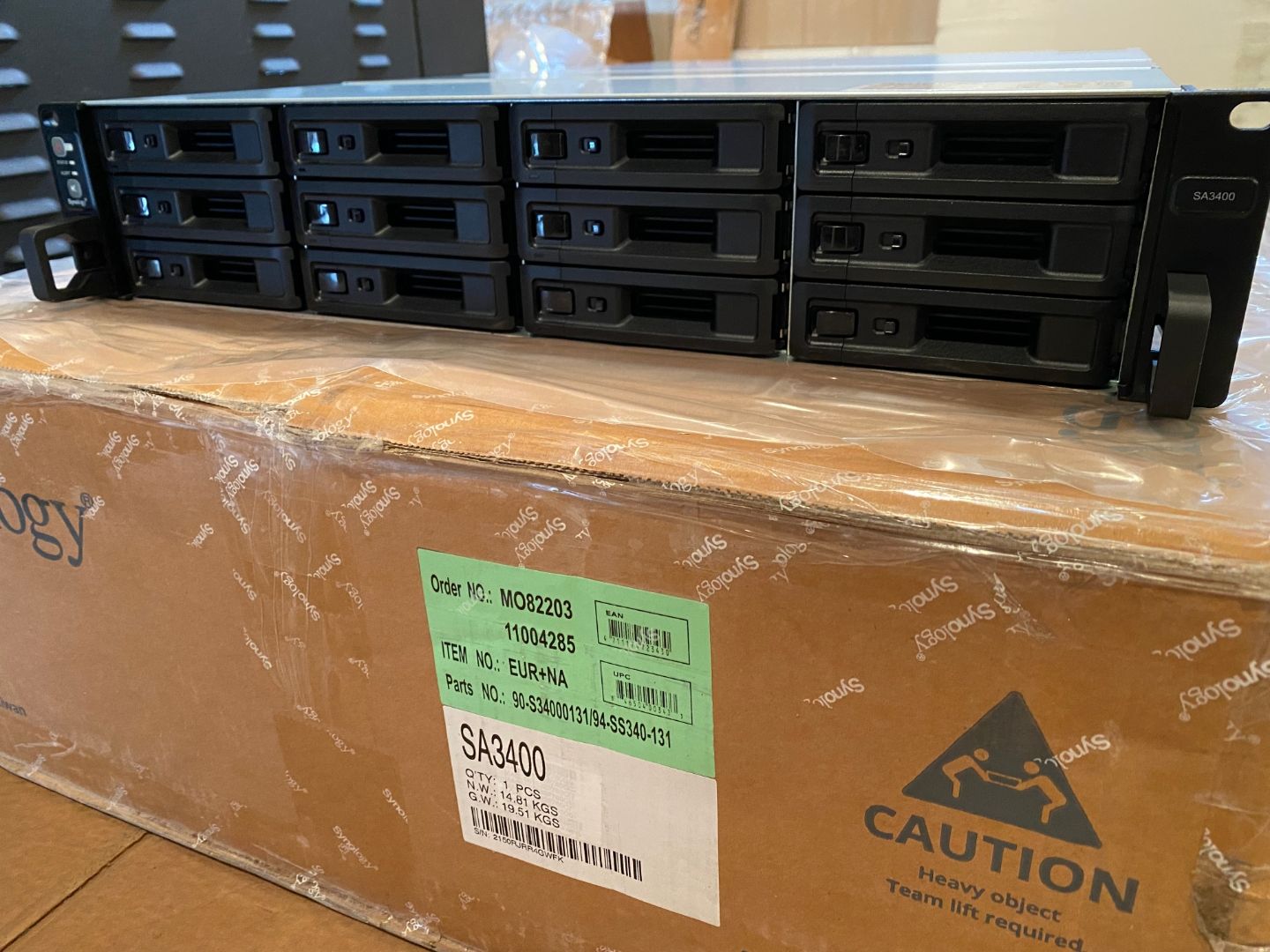 Finally, it comes (as the drives themself do as well), with an official 5y warranty.
HAS5300 drives
This particular setup as I said at the beginning, will be populated by both Synology HAS5300 12TB, and Seagate  ST8000NM0075 8TB Exos 7E8 drives. The reason behind it is to see how those 2 sets of drives in their own arrays will fare, and if there will be any problems with non-Synology drives.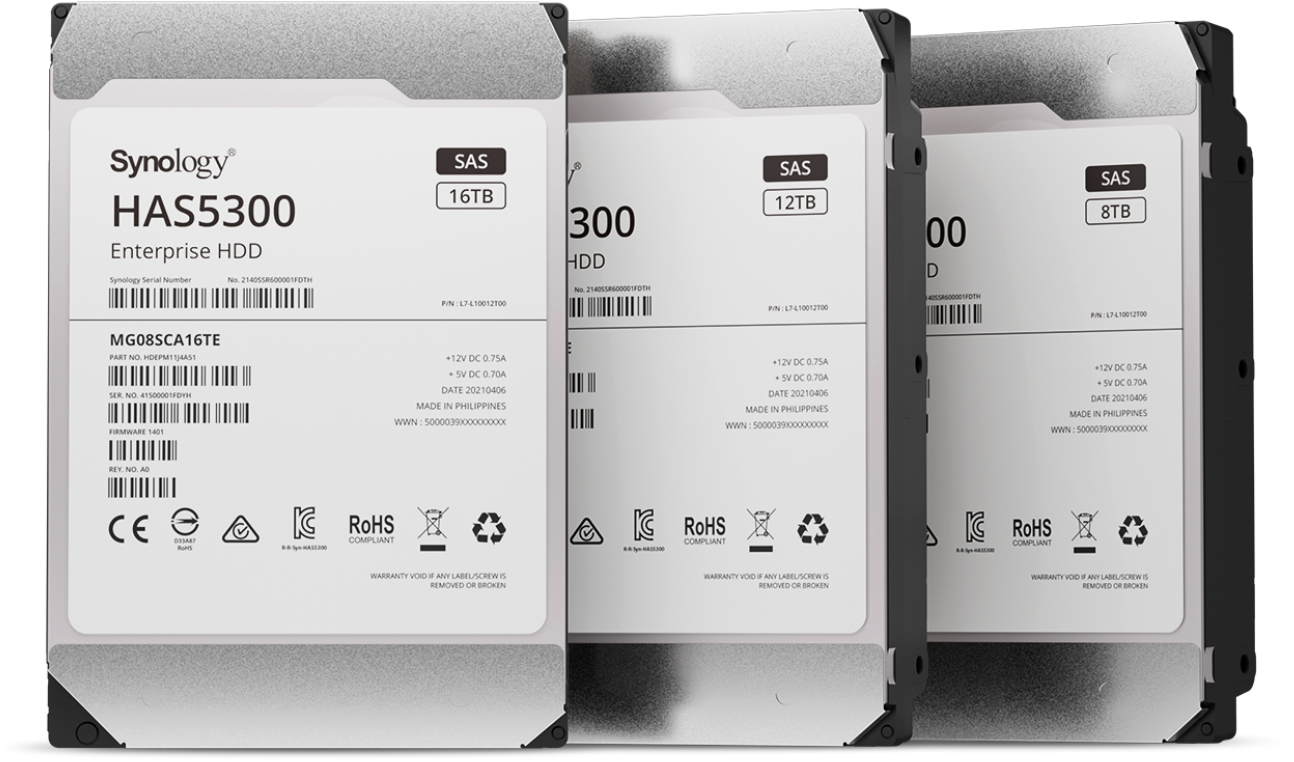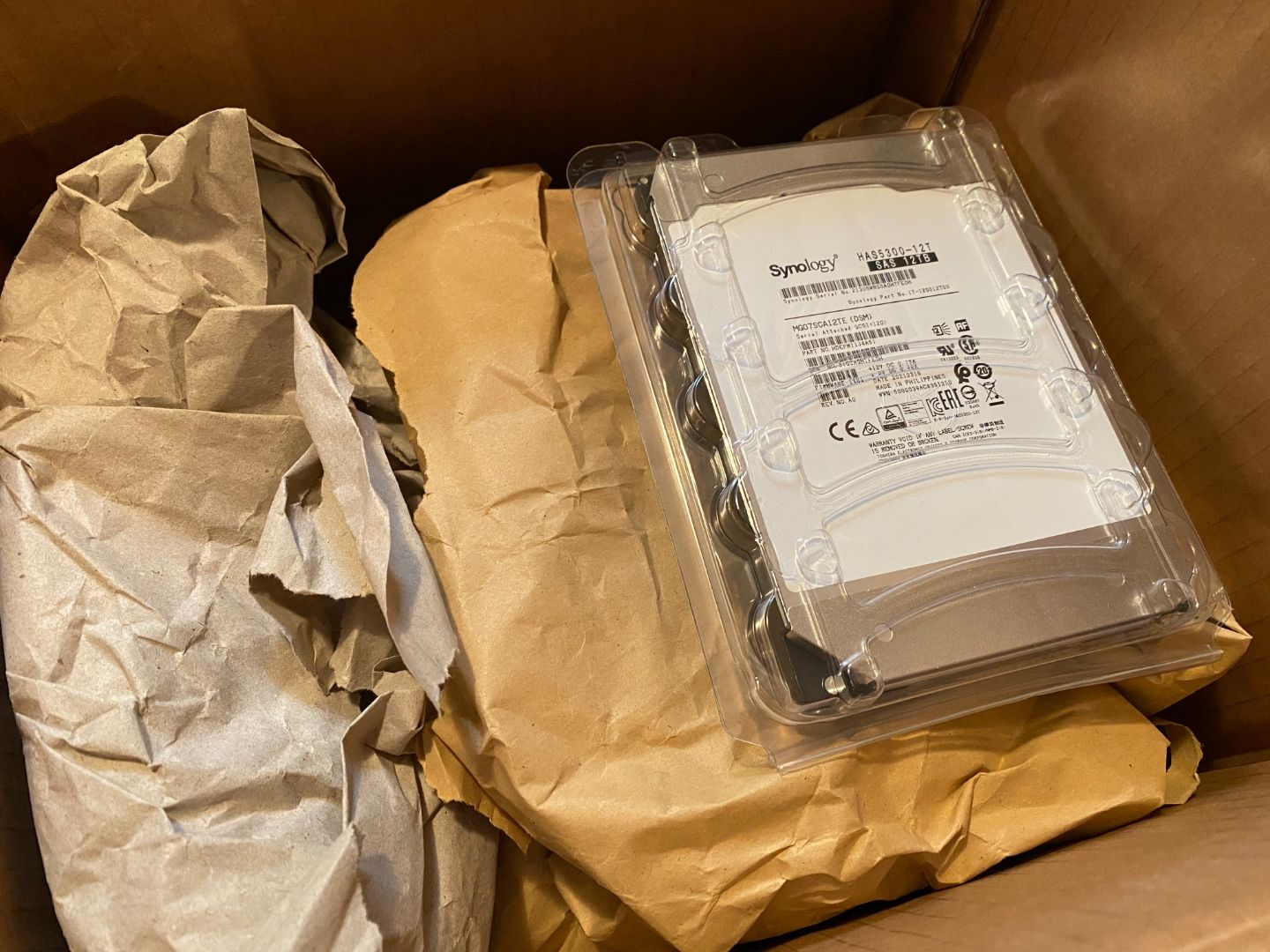 Keep in mind that these Seagate drives are on the official compatibility list.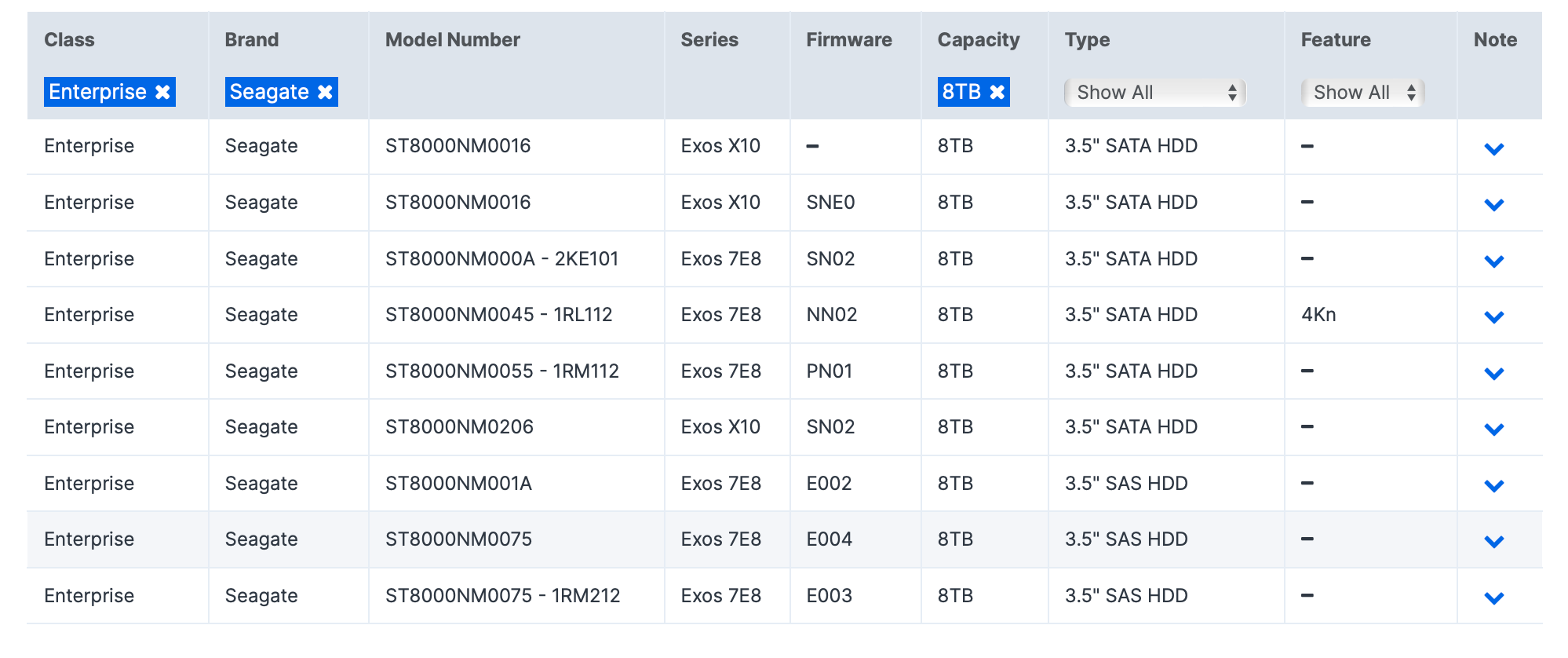 Conclusion
That's it for now. I will go into more depth in each of the follow-up articles with more pictures and configuration steps, so keep your eyes open in the following weeks!