UPDATE: 03/08/2021 - DSM 7 has started to show up as an automatic update on DSM 6 installations. Note, XS, SA, UC models still have a pending update for Q4 2021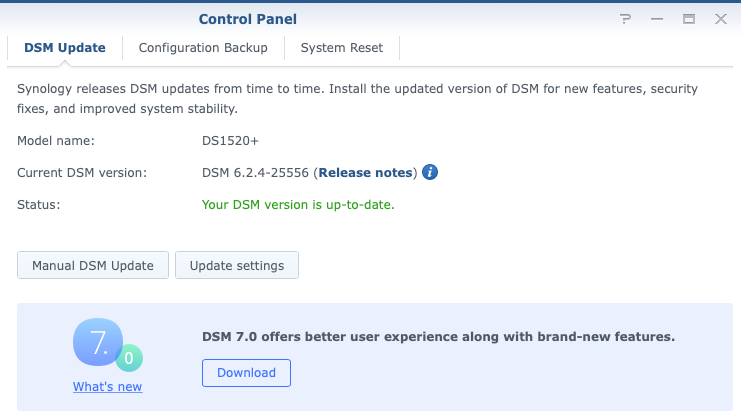 UPDATE: Unofficial info is that C2 Password will be live July 20th 2021
UPDATE: 29/06/2021 - added new YT videos for C2 Password, Transfer, Identity, and Backup (personal)
UPDATE: 29/06/2021 - v.7.0-41890 is here!
UPDATE: 24/06/2021 - you can check out info on the new C2 Password and C2 Transfer features here!
Five years ago on March 22, 2016, Synology announced the release of their DSM 6 OS. Since then a lot has changed and DSM, along with its apps and services, has evolved as well. Currently, in version 6.2 it is finally time for a brand new milestone in Synology history, here is DSM 7.
Today, June 23, 2021, Synology has officially announced the release of its latest DSM 7 version on June 29, 2021. After more than 5 years of waiting and over 7 months of public testing (in a closed preview as well as a public beta, and release candidate), we finally have the latest Synology DSM 7 rollout, one month after the release candidate version came out.
Please do note that the rollout of DSM 7 will be gradual. Not all models will get the latest version just like with the release candidate, so selected models from the "J", "play" and "+" lineup will have the ability to install the new version, and as for the XS, XS+, SA, and FS release are still planed for Q4 2021.
I know some of you might be disappointed a bit with this, but we will have to wait a bit longer until we can install anything beyond beta 2 on our XS - FS models. Still, saying that, you can run a VM (VDSM) of the DSM 7 with some features not being accessible (like HybridShare and Active Insight).
Along with the release of DSM 7, we will be getting some new C2 apps and services as well. Yes, looks like Synology has been hard at work to make its C2 platform more attractive and popular while expanding on a pure "backup" destination feature set.
C2 has learned a few new tricks in the last four years since Synology has rolled it out, and today we get the taste of what those apps are.
To start off, Synology has announced that is it building and working on a brand new C2 data center for the Pacific and Asia region right in their hometown of Taiwan.
As Synology has put it:
"The expansion enables the entire C2 portfolio to be closer to customers, reducing latency and improving the end user experience in a manner similar to how Synology on-premises NAS and SAN solutions are doing for edge deployments."
So, along with their initial C2 center in Frankfurt (Germany), and Seattle (USA) (opened on July 1st, 2020), Synology will now have another DC to cover the gap for the Pacific/Asia region.
On top of all this, following the release of DSM 7, Synology will push out new services that will be part of the C2 eco-system:
C2 Password - password manager
C2 Transfer - way of sharing sensitive files and data
C2 Backup - back up any endpoints and common SaaS cloud Services
C2 Identity - hybrid cloud directory as a service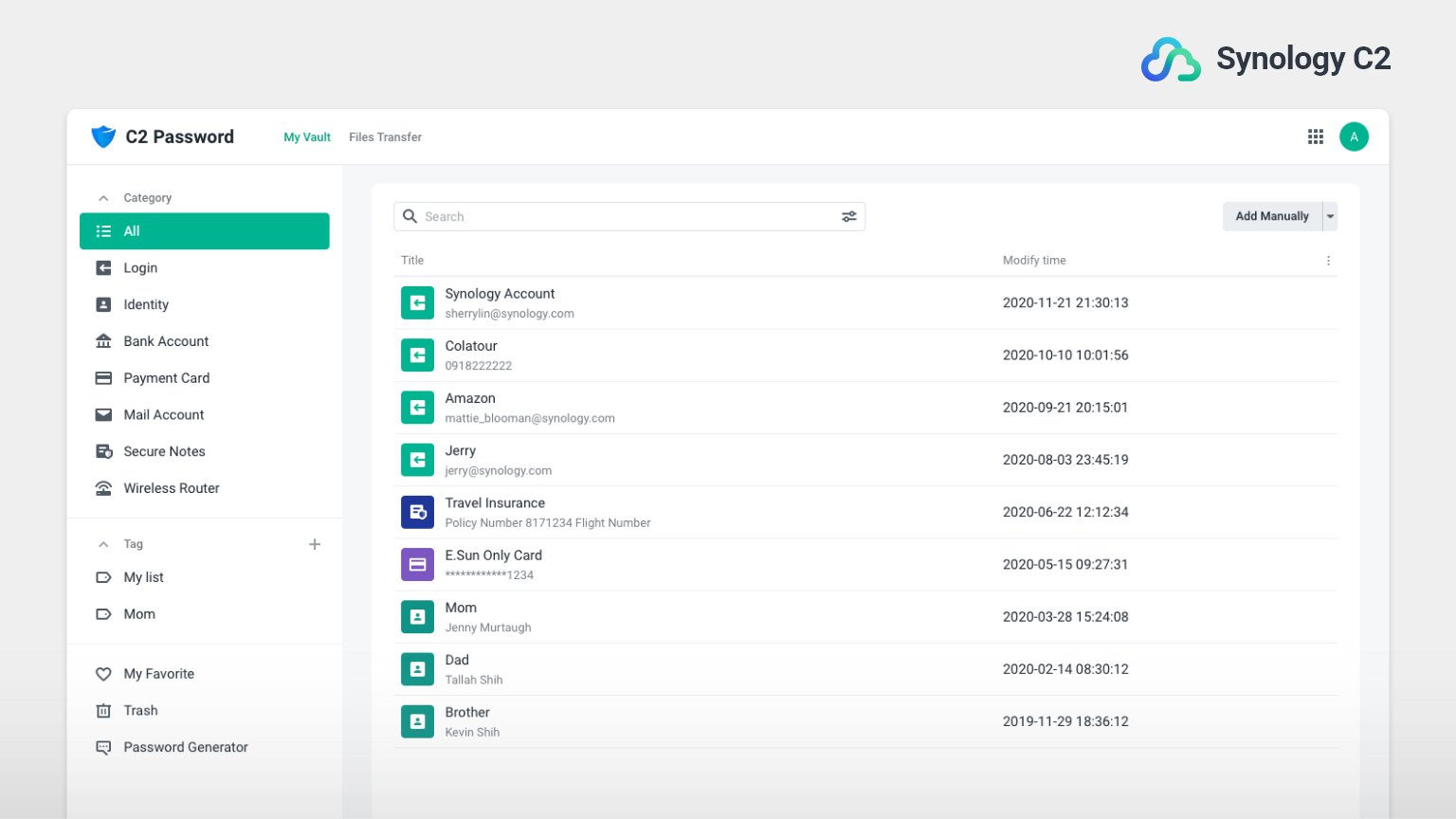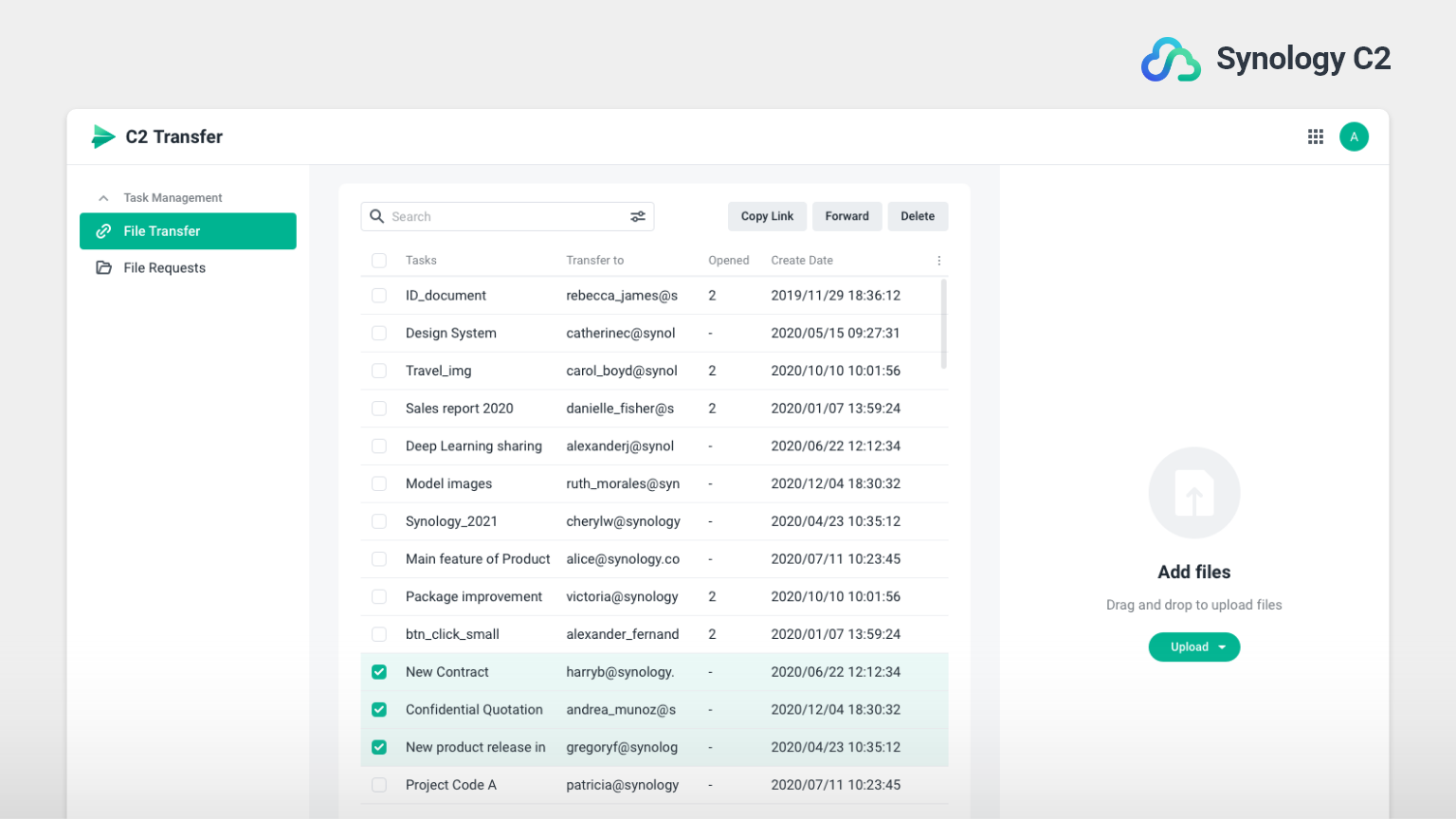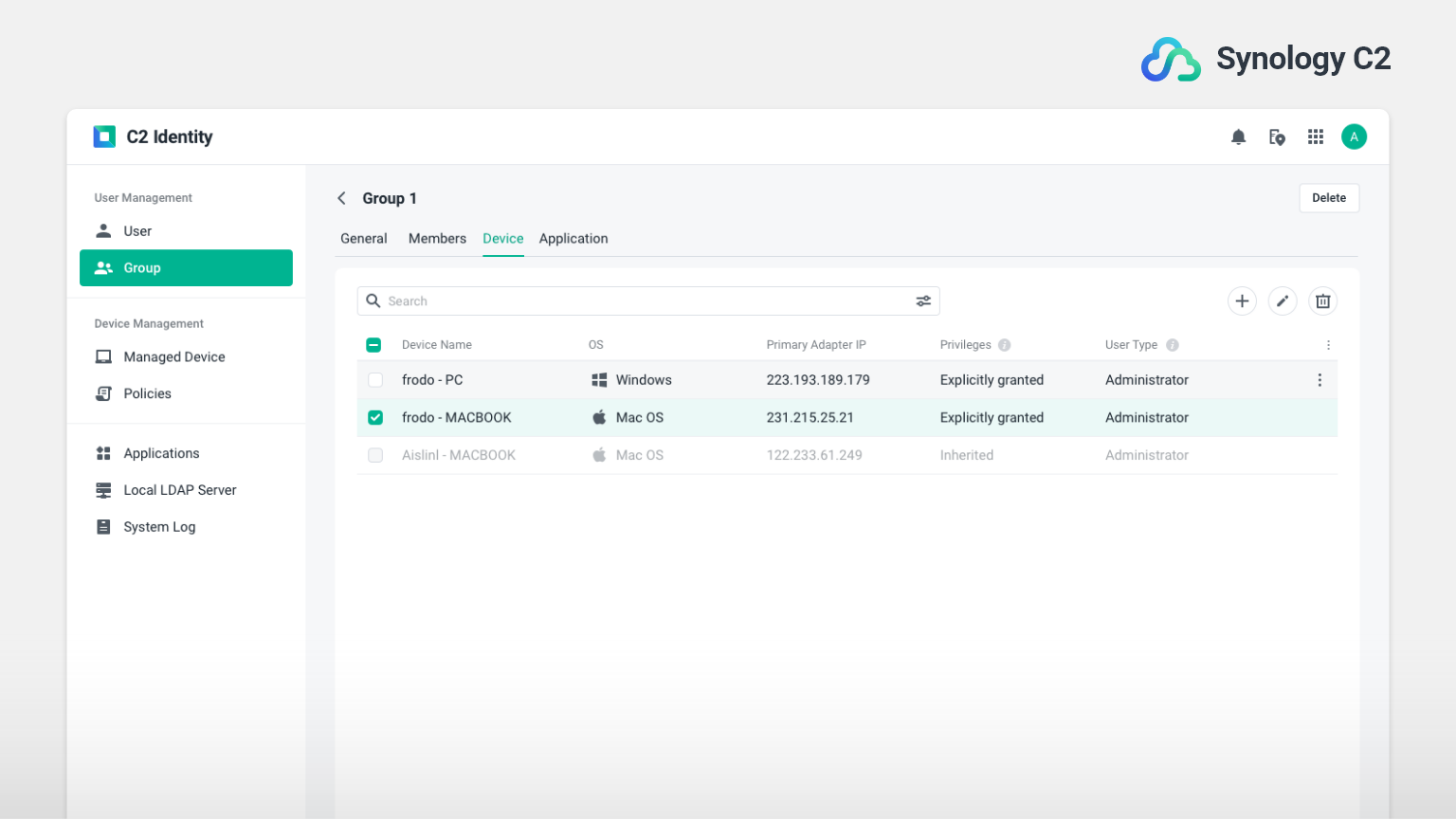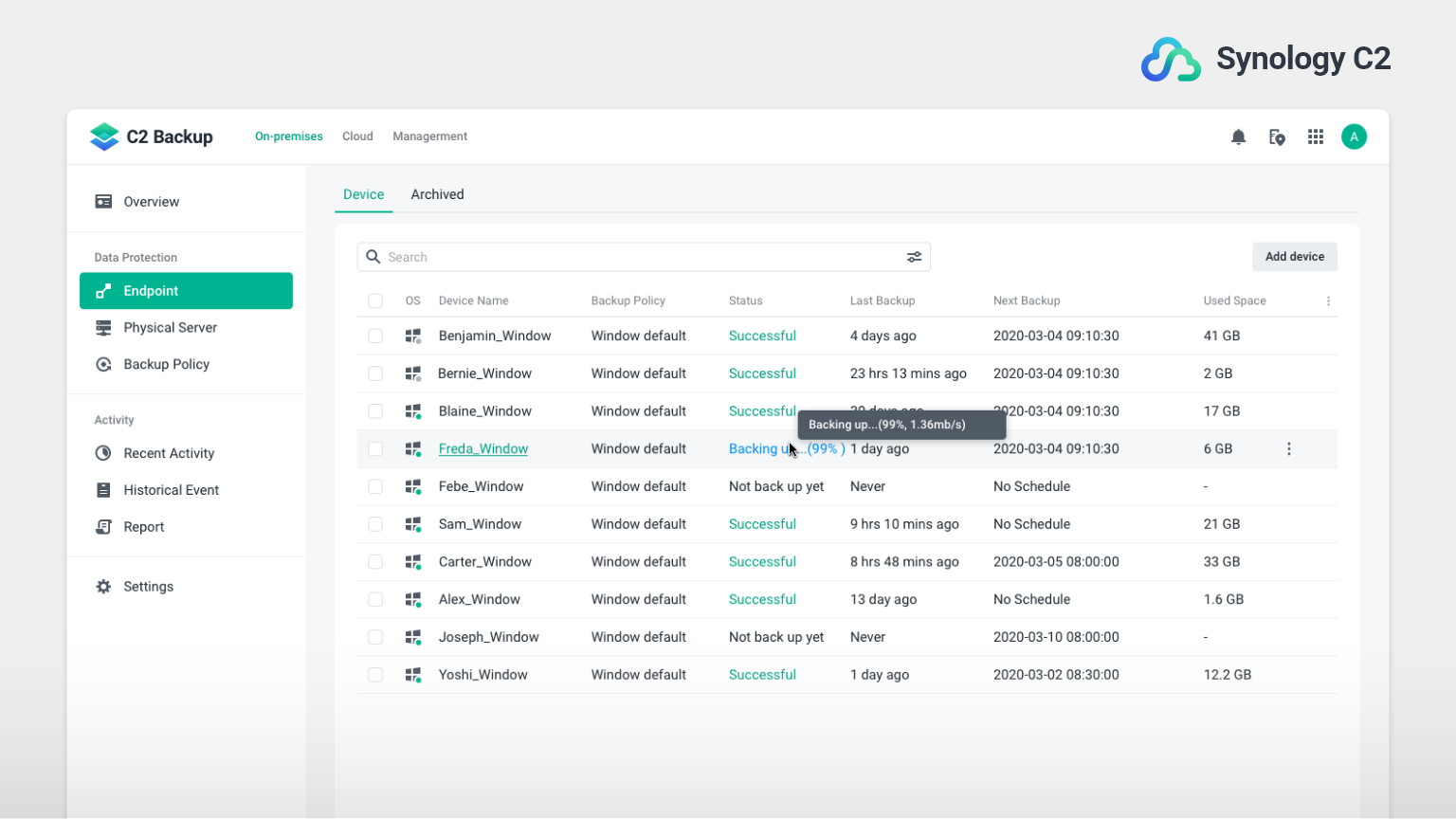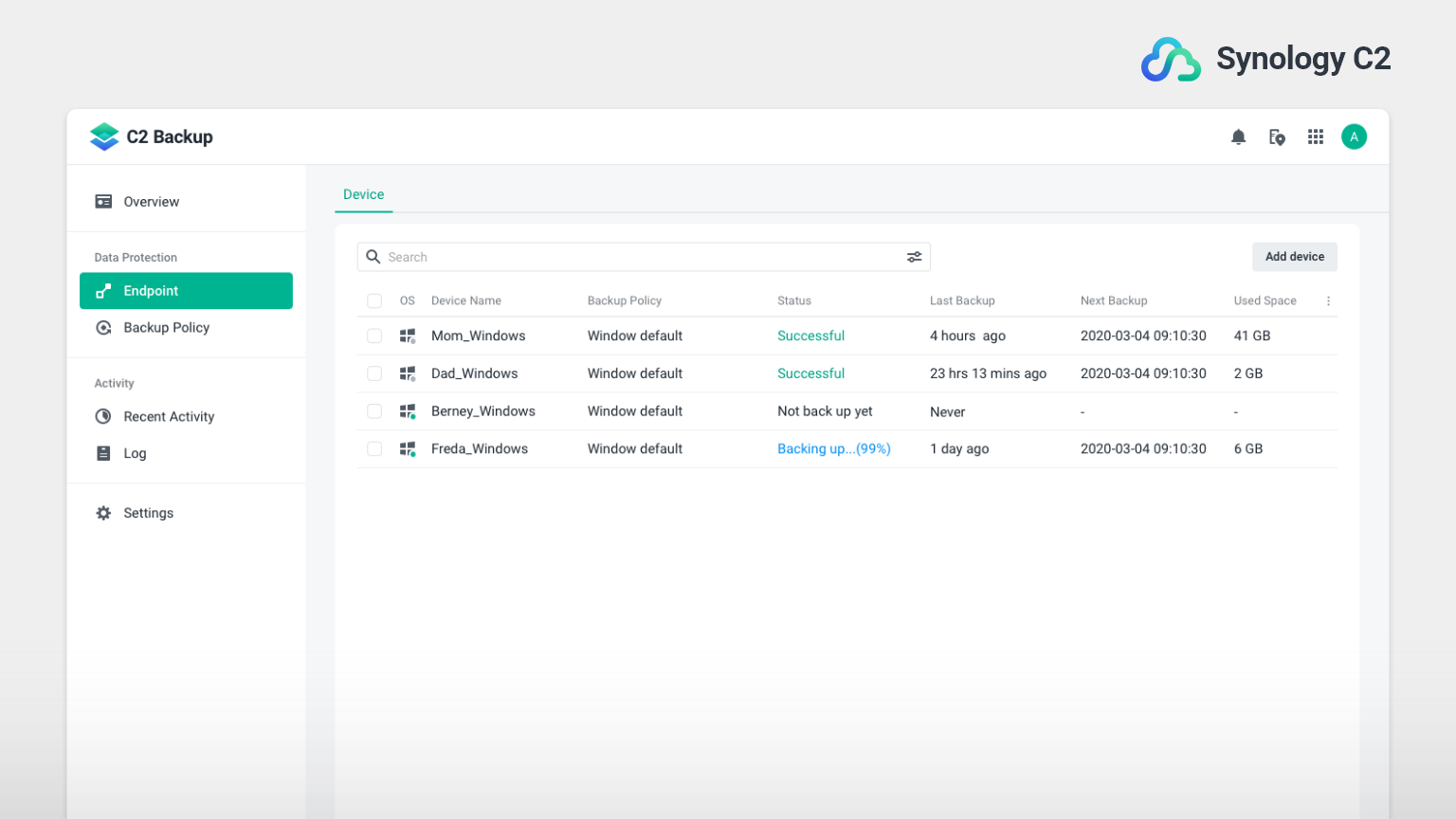 NEW info on C2 Password and C2 Transfer here!
DSM 7 and its new tricks
Over the past year, I have written a number of articles on DSM 7 and some of its main features, so I will recap on them here and link to a more detailed article as well.
Considering that DSM 7 will obviously be a hybrid OS (but not mandatory!) a lot of effort has gone into making it work that way. With a more closer and built-in integration with C2, DSM 7 offers more features and tools than ever before.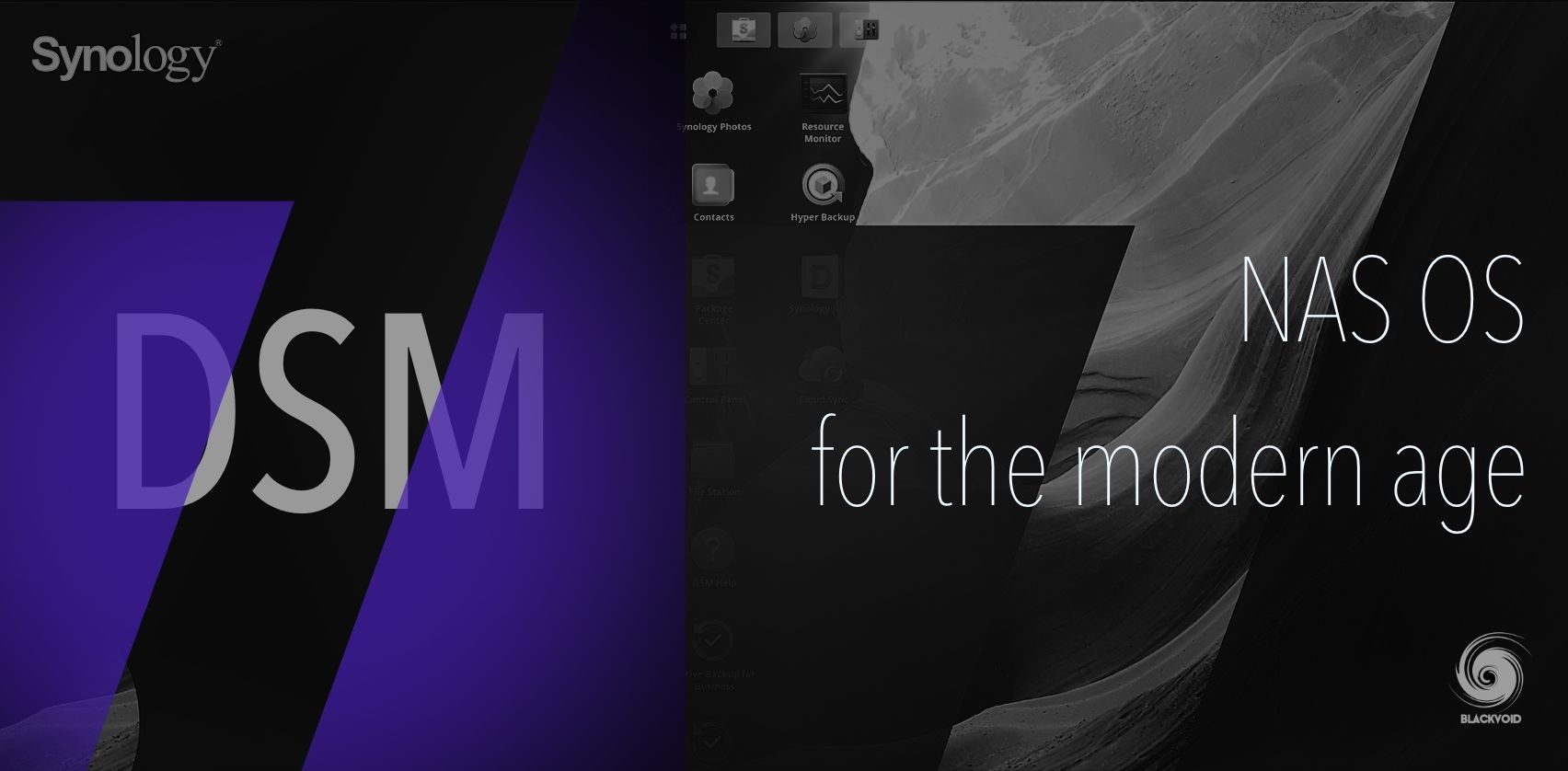 For a more general overview of the new DSM 7 (in case you haven't had contact with it before) please read up on DSM 7 - NAS OS for the modern age article where I give an overview on key features of the new OS as well as point out to more detailed articles on them.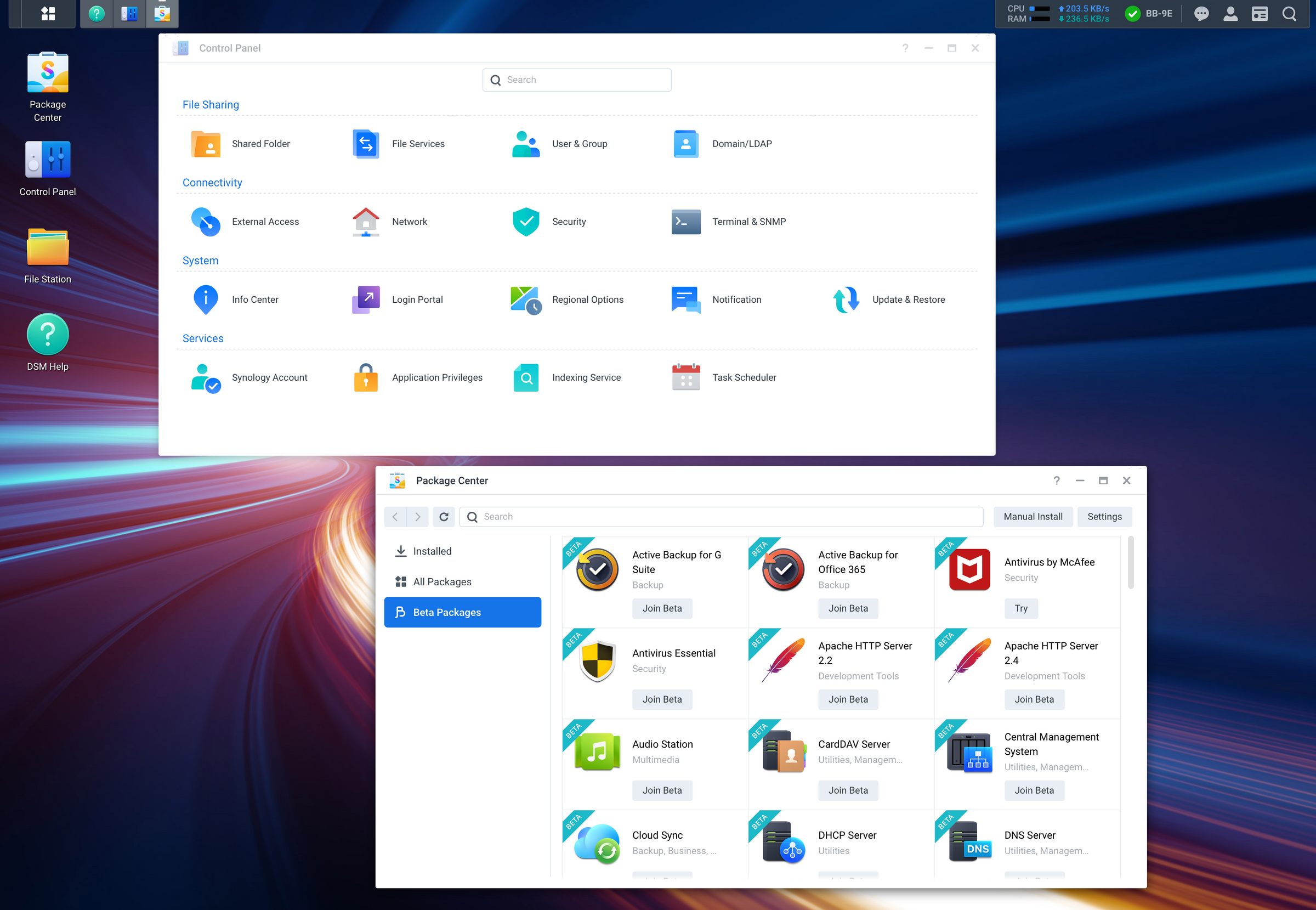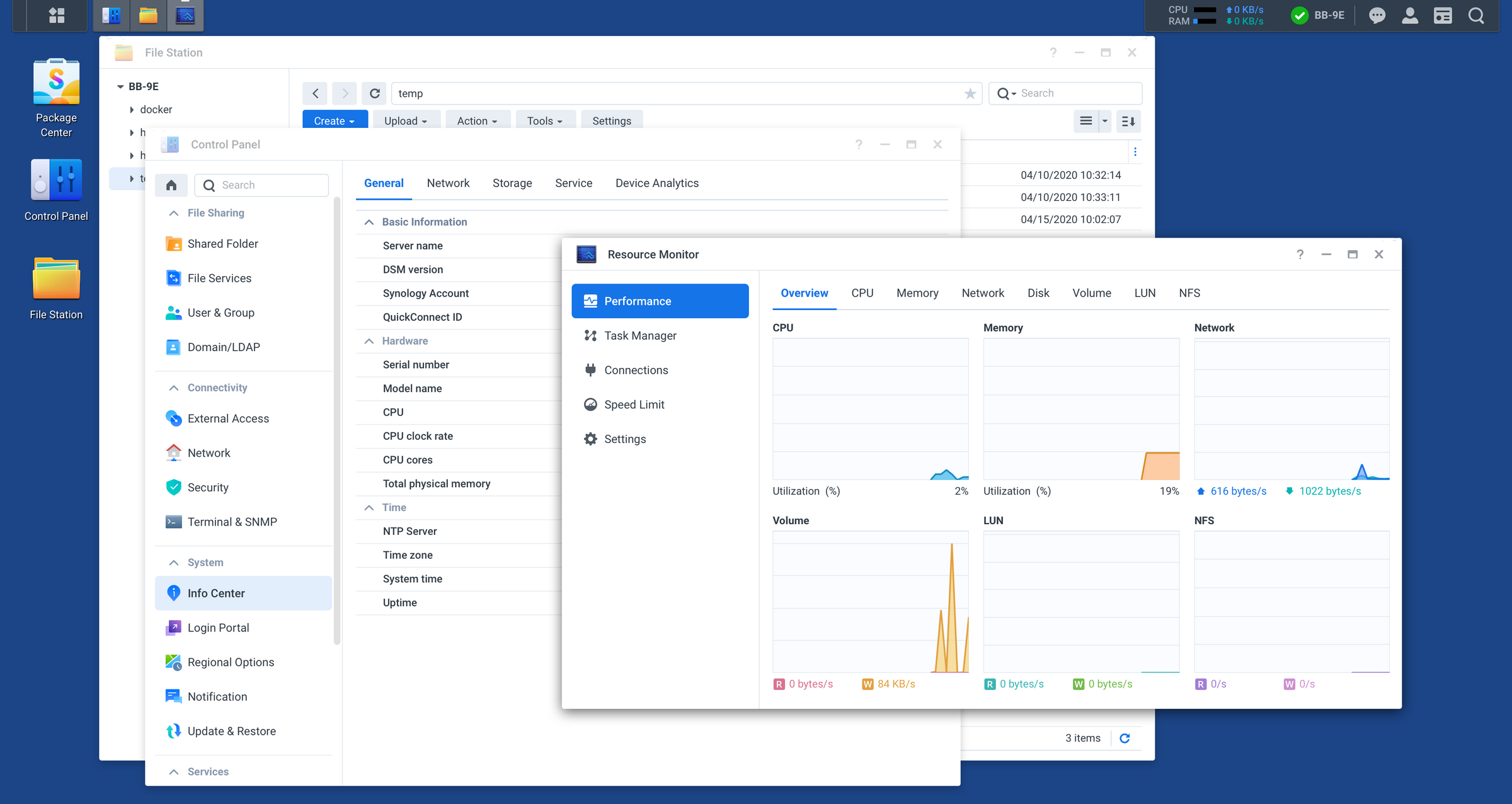 Synology is very proud of DSM 7 and with great reasons. Along with a huge amount of under the hood changes that will be beneficial now and over time, we as users have gotten a lot of new features that will allow us, our families and businesses, to use our NAS devices as never before.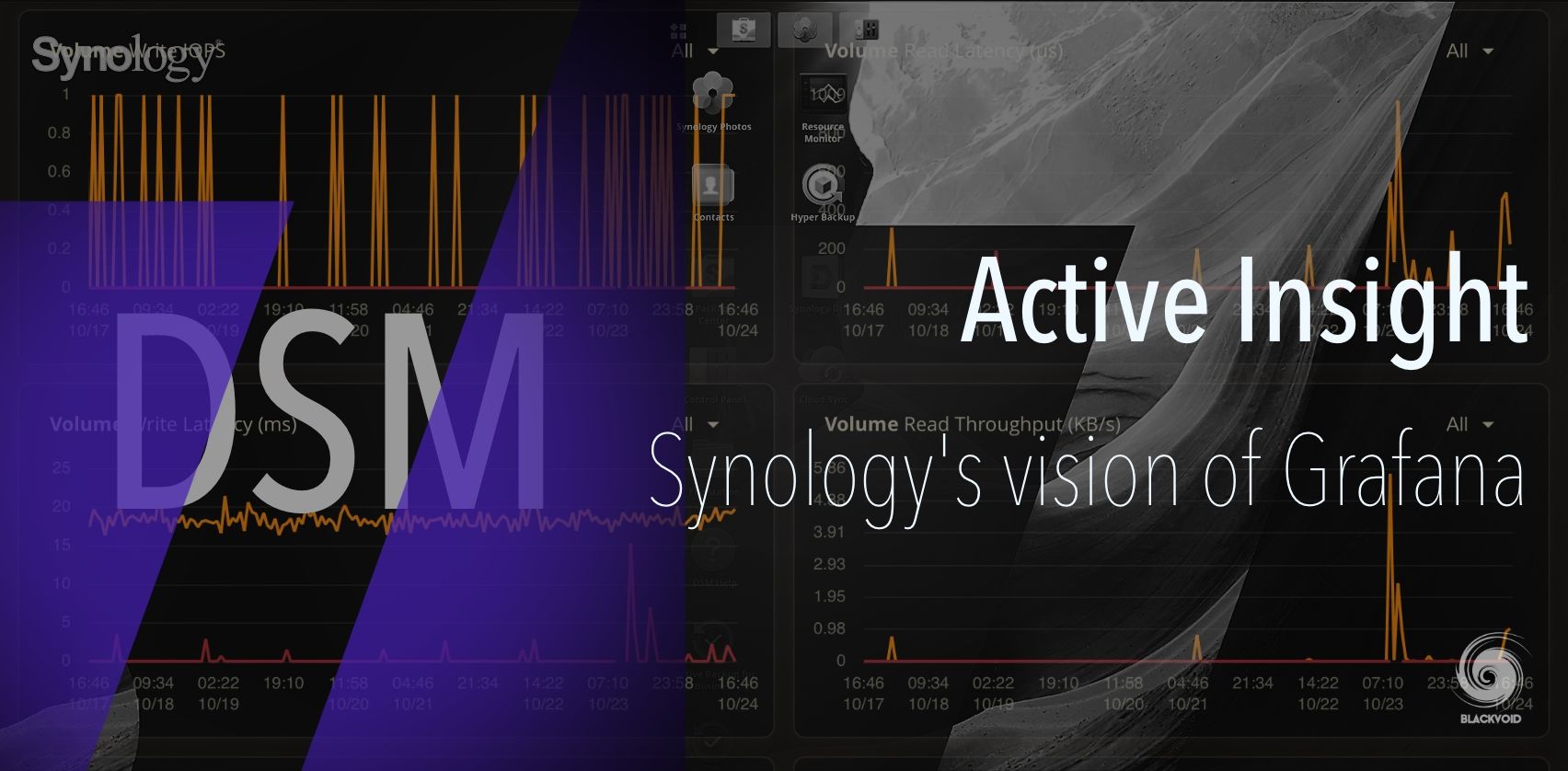 Let's see some of the features that DSM 7 (on selected models) will bring to the table, starting with Active Insight. In a word, AI is a new free/paid platform hosted by Synology that allows you to monitor, report, and view metrics of your NAS device(s).
For a more in-depth overview of this platform please have a look at my article from the end of last year, DSM 7 - Active Insight - all your NAS metrics in one place, and more.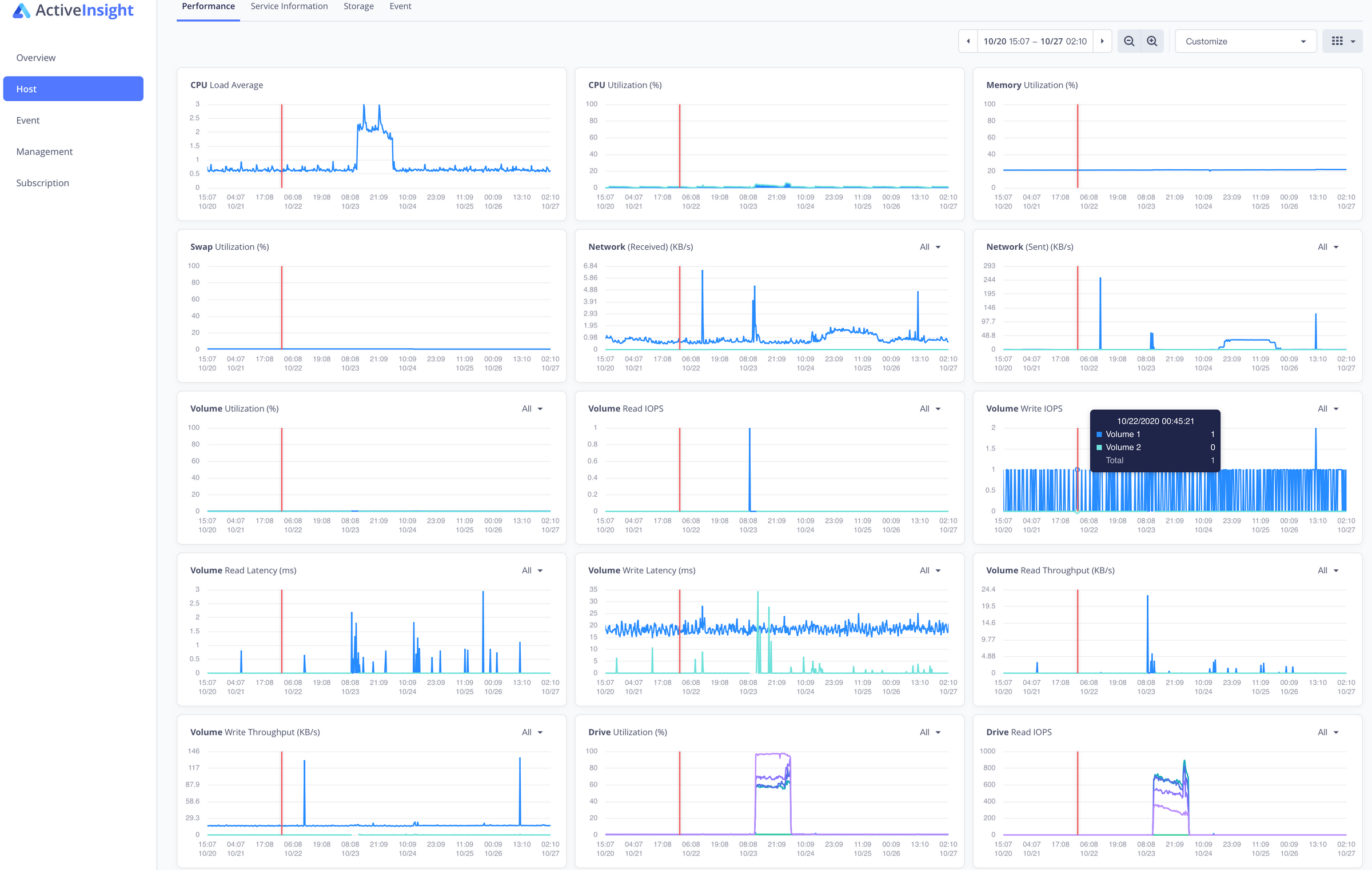 AI might not be for everyone, but everyone can use it, and having a notification and overview platform telling you what might go wrong or is wrong with your NAS is a huge plus considering that it is free, to begin with. Personally, I love AI. There is nothing special that you need to set up. You just turn it on and that's it.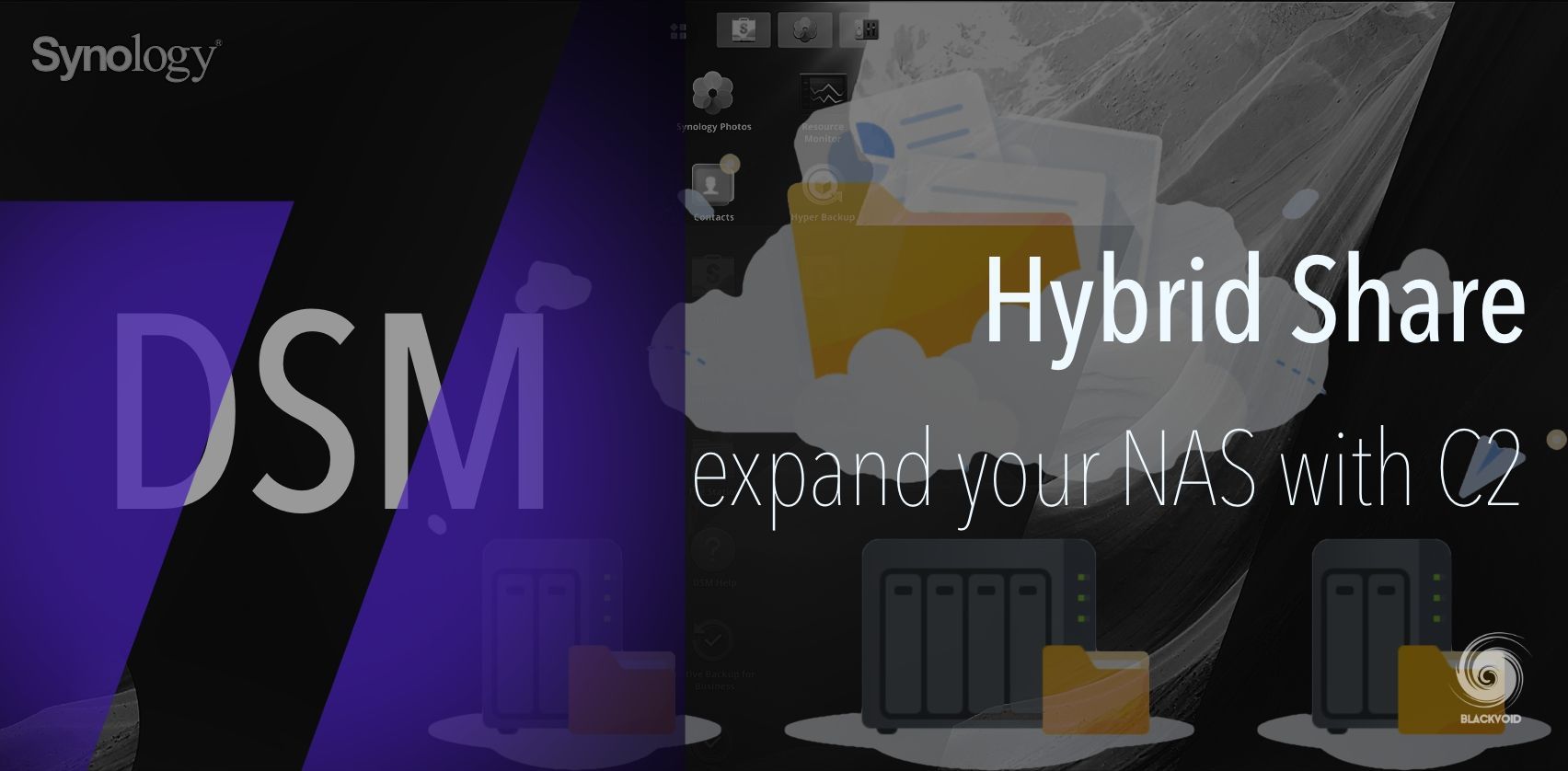 Going now a bit more towards the NAS itself, but also utilizing C2 potential, is another great built-in feature (on selected models), Hybrid Share.
With HS you will have the option to host a single shared folder on your NAS in the cloud (using your C2 storage space) and have the option to share that data with any other NAS unit that you might have that is connected to that same HS shared folder.
You might wonder how is this any different than having two has units in sync then? Well the point with HS is that the data lives on the main NAS that started to share the shared folder and in C2. When you connect with any other NAS device to that space you will have instant access to any data there, without the clutter of your local storage. That is until you access and request some specific data. So your data will be accessed but not costing you all 100% space upfront.
Details on the whole process of setting up and using HS are in this article, DSM 7 - Hybrid Share, expand your NAS to Synology C2.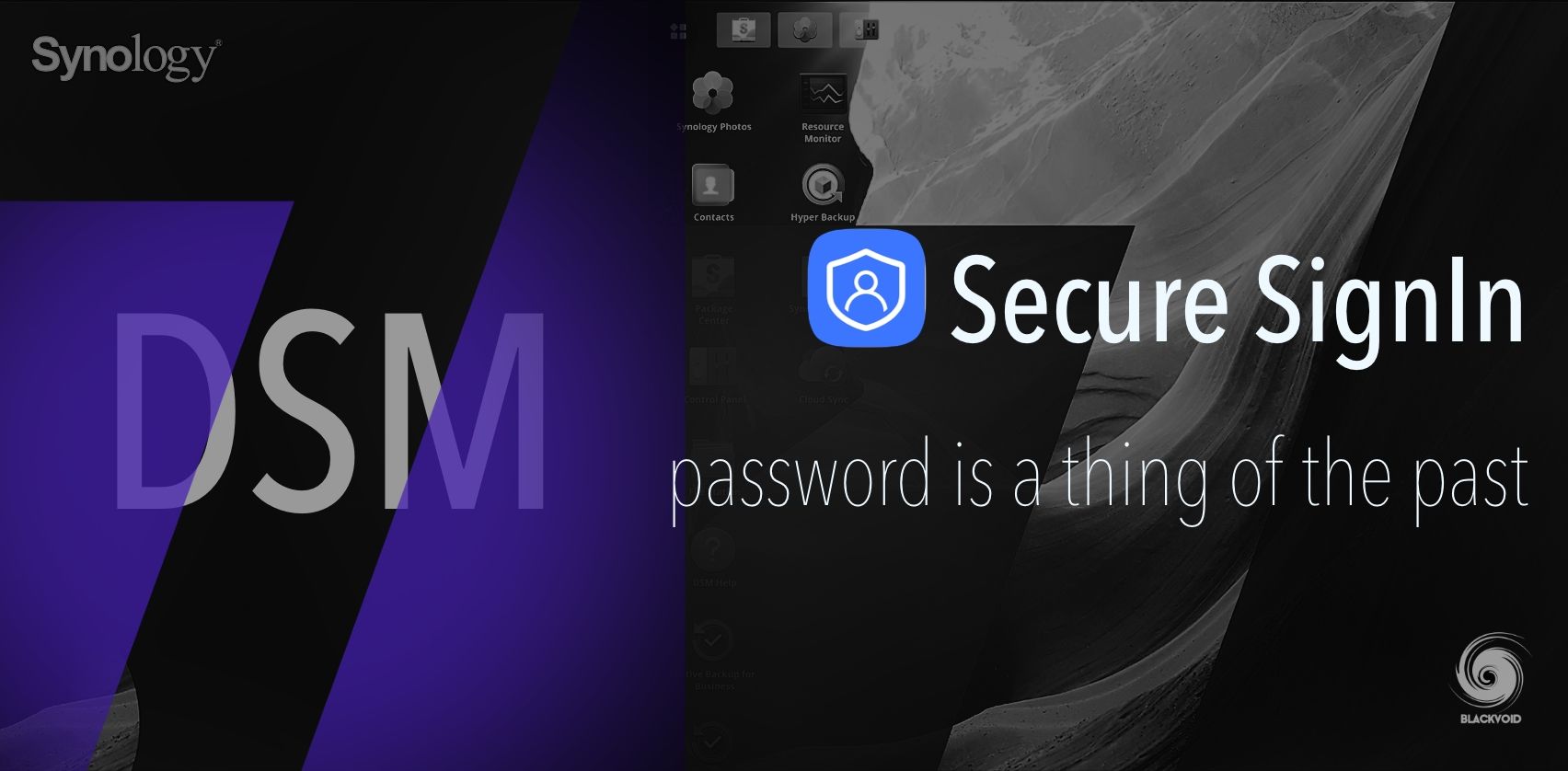 In the intro part of this article, I have stated that Synology is bringing C2 password manager, but on the other hand, Synology is also pushing to eliminate password (or usage of weak passwords) need altogether.
Another feature that will allow that to happen (especially with mobile devices nowadays running with biometric protections on them) is Secure SignIn.
In a sentence, it is a 2-factor authentication method that will allow you to simply enter your DSM user name and then authenticated it over a mobile Secure SignIn app without the need to enter your password. Much like unlocking your phone or a computer today, this will be the passwordless way of logging into your DSM 7 instance.
For a detailed look, and a video demo of how this works, have a look at the following article titled DSM 7 - Synology Secure SignIn.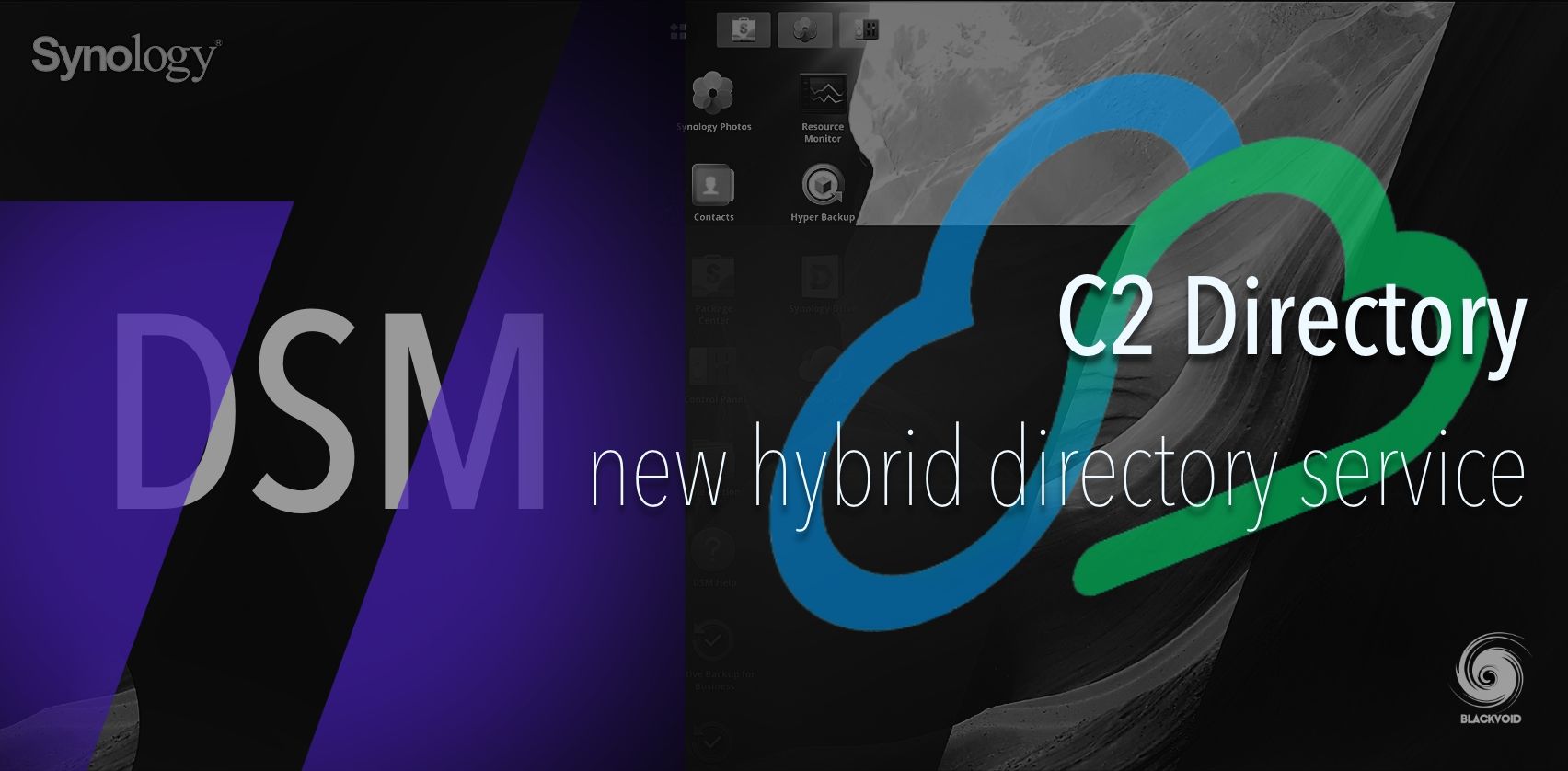 One service that we do know a bit about (as it was presented with the announcement of public beta) is C2 Directory. On, what looks like, a number of hybrid services, C2 Directory will build on a standard Synology Directory Server and LDAP features by using a combination of on-premise and cloud functionalities when it comes to both users and device management.
C2 Directory hands-on is still off-limits so there was no way to test any of the features of how this service will work, but if you are interested in some more details and a few screenshots that are out there, be sure to check the following article, Synology C2 Directory.
The list of new features is long, and I mean really long, but to cover them all in a single article is impossible. That being said, one last thing that Synology is really pushing for is the brand new fusion of their popular packages, Photo Station and Moments, called Synology Photos.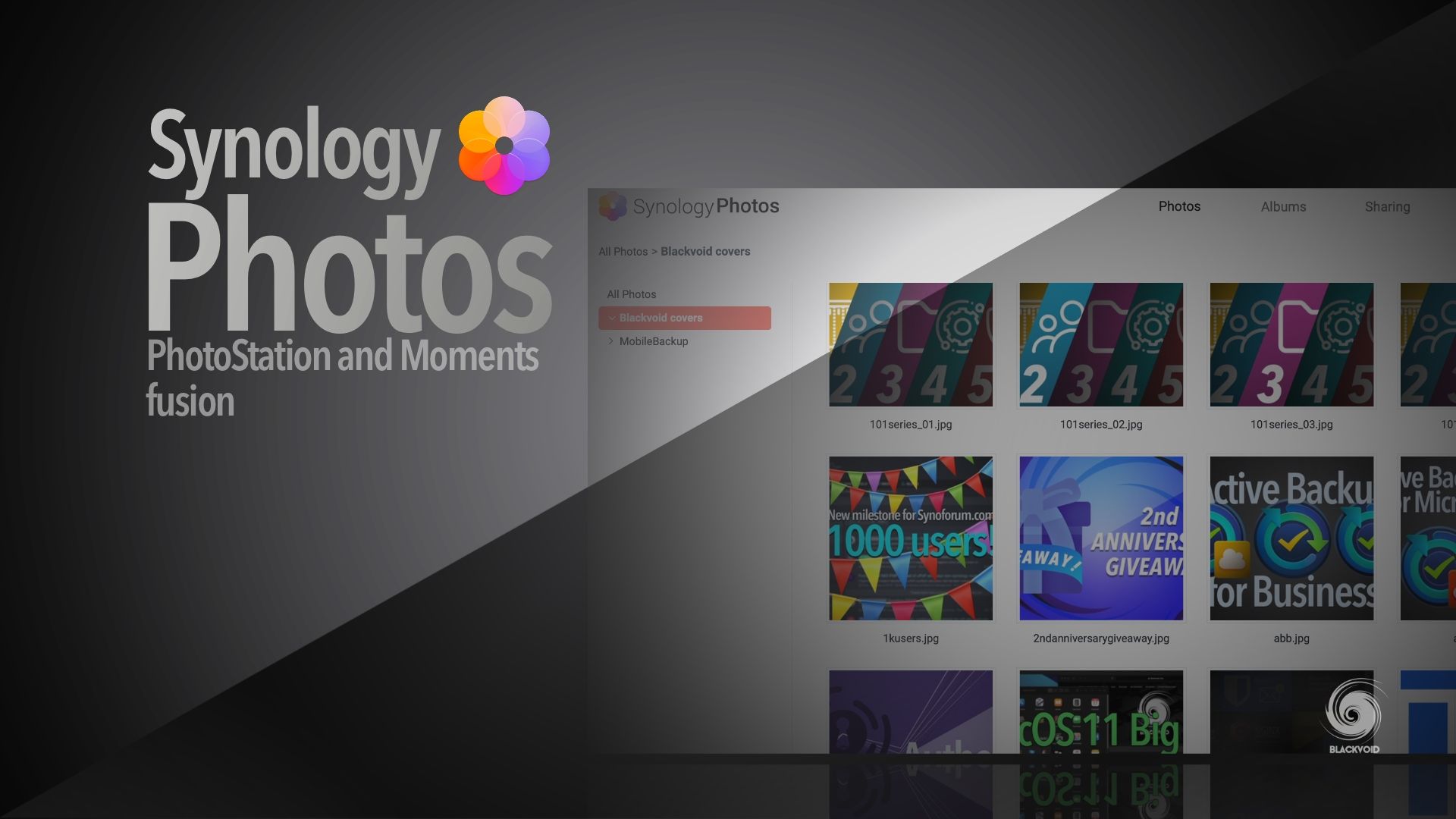 Offering the best of both worlds, Photos should be the answer to all your photo management needs. Including selective sharing, virtual albums, shared spaces, and more.
Accompanied by a brand new mobile app with a backup feature, Photos should solve your remote access problem from any device as well as make sure that all your precious memories are automatically backed up for safekeeping.
For a more detailed view into all of Photos features, make sure to check out this article, Synology Photos.
What else?
There are some details that are not listed in the release notes (not even on the RC release notes) but are known and coming in the near future. Here are a few examples.
On-demand sync in Drive client for macOS - now this is a feature that Windows users have had for a long time. Tnx to Apple changing its mind, Synology should push this feature out soon.
While on the subject of Drive, it also looks like that Synology is working on a new Drive client called Drive X. No major details as of yet, and definetly no official ones, but for more info check out this article, DSM 7 - Office and Drive Server 3.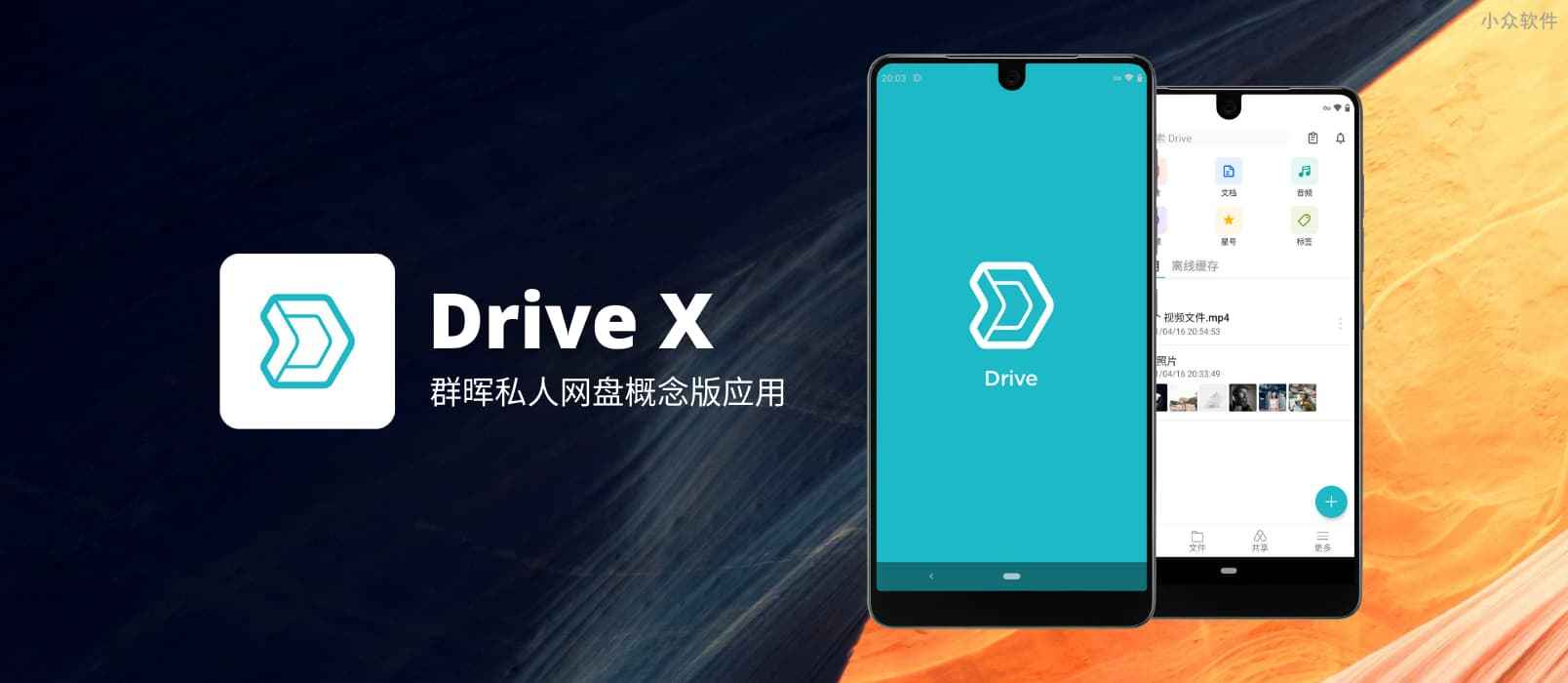 Active Backup for Business (macOS support) - again the ability to backup Windows computers was possible since day one of this package. Linux-based OS got to the party second, but Synology did promise to allow macOS-based computers to backup as well. We are all still waiting for this to be implemented. Hopefully, with the release of DSM7, the focus will shift on delivering new features to their packages.
A lot of changes were done on the DSM alone with some cleanup in the Control Panel. Some features were renamed, others combined with existing categories, so don't worry if you can't find anything right away. It might be the right time to test out the new system-wide search option that works really well.
Finally, one personal favorite feature of mine that is coming is C2 Backup and configuration backup and restore.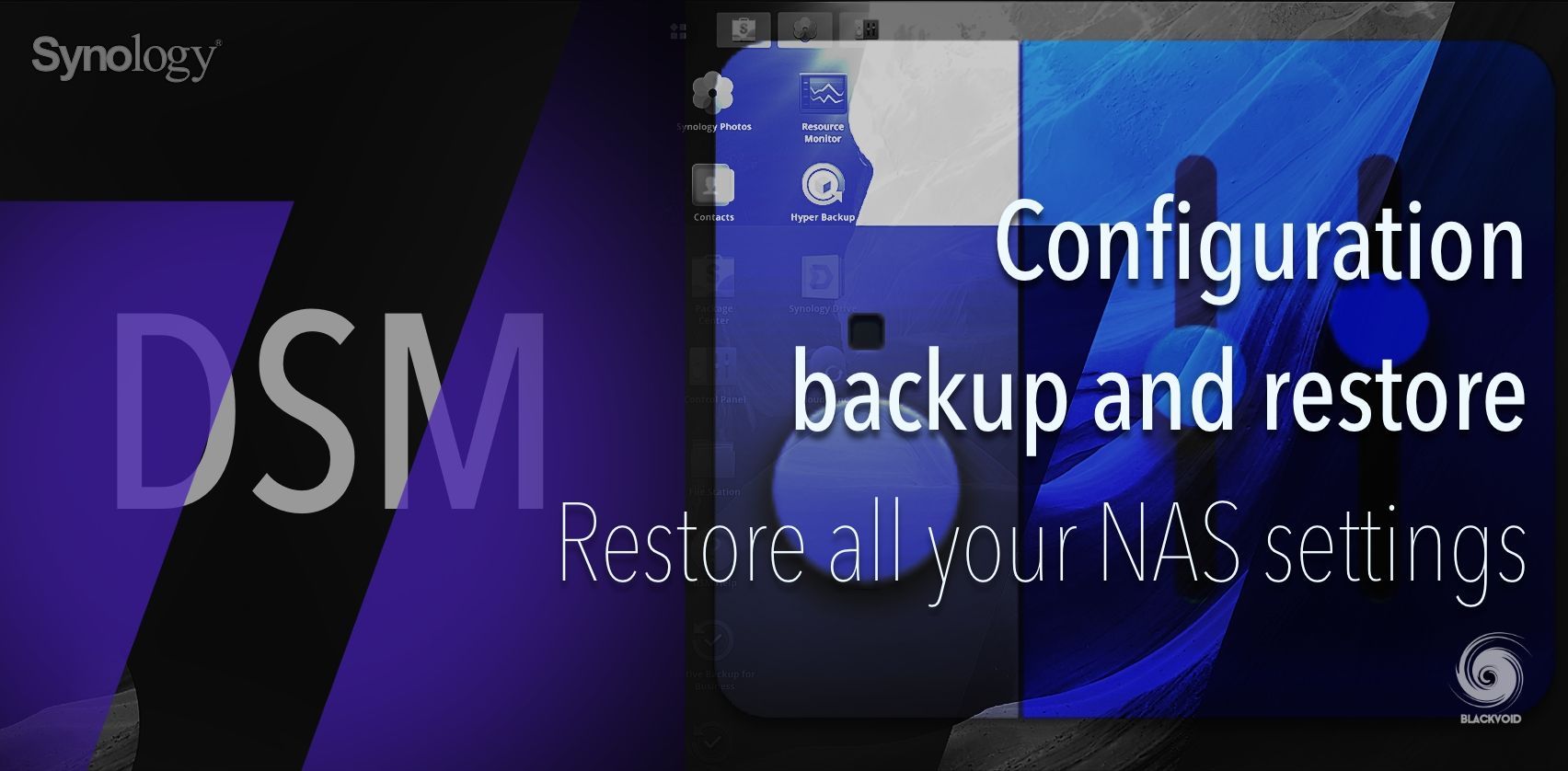 Considering that backing up your NAS and its settings is not something that everyone does daily, you could get into trouble if all of a sudden you are left with no configuration settings to restore from. Sure, you can export them by hand at the moment, and not all of them, but with DSM7, all this will be configured and executed automatically using Synology Account as the destination to backup your configuration.
On top of all this, Synology has announced back in December 2020, that they will offer some sort of bare-metal restore option as well. Now, this feature is yet to see the light of day and how will be implemented but some work is being done on that.
For a few more words and images on those options to come, check the following article, DSM 7 - Configuration backup and restore.
Also, have I mention that Synology finally pushed the update for Docker from v18, to v.20.10? Yes, they did, for DSM 6 and 7. Finally right?
Conclusion
I am sure I have missed some things, but as I said, it is impossible to put it all together under one article, and then again, why do it?
As more and more features become apparent and accessible I will be sure to share info on those. For the time being, enjoy DSM7, don't rush into it if this is your only device, read the release notes, and be sure to know beforehand if any of your 3rd party apps are working or not. As you may or may not know, there is no official and supported way to downgrade back to DSM6.
Still, if you end up in trouble for whatever reason, and do want to downgrade back to DSM 6 a little longer, check out my guide on how to do it, DSM 7 to DSM 6 downgrade (unofficial and unsupported).
Will you be upgrading to DSM7? When? Why? Why not? Let me know down in the comment section below.