This article is mainly for the new users that are coming into the Synology NAS eco-system. While most brands have a decent number of apps that can run on their devices, Synology is known to cannibalize some of its apps and services and roll out new ones over time.
Because of this life-cycle management, keeping up with new features, and options offered by new solutions can be a challenge for someone just starting fresh or on top of that, someone who is not well versed in the whole process of running their own server.
Just to be clear, the list of apps is my personal top 10 and not something that will necessarily be on your list as well. Also, this list will cover only Synology apps and not any 3rd party platform.
Considering that most future NAS users are looking toward these kinds of machines for backup and storage space, let's start with that category first.
# 01 Active Backup for Business*
*requires a NAS from the "+" lineup or better
The top of the list here takes a relatively new addition to Synology's portfolio that has made its name with a free licensing model for an unlimited number of Windows, Linux, and soon-to-be, macOS devices. Alongside those platforms, it will offer the option to backup your virtual machines from popular hypervisors, like ESXi, Hyper-V, or Synology's very own Virtual Machine Manager. Active Backup for Business.
I have written a number of times here about this platform and for good reason.  Anyone running a household or a company that needs an endpoint backup solution for free as opposed to some commercial solutions out there would be wise to check out ABB.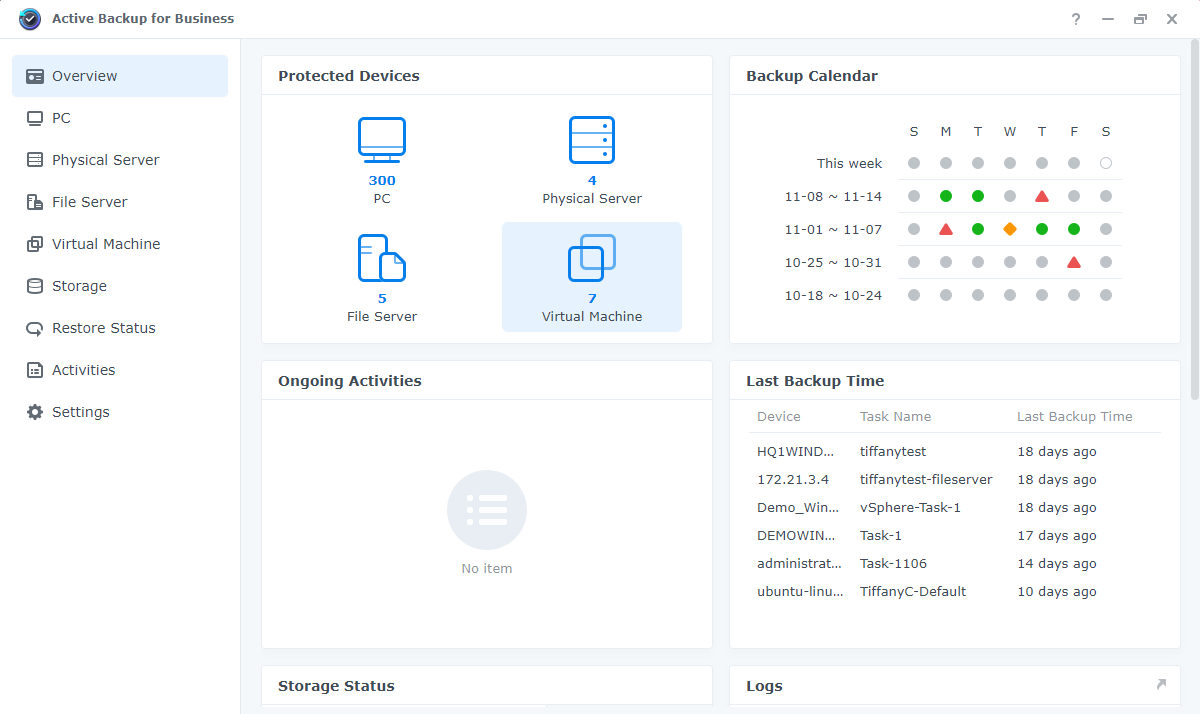 As of recent, ABB also supports full NAS/DSM (OS) backup and bare metal restore, so if you are looking for a disaster recovery solution for your NAS without the need to turn to any cloud provider, this platform can deliver on that as well.
For more details on this new feature have a look at the following article.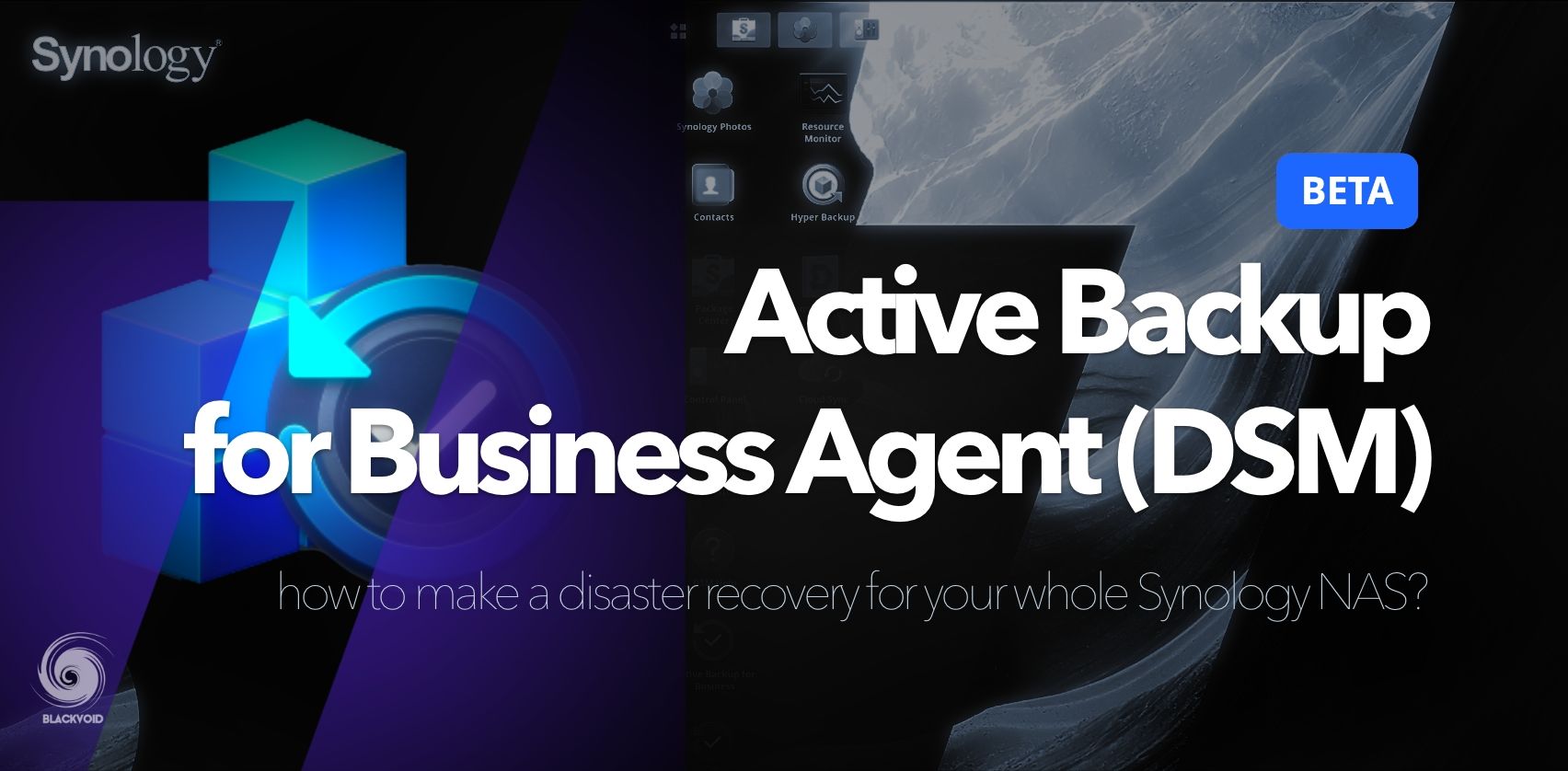 On a final note, another addition to ABB is the ability to backup macOS. So, finally there is a way yo backup a Mac device without the need to use the Time Machine.
More details ahead.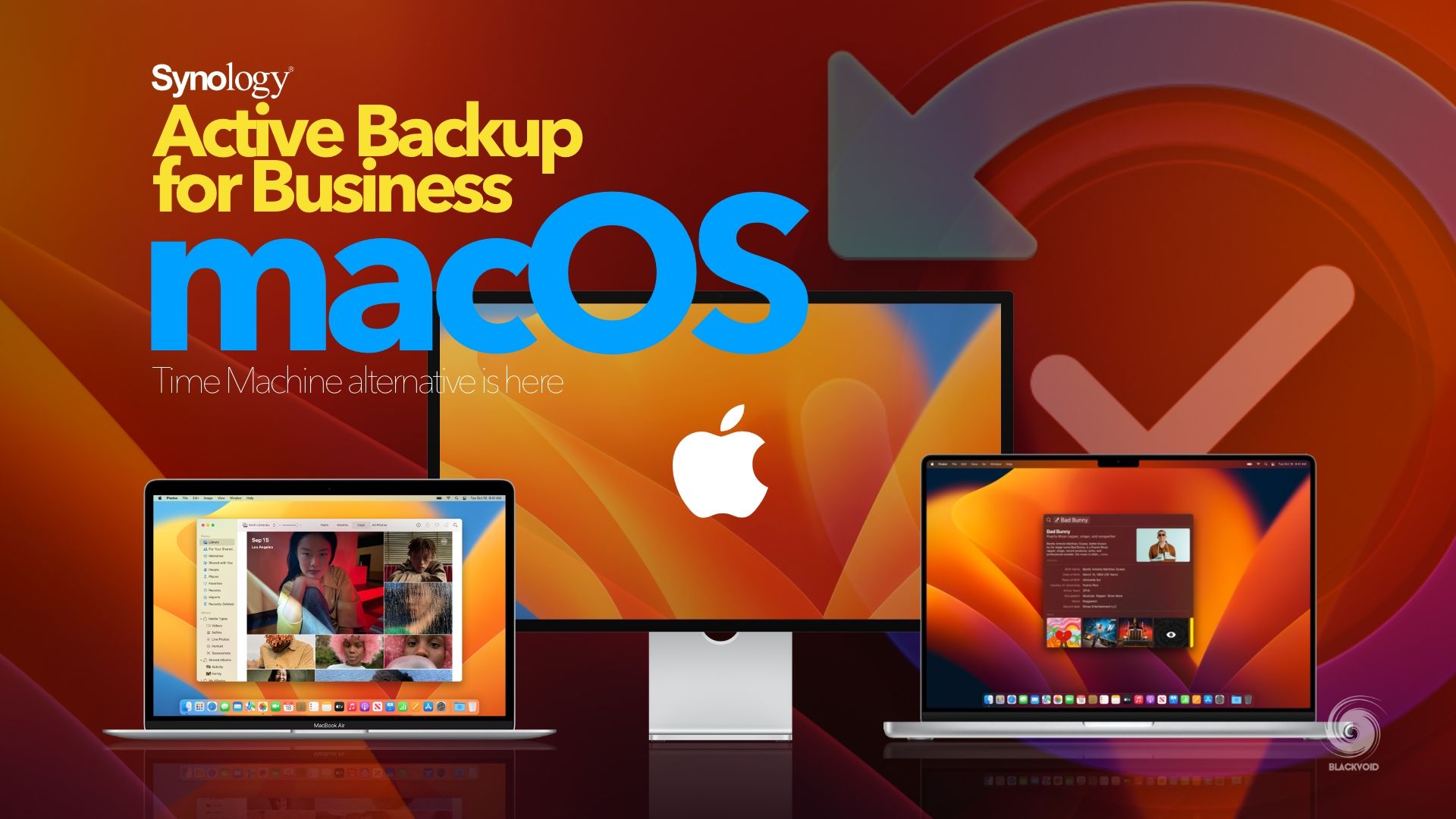 ---
# 02 Hyper Backup
Following on the previous tool, here is another important backup tool. Hyper Backup. Unlike ABB, HB was designed with NAS data backup for various destinations. Those would be another NAS, a compatible rsync server, Synology's very own cloud, C2, or any other number of compatible platforms.
HB is another tool that can take advantage of deduplication, scheduled or manual backup, and of course, restores. It can also be used to back up any Synology DSM compatible application. This includes its data and configuration settings.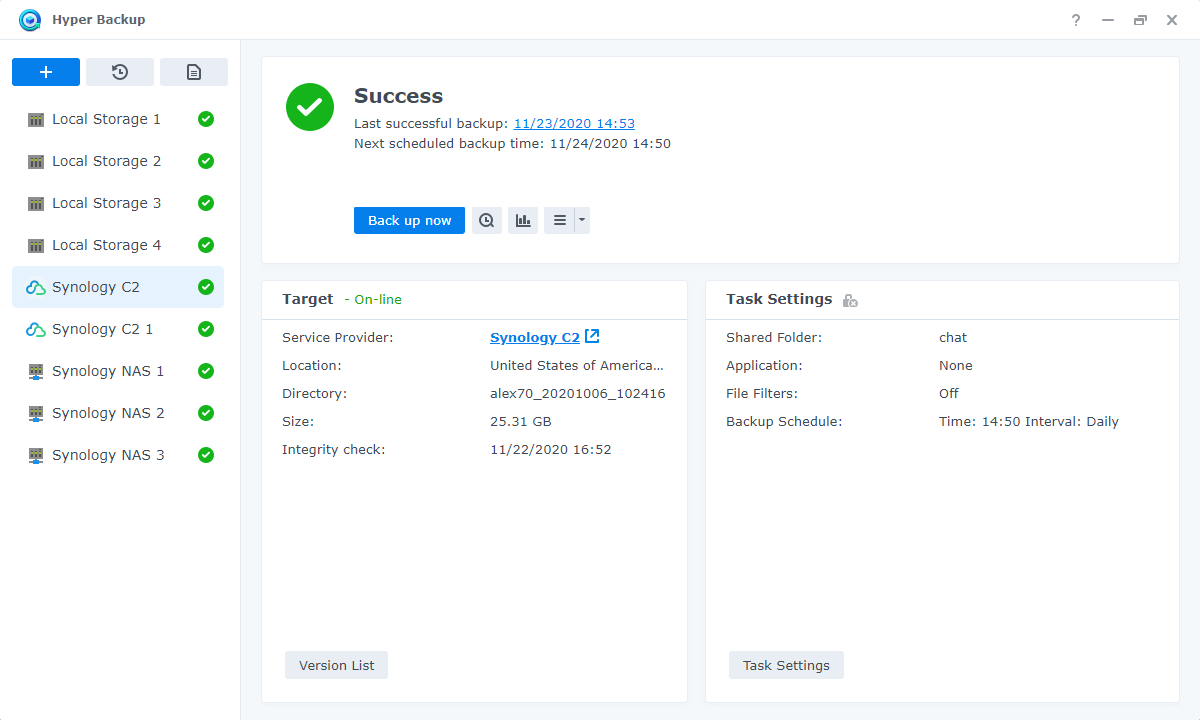 Restoring data backed up using HB can also be restored using the Hyper Backup Vault that is available for all major desktop platforms. This means that even if your NAS is no longer operational you can still get to your data from a backup location and access it.
If you ever needed to restore from one NAS to another either data, configuration, or both, HB is the tool to do it. More info on the inner working of this app, can be found in this comparison backup article.
---
# 03 Snapshot Replication*
*requires a NAS from the "+" lineup or better
My personal need for NAS devices is running backups. This is the reason why high on the list is yet another powerful tool in the DSM portfolio, Snapshot Replication. Also a member of the backup group of apps, SR is advertised as a backup for your backups. Offering local and remote near instant snapshots of your data, it can allow for quick recovery as well as protect you from potential ransomware situations due to its read-only backup method.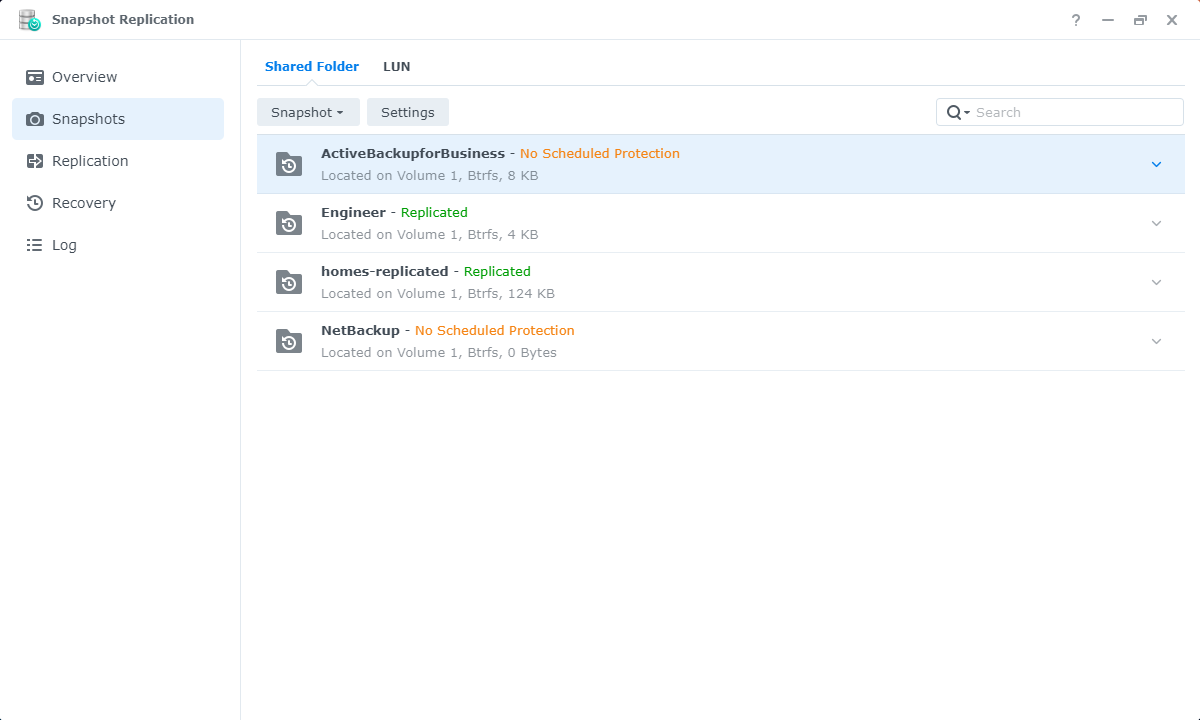 Many use it for data replication from one NAS to another (local or remote), to have it ready in case of a disaster recovery need. SR will allow you to continue accessing your data, and by extension your apps, if the main NAS is inaccessible for whatever reason. A dedicated article is available here that describes how the SR platform works.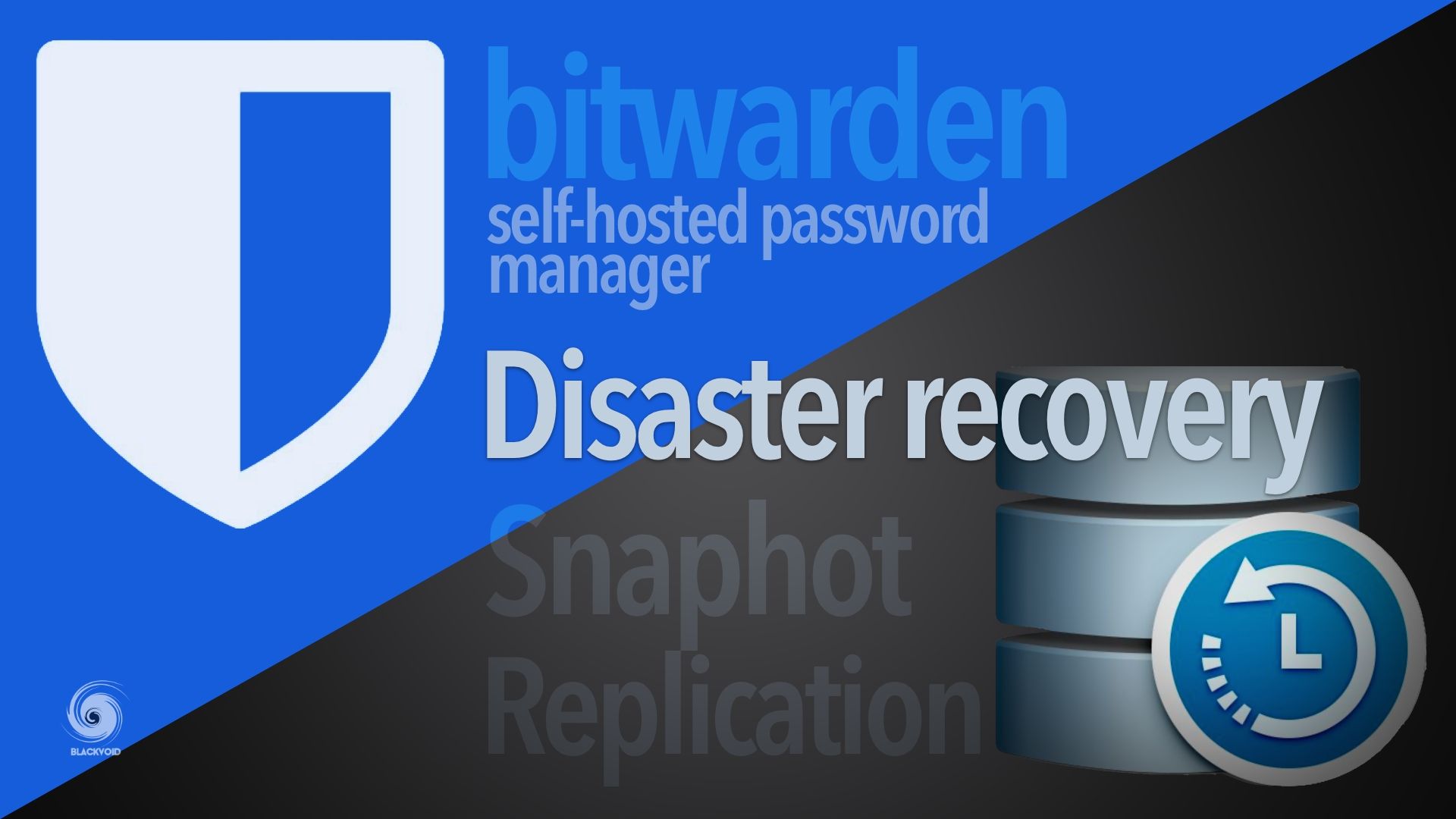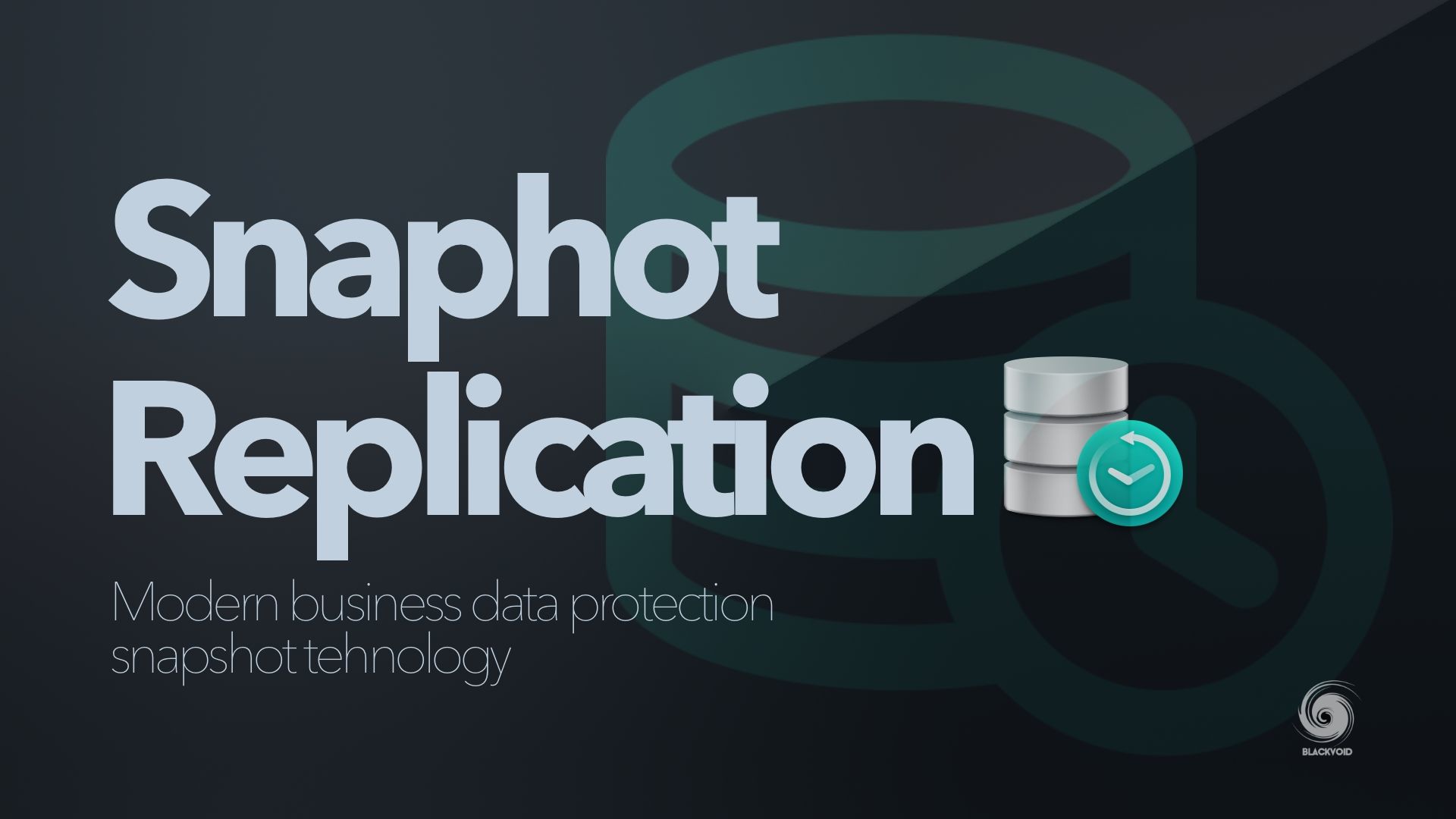 ---
# 04 Synology Photos
With the arrival of DSM 7 last year, Synology decided to merge their current photo apps at the time, Photo Station and Moments into a single all-in-one platform. So came Synology Photos. Bringing the best of both worlds, while leaving some features behind, Photos was a big success, and one of the main reason users are updating to DSM 7.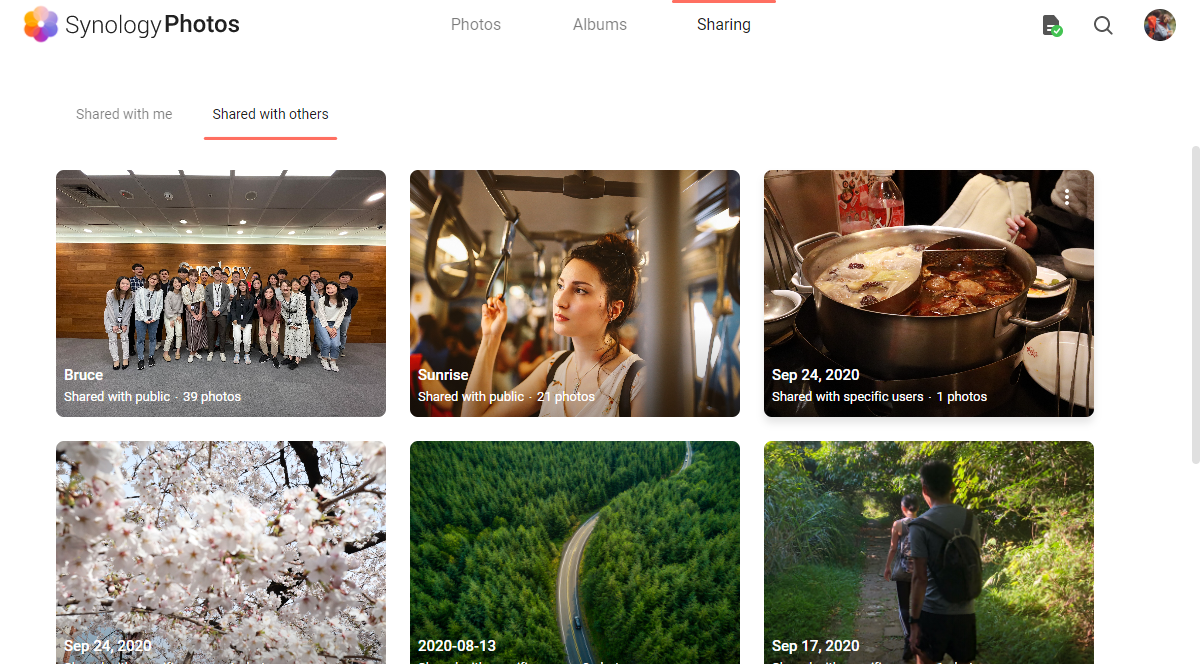 With support for multiple users, public and private sharing as well as face detection (on selected models), Photos also offers the option to backup your mobile devices to the NAS. With that, you will not have to worry about having an up-to-date backup of all of your favorite memories at any moment.
Another great feature of Photos is albums (virtual albums to be precise). With albums, you will be able to quickly make a compilation of various images and videos without duplicating them in a new physical location. Also, you can then share that album with others, and "teach" them to automatically update with new content based on tags, and other settings.
Synology Photos article explains in detail how you can use it and how it functions in general.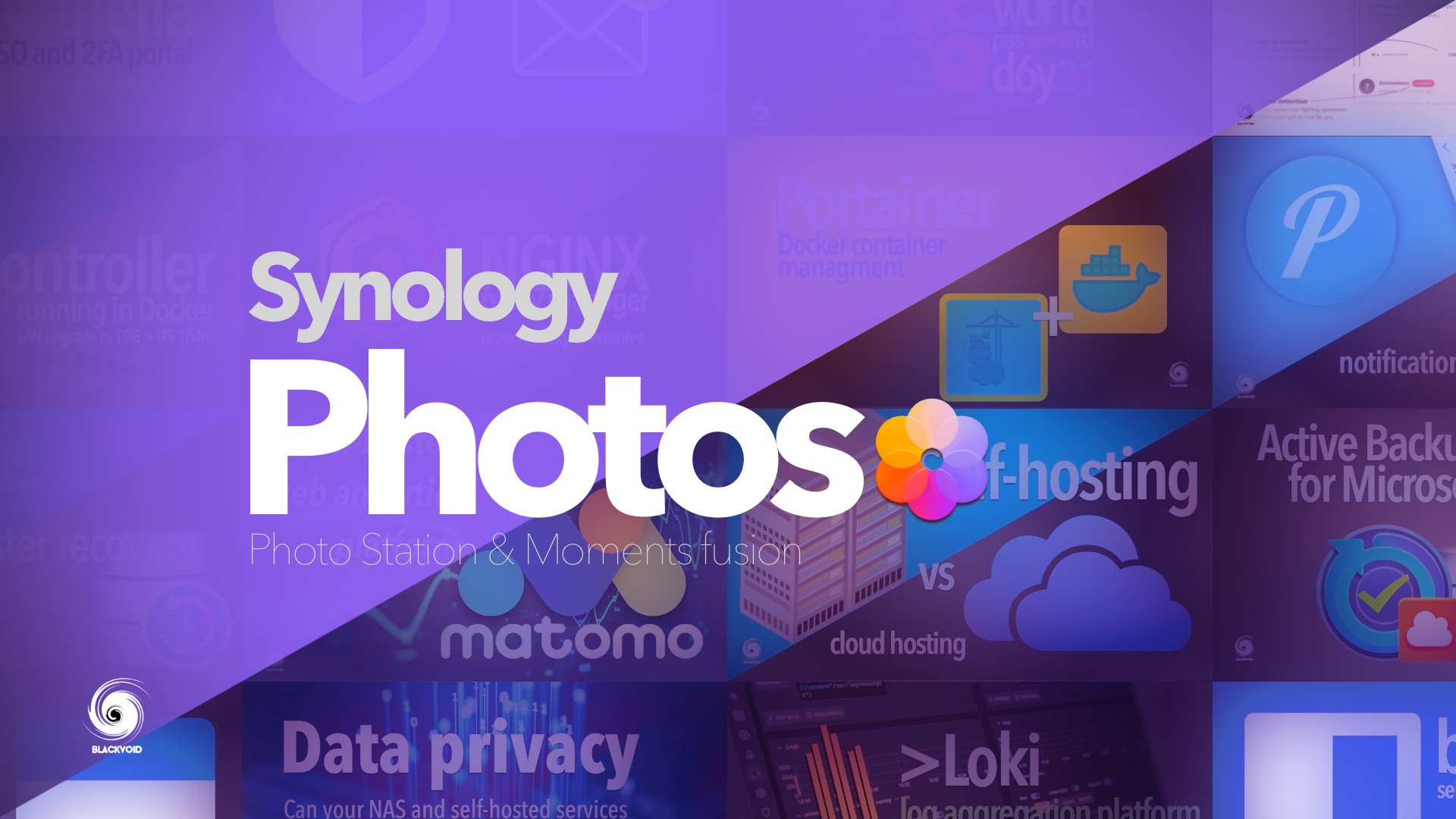 ---
# 05 Virtual Machine Manager*
*requires a NAS from the "+" lineup or better
Virtual Machine Manager is one of those platforms that Synology offers on mid-to-high end models because of the fact that it has a certain CPU and RAM requirement in order to be able to run virtual machines.
VMM allows for running popular operating systems like Windows and Linux distros, in a virtual environment so the VMs can be accessed via terminal sessions or common remote desktop apps. Depending on your NAS specifications and configuration, you can run a number of VMs, ranging from a few to 30-40 per host. Keep in mind that VMs are CPU and RAM hungry, so the stronger the host the more VMs you will be able to run.
In the following article, you can see how a higher-tier Synology NAS operates and works as a VM hypervisor as well as just a pure storage element for your outside and dedicated VM host.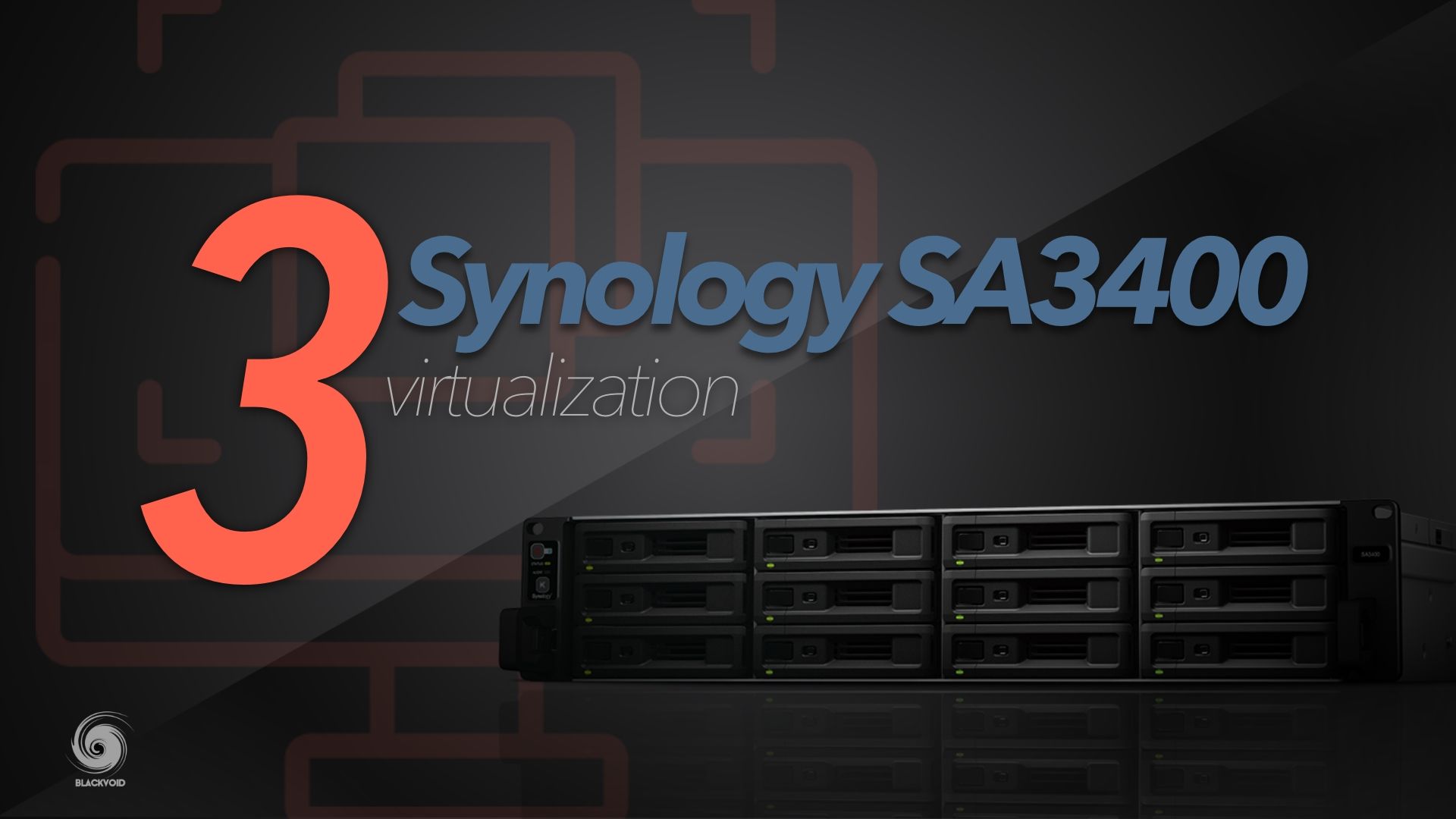 On a personal note, if you are serious about VM usage, get a dedicated host, and use Synology NAS as storage for those VMs. This would also be recommended even in the case that you use your NAS with a pure SSD setup.
---
# 06 VPN Server
For those of you out there who need access to your stored data, Synology offers more than a few ways to accomplish this. From their proprietary QuickConnect, DDNS, and reverse proxy, there is also a more secure way to do it. Enter, VPN Server.
This package will allow your NAS to become a central connection point for all your remote clients while you are away from your LAN (and your NAS). With a secure and private connection, you can access all your sensitive apps, documents, and services just as you would while inside your local network.
For a more in-depth overview and configuration of the VPN server setup, try and read the following article.
While at the moment, Synology does not offer Wireguard VPN protocol, you can still configure it and use it. More on that in these dedicated articles.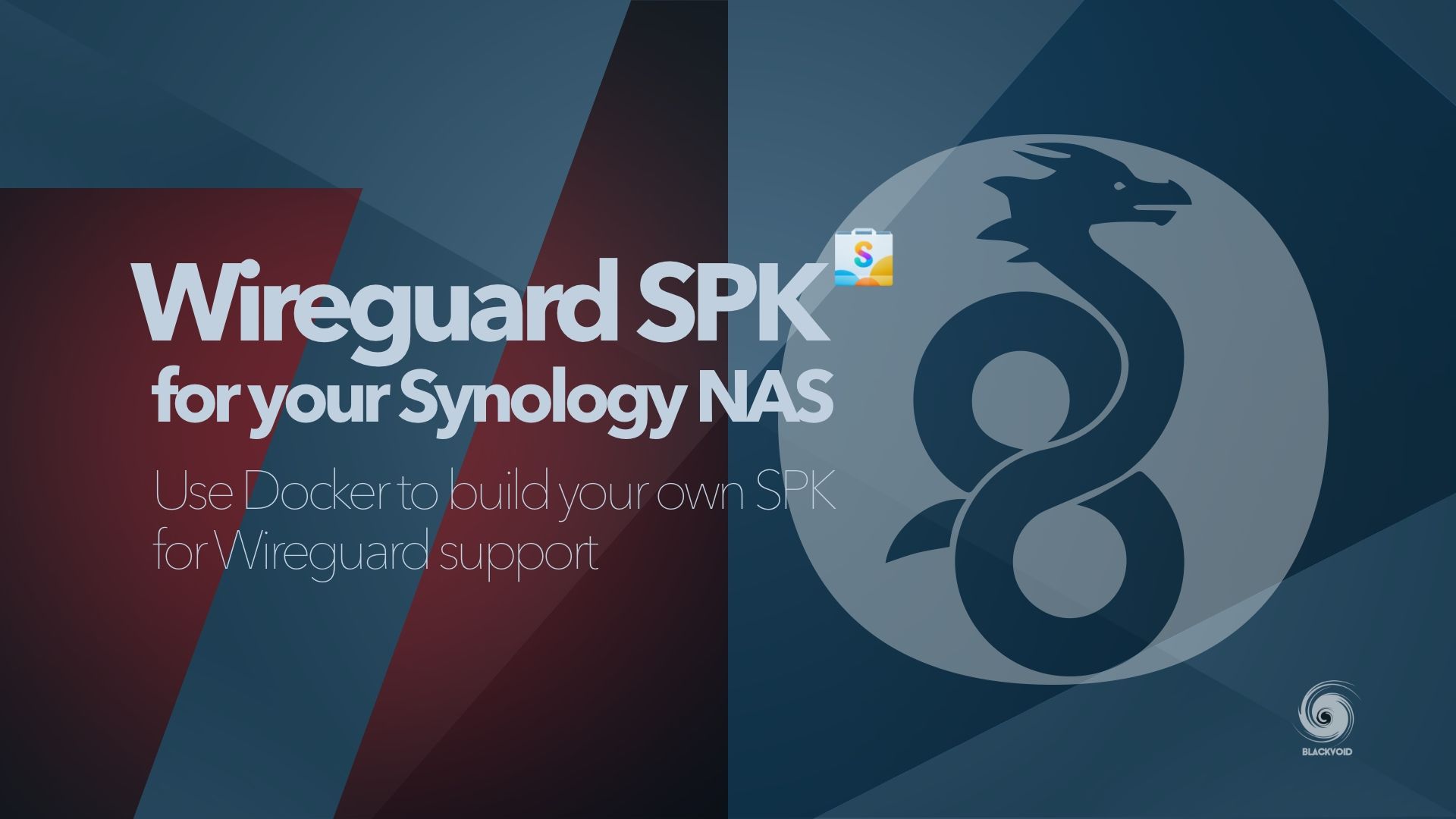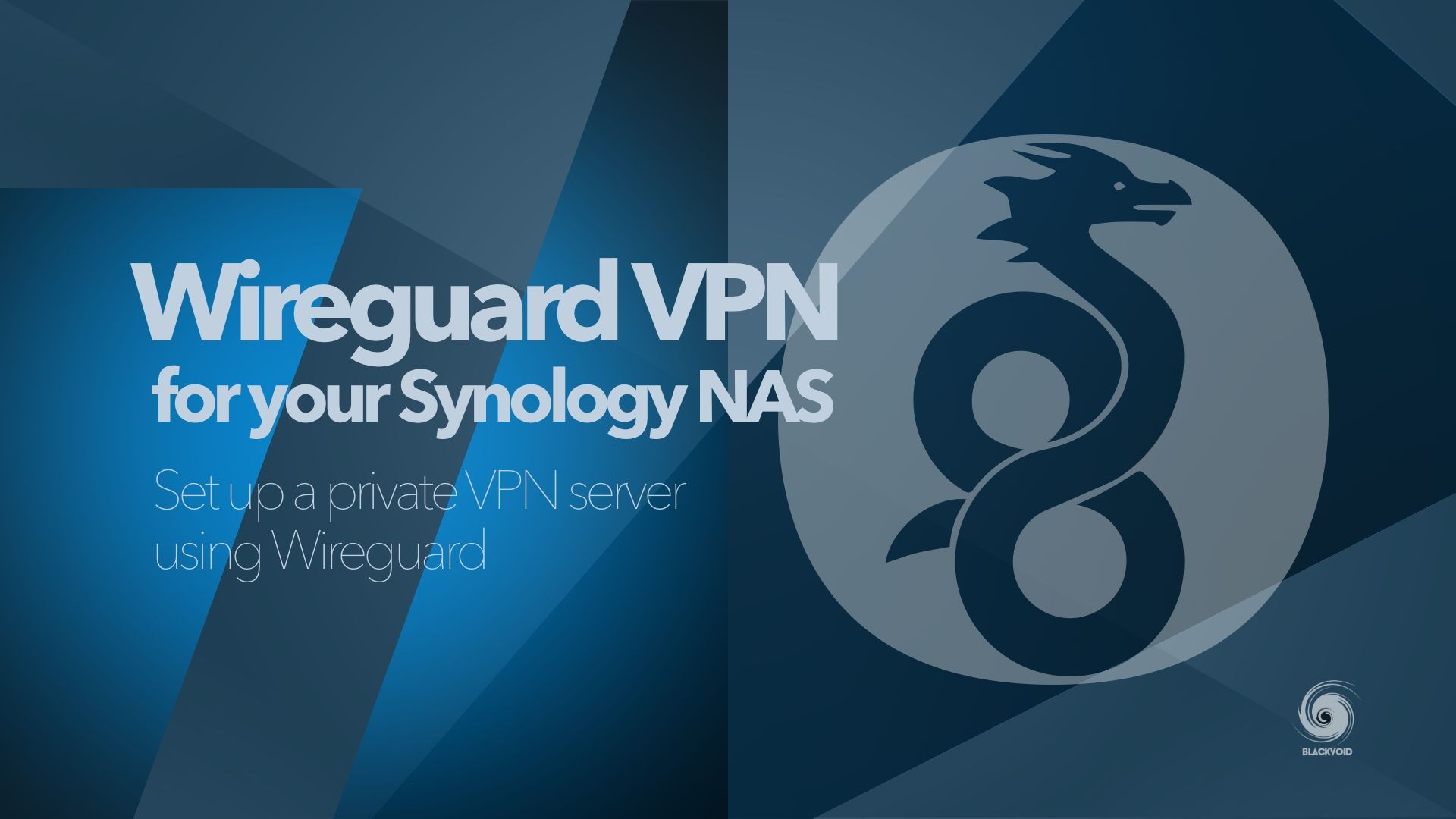 ---
# 07 Surveillance Station
One of the most popular Synology apps and platforms is without a doubt Surveillance Station. The company even offers dedicated devices for DVA/DVR operations.
SS can be installed on almost any device from their lineup, as Synology wants everyone to have the option to use their NAS as their surveillance footage storage space. SS in its latest version 9 offers great features, but some are possible only on dedicated surveillance devices, or higher-end NAS models.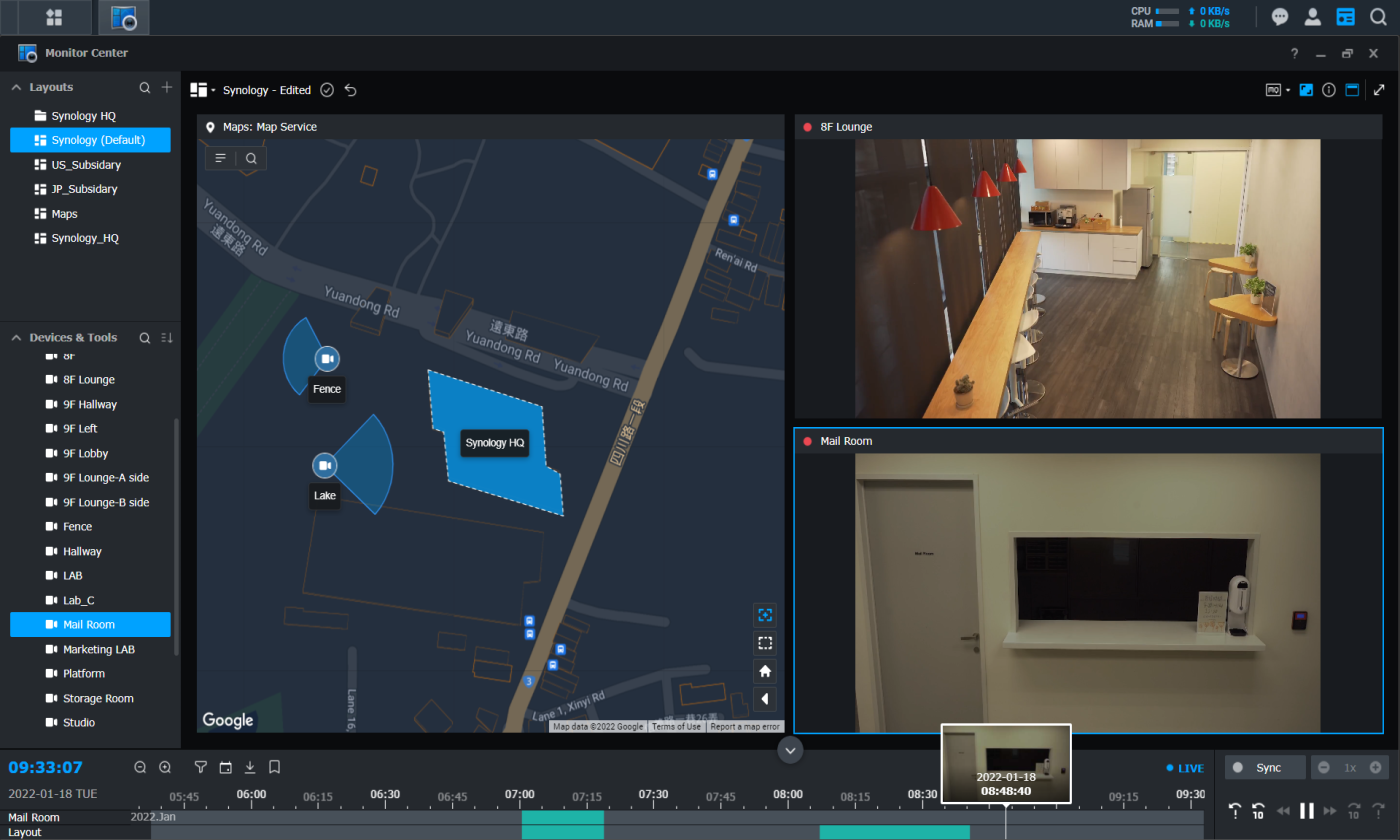 All devices have 1 or 2 free camera licenses included with the purchase of the NAS and you can add more if the device supports it. If you already own some IP cameras there is a high chance that they will work out-of-the-box with SS considering Synology supports over 8300 various models.
For a piece of mind try it out and see how you can elevate your home or business security with this great surveillance solution.
SS 9 in its latest version also supports a new Synology service offered by their commercial cloud platform, C2, called C2 Surveillance. More details and examples of how you can backup your footage off-site in the following article.
For a more in-depth look of the platform including some advanced features be sure to read a two-part review here: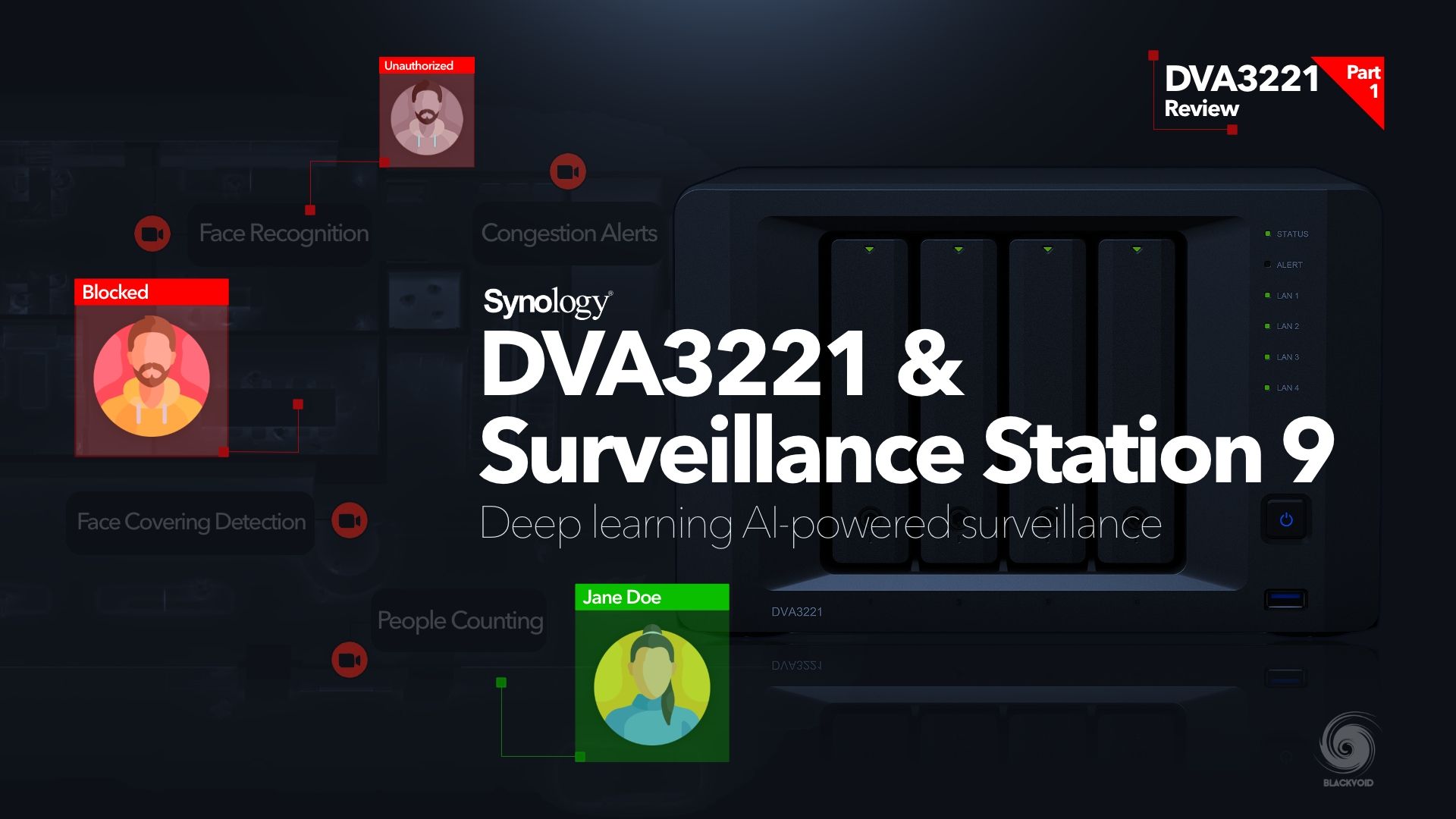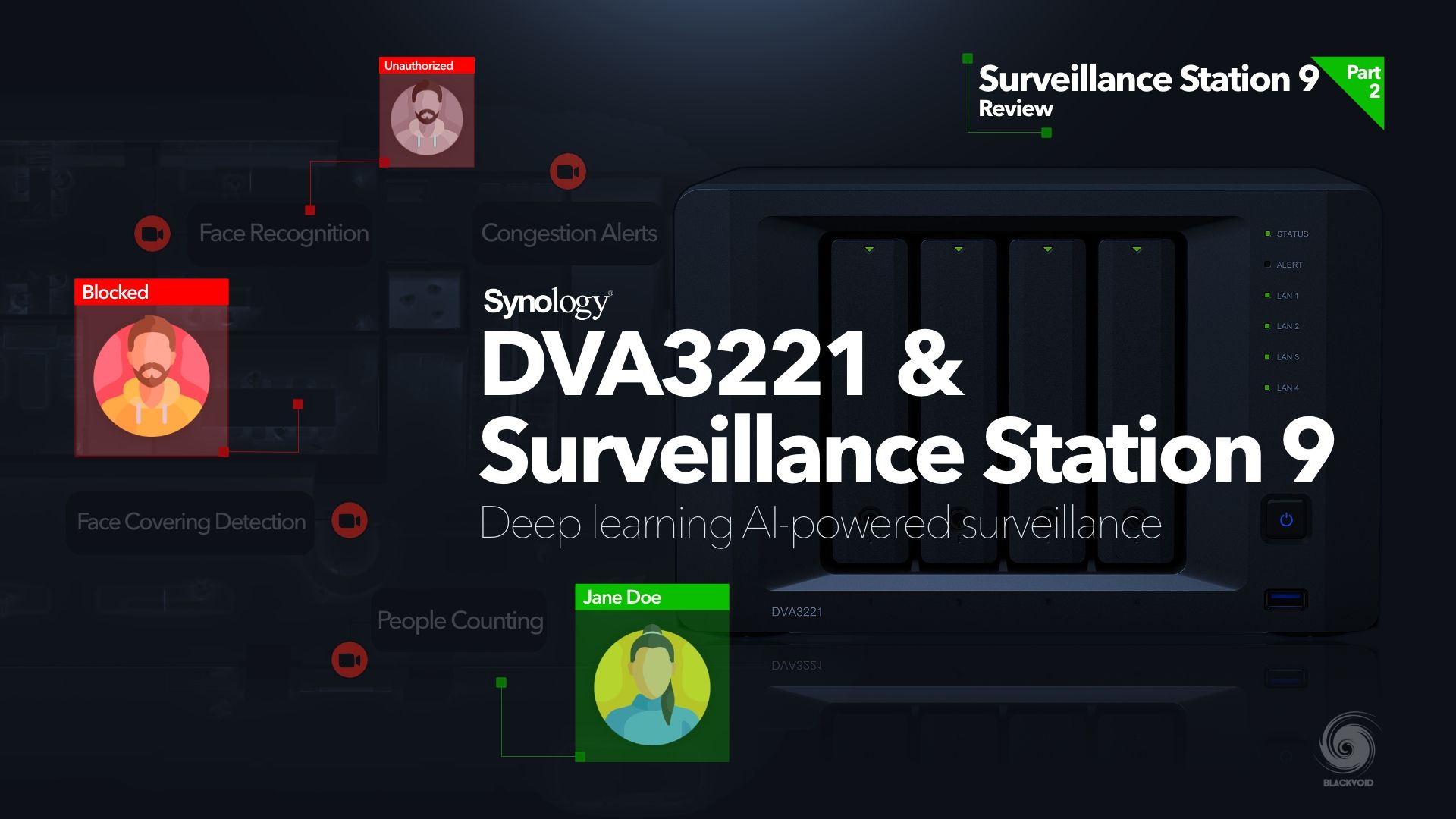 ---
# 08 Synology Drive Server
At the beginning of the article, I did note that this is my personal top 10 list, and while Synology Drive Server is no.1 for some, for me it is not that high. Still, it doesn't mean that it is not something I use weekly, but let's say I do not use its full potential, hence, no. 8 on my list.
Drive is Synology's private and local answer to various public solutions in this area like Dropbox, Google Drive, and the likes. With Drive, you will have the option to sync and backup your devices that can use the drive client.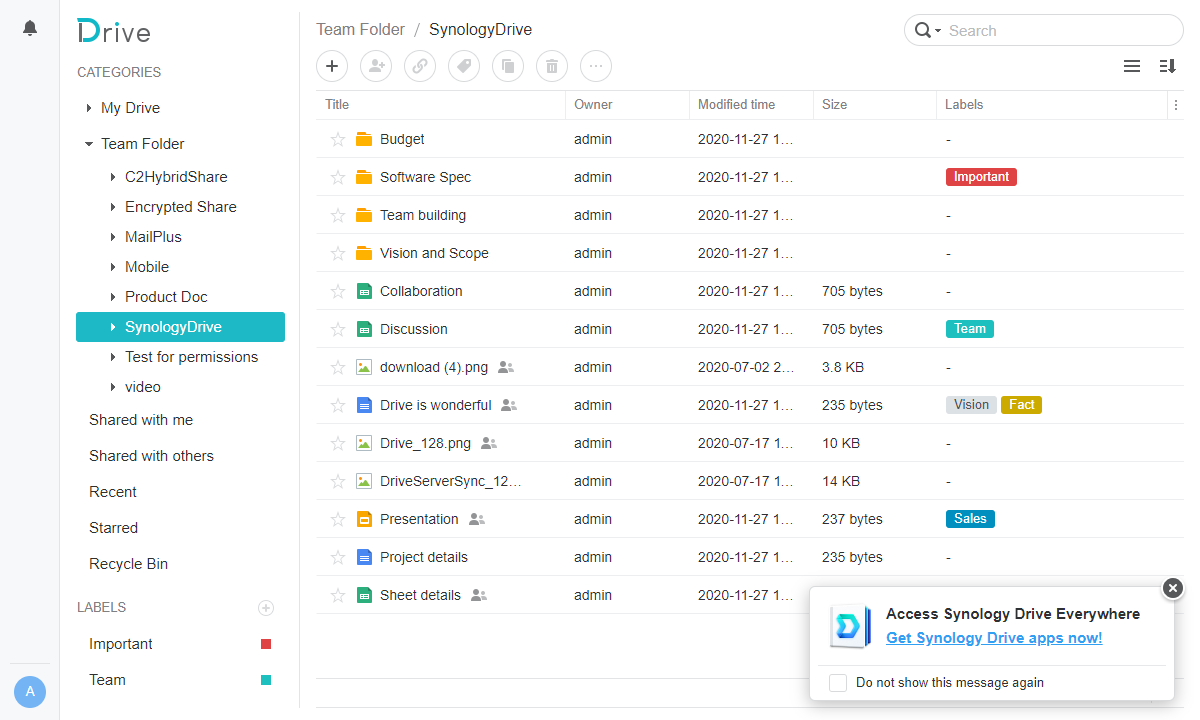 This platform is also a great team collaboration tool, as it offers live editing, sharing, and viewing of content, while also you get to keep your private data separated and isolated.
If you are looking for a sync tool, while also having the possibility to backup your endpoint device (like a desktop or laptop), Drive will deliver. On top of that, it will also offer versioning of data, so you can be sure that even if mistakes were made, it will be possible to revert to the exact version as needed.
---
# 09 Synology Office
While back when Synology's DSM 5 version was the latest version, there were dedicated text and spreadsheet apps. Over time evolution happened and now we have Synology Office. If you decide to use this web-based alternative to the popular desktop office apps, be advised that the before-mentioned Drive Server will also install.
Drive and Office go hand in hand, and you can't have one without the other. Does it mean that you have to use Drive sync features? No, of course not, but all content that you do produce using text editor will be saved inside the Drive structure.
Make no mistake these are just some of the "office" platforms that I have mentioned, as DSM offers a few more like Chat, Mail, and the likes. All of them are closely integrated inside Drive and Office, to allow better collaboration.
Depending on what level of a power user you are, you might find this platform a bit lacking, but for the most, it will deliver. The Office offers multi-user concurrent collaboration on documents as well as versioning, thanks to the Drive features running in the back.
---
# 10 Synology MailPlus*
*requires a NAS from the "+" lineup or better
The last app on my list is Synology MailPlus. Following the previous two apps, Drive and Office, MailPlus is another "productivity" package from their portfolio of official apps.
While running your own mail server does require decent knowledge in order to work well with other worldwide mail providers, and to harden your installation, MailPlus is not that complicated.
If you want to have your own mail client and server to keep your mail data on-premise, MailPlus will be a great solution.
Offering a web-based user interface as well as mobile apps (iOS and Android), you can be sure that you can get to your mail from virtually any device. MailPlus is compatible with the most popular free and commercial platforms (not all, like Proton for example), so if you want an all-in-one interface for multiple accounts across providers, MailPlus can make that happen for you.
It will require a minim of "+" model NAS or better and more additional client licenses if you need more than five users.
---
There we have it, my top 10 list of official Synology apps. Now while this list does indeed cover only official apps I have to mention that the absolute top platform that I run and use on all Synology NAS that I own is Docker. It wouldn't be fair not to mention it and say that by introducing Docker in 2015, Synology started solving their 3rd party app "problem". With Docker, you can turn your NAS into virtually anything you want.
More and more developers and companies offer to run their products using container technology, and it will be very hard to ignore it in the future. If you are still unfamiliar with it, I encourage you to do it. Your NAS can do a lot, but with Docker, the sky will be the limit.